Victoria Cybulski of Hare + Klein was this week announced as the winner of Designer Rugs' international design competition, Evolve. As well as having her rug made, she receives return flights to Milan and accommodation during next year's Salon de Mobile and a trophy crafted by Dinosaur Designs.
More than 100 industry guests and media joined the celebrations at McLemoi Gallery in Chippendale to view the six finalists' rugs and hear the announcement. It was such a close call between Victoria's 'Wattle Blooms at Dusk' and Bradhly Le's 'Escape', that the judges decided to announce Bradhly as first runner-up. He will also receive his own rug.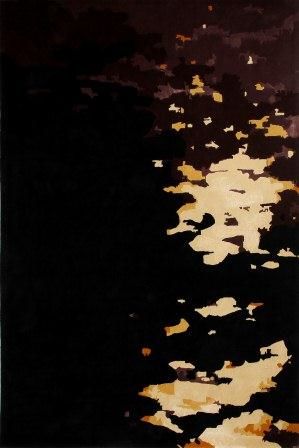 There were over 450 submissions from Australian and New Zealand interior design professionals in Evolve 2012. 25 were shortlisted as finalists and in with a chance of winning the People's Choice award, voted for via the Designer Rugs Facebook page. More than 3,000 votes were cast.
Alby Yap from Stephenson and Turner Architects in New Zealand won the people's choice with his design 'Story Tumbler'. He receives a $1,000 Designer Rugs voucher.
EVOLVE will continue as a biennial fixture on the design calendar. The six finalists' rugs will join the Designer Rugs ID COLLECTION.