From wallpaper to speckled paint, exposed brick and the living green variety, there are myriad ways for walls to bring texture to a room.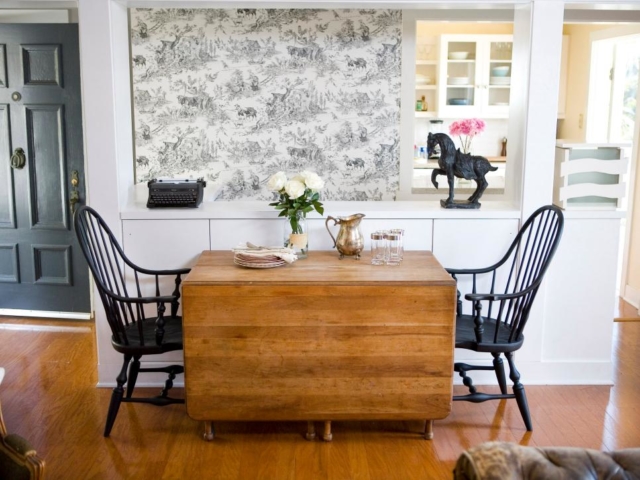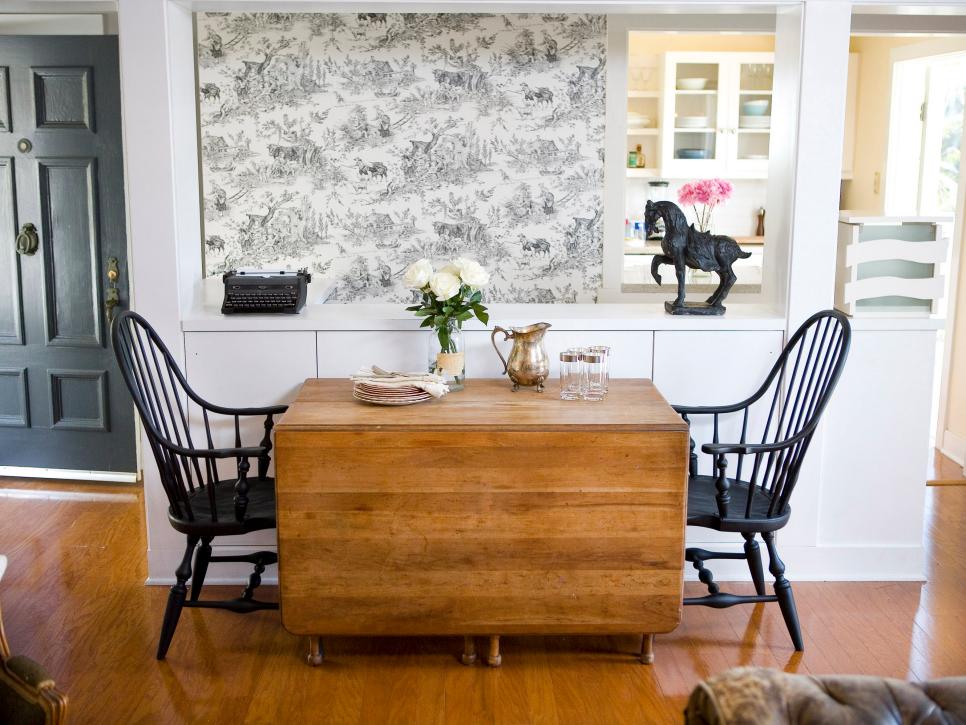 Wallpaper
When it comes to texture, wallpaper can always be relied upon to bring this to a room. Whether subtle or dramatic, wallpaper will change the feel in the room making it perfect for creating an overall vibe.
Paint
Textured paint is a great way to add texture to any space whether you purchase a ready-made one or make your own (texture can be added to paint with the use of joint compound). As an added bonus it conceals uneven or chipped walls too.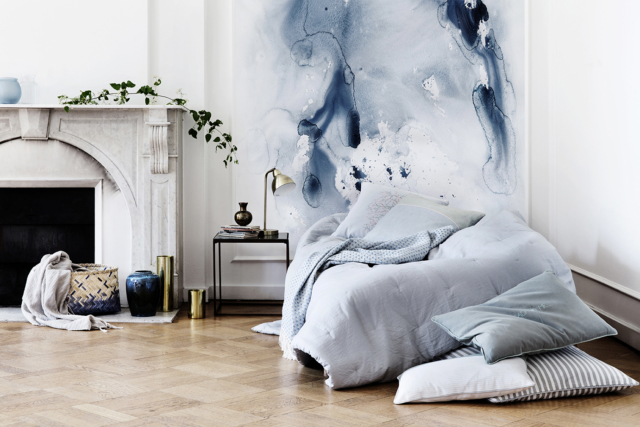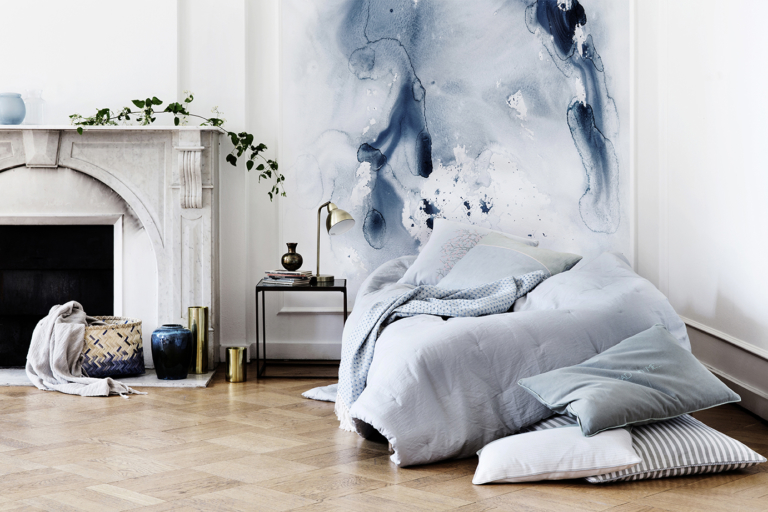 Water colour
Painting a wall in a water colour design is a great way to add unique texture to a space, and it also has a lovely painterly quality. Any colours can be used to create this look, however it is best to use hues that complement one another – a trio of purple, blue and pink is one such alternative.
Speckled paint
Adding paint speckles to a wall is a great way to add texture to a space, depending on what colours are used. In a child's bedroom, speckling bright coloured paint on a neutral toned wall is a great way to add texture and create a unique space that is unlike any other. Speckling paint can also be achieved through flicking the paint on the paintbrush onto the wall.
Timber
Much like painting brick, painting timber is great for an injection of texture. If the timber isn't smooth, painting over it will create a unique, rustic design in the room. Similarly, leaving timber exposed and unpainted will also retain texture in a space.
Brick
With the industrial aesthetic trending, exposed brick has experienced a resurgence in popularity over the last few years. Leaving bricks exposed, or roughly painting over brick to give it a faux worn look adds fabulous texture to a space. Much like wallpaper, exposed brick allows any space to have a unique texture and feeling.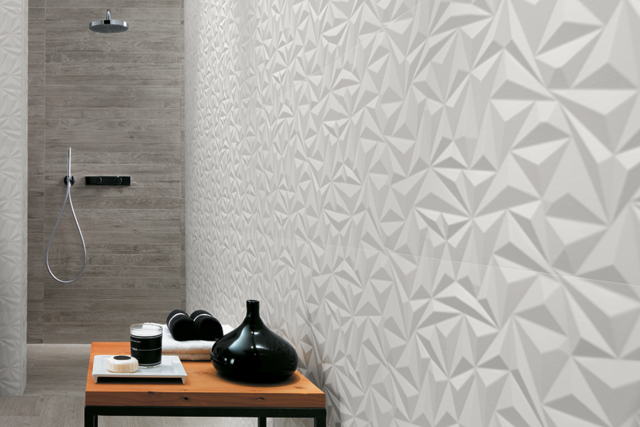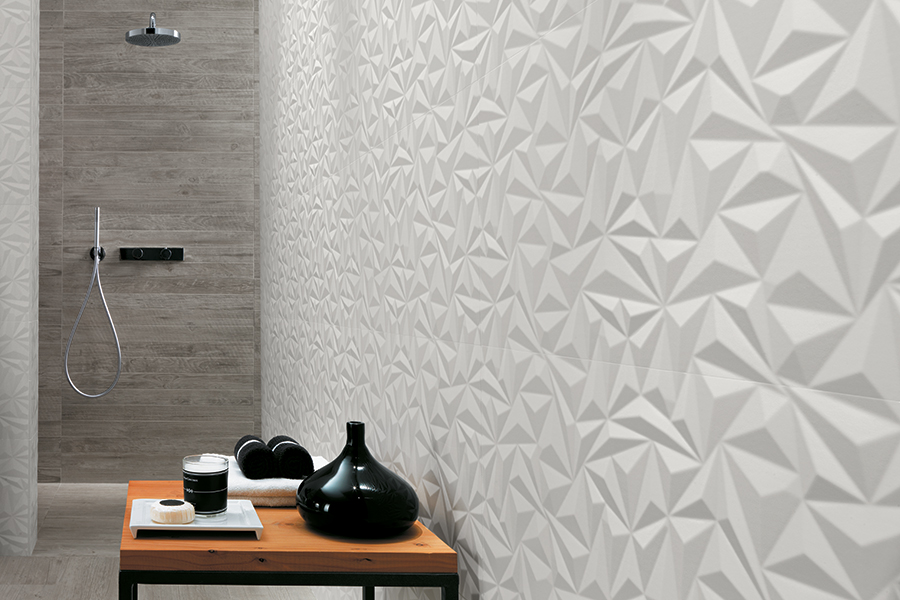 Three dimensional tiles
Three dimensional tiles, or tiles that appear that way, are a great way to add something different to a space and will usually make it feel larger too. Three dimensional tiles are easy to clean and maintain, however it's worth considering that they don't age that well.
Metal
Exposed metal, or pressed metal is a great way to incorporate an industrial feeling into a space. Metal works better as a feature on a wall – don't cover the entire thing as it can be overwhelming. Exposed metal tends to look more rustic the older it gets – its unique patina only improves with age.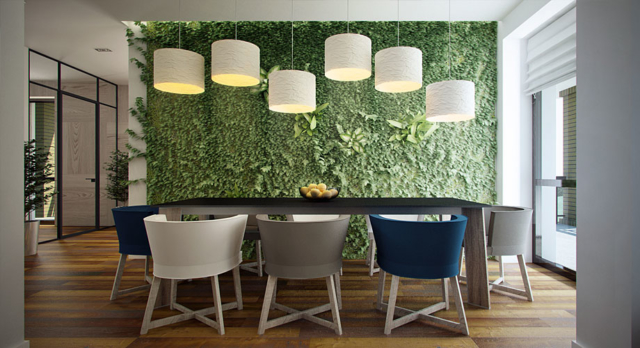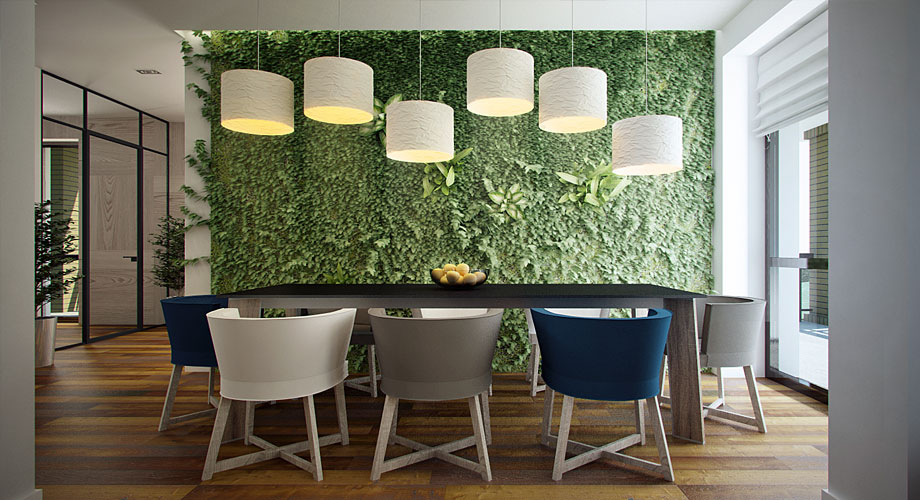 Green walls
Green walls are a great way to add texture and they provide a host of other benefits too. While they can be difficult to construct and maintain they can help improve air quality, focus and productivity. In purely aesthetic terms, filling a wall full of greenery will leave a lasting impact whenever you walk in to the space. When paired with neutral soft and hard furnishings, the greenery will pop all the more.
Naomi Findlay is one of our resident experts, principal of Silk Home and founder of the International Institute of Home Staging.