We all know how important the kitchen and bathroom are when it comes to making a first impression. We also know how expensive a full kitchen or bathroom reno can be! If you can't afford to completely renovate but know that your space is in need of a facelift, fear not. We've got you covered with these quick and easy ways to update your kitchen and bathroom without renovating.
5 ways to update your kitchen and bathroom without renovating
1. Update your bathroom taps and accessories. Cost effective and a quick fix, updating tired, coloured or old school tapware and accessories can instantly bring a bathroom into 21st century design. Going for simple on trend chrome, brushed nickel or black tapware will instantly give your bathroom a new lease on life.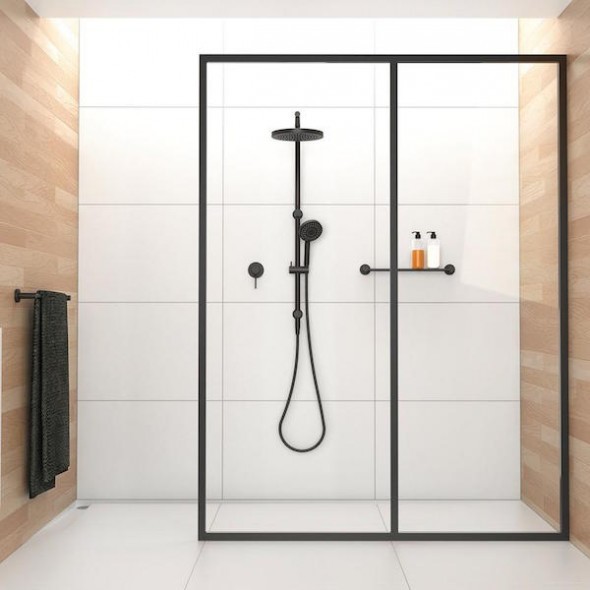 Image source: The Blue Space
2. Lighting – Lighting in your bathroom or kitchen should never be underestimated, both for practicality and keeping your space looking beautiful. Changing old fluorescent lighting or improving poorly lit spaces with downlights, LED strip lighting and well placed pendants can instantly make your space feel new again.
3. Update your shower screen – Do you have a retro or dark glass shower screen? An instant giveaway of a bathroom's age can often be the shower screen. A 70's or 80's bathroom shower screen with thick, coloured glass and door hardware can really close in a space. By simply replacing this with a cost effective semi-frameless shower screen, you will open up your space and a achieve a quick reno on a shoestring budget.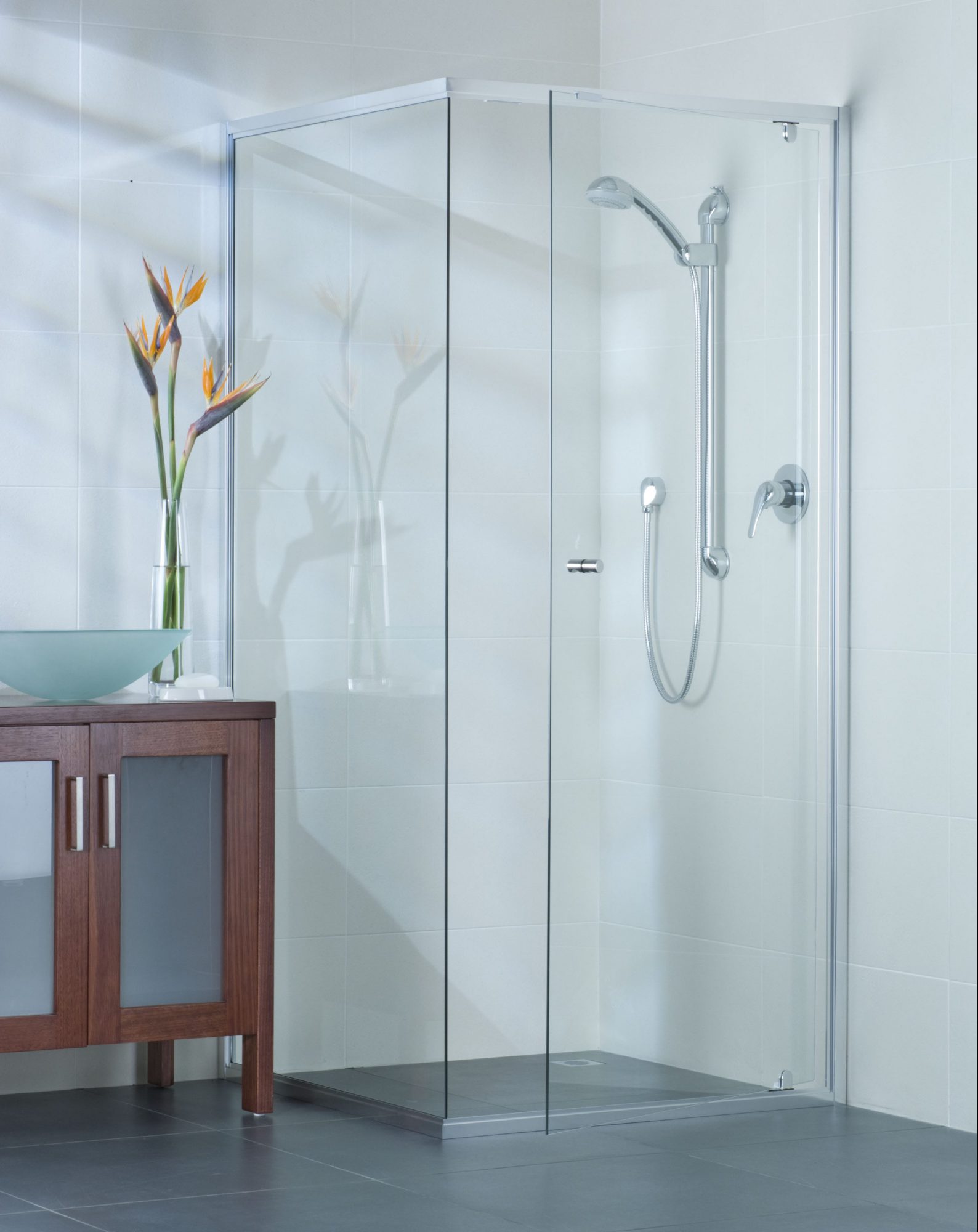 Image source: Pivotech.com.au
4. That sinking feeling – A new sink and tap in your kitchen is a quick and cost effective way to update the most used area in your home. Modern looking sinks and taps can instantly add value to your kitchen and make it feel loved and recently renovated.
5. Beautiful benchtops – Replacing your benchtop with modern laminate can instantly brighten up a kitchen and add value for a fraction of the cost of a full renovation. Modern laminate has comparable heat and scratch resistance to stone and many finishes mimic the natural textures of more expensive materials, making it the perfect choice. Depending on your current door hardware, updating your handles could also tie in quite nicely with a new benchtop, without the need to replace cabinets.
Image source: Kitchen Benchtop Replacement
Written by Josh Mammoliti, Managing Director, The Blue Space. For more information on The Blue Space, visit www.thebluespace.com.au