Nailing the function and aesthetics of your bathroom is key to the overall success of your renovation. While there are certain parts of your WC that may need to be upgraded or removed altogether, there are other components that a bit of clever interior styling work can improve, without the need for major change (and a major price tag).
Bathroom tile selection is one element that can help in achieving the perfect space however Darcy Shaw, National Buyer, Bathroom ware from Beaumont Tiles says there are other ways to get a great look for what was once the most under-designed rooms in a home.
 "Changing hardware and bathroom accessories may be the easiest way to spruce up your bathroom," said Mr Shaw. "You can easily transform your bathroom into the relaxing, beautiful space you want with new, up to date bathroom ware."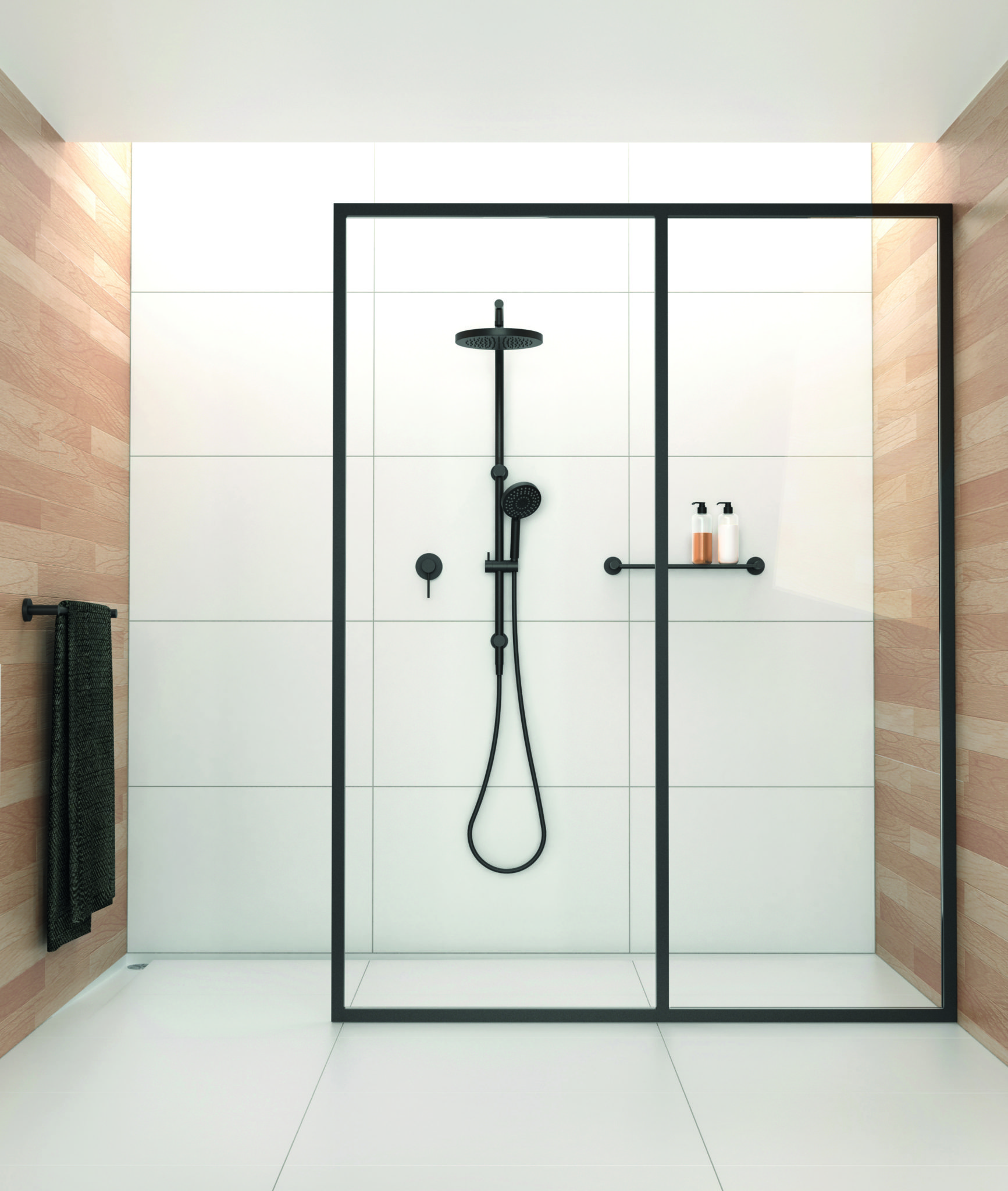 6 top tips to upgrade your bathroom
Accessorise – You can add some luxury, storage and convenience to your bathroom with bathroom accessories, such as tall boys, bath and shower caddies, soap dishes, and toothbrush tumblers. "De clutter your bathroom and add style with beautiful bathroom accessories," Mr Shaw said.
A new vanity can make all the difference – Vanities are essentially the workbench of your bathroom and come in a variety of colours and styles. A new vanity can provide you with greater storage, a better colour choice and soft-close drawers. "The easiest item to replace in your bathroom is your vanity. Whether you select a free-standing or wall mounted vanity, when choosing your vanity you need to think about how much storage you want and the look and feel you want to achieve," said Mr Shaw.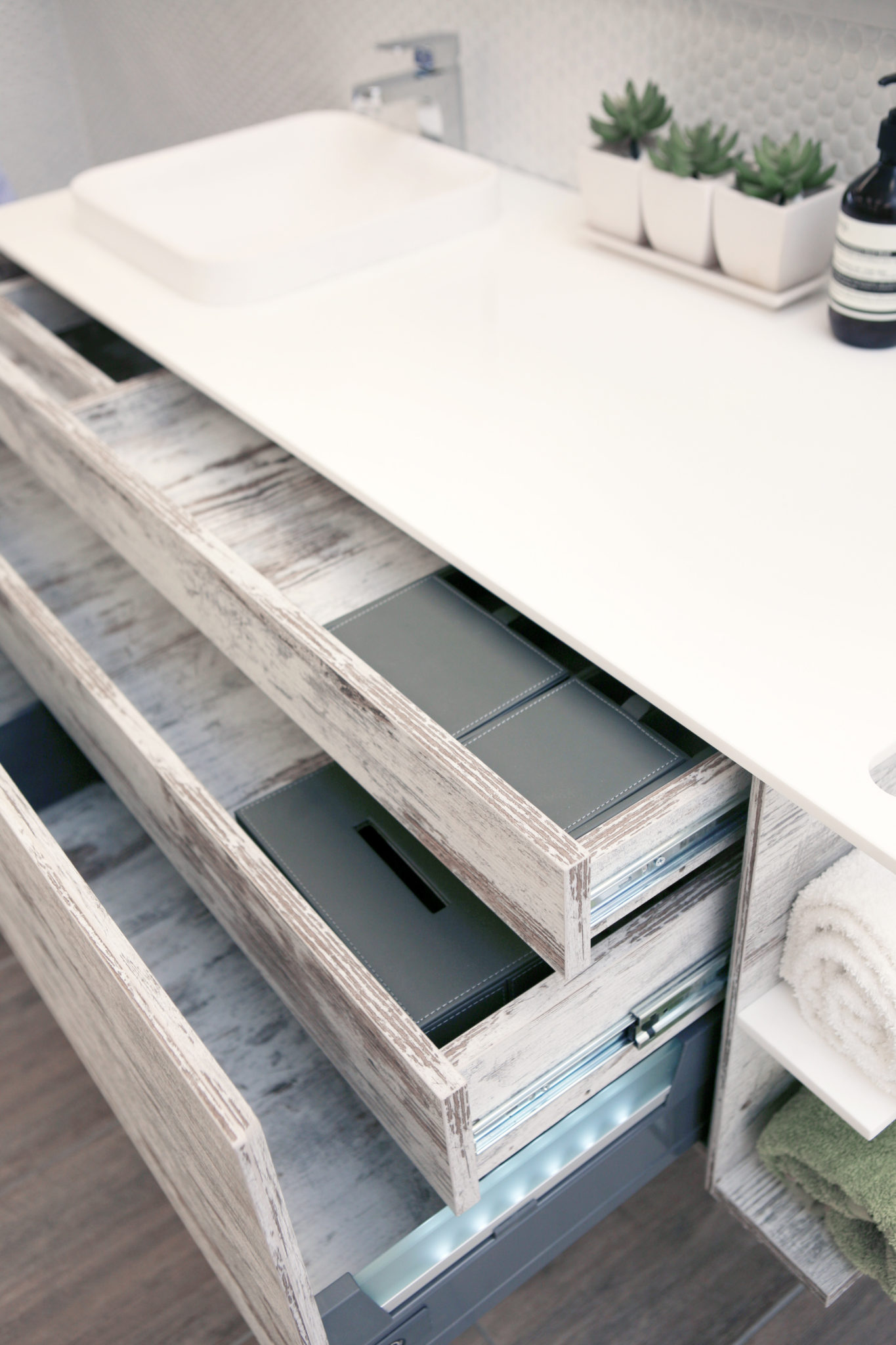 Upgrade your bathroom hardware – When we talk about hardware we mean towel rails, towel and bathrobe hooks, toilet paper holders and soap dishes. "Replacing your bathroom hardware can be a simple way to make an improvement to your bathroom, but always remember to measure up. You need to ensure your replacement pieces fit exactly in the original space to avoid any unsightly holes," said Mr Shaw.
New taps – Tapware can be the centrepiece of your bathroom, or can be chosen quite simply for their practicality. "Taps come in so many stunning designs and colours so you will never be short on choice for the perfect look for your bathroom.  Elegant gold tapware or beautiful matt black tapware are fantastic alternatives to the popular stainless steel or chrome looks and are sure to add that special something to your bathroom," Mr Shaw said.

Tolomeo Brushed Gold Basin Mixer

The super shower – Updating your shower head is an easy and inexpensive way to add a bit of luxury and style to your bathroom. "Shower heads can be hand-held, ceiling, massage jets and steam.  Consider all your options and the space you have to work with to select the right one for you," Mr Shaw said.
Mirror mirror on the wall – The right mirror in your bathroom can add a greater impression of space and light and can have a huge effect on the appearance of your bathroom. "When it comes to mirrors, remember they come in all shapes and sizes and if you need that extra storage, you can install a mirror cabinet," Mr Shaw said.

Suttor LED Mirror

Beaumont Tiles is Australia's biggest retailer of tiles and bathroom with 113 outlets across most states. For more information visit  www.tile.com.au