For Hayden Youlley, being a ceramicist wasn't always on the cards.  It wasn't until his second year at the College of Fine Arts (COFA) that he first started working with clay. And he was hooked.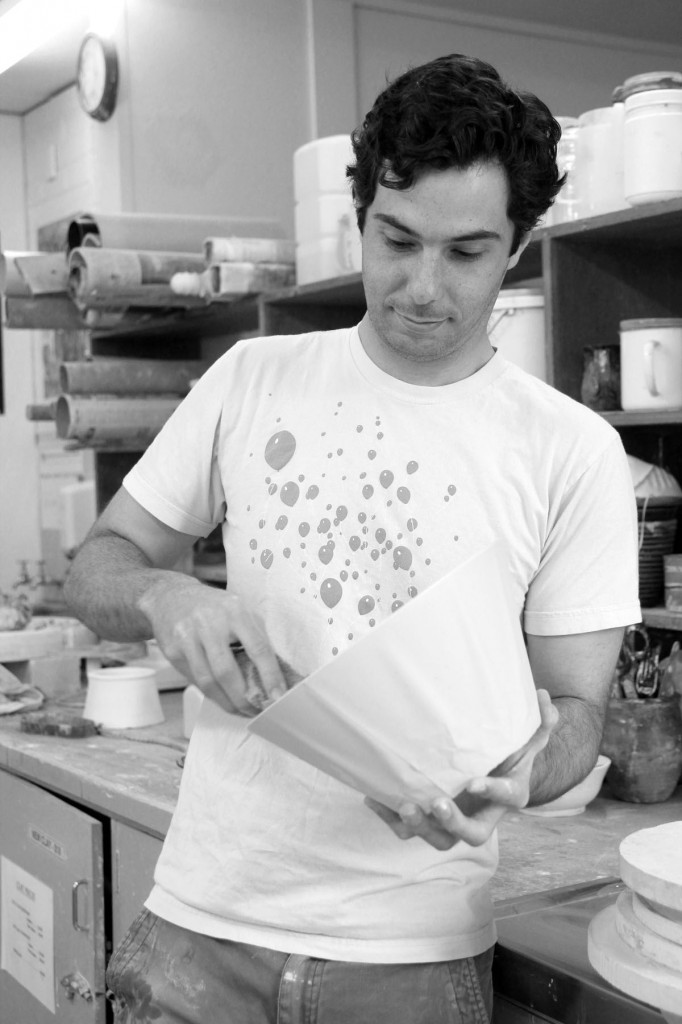 "I realised straight away that it appealed to me in many ways," Hayden says. "It's the only medium I have found that I can use to design, prototype, realise and manufacture products myself."
Graduating in 2011, Hayden has now come a long way since those first years at COFA. Founding his own company, Hayden Youlley Design, he has now been full-time self-employed for two years.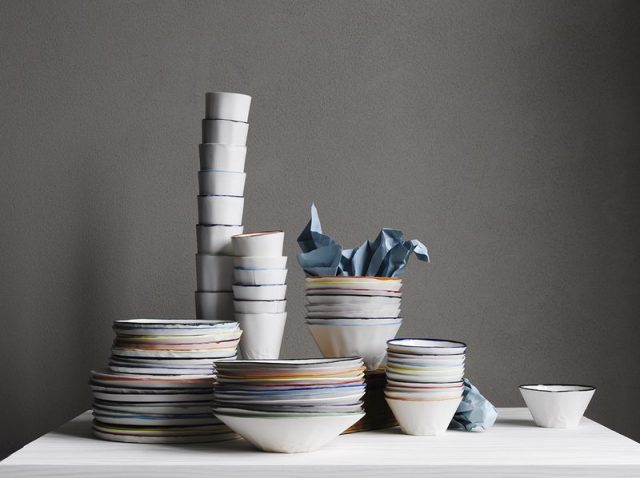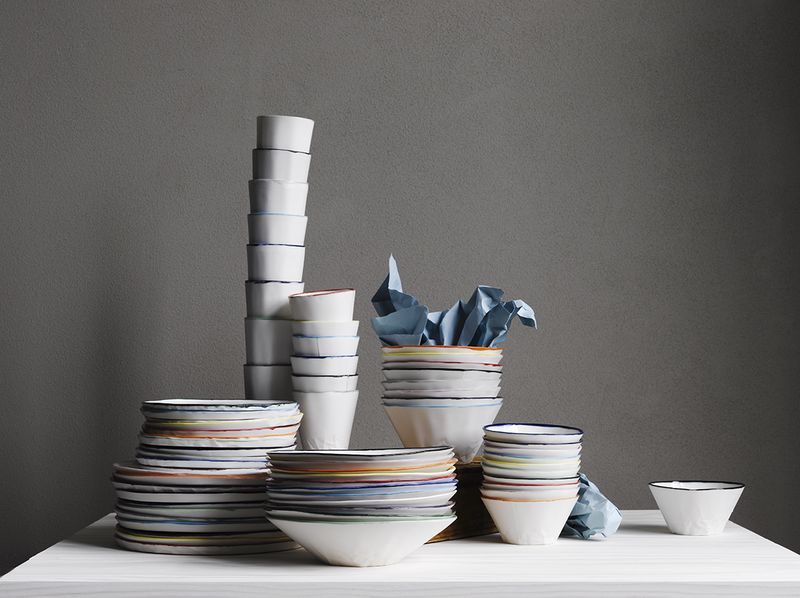 His first studio output, which remains a best seller, was the Paper tableware, in both white and colour. A functional dinnerware range that uses a simple creased paper motif, it is cast by hand in porcelain. Transforming the fragile and creased paper into something robust, permanent and precious, the random distribution of creases creates a complex pattern of light, shade and texture.
For Hayden, the Paper series is much more than a design, but a mark of how far he has come: "I still have the first prototype cup sitting on my desk in my studio. It is tiny, not well finished and the paper detail is so faint it is almost unnoticeable, but it showed so much potential that I instantly knew I wouldn't be able to stop working on it until I had realised the idea fully."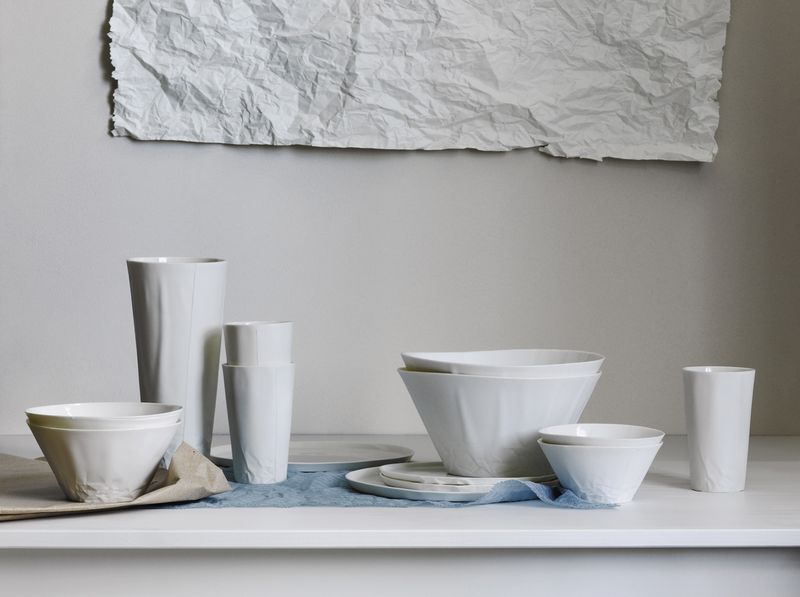 Bringing a design to life is never easy, however thanks to an ArtStart grant from the Australian Council, Hayden was able to get the monetary support he needed.
"The ArtStart program was established to give financial assistance to recent art and design graduates to help them make the transition from studying to having a professional career in the arts," explains Hayden. "That support allowed me to try new ways of marketing — like trade show events, professional photography and a professional redesign of my website — that were otherwise financially prohibitive. I finished 2013 having grown noticeably and substantially as a result."
With the financial backing, Hayden Youlley Design has continued to grow. The new Tessellate series, a set of functional porcelain bowls that can stand alone or be clustered together, is now on the market. Some exciting collaborations are also in the works, including a Paper lighting series and a cutlery range.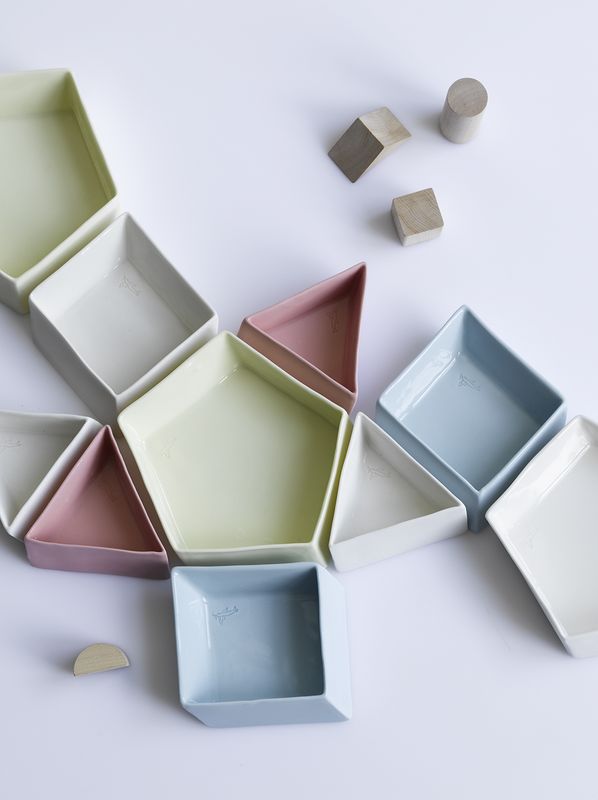 Hayden hopes the future sees him continuing to design and create from a shared, multi-disciplinary warehouse studio.His dream studio would have a street front gallery and a space for the public to take casual classes, buy handmade objects and watch designers and makers in action.
For a list of stockists visit Hayden Youlley Design here.