Known for their interesting collaborations with some of the brightest lights on the Australian creative scene, Designer Rugs' latest partnership sees them working with the interior and industrial designer Gavin Harris to create a graphic, architectural collection titled 'MINDSCAPE.'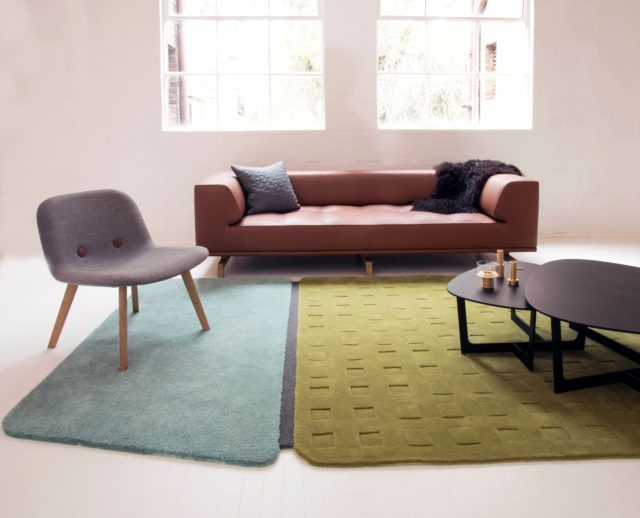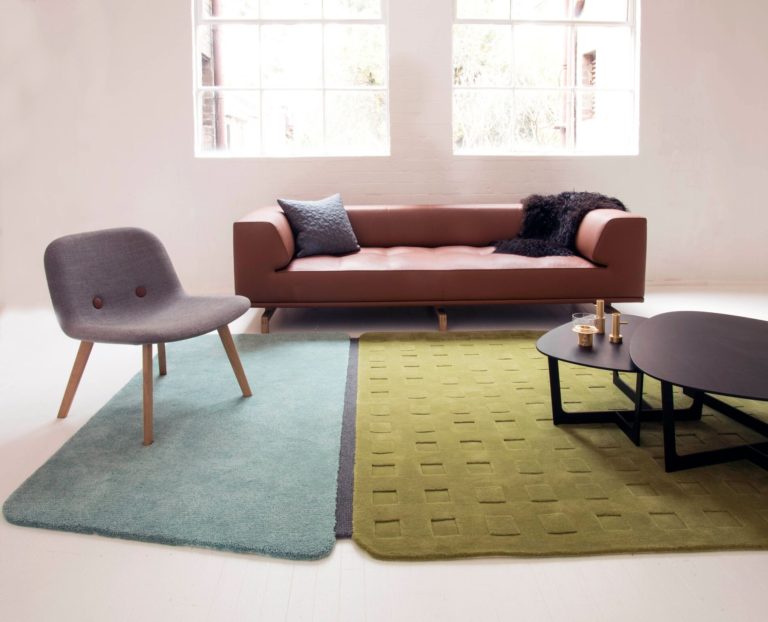 "Gavin's designs are a completely different direction from our other collections – graphic, geometric and very architectural. Anyone who has a liking for industrial design will appreciate the use of shape, form, materials and colour," says Lia Pielli, senior designer at Designer Rugs.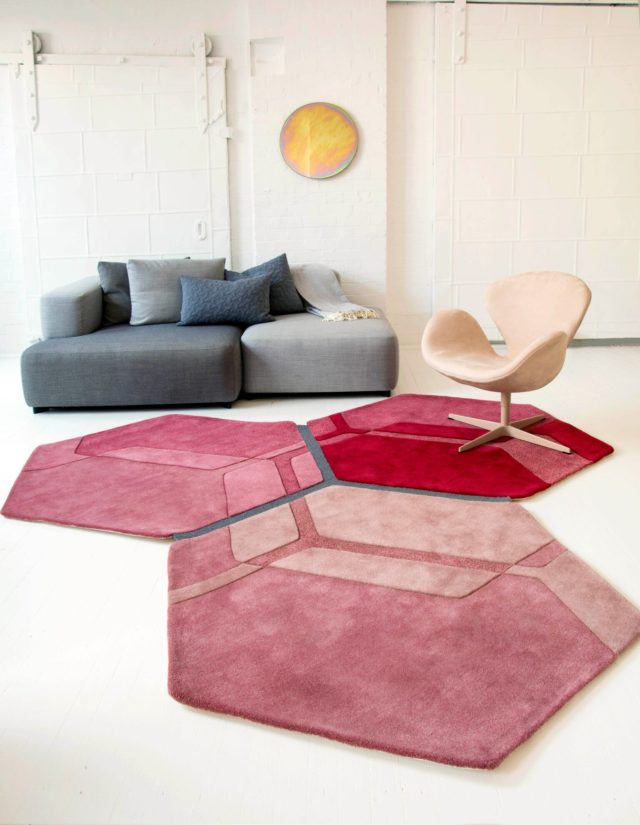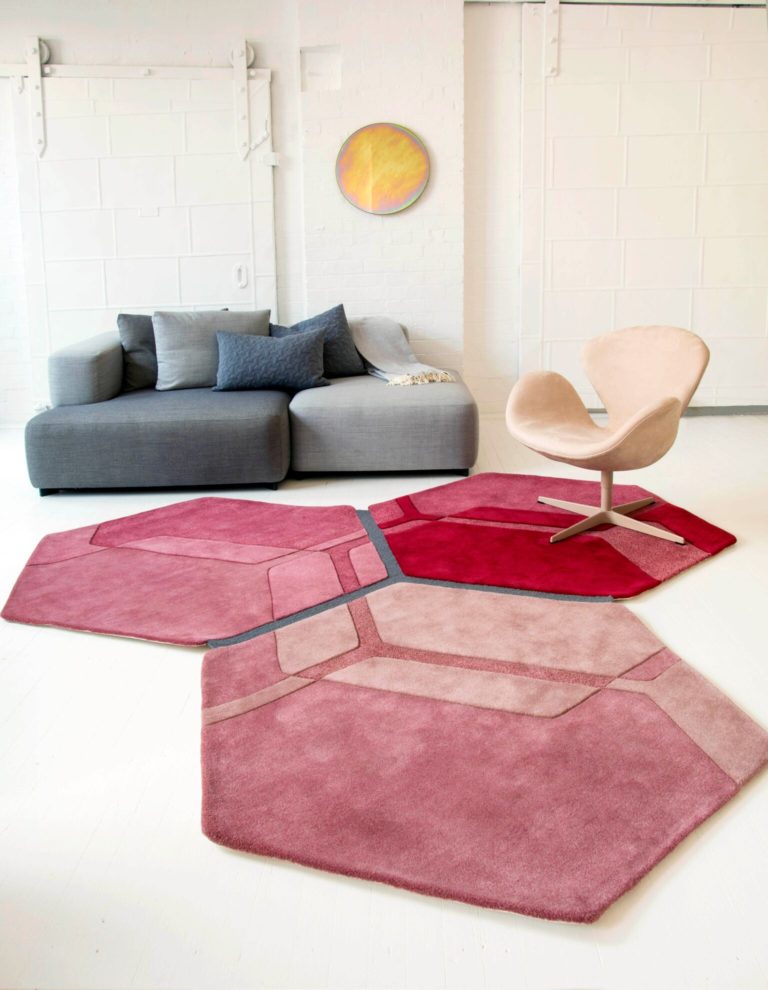 Gavin has a history with Designer Rugs after winning its Evolve rug design competition in 2010 and he regularly specifies custom rugs for commercial projects in his role as the design director at futurespace. "Gavin specifies feature rugs that are dramatic in their colour play but also have an architectural edge, so it was a natural progression for him to design a collection for contemporary spaces," says Lia.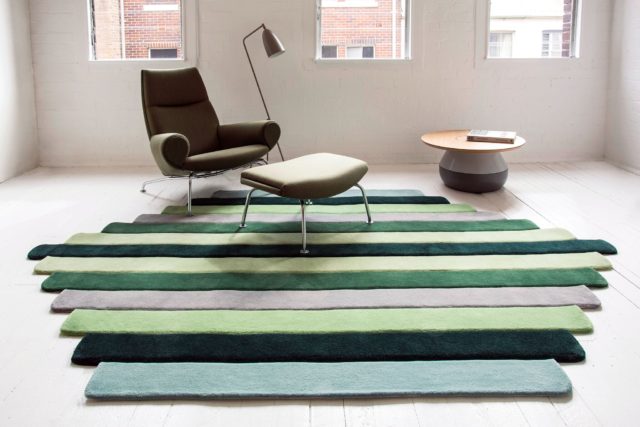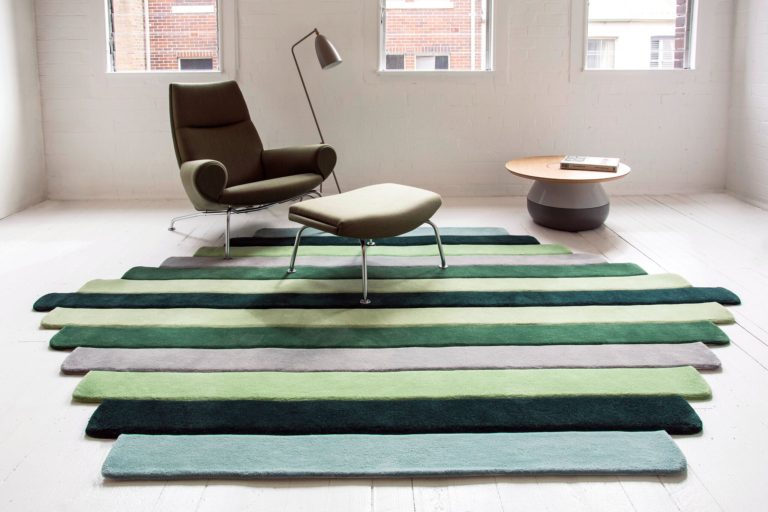 The most striking thing about the rugs are their shapes which are wholly unconventional. An exploration of shape, texture and pattern, the rugs feature plenty of graphic shapes that challenge the conventional view of the rectangular or round rug.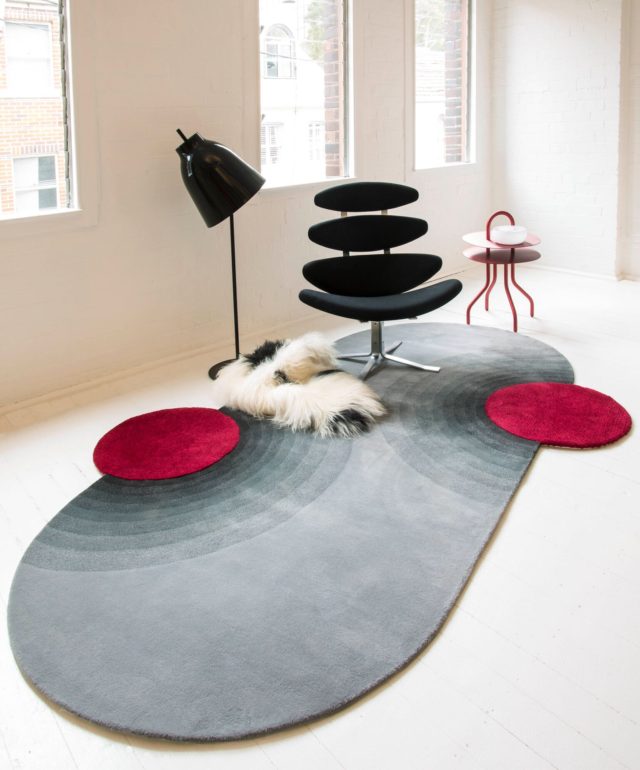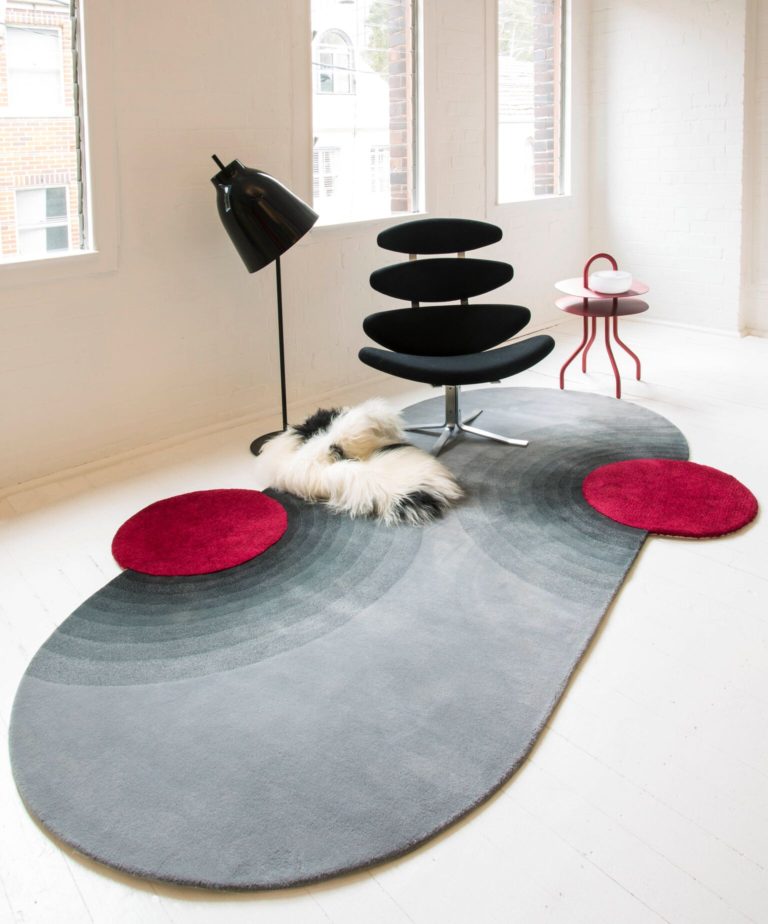 'Lateral,' with its hexagon shape is comprised of elongated strips of green, blue, grey and black. "The lines create a sense of movement in space while the green is both relaxing and invigorating," says Gavin.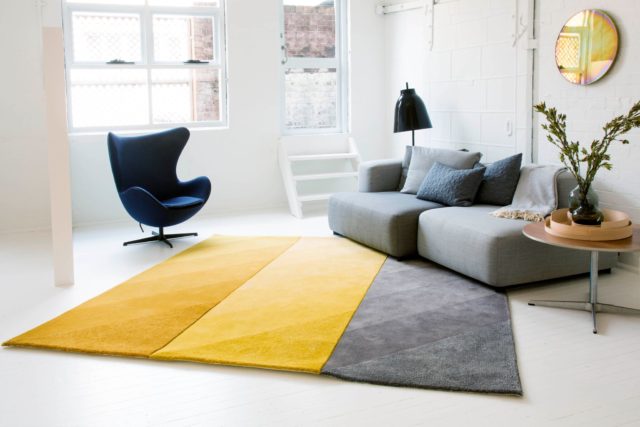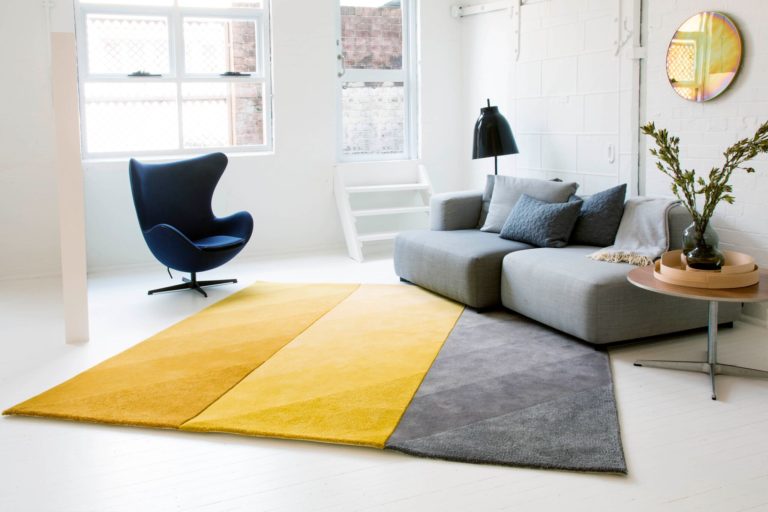 'Matrix' features thick, felted neoprene yarn and square details while 'Molecule' looks just like its namesake – it plays with the hexagon shape in both form and pattern.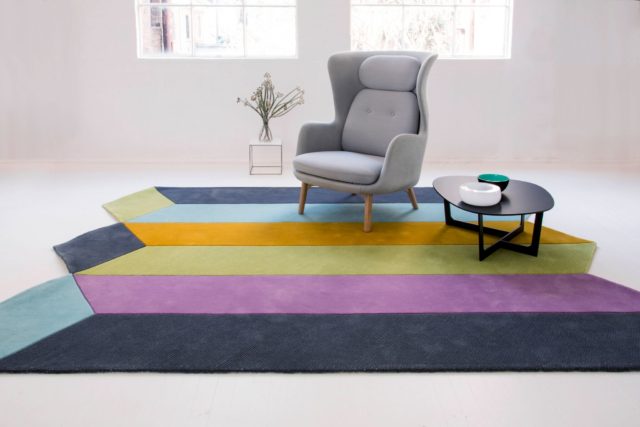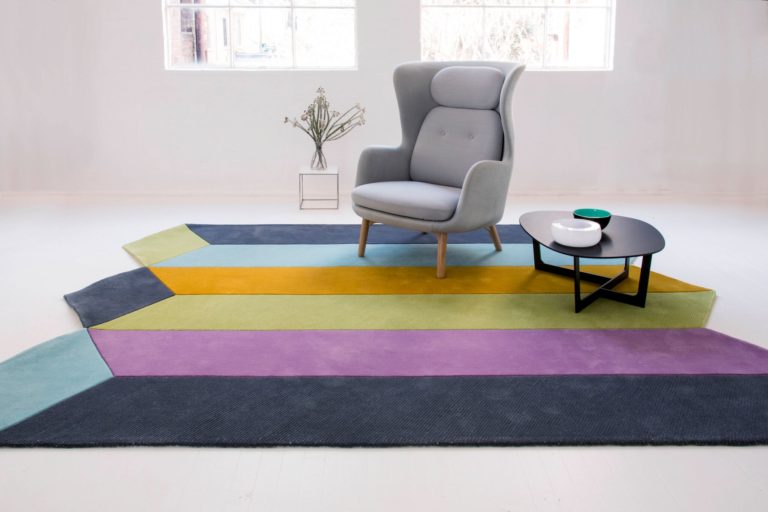 'Prism' transforms a flat object with an almost three-dimensional visual effect while 'Solar' is a result of Gavin's fascination with the solar system. "It felt like the sun and earth with its gravitational pull in the gradation," says Gavin. 'Reflectors' also has a three-dimensional effect. "I see this rug used like a diamond in a room, not a square," says Gavin.
Click here for more.