Your bed is that welcoming presence that's always there for comfort and warmth, which is exactly why you should style it to be the most personalised area of your home.
Jason Granziera, stylist and owner of Sage Styling Interiors, has provided six key ways to channel the zen, to celebrate the launch of Lounge Lovers' bed range.
Keep it relaxed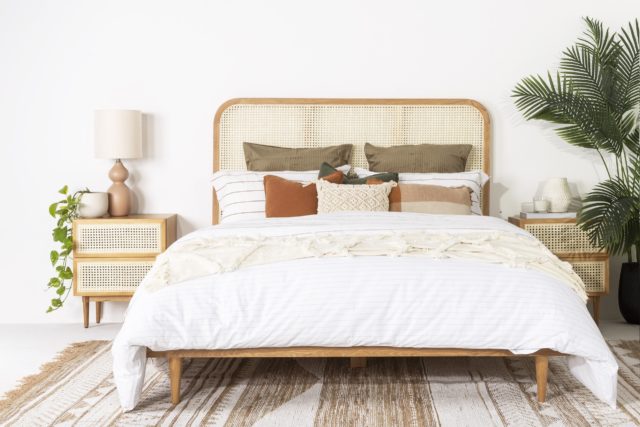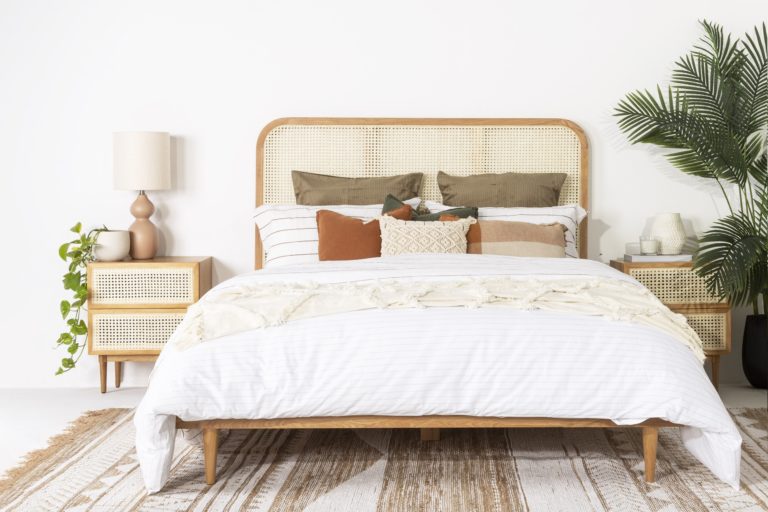 Your bed is not the place for strict lines or rigid shapes. Opt for a more relaxed, layered vibe with soft throws and pillows, so the whole space feels calming and welcoming. Rattan can help create a more casual feeling, or try selecting simples lines and rounded edges in your furniture.
"No one wants to get into their place of rest that looks like a tightly folded envelope!" explains Jason.
Size up when choosing a quilt
One of the most common mistakes when styling your bed (and one of the easiest to make) is to purchase a quilt that's the same size as the mattress, such as a queen-sized quilt for a queen-sized bed.
Instead, size up. Choose a king-sized quilt for a queen-sized bed. This allows for ample styling lusciousness and atmosphere of plush opulence for day or night.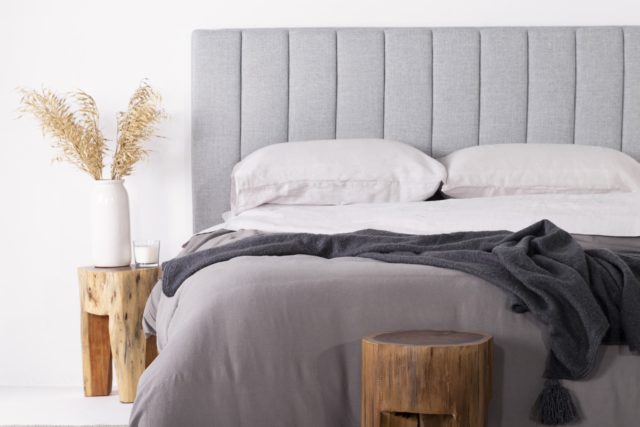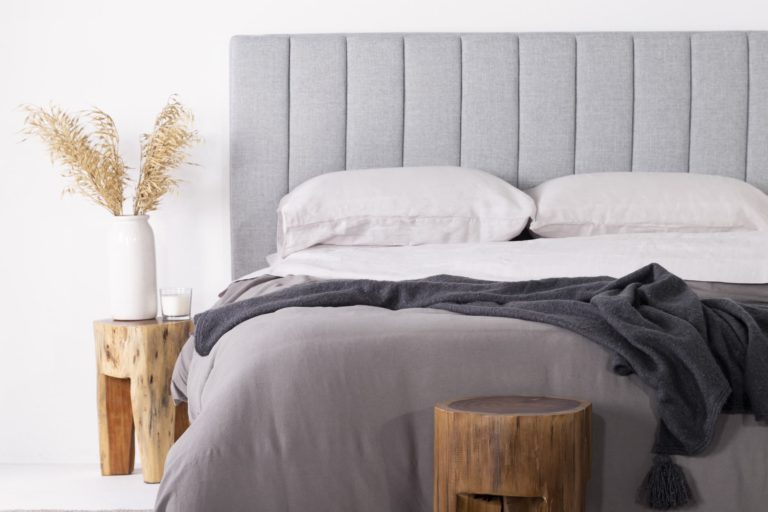 Interchange seasonal statement pieces
Colour, texture or a seasonal hero piece can be a simple way to ensure furniture fatigue doesn't hit in each season.
Whether it's using natural fibres, changing the sheet set, or swapping out your side table, switching one item can be a simple way to refresh the boudoir. For a spectacular example of sophistication and craftsmanship, bone inlay pieces can create interest without changing your entire bedroom suite
It's not all about the bed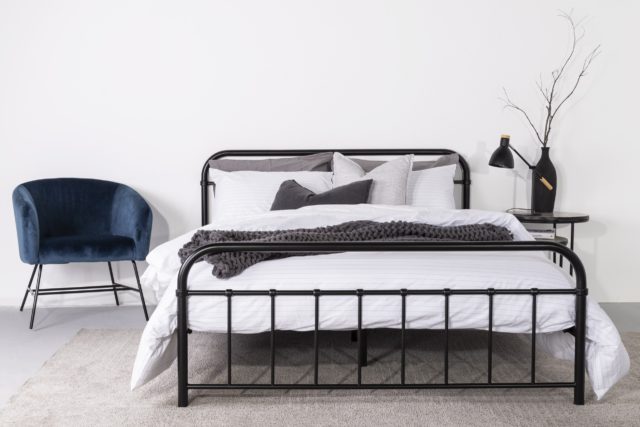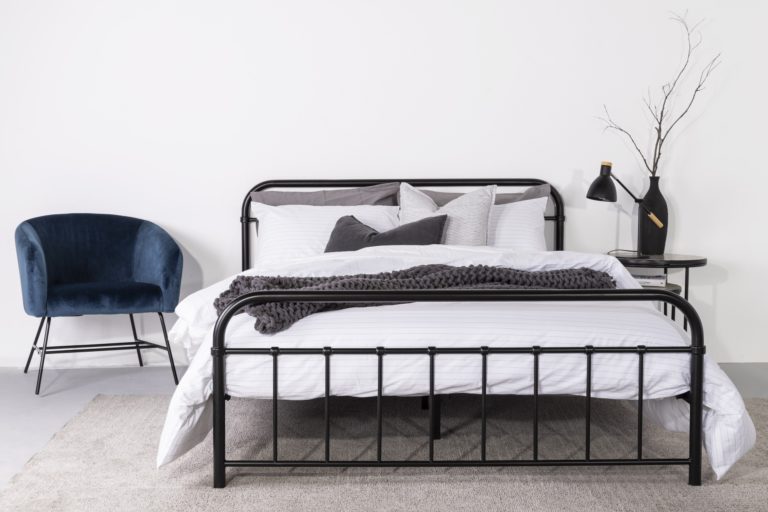 The bed is the masterpiece of the bedroom, but the surrounding décor is the frame, and it's almost as important. Aside from being highly practical and useful every day, an elegant armchair, set of nesting tables, or sleek bench seat at the end of the bed can add a real wow factor.
A side table or set of nesting tables is the perfect place for a splash of greenery with a pot plant, or a dash of style with an elegant candle. It's the kind of decorating flair that you would usually only see in sumptuous hotel rooms and glitzy magazine spreads, which is exactly why it will help your bedroom feel extra chic.
Treat your feet to a rug
No bedroom setting is complete without a beautiful rug. It helps pull together all the furniture pieces and ground the setting. Better yet, a rug can be adjusted to the size of the room, making it feel bigger or drawing the eye to a certain statement piece.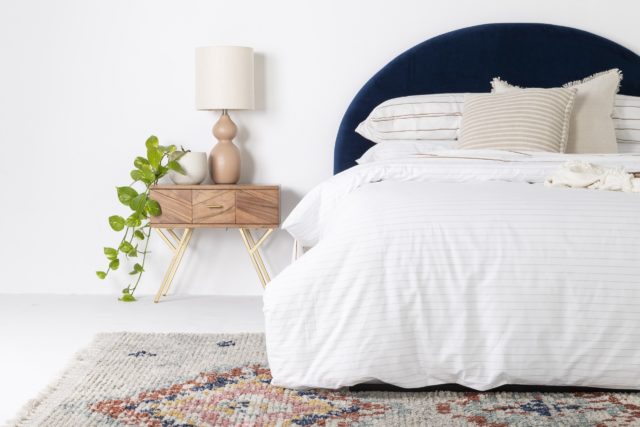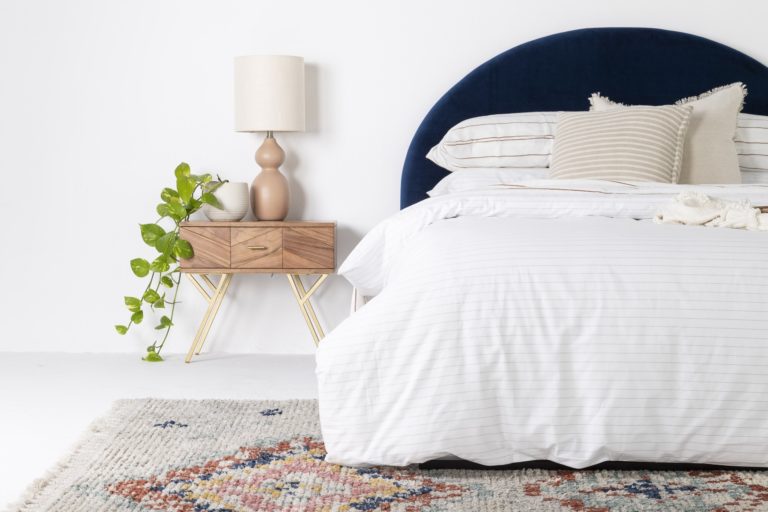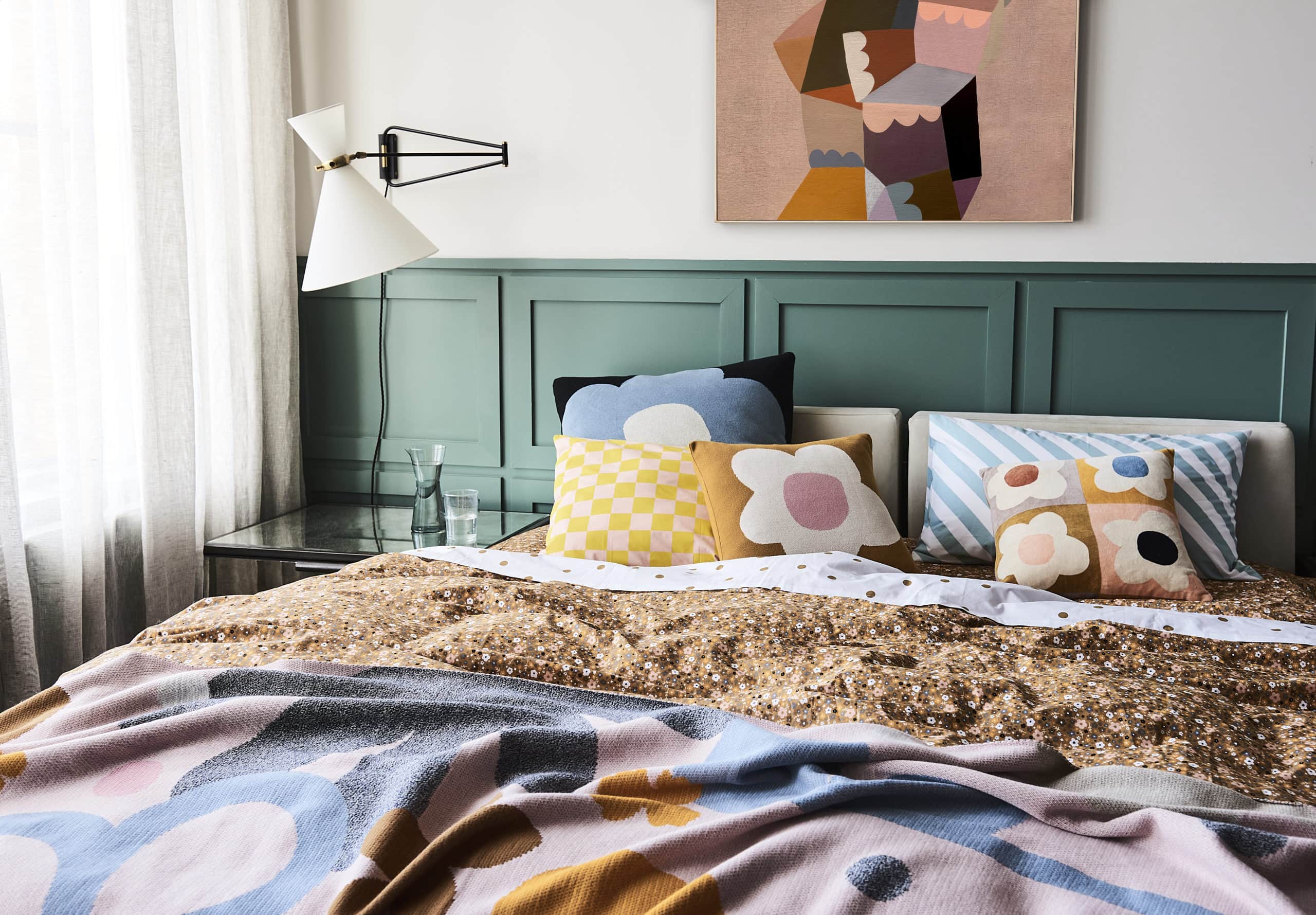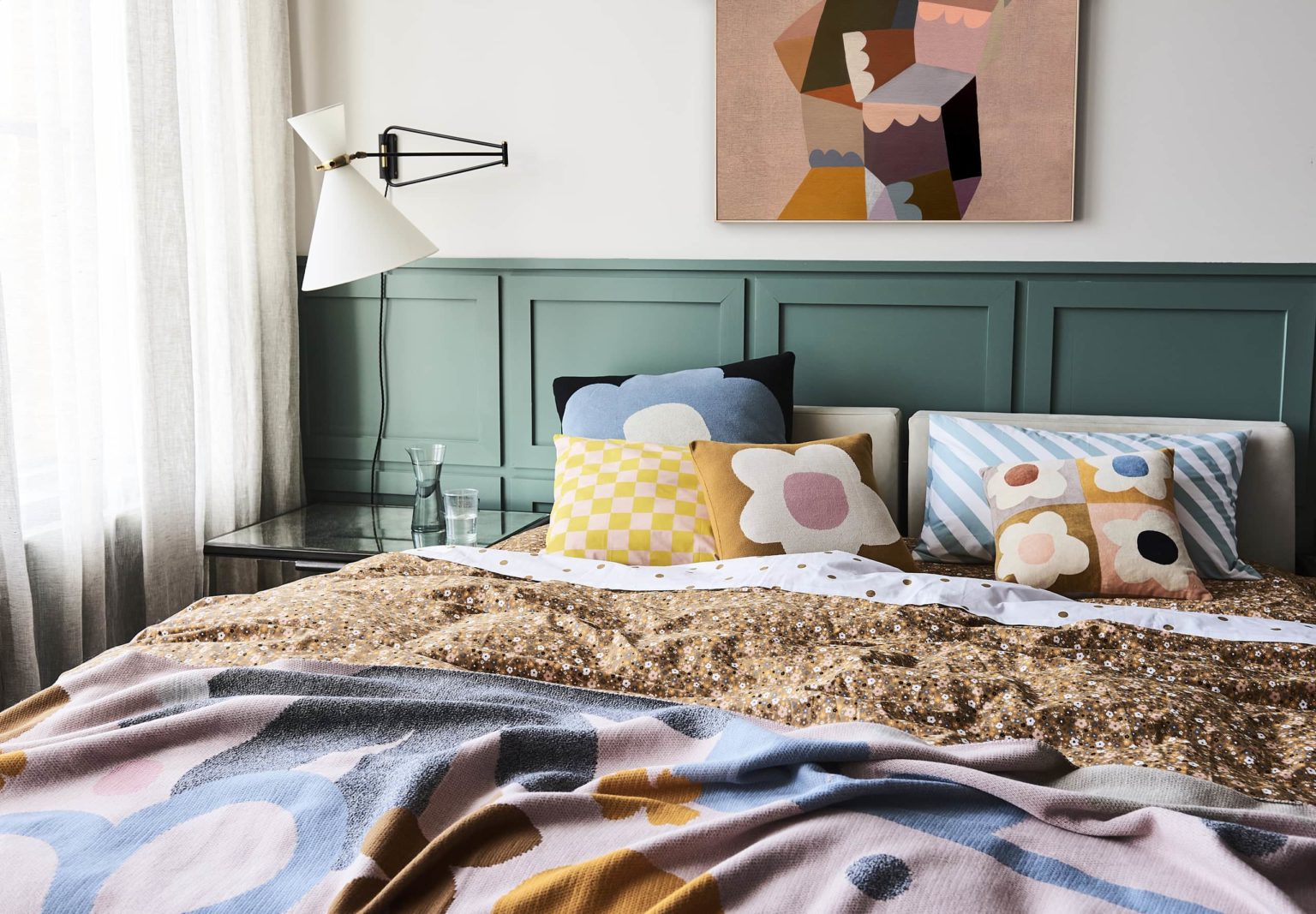 Autumn bed linen trends: Our favourite new bedding
With temperatures starting to drop, we're rather excited about the potential for bedroom restyling – out with summer's light fabrics and colours and in with a much more autumnal vibe.…