Reflecting the the trend toward matte and metallic for bathroom finishings, Tradelink have released a range of tapware and accessories that match this. Available from this month, the Dorf Epic Bloc and Dorf Epic Splice bathroom mixers blend urbane glamour with sophistication.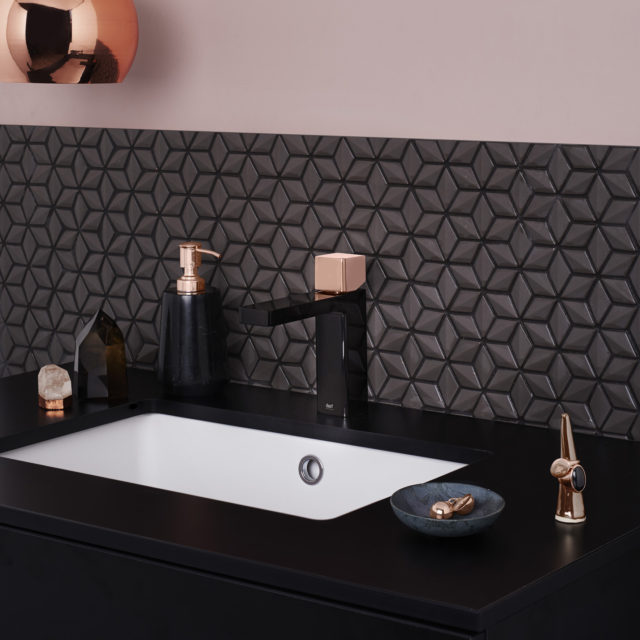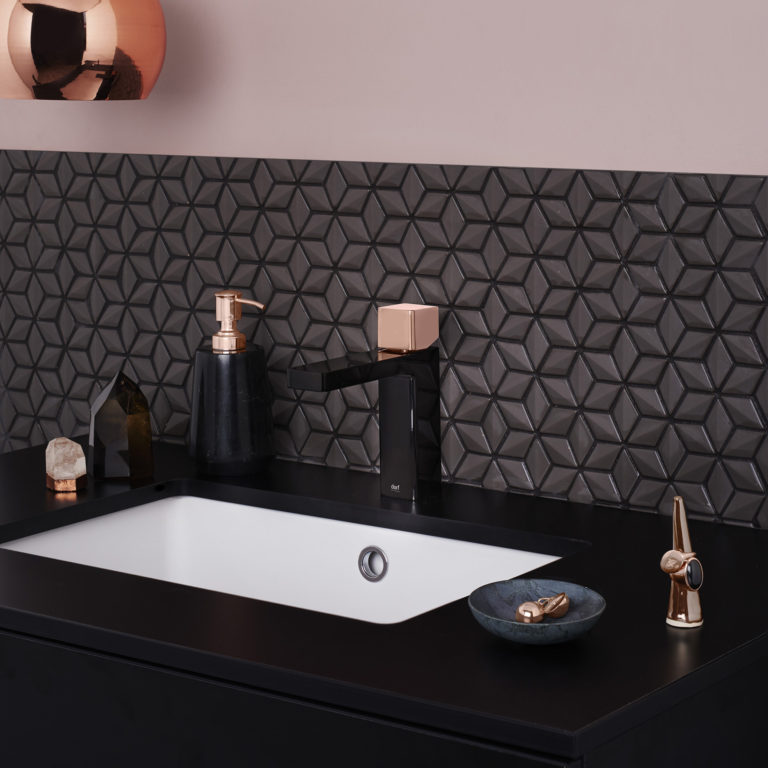 The tap is a sleek square shape with a black matte finish. Perfectly complementing it is the Bloc, a classy cubic handle. It is available in matte black, gold, rose gold (above) or copper. Tradelink are right in saying they're "jewellery for the bathroom!"
You can change them as easily as you would jewellery too. Such an easy way to freshen up the bathroom.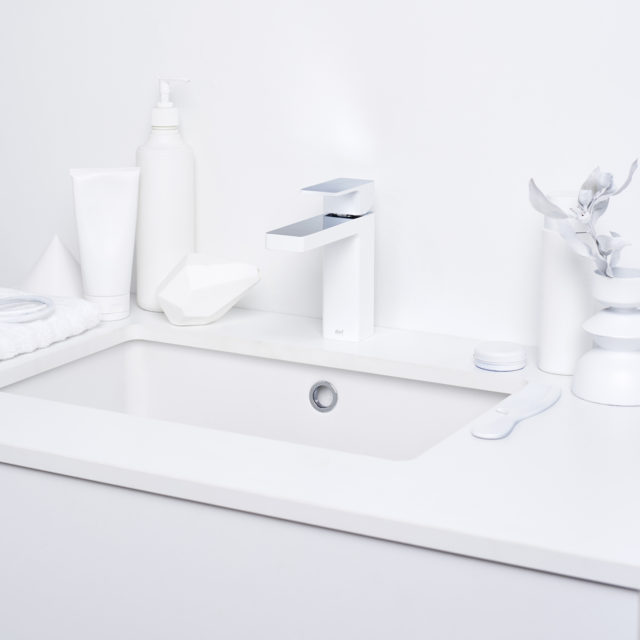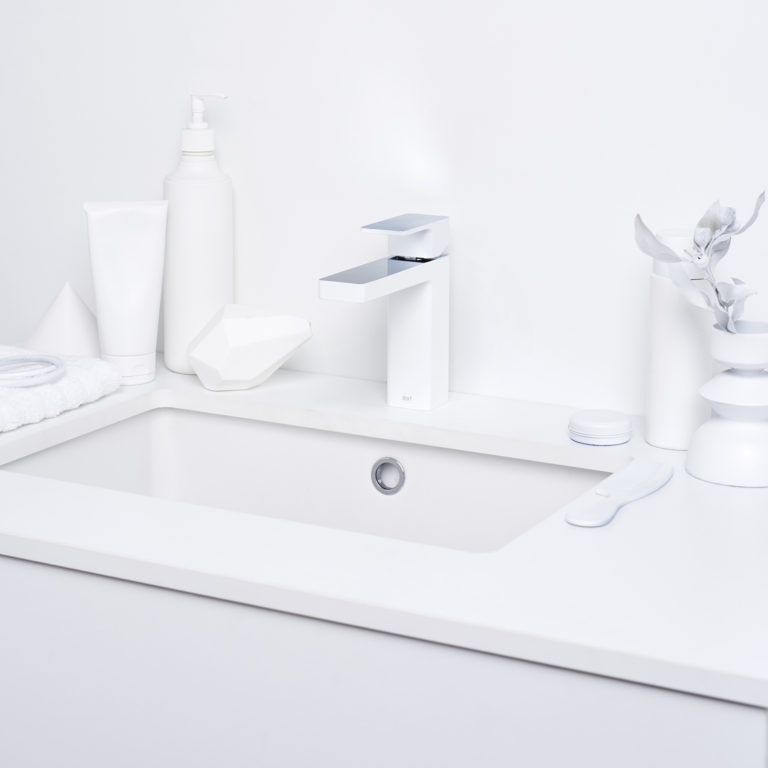 There's also the option for a more traditional tap, as seen above, with the Splice. Available in white and black chrome they, like the Bloc, they are swappable, with both colours creating stylish yet understated looks.
In terms of practicalities, both taps have a 5-star WELS rating (6 litres per minute) and include an adjustable cartridge for added temperature and flow control. Their European SoftPEX hoses mean they'll last the long haul, too.
They look best when paired with matching accessories, available from Tradelink. The Caroma Urbane collection includes towel rings and robe hooks in solid brass with a matte black finish.
The Bloc is priced at $579, the Splice $550, the towel ring $89 and the robe hook $42. For further information