Pottery Barn is back with a versatile collection just in time for the warmer weather (it's coming, apparently!). With over 150 new arrivals, it's hard to nail it down to just a few, but here are my personal favourites.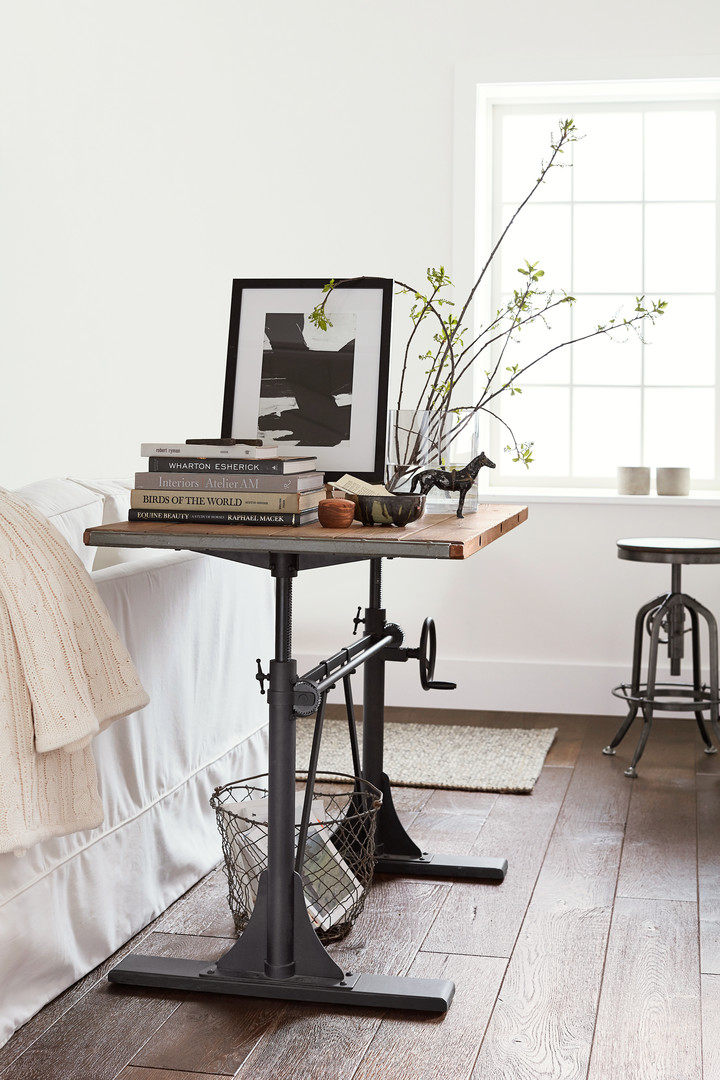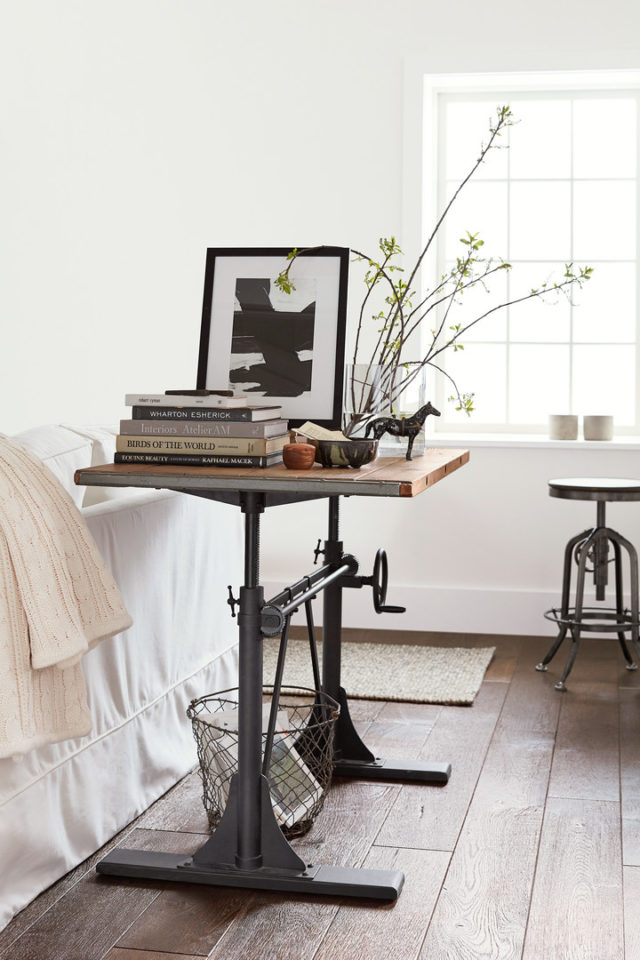 Pittsburgh Crank Sit-Stand Desk
I am a huge advocate for healthy and comfortable workstations. Unfortunately, ergonomic and stylish generally do not mix. Pottery Barn fills the gap with a height-adjustable desk that exudes industrial-era functionality and style. $1,424.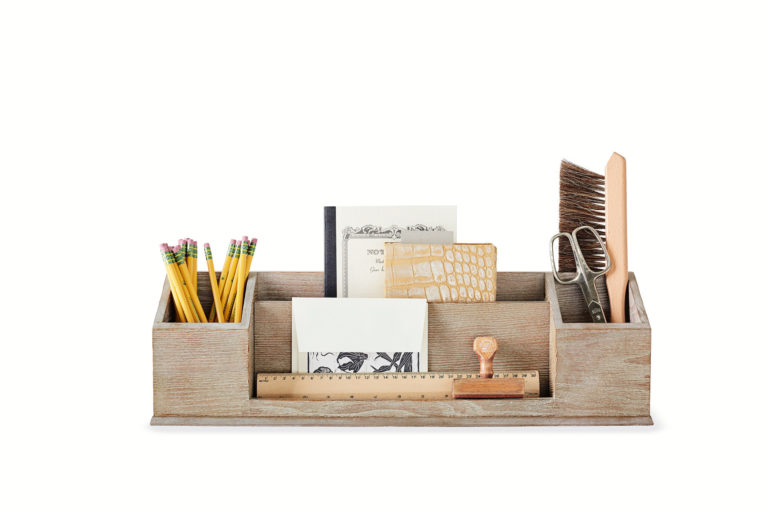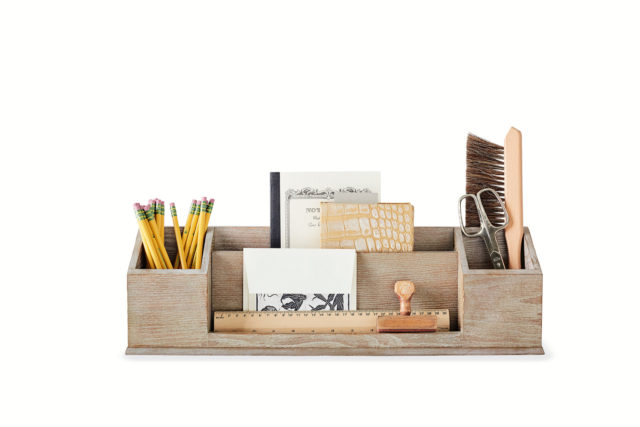 Hastings Home Office Collection
Complete the look of the vintage sit-stand desk with some grey-washed caddies. With their sturdy craftsmanship and light grey wash, keeping things stylish and neat will be a breeze. $39-to-$79.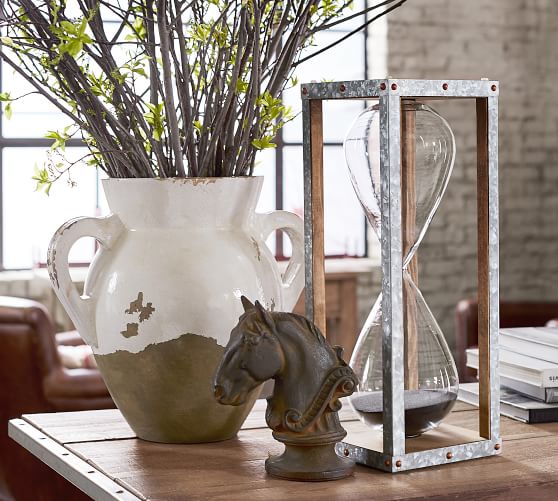 Galvanized Hourglass
Enclosed in a simple galvanised frame, this large hourglass is both a sculptural art object and a functional and fun way to mark time. A beautiful finishing touch to a farmhouse industrial look. $159.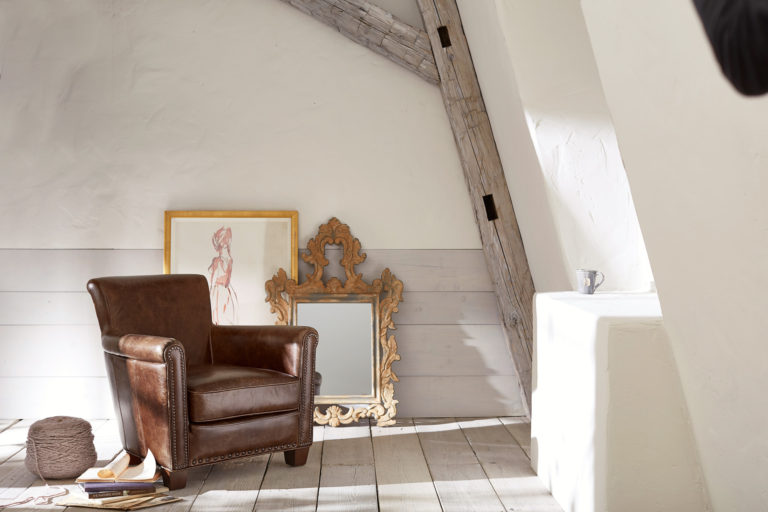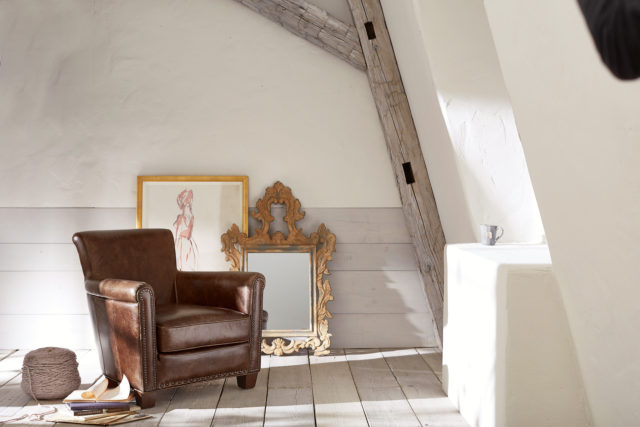 Ornate Carved Wood Mirror
This mirror is probably my most coveted piece from the new collection. The intricate hand-carved fir wood frame gives it a charming vintage look – perfect for pairing with a few embroidered pillows. $299.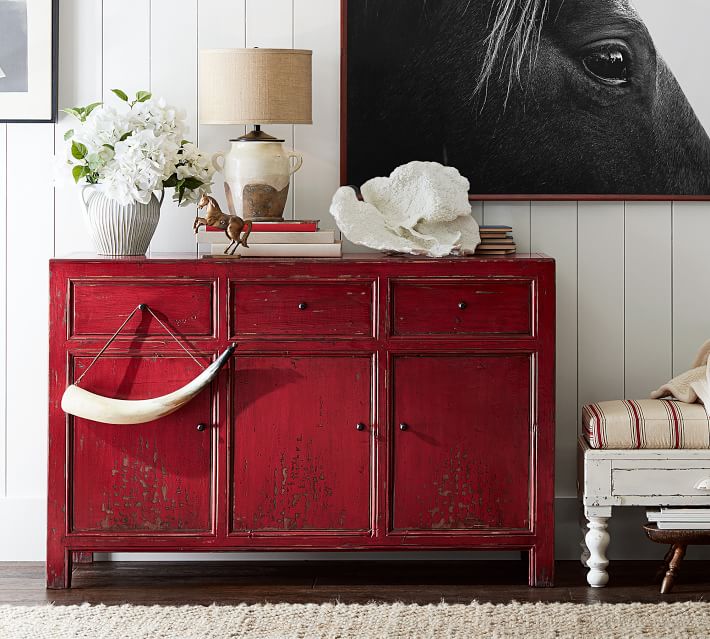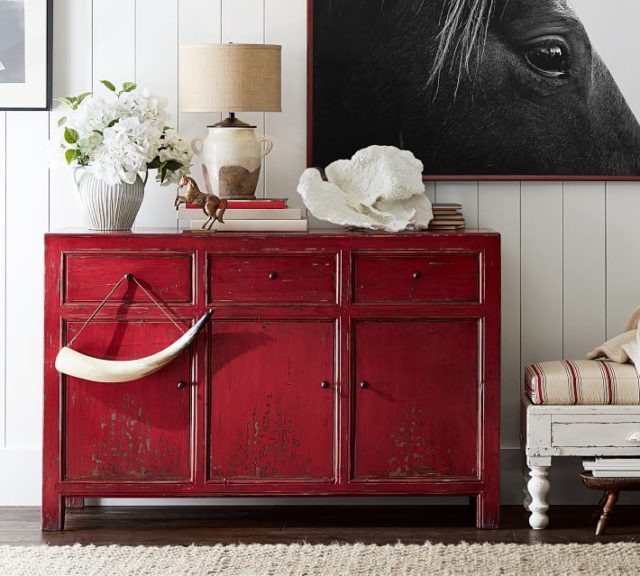 Rico Media Console
With a reclaimed pine frame, bold red finish and custom iron hardware, the Rico Media Console certainly fits the farmhouse industrial vibe. Each console is distressed by hand, making for one-of-a-kind pieces. $1,599.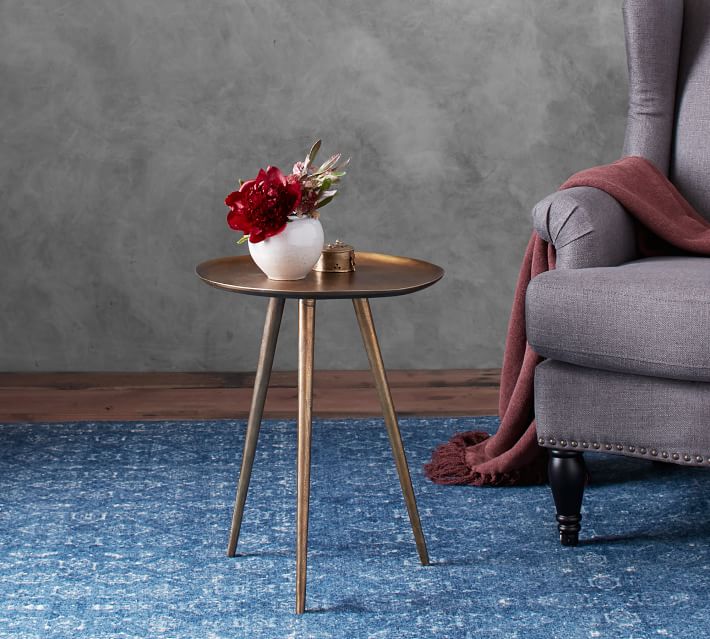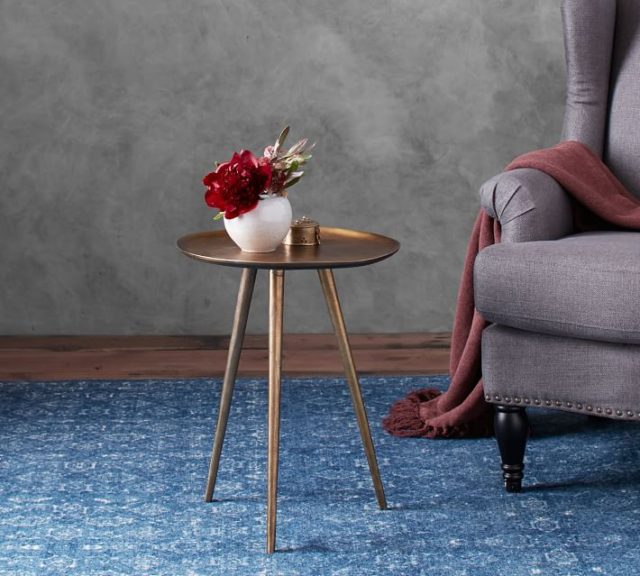 Euclid Accent Table
I love metallic accents in a home! The slightly textured cast metal and an antique-brass finish give this lustrous handcrafted table an artisanal feel. The top is enhanced with hammered details and is bordered with a raised lip. $199.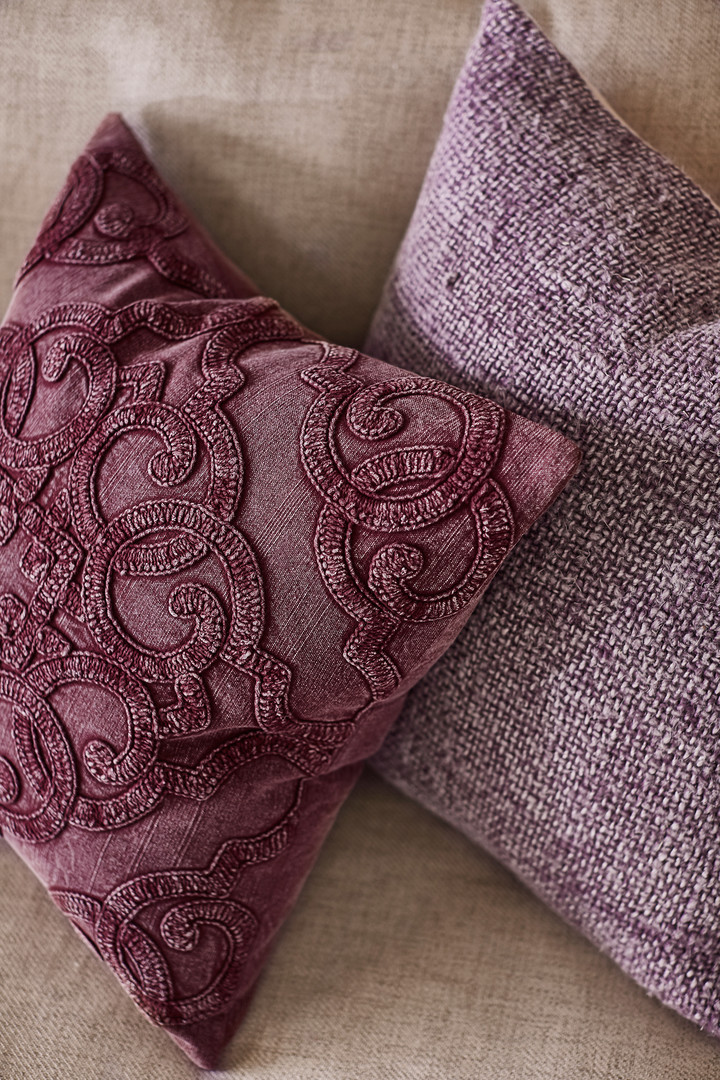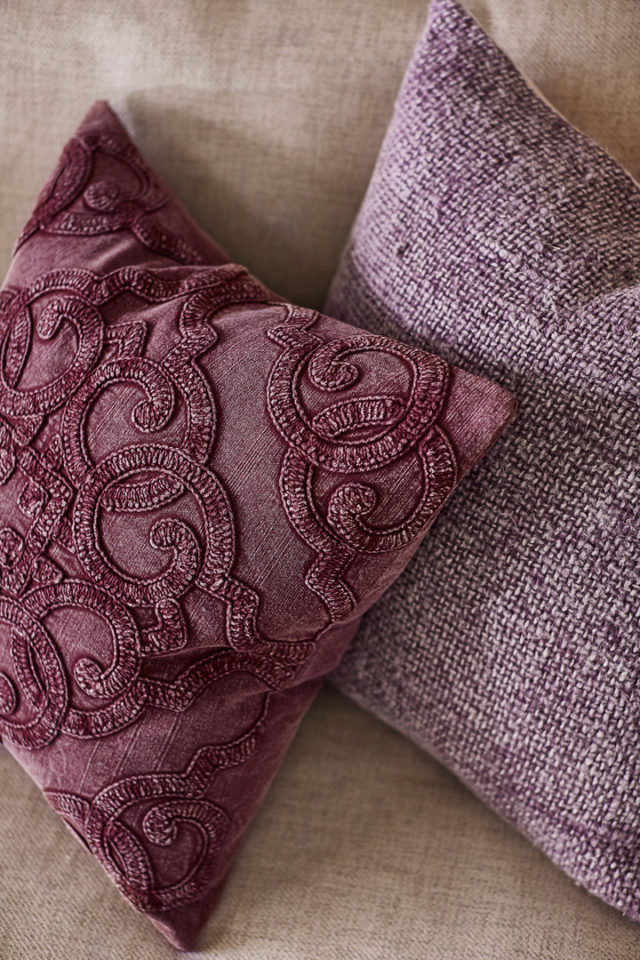 Natalia Silk Jacquard Cushion Cover
I am a sucker for cushions. A ribbon-embroidery technique brings dimension to this 100% cotton cushion cover. My personal favourite is the rich fig. $64.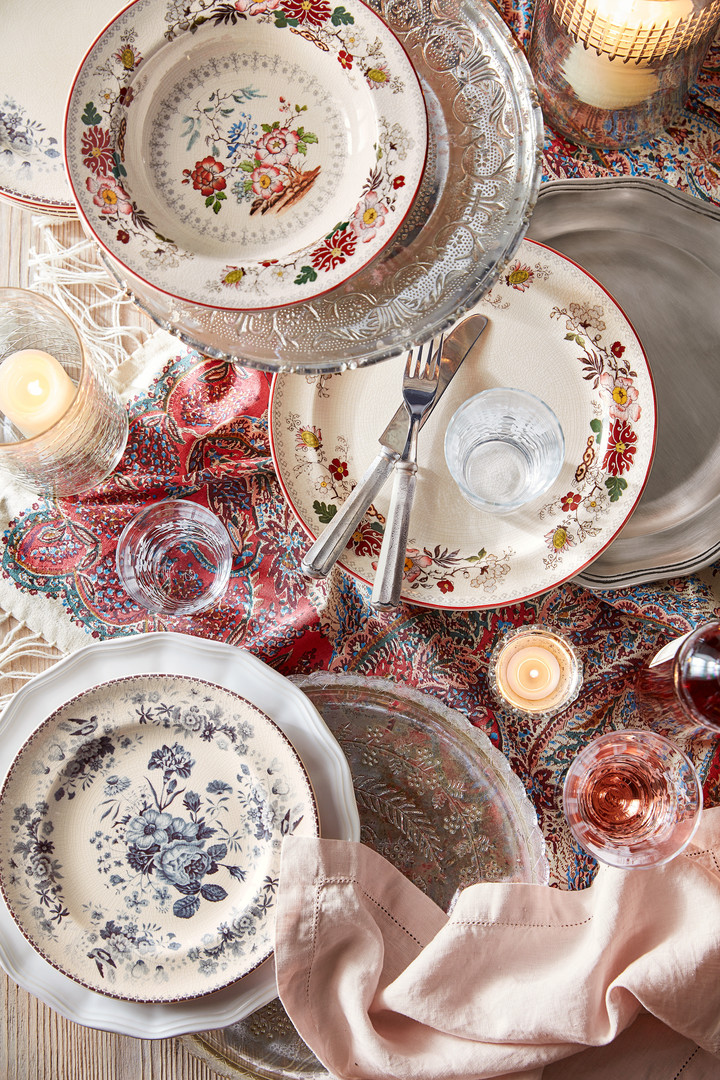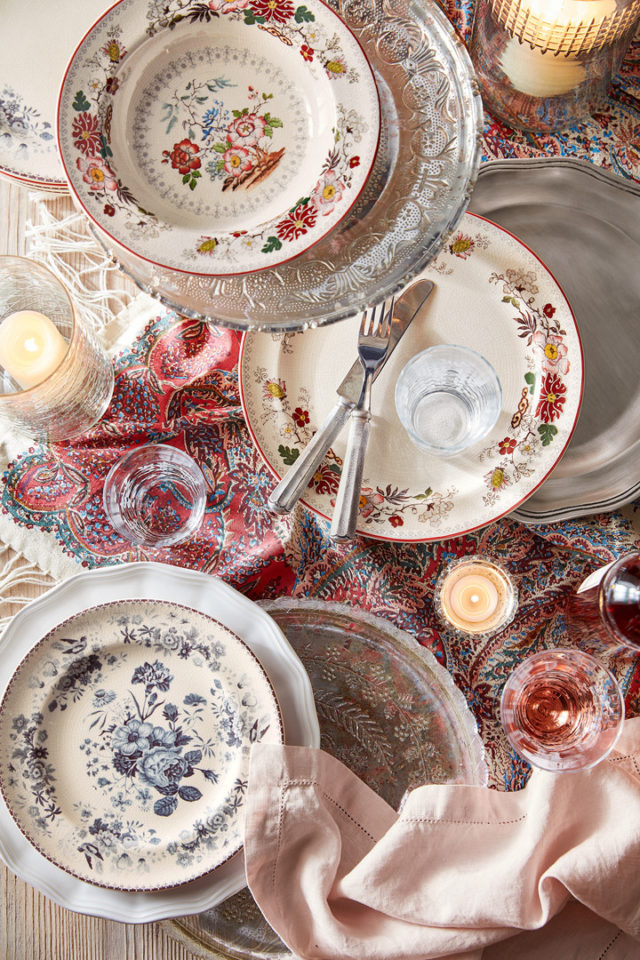 Vintage Floral Salad Plate
To be completely honest, I have never been a fan of floral dinnerware. However, the new soft florals of this collection have an almost watercolour look to them that I like. Each piece is kiln-fired with a white crackle glaze that adds to its authentic look and feel. $12 each.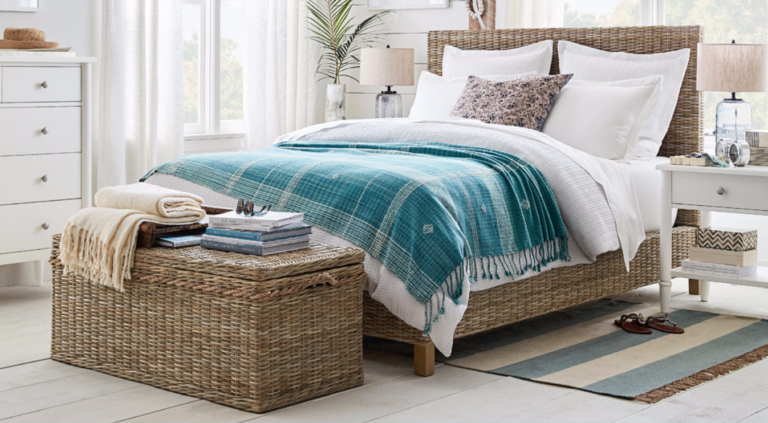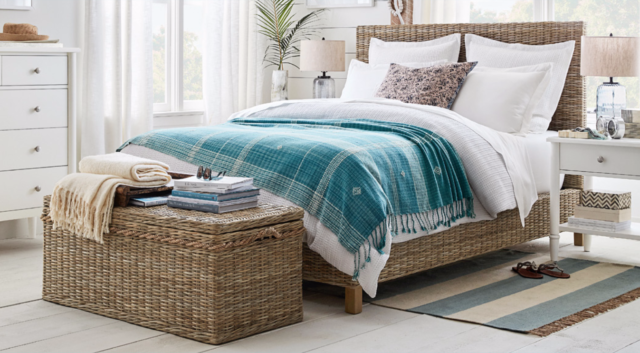 Isadora Oversized Throw
Hand woven from 100% cotton, this giant throw is big enough to snuggle up with your favourites. The calming blue tones are yarn dyed with fringed ends for a boho, textured look. $104.
The spring collection will land in stores mid-August. Or shop online here.