With Christmas less than a month away(!), your Christmas tree is well on its way to going up. But rather than decorating it with your regular one-coloured baubles, add some personality with 10 of the best decorations around. 
Trim your tree with West Elm's playful Baby Penguin Bottle Brush Ornament ($14) handcrafted from natural fibres and complete with its own warm earmuffs!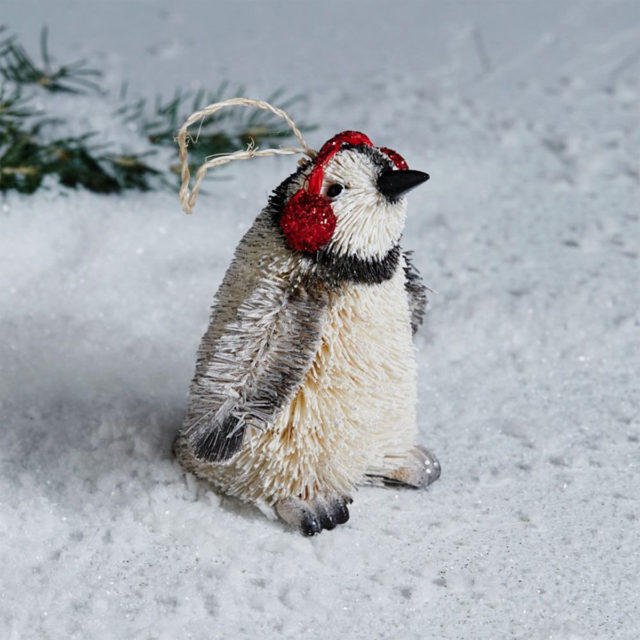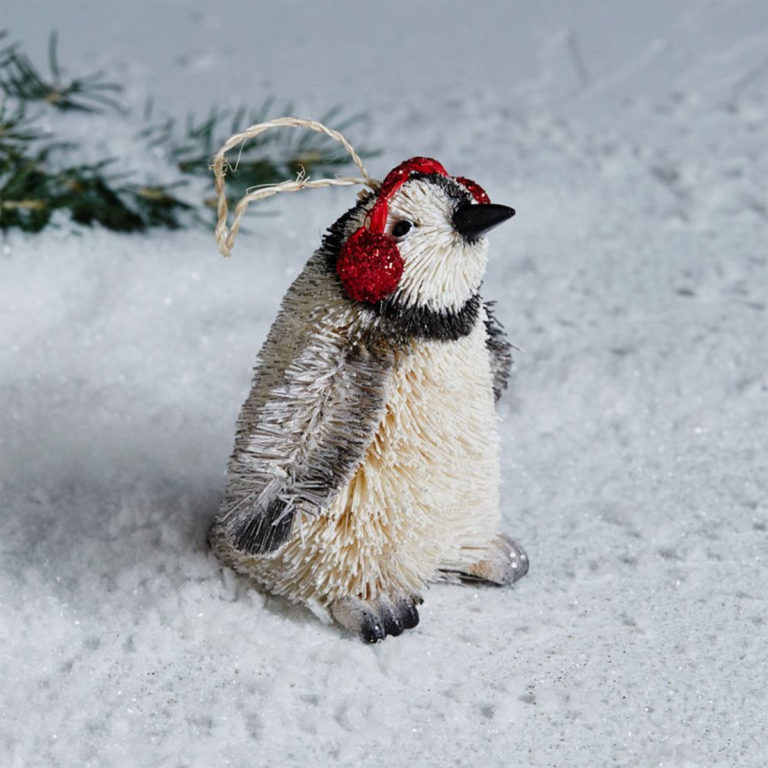 All the warmth and glow of traditional Christmas festivity is brought to life in the Luxe Matte Gold Leaf Spray. Pure indulgence and elegance, place in the tree or alternatively use throughout the home, as part of a centrepiece or as gift wrap. Designed by Vue and available at Myer it retails for $14.99.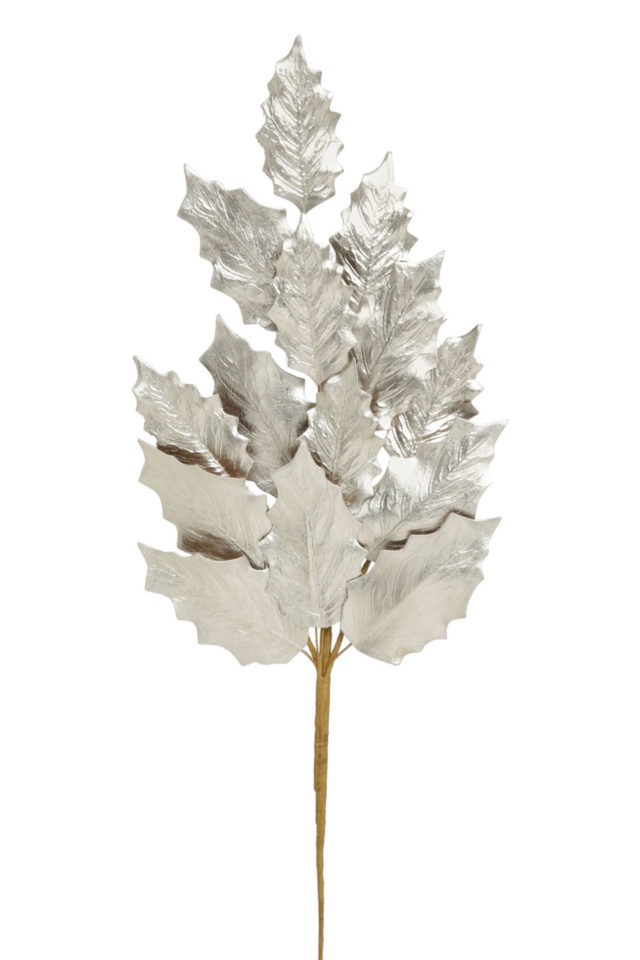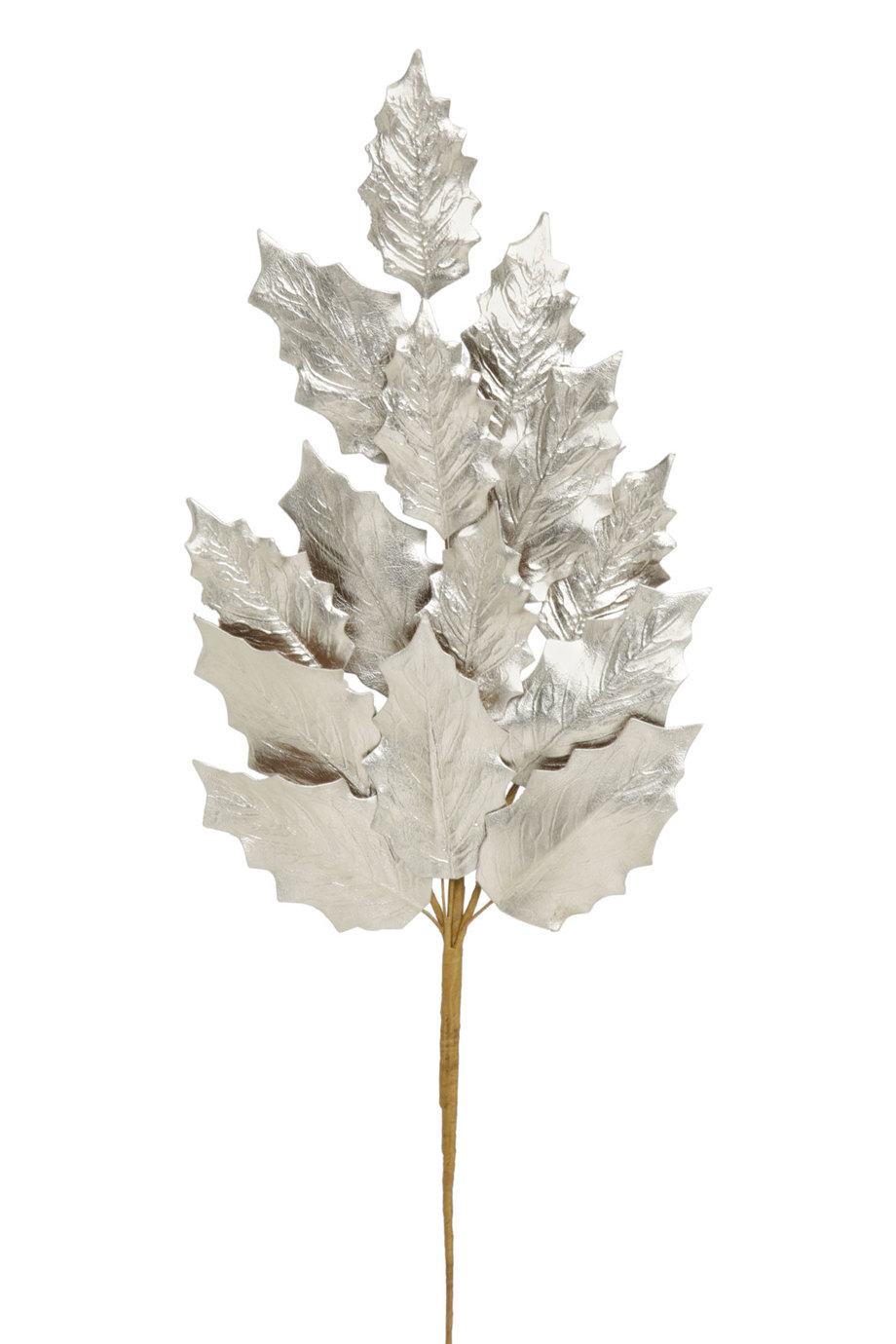 This set of eight Christmas Wishes Hanging Decorations from Hard To Find contain wishes tucked up inside for all to see. Each glass vial has a touch of festive glamour with a rose gold trim around the base. Available for $40 they are designed by Bread & Jam.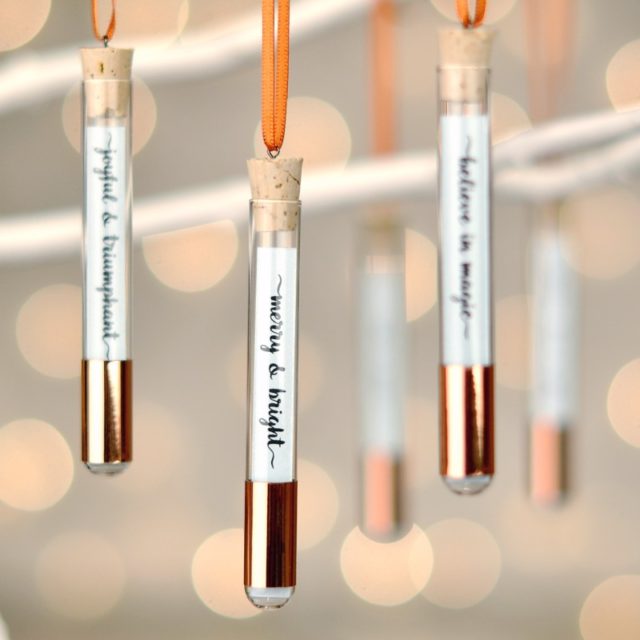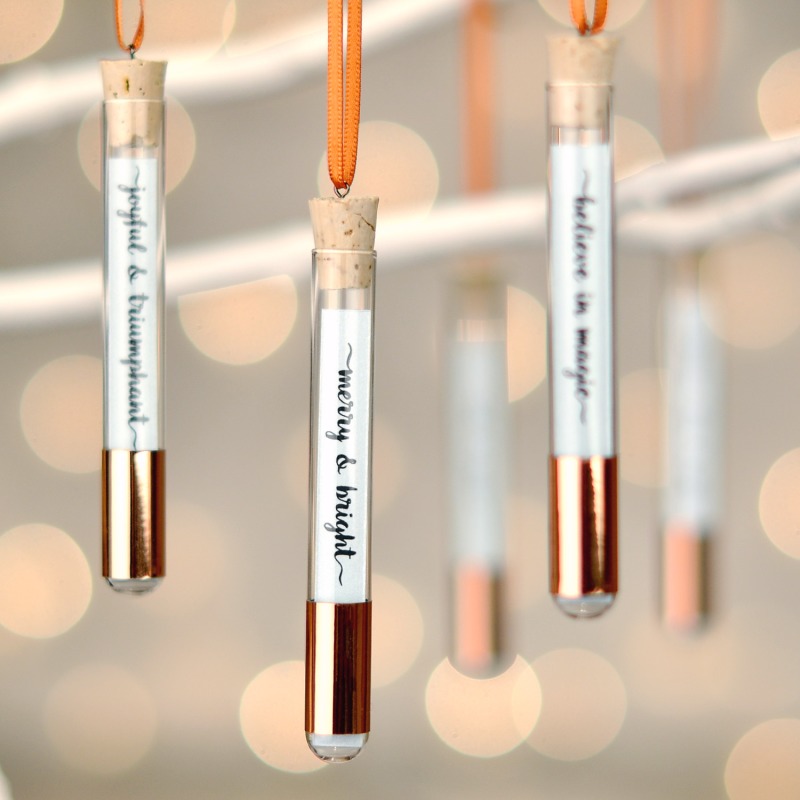 Bring traditional charm to your Christmas tree with this beautiful hanging glass bauble ornament, which features an intricate glitter design of stars and intersecting circles. Available from David Jones the Christmas Shop Starry Sky Bauble retails for $14.95.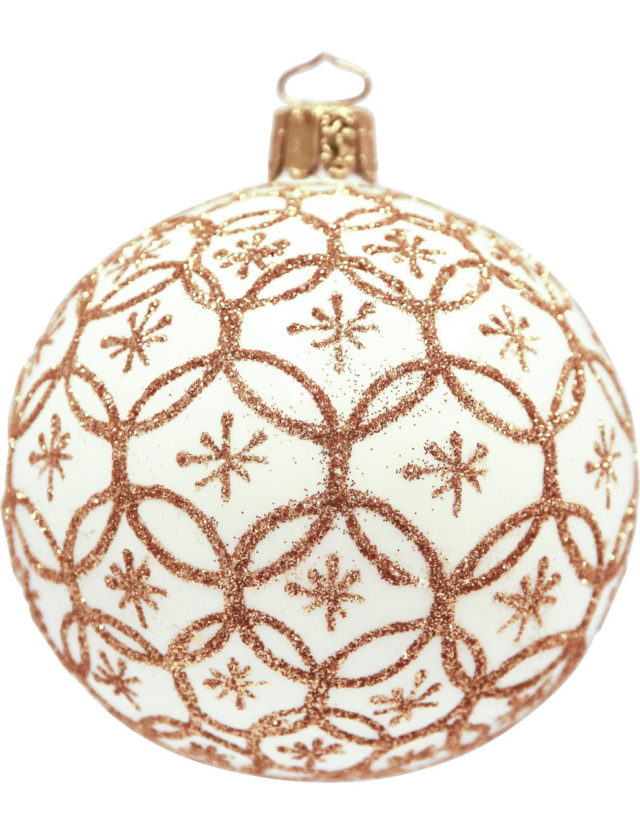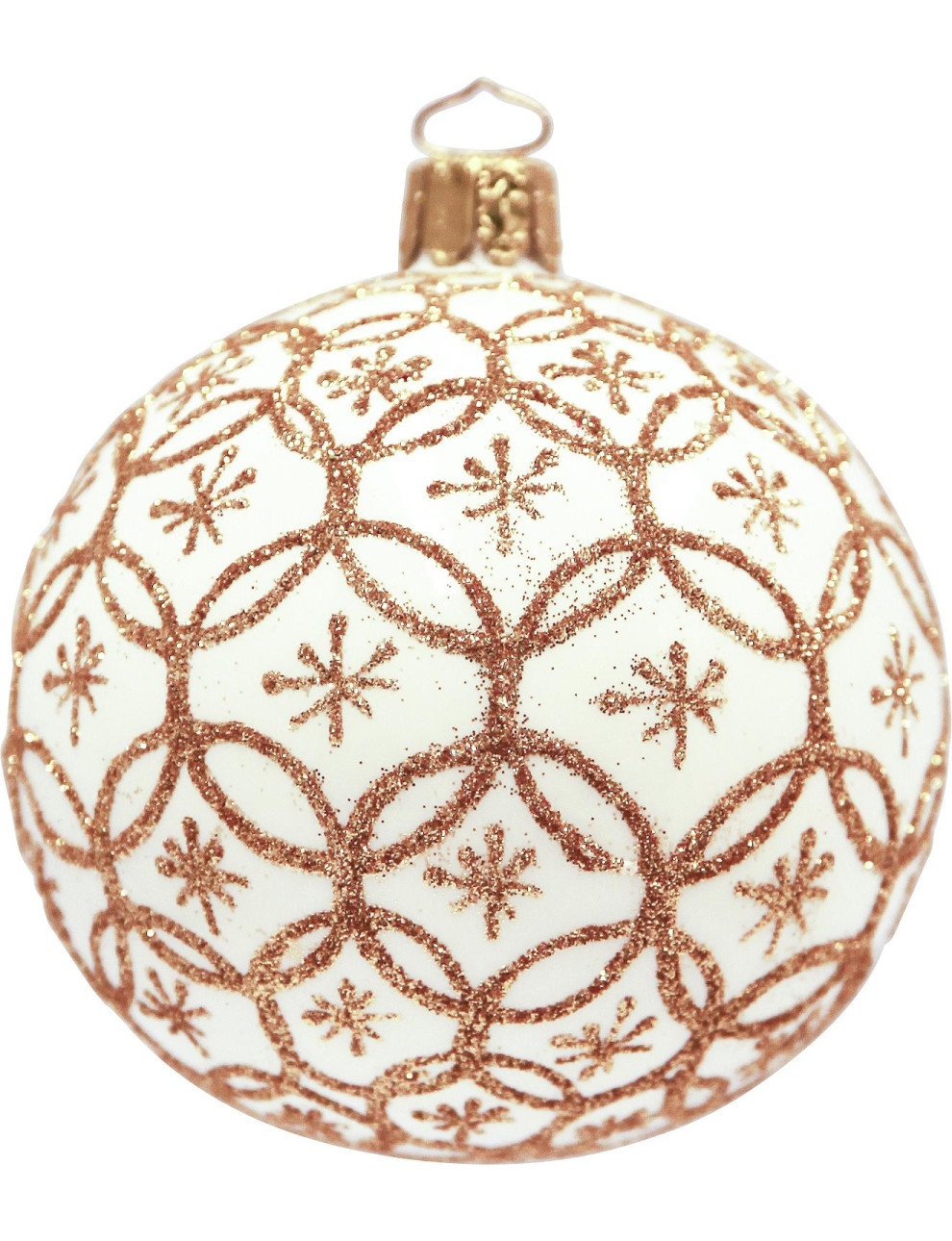 Decorate your Christmas tree with Villeroy & Boch's set of four porcelain Nostalgic Snowmen Ornaments. Complete with red ribbons ready for hanging, they retails for $49.95.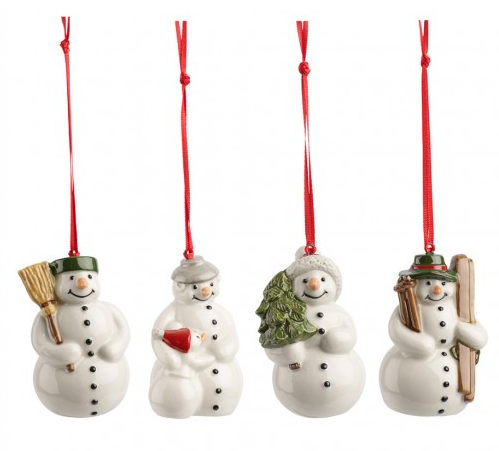 Adopt a slightly bohemian approach to your festive celebration with the Feather Wreath Mini ($19.95) from Freedom. The cool white feathers get a flash of bling thanks to the sporadic gold-dipped detailing that puts the luxe in boho luxe.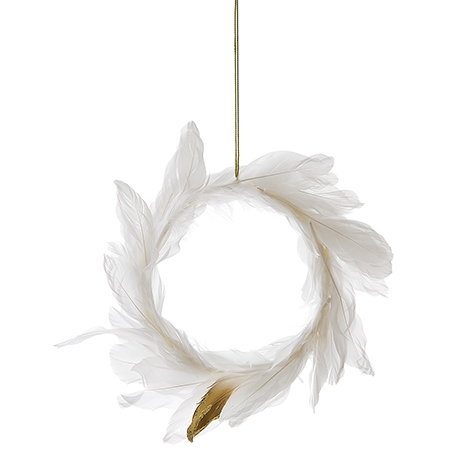 Each Urchin Tree Decoration contains two sliced shells and three urchins. All species have been sourced from sustainable or renewable resources and are not threatened or protected. Available from Simply Shells for $8.95.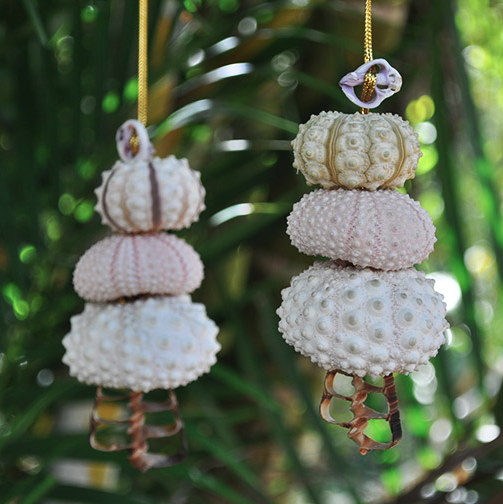 Designed, lasercut and handmade in Australia from recycled plywood, the Wooden Reindeer ($12) is available from Scoops Design.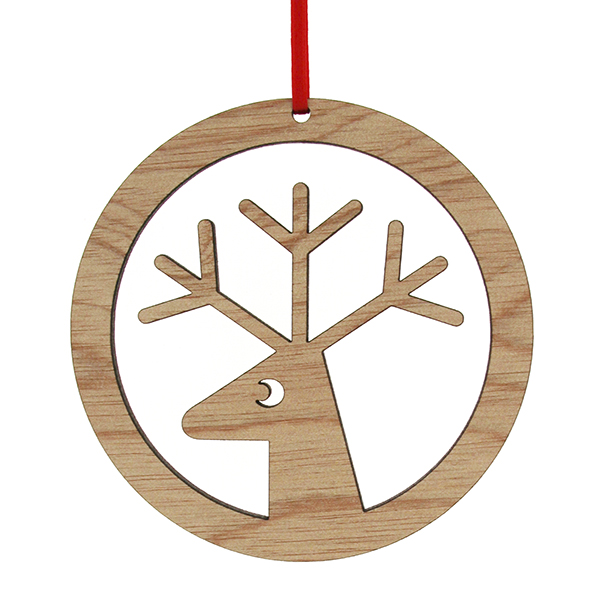 Crafted of blown glass and painted by hand, Pottery Barn's Seahorse Ornament ($9) sparkles with beautiful details from head to tail.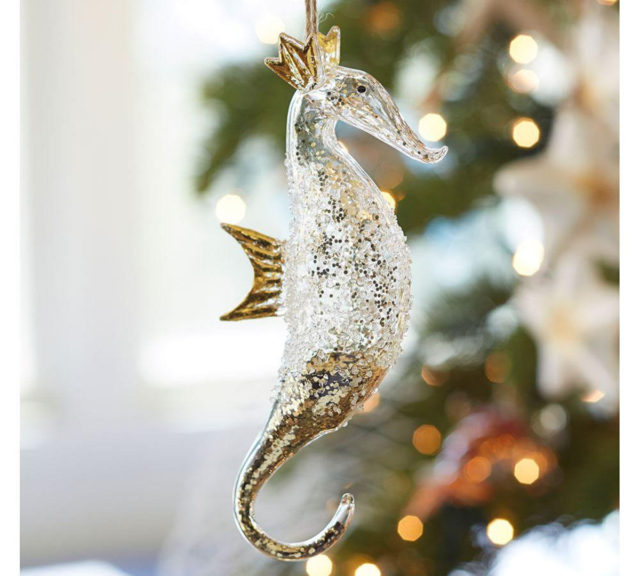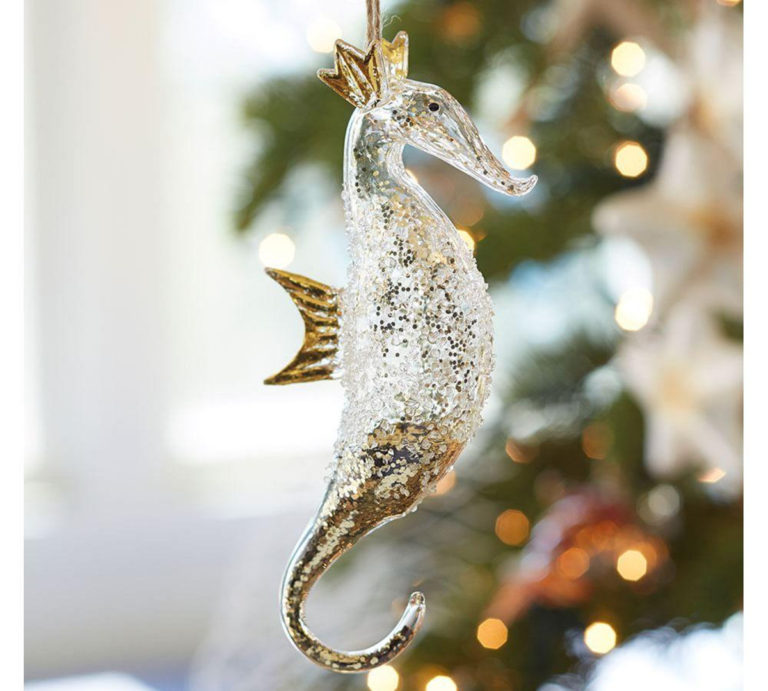 We hope you liked this list. Let us know what you'd add!