Sponsored by Ergoflex Memory Foam Mattresses.
There's nothing like a peaceful, comfortable night's sleep and a new bed or mattress can be pretty much life-changing! I asked a few experts for their top tips on getting a good night's sleep and creating a relaxing bedroom sanctuary.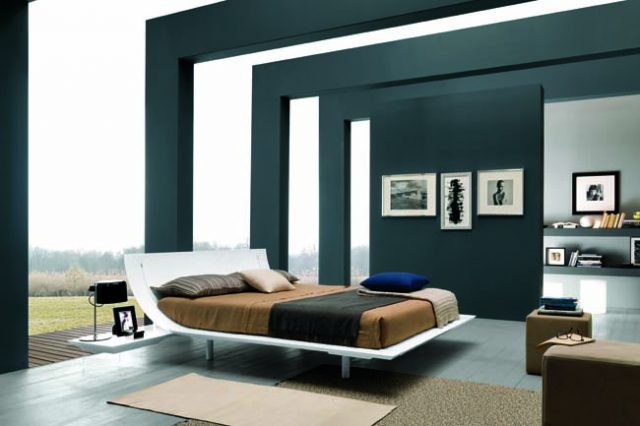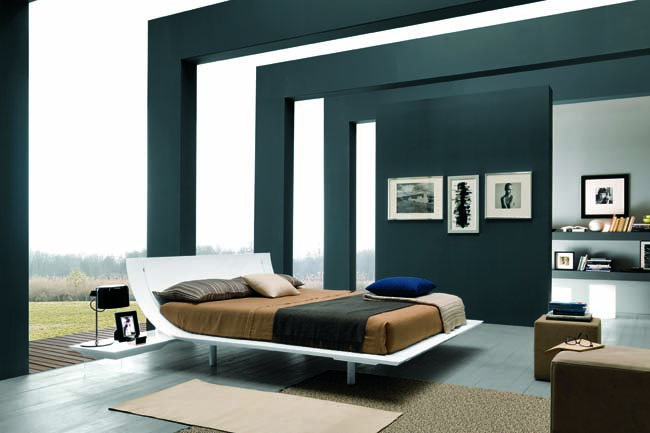 Matthew White of Ergoflex, says: "Better sleep is about a holistic approach. It's about improving your sleep environment, and about training yourself to be a better sleeper. First, create a bedroom you never want to leave. A room with a relaxed ambience, regularly washed sheets, darkness when the lights go out and, where possible, zero noise pollution.
"You spend around one-third of your life in your bed so invest in a mattress and pillows that will help you sleep comfortably and undisturbed through the night, such as the proven material memory foam. Exercise, eat healthily, and drink plenty of fluids — and do it to a routine. Learn to wind down before you go to sleep, keep your stresses outside your bedroom door, and retire your digital devices an hour earlier."
Tracie Ellis is creative director of Melbourne linen brand Aura Home. She says: "A great mattress and good quality natural fibre sheets and bedding are worth every dollar. Create a relaxing sanctuary that allows you to slip into a peaceful slumber with a beautiful natural fibre quilt and pillows, and of course only natural fibres for your bed linen. Your bed linen is right next to your skin so always choose pure cotton and/or linen which will breathe and enable you to have a great night's sleep, also wonderful in keeping you cool in summer and warm in winter.
"Choose bed linen in colours that you love so that you'll feel relaxed when enter your bedroom. Extra luxuries such as big fluffy European pillows and layers of throws on the end of your bed are great for extra warmth and comfort."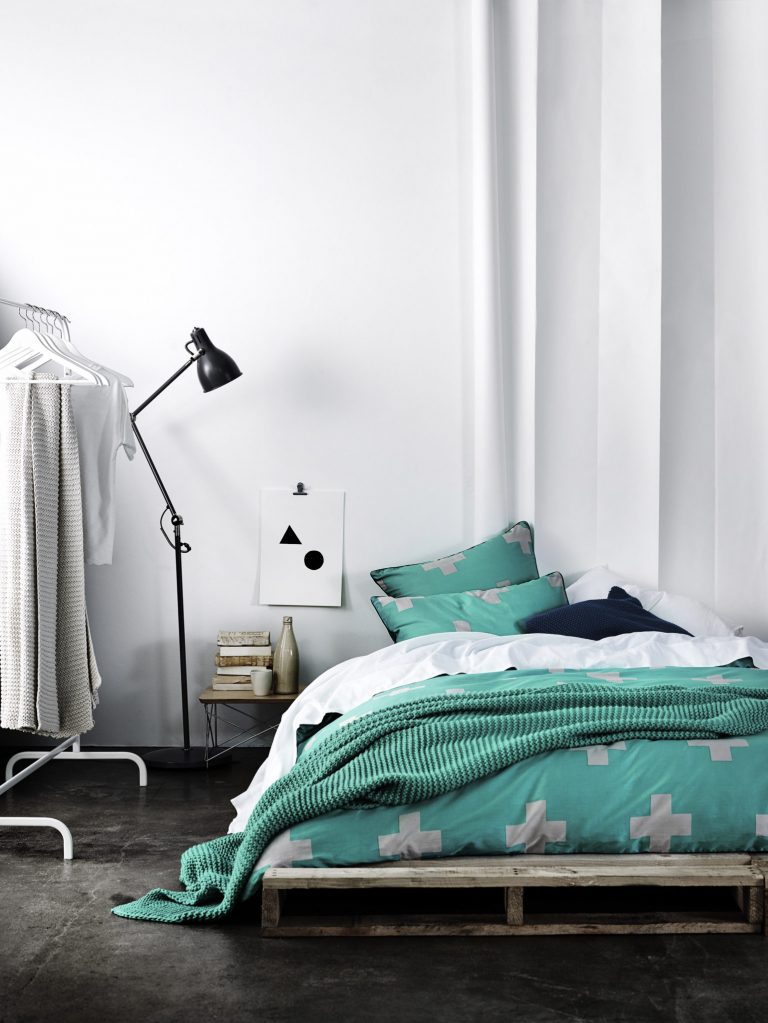 Sometimes, it's altogether more simple too: "I love an open window for fresh air, a great book and my phone on silent," Tracie adds.
Interior stylist Naomi Findlay of Silk Home Staging & Styling says: "A visually cluttered space can impact on your ability to focus and relax. Minimising the amount of clutter will give you the best chance to relax and rest. It is well known that colours can have a physiological effect on us; colours can help us focus, increase our heart rate or even have a soothing effect. It goes without saying that it is best to avoid colours that increase your heart rate and alertness when decorating your bedroom, such as fiery red, zesty orange and yellow. Consider a muted or softer palette."
She adds: "To help you slip into sleep or a relaxing state quicker, choose softer lighting over harsh bright lights. Consider having overhead lighting on dimmers and use side lamps beside the bed. Your bedroom should be all about you and your partner (if applicable), so spend some time thinking about the places that you feel most relaxed and calm. Is this in a holiday home, hotel or somewhere else? Once you have worked this out, spend some time recreating elements of this place to help transport you there whenever you enter the room."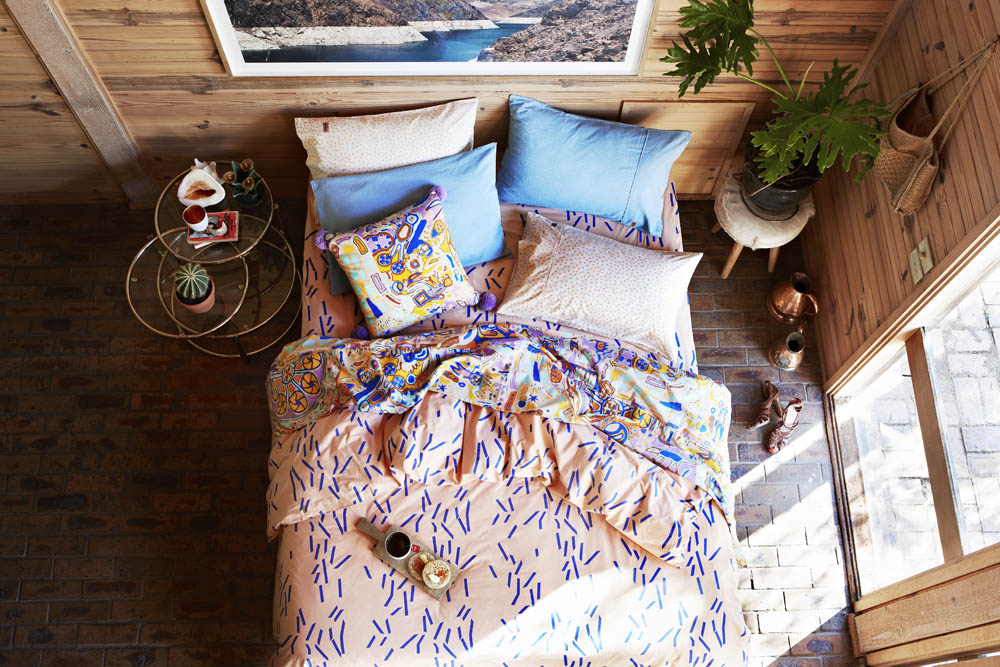 Hayley Pannekoecke of Australian bed linen company Kip & Co, adds: "The first thing required for a great night's sleep is a fluffy pillow and an amazing comfy mattress. Linen-wise, nothing beats beautiful soft cotton sheets and pillowcases.
"Having a hot shower before bed is great for getting you in a snoozy state of mind. It's important to have good air flow in the bedroom and to be warm, but not too warm. Overheating is terrible for sleeping conditions. Lastly, try and eat dinner a couple of hours before bed so you're not too full. If you follow these guidelines you're bound to be drifting off in no time at all! Sweet dreams!"
About Ergoflex
The Ergoflex memory foam mattress is a temperature sensitive, pressure-relieving mattress that moulds itself to the contours of your body. The Ergoflex memory foam mattress gives your body optimum support and comfort meaning a restful and more comfortable sleep. Available online across Australia at www.ergoflex.com.au
WIN A MATTRESS
For your chance of winning an Ergoflex mattress in your choice of size tell us, in less than 200 words, why you crave a good night's sleep. Complete the form below by 11pm on Sunday 16 March 2014
Good luck!