Their motto is 'Love what you own' and for Dylan Lynch and Joe Gibson of US-based Revolution Design House, nothing could be truer. They aim to create products that counteract today's throwaway consumerism and all their products are made with substance and longevity in mind.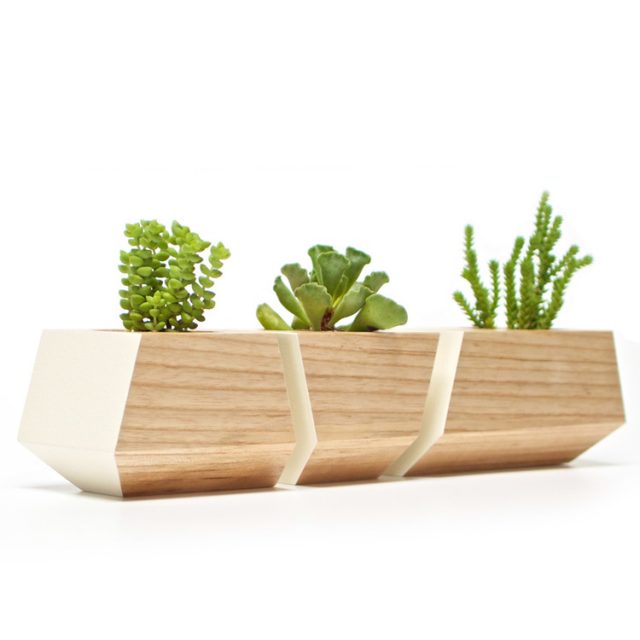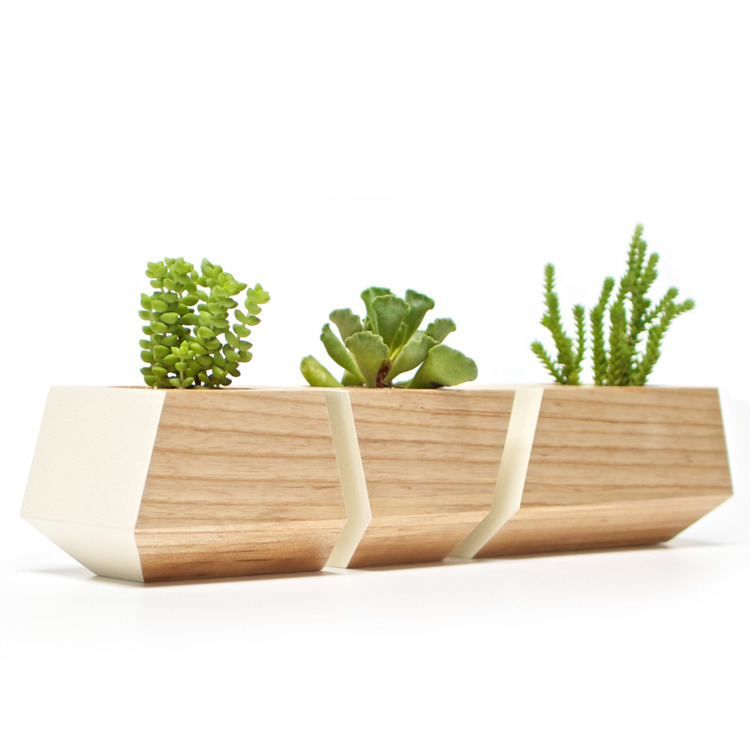 They have a range of wooden homewares on offer but their Boxcar succulent planters are getting the most attention. Designed by Joe, he developed them after using leftover lumber and chopping and removing material until he was happy with the finished product. Modern and minimalistic in aesthetic, they are beautiful enough to become the centrepiece of your coffee table or fit conveniently on your windowsill or mantel.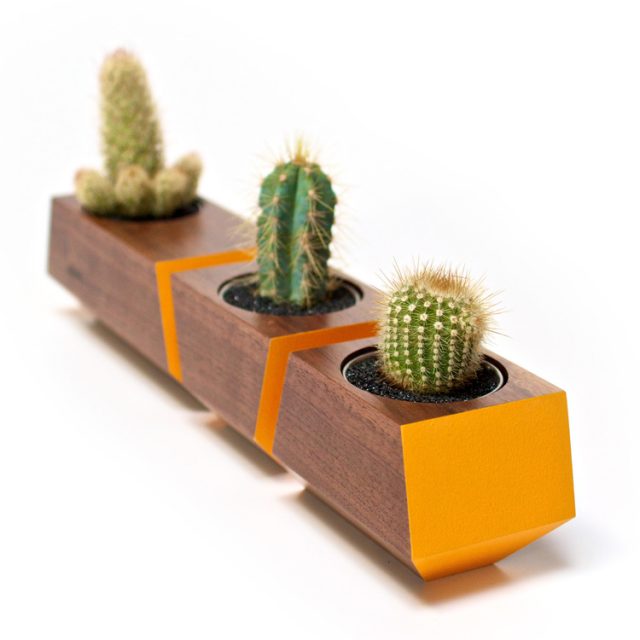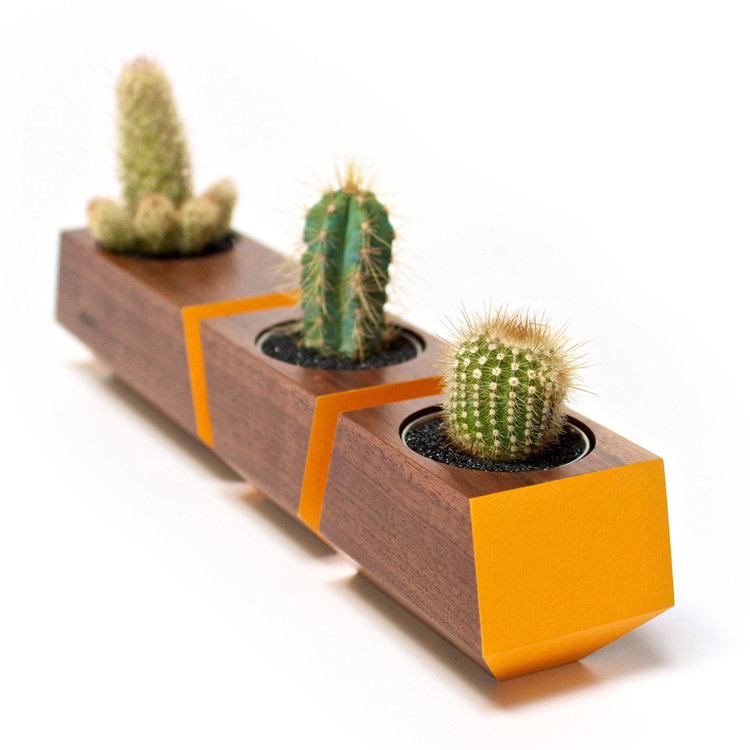 Cut from one block of solid wood, when positioned in order (how they arrive in the box) the wood grain will line up and match seamlessly through all three pieces. The Boxcar is available in either Ash or Walnut and a range of colours including purple, white, orange, black and blue.
With a third of their online sales from Australia, something is obviously resonating with our local consumer! The Boxcar retails for $62 plus $18 for shipping from America. Includes stainless steel inserts to plant within.