As creatures of comfort, our demand for air conditioning has grown and is now valued as a necessary inclusion, rather than a luxury. This demand has driven design changes, so that it's now possible to be completely comfortable indoors all year round – and in many cases not even notice the air grilles or a neat, compact unit mounted on the wall. Combined with advanced features and sleek, slimline designs, air conditioning has become more stylish and cost-effective to run than ever before!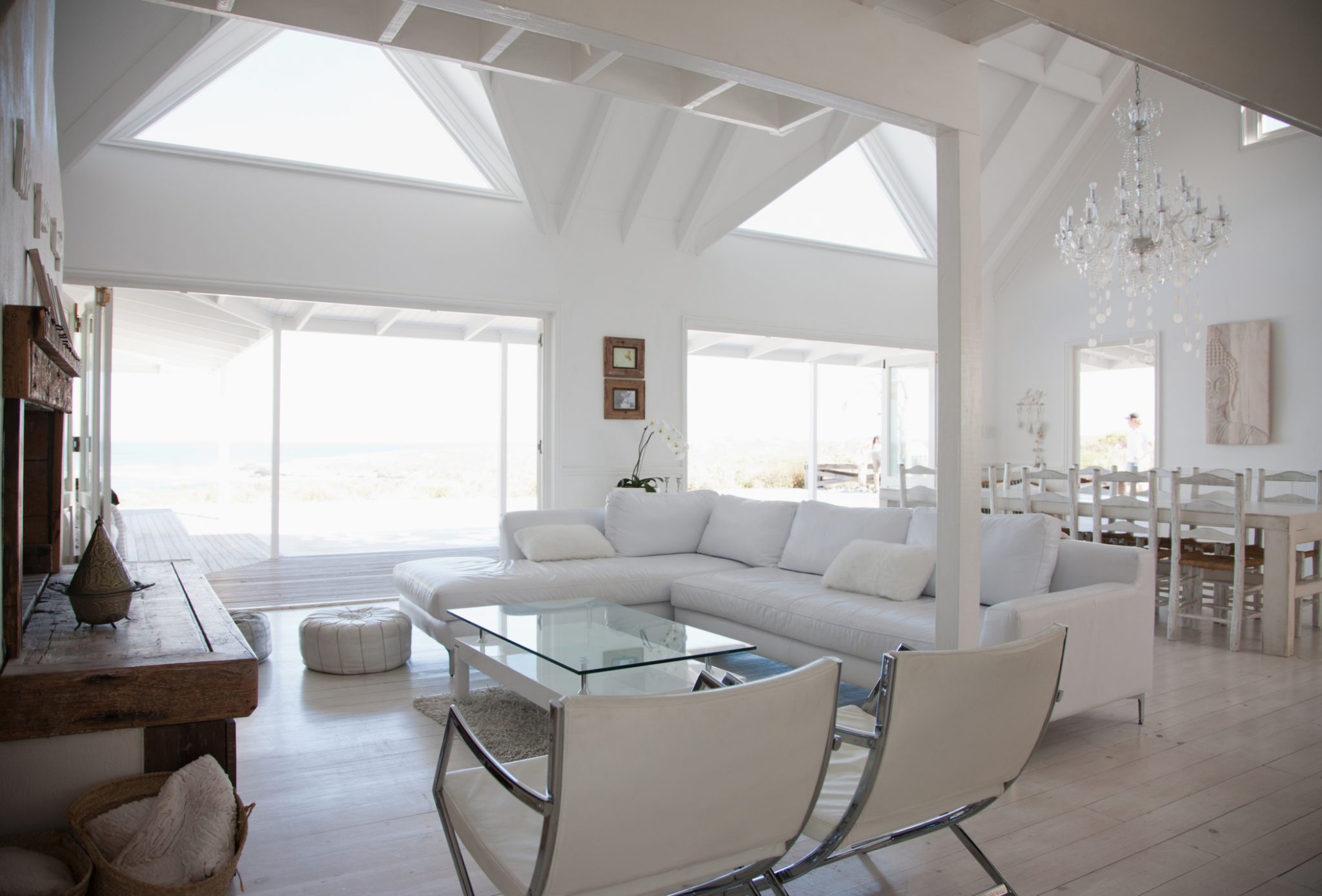 But with a variety of air conditioning systems on offer, on a hot day it can be all too tempting to rush out to the nearest shopping centre to buy any type! However, it is best to speak with a licenced air conditioning specialist first for their advice on what system will best suit the needs of your home.
In terms of air conditioning systems there is reverse cycle air conditioning, which provides relief from the heat during summer whilst keeping the home warm and cosy during the cooler months. There are also ducted air conditioning systems, which are an ideal whole-home solution for design-conscious homeowners, having ventilation grilles fixed inconspicuously within ceilings or floors. They also offer more comfort and flexibility, allowing users greater temperature control over different zones. Finally, for apartment dwellers, a wall mounted system is a viable solution. Fixed high on a wall, these are unobtrusive and great for smaller spaces, such as a bedroom or living room.
But if you're still a little unsure on what system would best suit your home, Fujitsu General have developed a checklist to help homeowners determine the most suitable air conditioning system for their home, as well as general tips to maintain it.
Pre-purchase considerations
Only licenced contractors can install air conditioning. An experienced technician should be able to offer advice on which brands have a reliable track record, comprehensive warranties and strong customer support. This also adds peace of mind and flexibility when it comes to scheduling ongoing maintenance.
Know the space – a system that's too big or too small will be costly and inefficient.
Online tools such as Fujitsu's Economatch calculator can help homeowners easily find the right air conditioning system for their home. Simply enter basic details – such as room measurements, insulation and the direction windows face – to find the best match.
An air conditioning system can be a long-term solution, if adequately cared for. As such, it's important not to rush into selecting an air conditioner on a whim. Do due diligence and make sure the solution chosen is right for the job.
It's a huge advantage to select a system that operates with minimal noise, as this lessens the likelihood of upsetting neighbours with unwelcome disruptions. It's a good idea to check with the local council to ensure the air conditioner complies with the council's noise regulations.
Prevent cool air from escaping by installing or replacing insulation batts, as well as sealing draughts under doors with weather strips and filling in cracks along windows using sealants.
Smart tips for an efficient system
Use timers: program the system to turn on at a low-speed before waking and before returning home from work or school. This avoids operation at full power during peak times. Program the system to shut down just before leaving the house or going to sleep.
Manage temperature control: the ideal temperature range in summer is 21°C to 23°C. One degree of extra heat increases energy consumption by up to 10 per cent.
Only cool the rooms being used: keep doors and windows closed and for homes with ducted air conditioning, use zone control features to close vents.
Embrace sensor controls: this functionality can positively reduce energy consumption by switching to energy-saving mode when no activity is detected in the room.
Clean or change the air filter and grills: these cavities accumulate dust and debris throughout the year.
Like a car, air conditioning operates more efficiently when properly maintained. Book a check-up with a licensed technician every two years to ensure your air conditioner stays healthy over 10 to 15 years.
– Fujitsu General is Australia's leading supplier of air conditioning products, stocking a wide range of reverse cycle air conditioners to meet the specific needs of every Australian home.