Erika Rax!
It's always tough, but this month's judge, Kate Reeves Robertson from The Story of Us, chose @erikarax as our sixth 7 Vignettes champion.
"It was a gorgeous week of sublime hues, fab framing and organised chaos, but it was the elegantly restrained frames by Erika that caught my eye and inspired my imagination every day," said Kate. "Clean, refined and simply beautiful."
I loved the simplicity of Erika's pictures too, and discovering her lovely blog was an added bonus.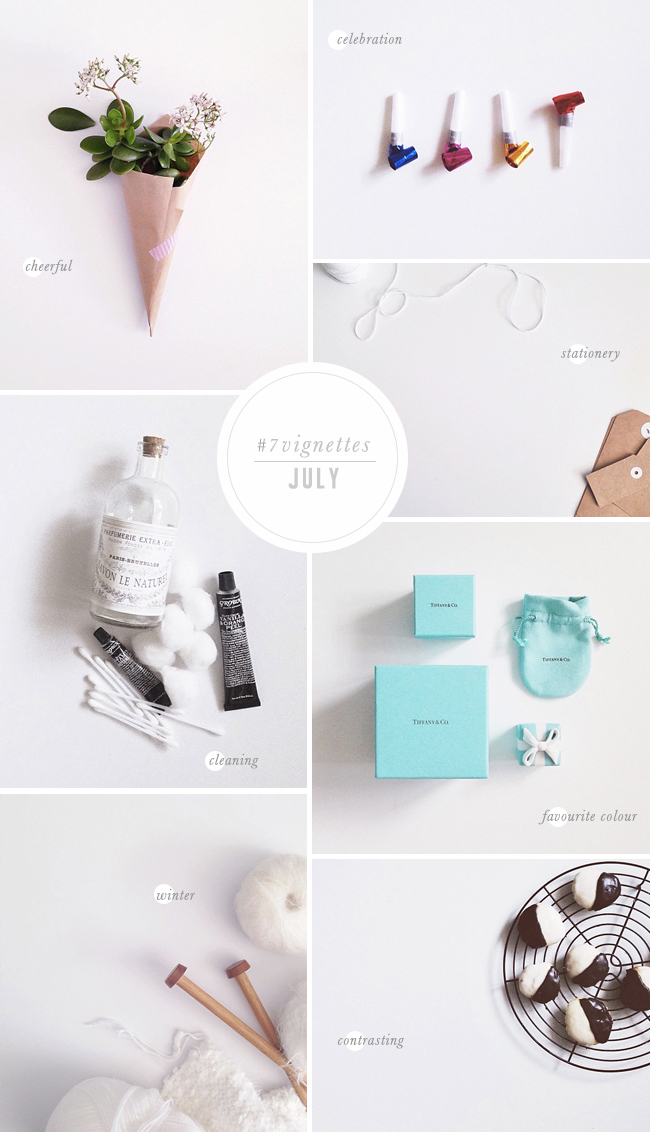 Congratulations, Erika! You get to work with Kate to create your own custom stationery set. I have to admit, I'm jealous!
You all did brilliantly, as always! I threw you a few curve balls, like cleaning, but you embraced them! See you all next month, vignetters, starting on 1 August! There's another fab prize up for grabs.
So, who is up for a 7 Vignettes instameet?
Jen x