Like many parents, Ephie Bokas couldn't help but notice the blatant lack of gratitude in her house. Growing increasingly frustrated by the conversations centred on "What more?" or "What else?" and the petty arguments over TV shows and the size of dessert portions (with no acknowledgement of the fact that there was a television or a dessert to begin with!), Ephie decided to do something about it.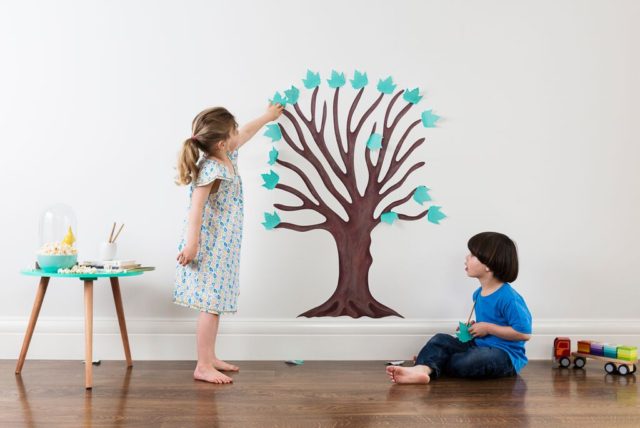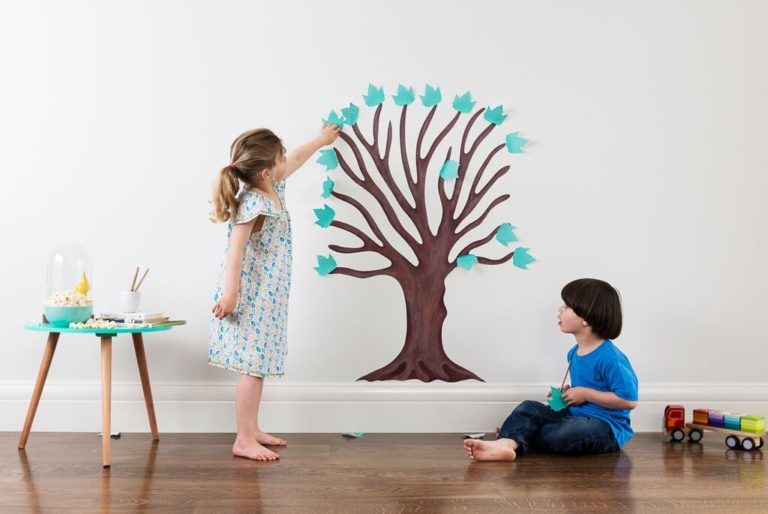 Researching the science of gratitude, she implemented a gratitude practice in her own home. Starting as a rather dubious craft project it eventuated as the Tree of Gratitude: part artwork, part project and part mechanism for well-being. "The tree itself is based on an original artwork illustrated by Melbourne artist Ingrid Wilson and has been transposed onto adhesive fabric that can be easily applied to any smooth wall. It comes with pencils, sticky leaves and a booklet containing 300 prompts to encourage and facilitate a daily gratitude practice."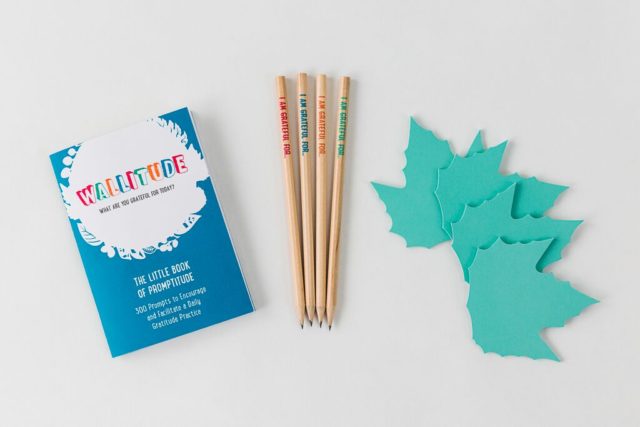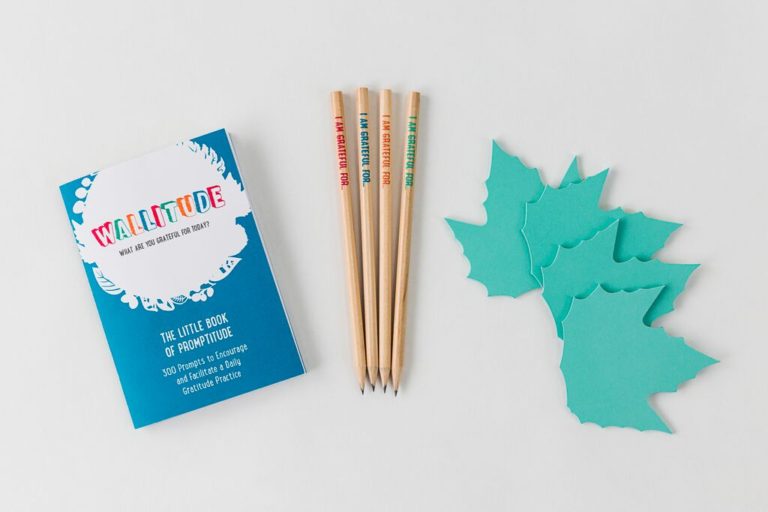 The first product under her label Wallitude, the Tree of Gratitude helps its user complete a 21-day gratitude practice. "There is some evidence to suggest that it takes 21 days to form a habit and having researched extensively the many benefits of gratitude, I think it's a habit worth cultivating. The idea is that on opening your Tree of Gratitude kit, each participant receives their own bale of 25 leaves (we've allowed a few extra leaves in each) and each day, for 21 days, you write or draw three things that you were grateful for that day. At the conclusion of the 21 days, you may just develop a habit of looking for the good in each day and will enjoy the many health benefits that come from doing so."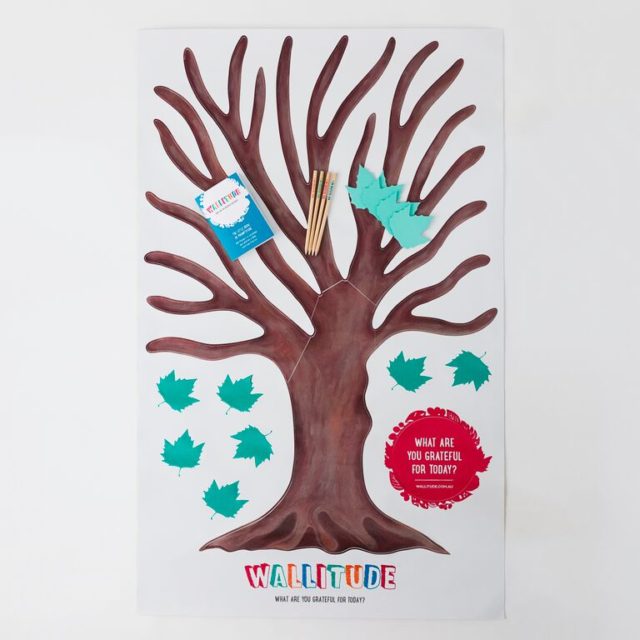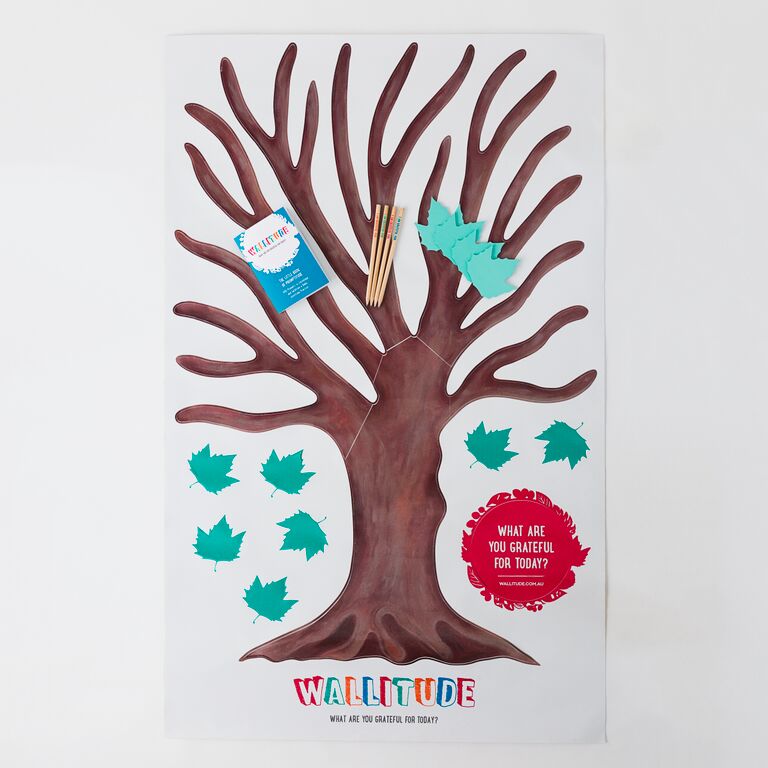 Perfect for children and adults alike (it's been used in homes, schools and workplaces) Ephie's family have already proved its success. "I admit that at first my sons resisted the idea, but by day three my six year-old was reminding me to complete it and by day seven I overheard him tell my three year-old to 'Just be grateful,' and he meant it! Within weeks I noticed a fundamental shift in attitudes, in their levels of awareness and in their willingness to convey their own gratitude often without any prompting. It was an extraordinary thing to experience!"
Easy, fun, functional and beautiful, the Tree of Gratitude retails for $89. Shop online.
In support of Mental Health Week this week, we are offering one lucky reader a Tree of Gratitude. To enter, complete the form below by 5pm Sydney time on Monday 12 October 2015.