I often hear lots of understandable reasons why people don't use architects – often generated by very bad experiences their friends or family have had.
It is never my intention to push you to use an architect. Only you can decide who the best person is (if it's anyone at all) to help you with the design of your home build or renovation. My mission is always to inform you, so you can feel confident and empowered in every choice you make as you create or transform your home.
So here are the top reasons I know of, and some info on what to consider if this is the reason you're not using an architect.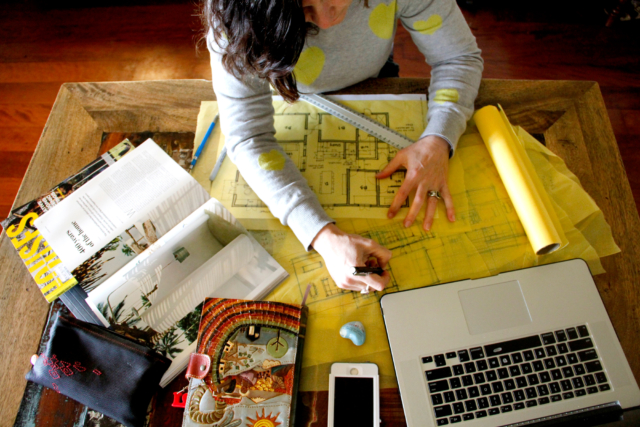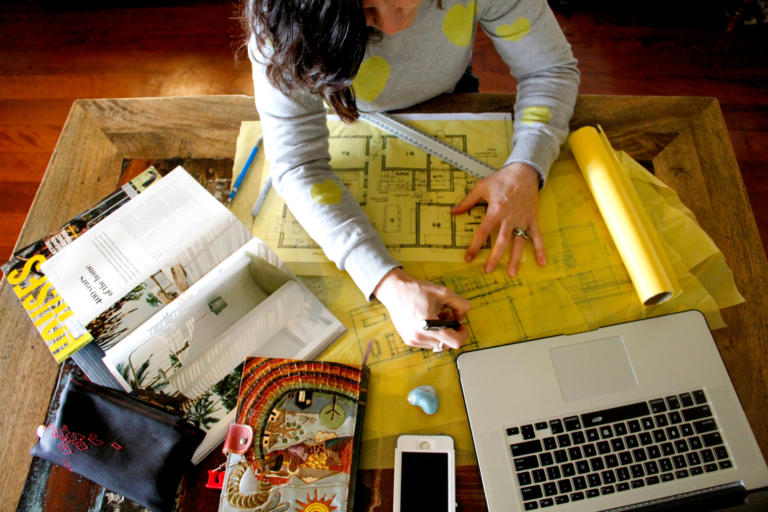 1. They're too expensive
Architects generally charge 10-to-15% of the construction cost of a project, based on how complex or large it is. Generally, the higher the construction cost, the lower the percentage. Their fees will also be linked to the construction cost – so if your building budget goes up, so do their fees.
It may seem too costly to hand over that much of your budget to an architect, because you'll have to go without in other areas of your build or reno. However, that 10-to-15% is what it will cost to have an architect partner you for the entire project – right through to completion. Perhaps you don't need that level of assistance from an architect? Perhaps you want help with your design only, and can then find less expensive assistance or manage the rest yourself? You don't have to use an architect the whole way through, and can still get a far-improved outcome overall for their input at the right time (especially in the design).
If you're planning a small project, getting started with the right strategy and design ideas can save you a fortune in the long-term. Most architects will charge $150-to-400/hour for a consultation. There's very few projects I know of that wouldn't benefit from an hour of expert assistance at the beginning, and even part way through the project.
Don't forget that using a professional to guide and assist you can actually save you cash. In better strategies design-wise, eliminating mistakes, accessing discounted items and exposure to far more of the industry than you can access alone. Find a professional who has demonstrated experience in adding value in this way.
2. They will design me something that's over my budget
This one is unfortunately supported by the experiences of many homeowners and it's not just limited to working with architects.
So often, I see projects commence where the homeowner has outlined a firm budget, and then followed a design process with their chosen professional. They get to the end, they're in love with the result, and they get it costed by a builder. And it's 1.5 times, or double, or triple their budget. Totally frustrated, they throw in the towel, or start again, or massively scale back their plans. And everything feels like a compromise from that point.
As I said, this experience isn't limited to working architects, and even if you don't use an architect, it won't make you immune to it for your project.
How do you keep your project on budget?
Research your chosen professional well, so you find someone who has a track record for working to budgets
Be clear about what it is, and don't play tricks with your designer to 'keep them honest'. It's not conducive to building a trusting partnership overall.
Keep a contingency for potential overruns on site
Listen to your chosen professional every time they say "that will cost more money" or "that's not in budget"
Get your project costed early in the design process (as in, don't wait until you have all your approvals to get a quote on its cost to build) so you can amend on the way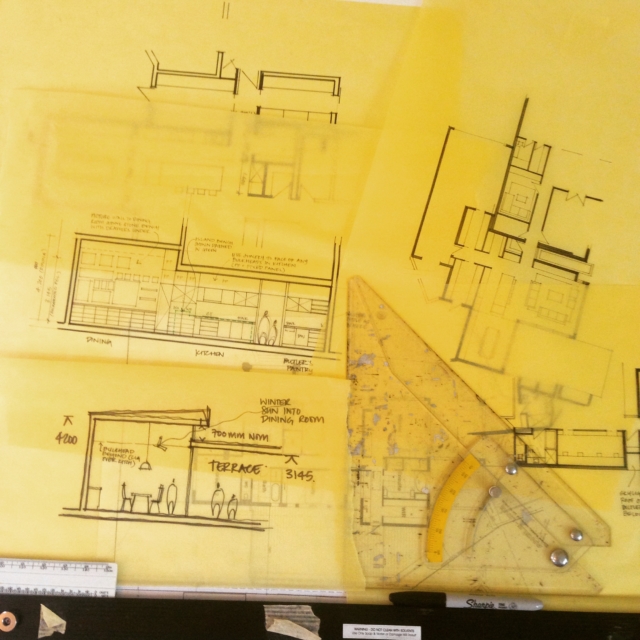 3. They won't listen/will only design what they want
There are some incredibly egotistical and arrogant architects out there, who won't listen to you. There's builders, and building designers and draftspeople who are like this too.
And there are architects, and other professionals who are awesome at interpreting a client's brief and designing an outcome for them that is not what they asked for, but totally exceeds their expectations for their home.
What's key is that you find the right professional for you and that you then:
create a brief that shows what you're seeking to achieve, and is clear about needs, wants, budget and timing
trust that your professional can use their expertise to expand your vision
have honest conversations about when you feel you're being railroaded or not listened to
4. I or my uncle/friend/brother/builder has an interest in design
Australia is very unusual globally in that you don't need an architect to design or draw up your home. In most places in Australia, you can design it, and get it drawn up however you choose. No one will stop you.
However, if you were investing $50,000 (or more) in the stock market, would you rely solely on the experience of a non-qualified, untrained friend or family member? I think if they had demonstrated and repeated performance in investment, then perhaps you might.
Could the same be said if you were investing $200,000? Or $500,000?
Think about what you're about to spend on your reno or build as an investment in the home you're about to create – and the quality of life it will help you lead. What type of advice (and from whom) will help you be confident you're making the best decisions for that investment?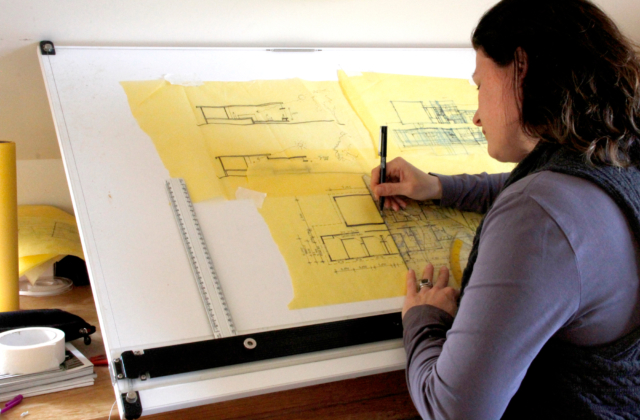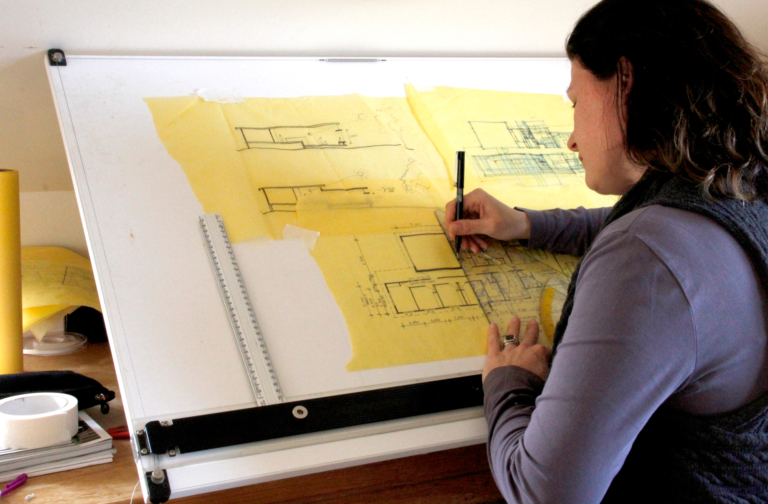 5. An architect will just want to use me, and my project, to win awards
The challenge we have is that architects continue to be judged purely on the homes they produce. If you're looking for an architect – or any other designer for that fact – you'll look through photos of the homes they've helped create.
Winning awards is something many architects, and other professionals, seek to do because it helps them build their profile, and their reputation … which in turn helps them get clients. It gets their work 'out there'.
Let's look at the stats though …
There are over 11,000 registered architects in Australia (and to legally call yourself an architect, you have to be registered with the Board of Architects).
The main industry awards for architecture are run by the Australian Institute of Architects. Only a small handful of homes receive awards each year, with each state probably only entering 40 or 50 homes at most.
Architect designed homes count for 3% of the 150,000 + homes built every year. That's 4,500 new homes. We're not talking renovations here either.
So there's a lot of architects, and a lot of homes, that are not winning awards … and still creating great homes. And some that will be creating so-so homes too.
If you choose an architect, or professional, because of their awards, and don't check with their previous clients to see how the experience was for them, you may not be doing your homework thoroughly.
Test and check any professional you're thinking of working with to make sure they're a good fit for you and your project – and that they're on the same page as you for what you're seeking to achieve.
6. I don't want anything complicated
Think of some of the best designed objects you know. The iPod, the post-it note, the safety-pin. Each would have started with a fairly uncomplicated requirement or desire. Portable music that fits in your pocket. A bookmark or note that doesn't stick permanently to things. A pin that doesn't pin you.
But the design of them, the work that's gone into creating them to be as great as they are – that's great design. They're simple. Useful. Functional. Fit-for-purpose. Beautiful. Make your life better. Easier. More convenient.
Even though what you want may not be complicated, I'd venture to say you want it to make your life better. To make the most of your budget and maximise every opportunity to improve your home and your life.
Getting the design right makes this happen. So, regardless of how uncomplicated you think your needs may be, getting a design expert to help you get it right will mean that what you create doesn't complicate your life overall.
So who will you choose?
There are lots of different professionals that can help you with your project – be it a new home, a significant renovation, a smaller project, or some internal rejigging and fitout.
Sometime an architect is not the best choice for your project. I have often said to clients, "You don't need me, use a (insert other professional here). They're a better choice for your needs." Being informed about what each professional can offer is the best way to make an educated decision for your home.
If it seems unaffordable to get your preferred designer for your project the whole way through – see if you can pay for an hour or two of their time to get their expertise injected into your project. This will improve it overall, especially if done at the start.
Finally find a professional you can trust, has the right type of expertise for your project, and who has demonstrated experience in getting great results. Weigh up your investment with the level of advice you know will help you be confident and clear you're getting it right.
–Amelia Lee is the architect behind Undercover Architect, an online resource to guide you in creating the perfect home for you. Undercover Architect provides the information, tools, products and services to demystify your journey and guide your way.