Christmas is all about gathering together for a feast with your favourite people. Sydney furniture makers Mark Tuckey asked seven of their favourite creatives to create a Christmas table (Some are glitzy, some are glam, some are just plain dotty) and we're sharing one with you each day this week.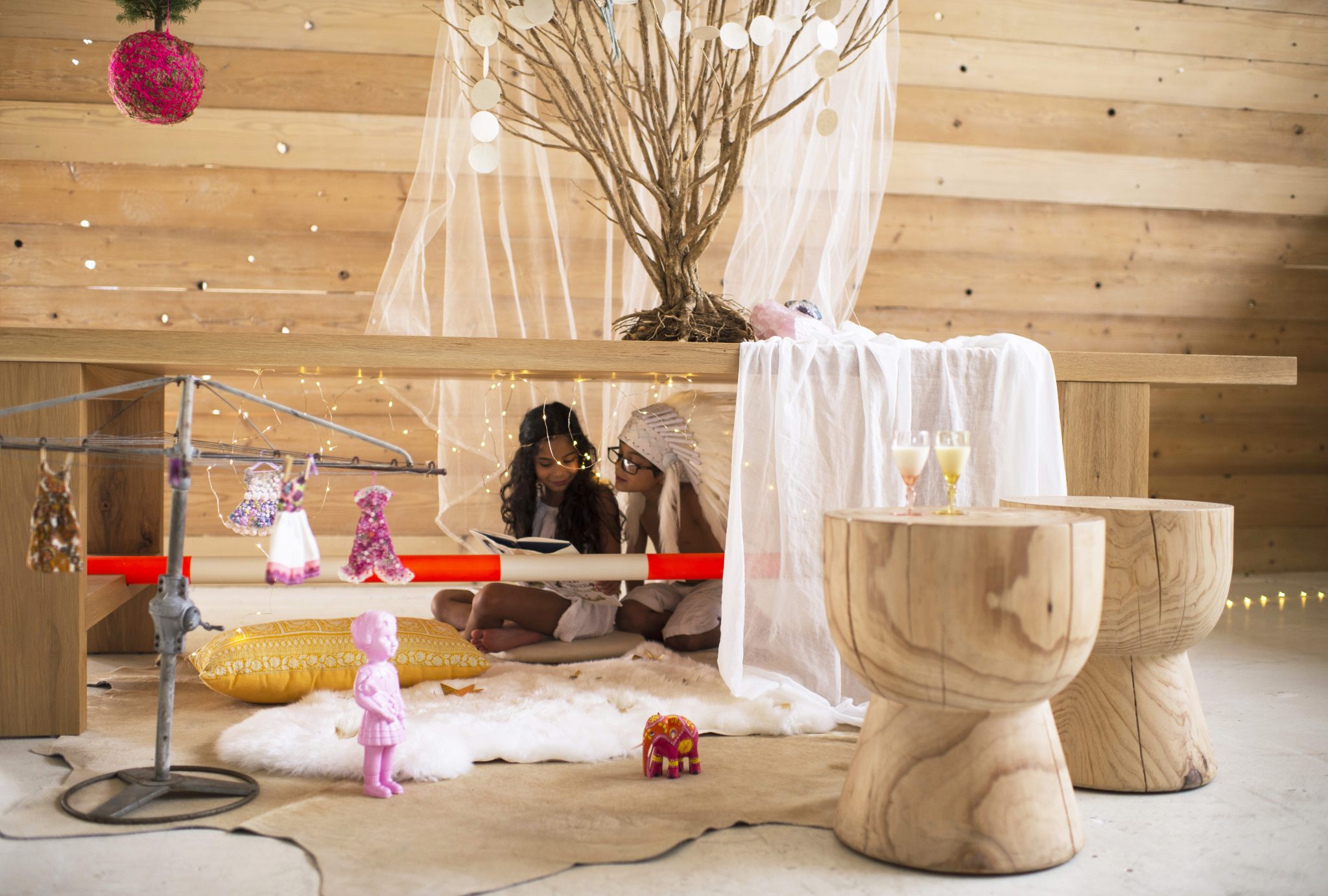 Nadine Bush is Group Creative Director at Jamie Durie. She used the Cavaletti dining table. "As a child, I loved to play under my family's enormous dining table, turning it into a cubby by draping muslin mosquito netting over it (I grew up in Sri Lanka). My imagination would turn that cubby into anything my heart desired.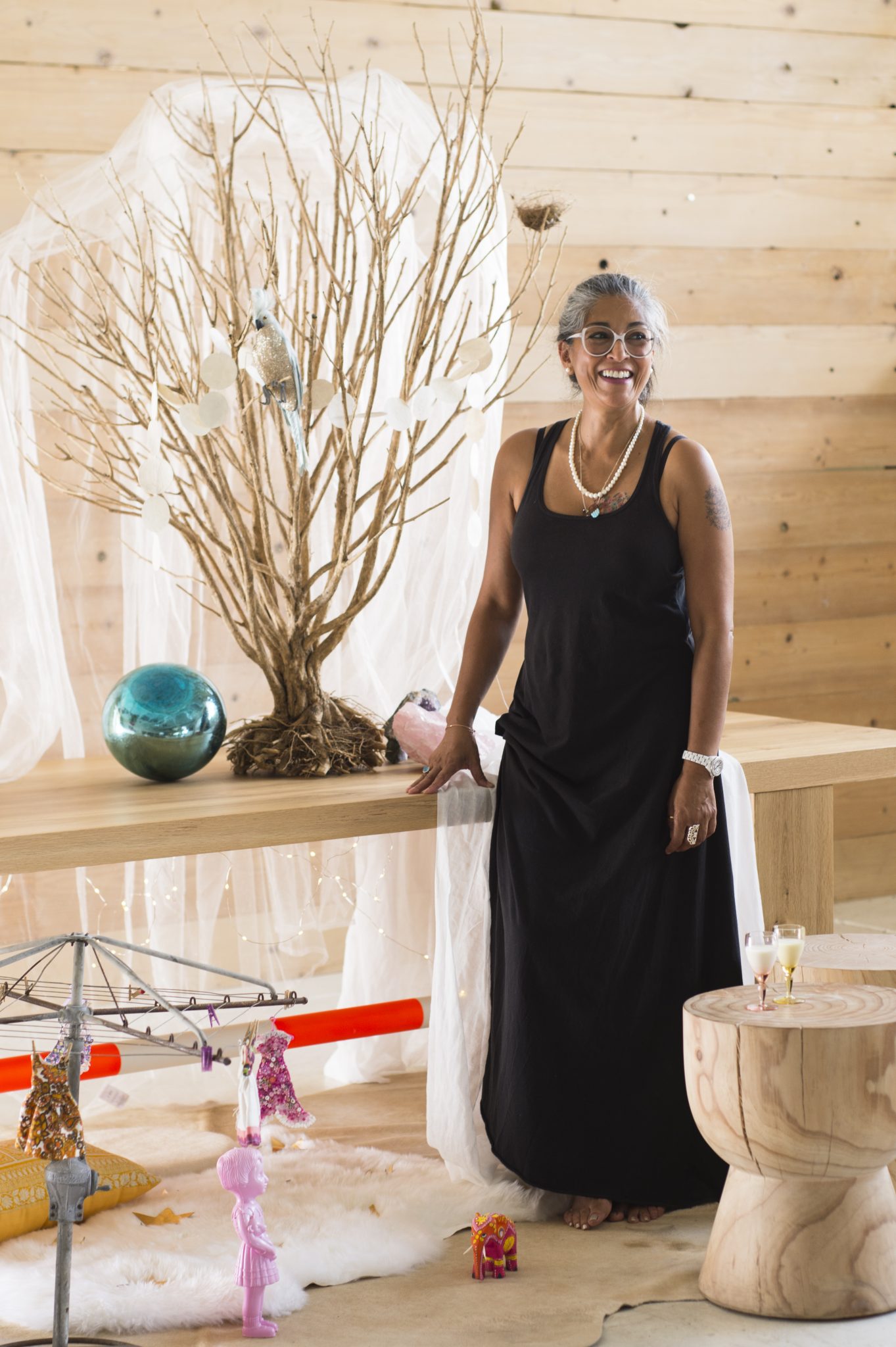 "This is what I wanted to capture with Mark Tuckey's Cavaletti table. Just as much action takes place under a dining table as above it, in reality, and more so during the magical time of Christmas! No matter what your style this Christmas, it will always look good on or under a Mark Tuckey table."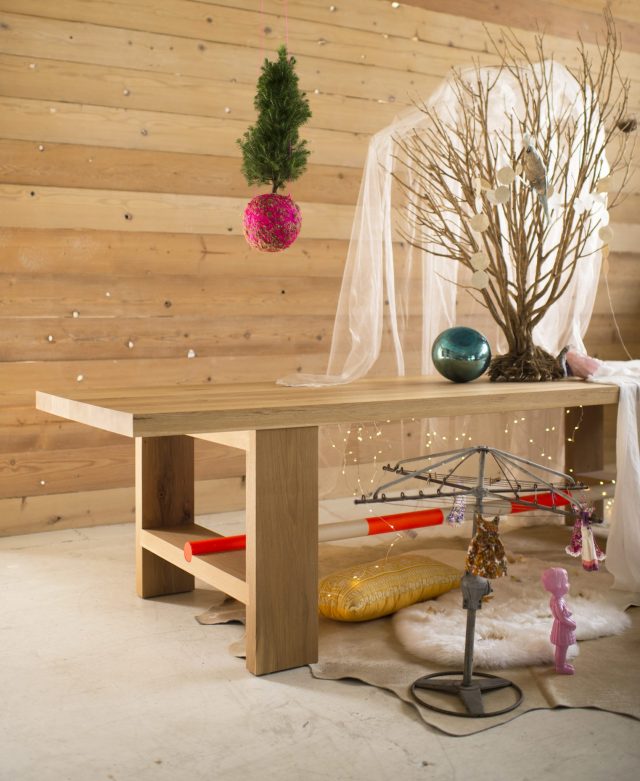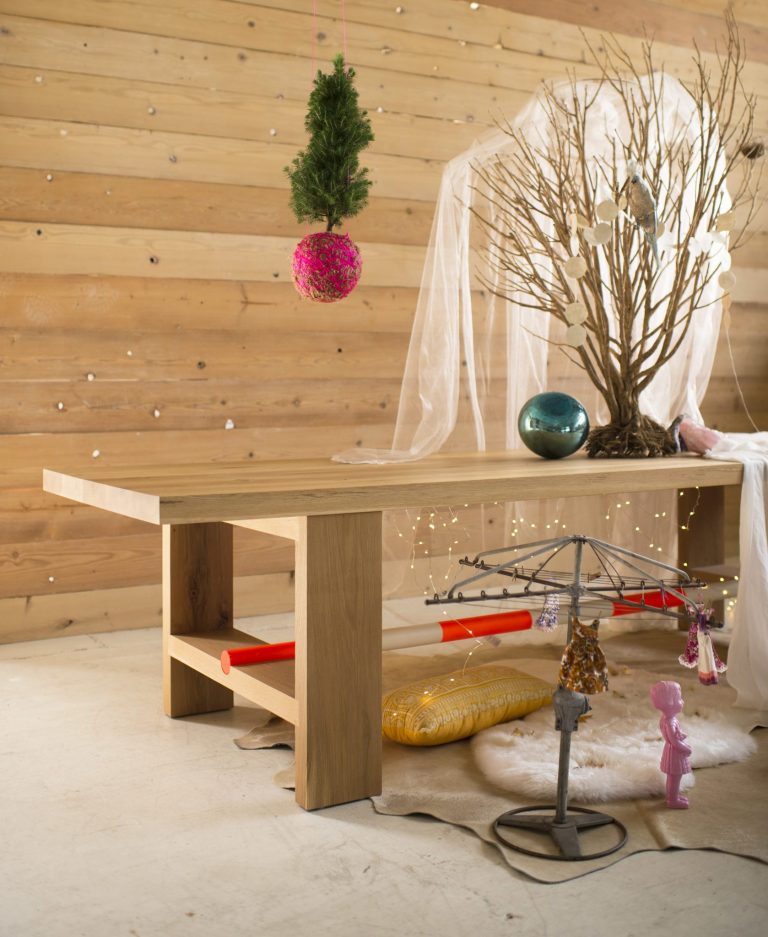 Mosquito net, blue parrot, paper garland and Tara and Luca's outfits, all from mamapapa, Avalon. Hanging Christmas tree from Mr. Moss. Other props Nadine's own.
THE TABLETOP PROJECT Nadine Bush from www.shayneallen.com on Vimeo.