Christmas is all about gathering together for a feast with your favourite people. Sydney furniture makers Mark Tuckey asked seven of their favourite creatives to create a Christmas table (Some are glitzy, some are glam, some are just plain dotty) and we're sharing one with you each day this week.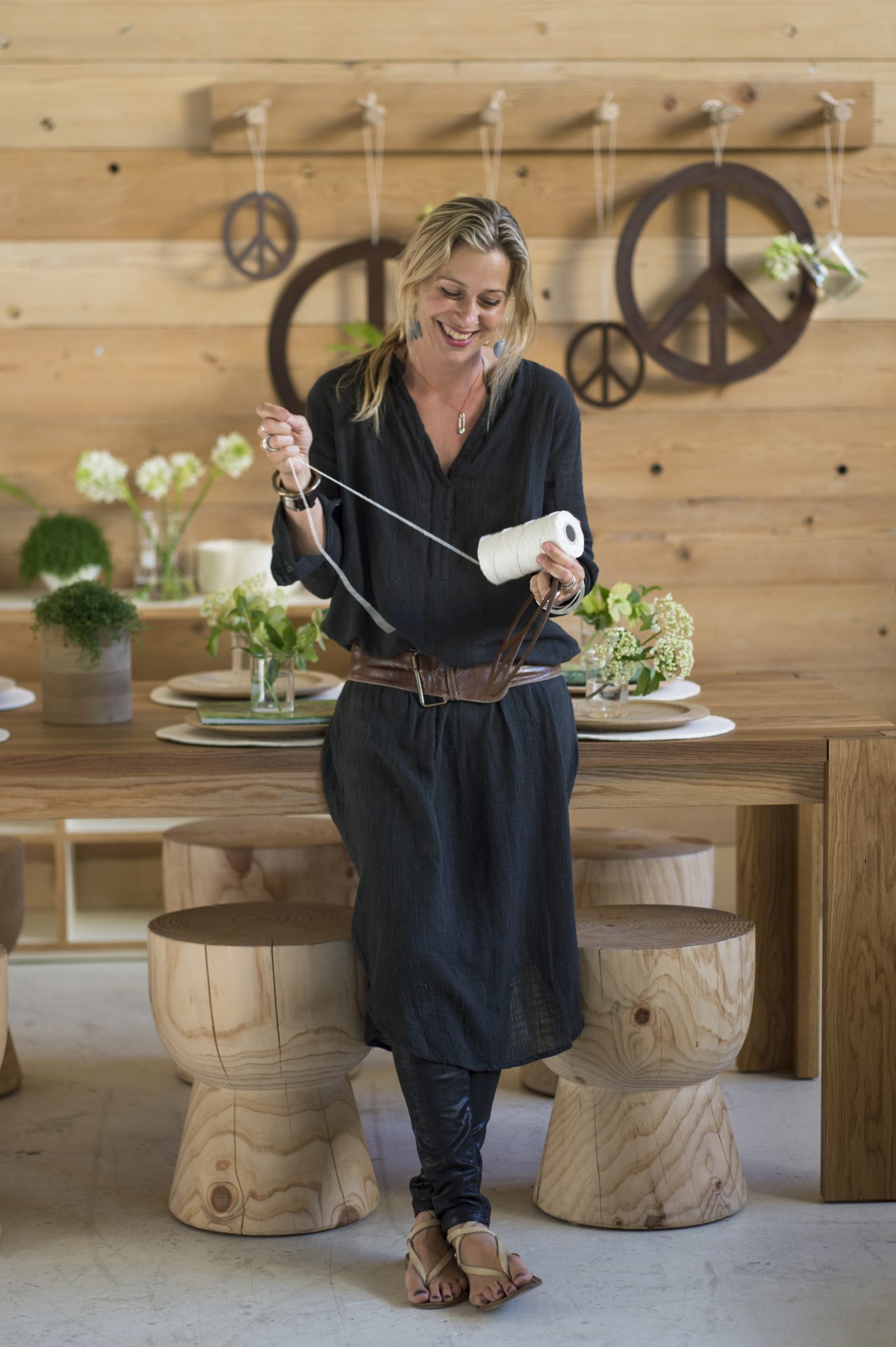 Louella Tuckey is co-owner and creative director of Mark Tuckey. She has used the Wrap Dining Table.
"We believe that Christmas is all about love," she says. "Well actually, we think life is all about love so Christmas is just a great excuse to shout it out. We love to keep it low-key and pared back, pretty much what we state in our furniture. No fuss, no frills but enough detail to show the love.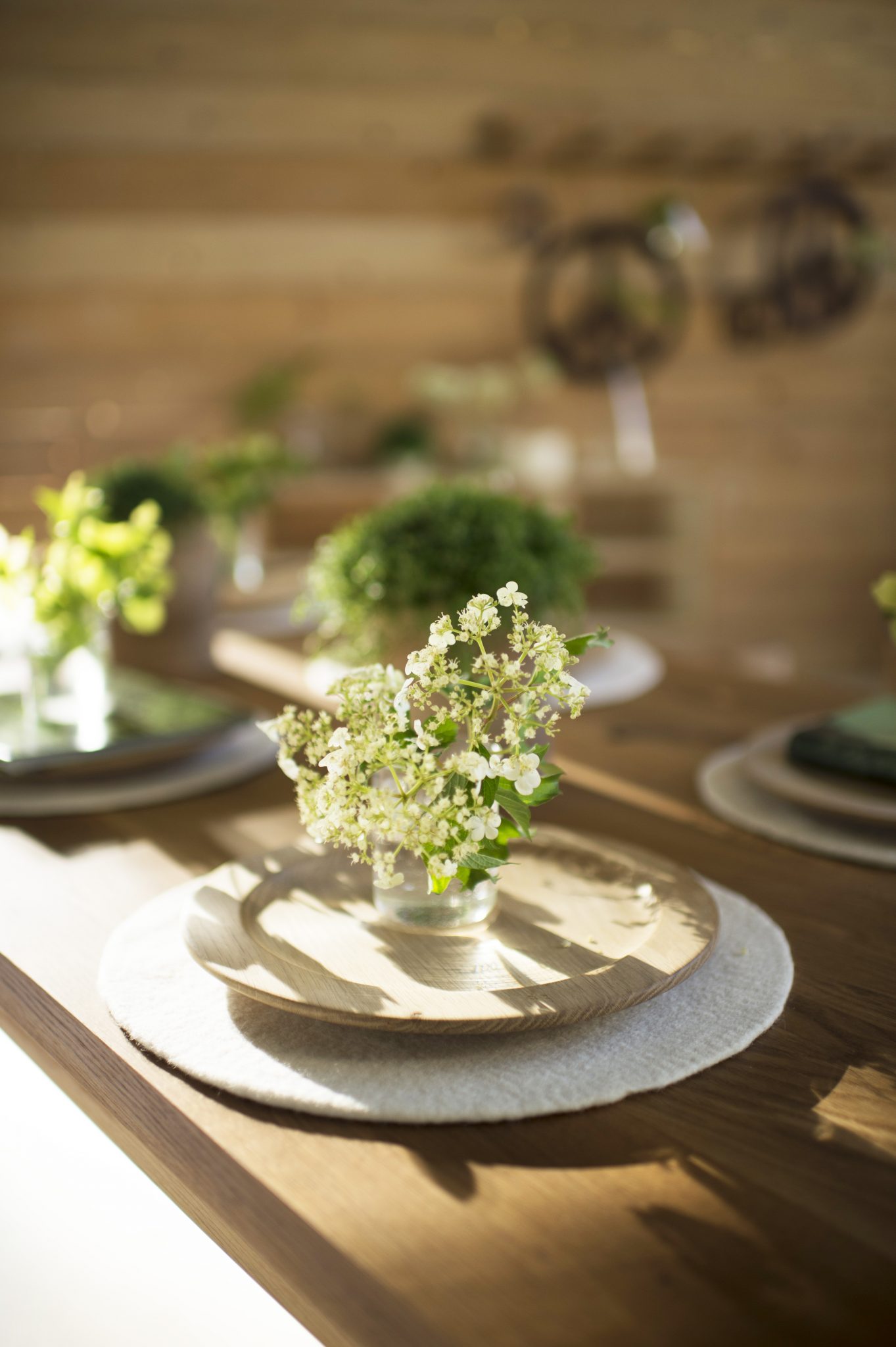 "I've put together a super simple table that says 'peace, love and a little bit of greenery'. I'm not good with tinsel, it makes me twitch, so I've opted for foliage instead. Delicate single flowers, green stems and leaves and a few nice woody bits.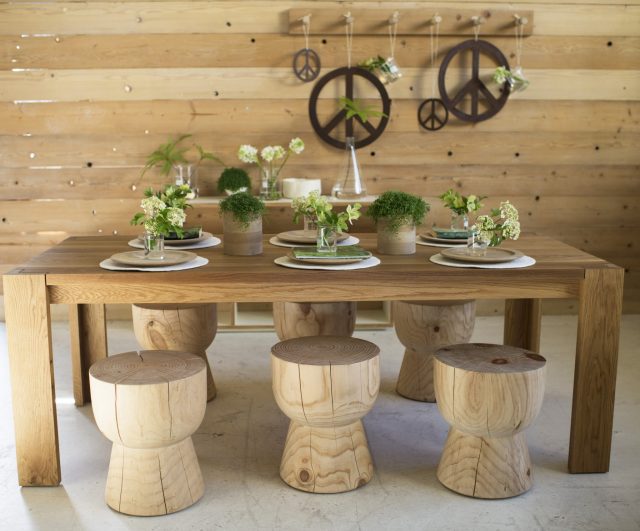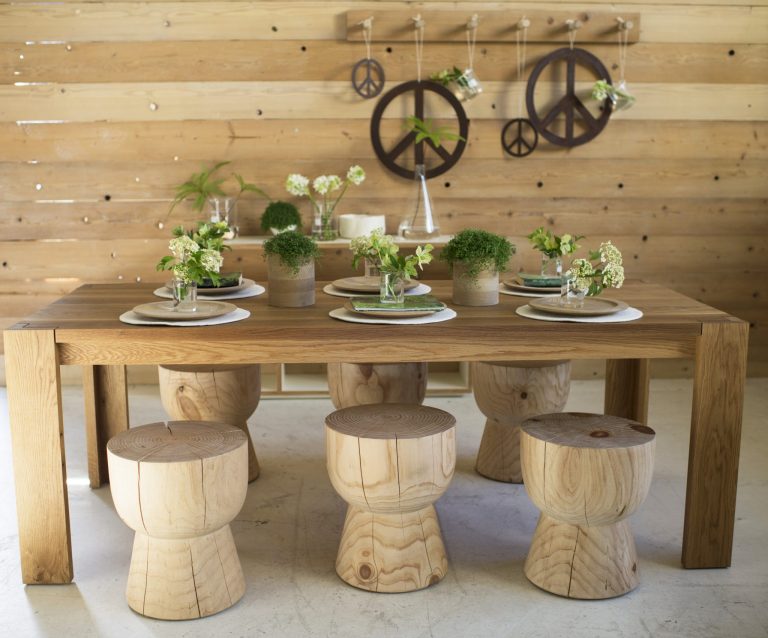 "Our daughters would love a bit of spangle so little white fairy lights on the twiggy silver birch tree pretty much do the trick. That's Christmas for us here at Mark Tuckey."
THE TABLE TOP PROJECT Louella Tuckey from www.shayneallen.com on Vimeo.