Sharon and Malcolm Auld may have bought land in their dream location – backing onto Manly Lagoon in Sydney's Northern Beaches – but every rose has its thorn and in the case of the Aulds, well they had a very prickly problem… their block was a prevailing flood zone! So, what to do? Call in the experts!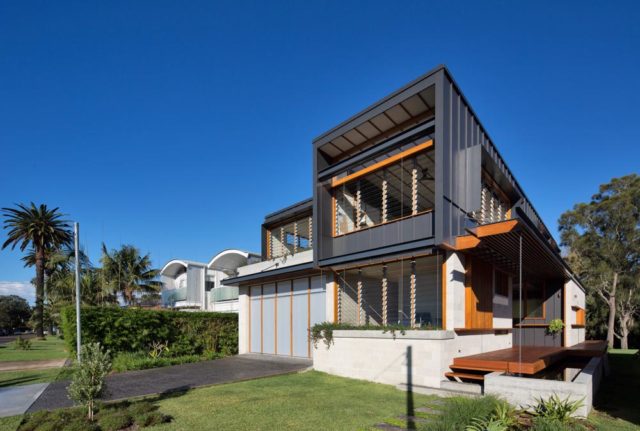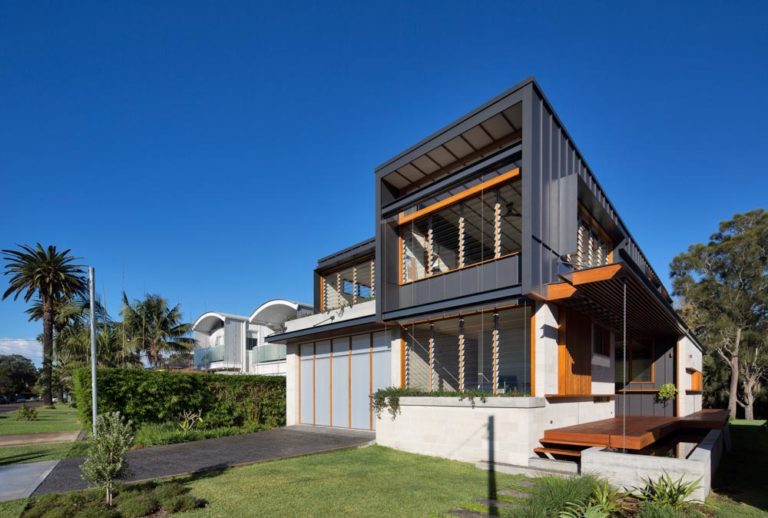 Enlisting the help of builders Lawson and Lovell and architect Matt Elkan, they started digging. Deep! "The foundation is on loose sand and required 70 screw piles to be driven approximately 17 meters underground to reach stable foundation," explains builder Phil Lovell. "It was much deeper than expected!" A tough job, but crisis averted.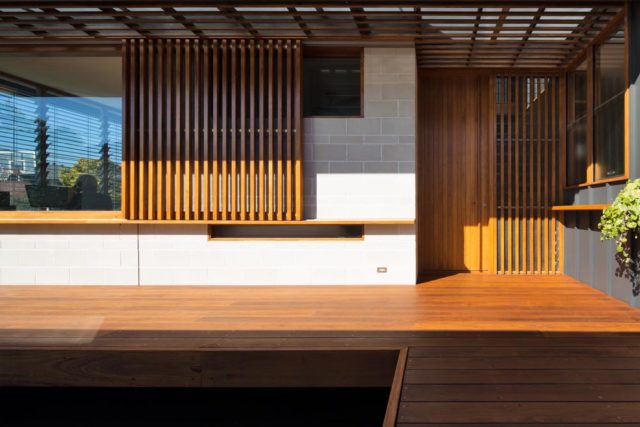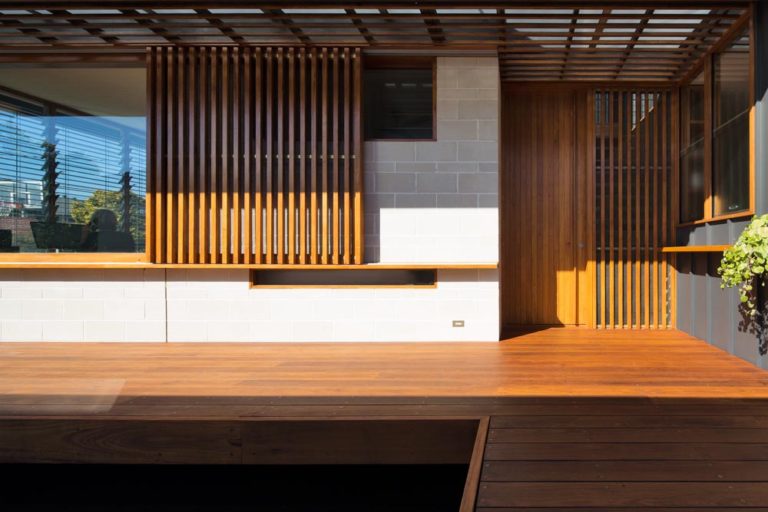 With a brief to design a contemporary, sustainable home featuring timber and glass, it was important the home felt connected to the immediate environment. "We wanted the home to feel part of the local wetland environment and maximise the outlook onto the lagoon," says owner Sharon. "We also wanted to maximise the benefits of sunlight and the prevailing north east winds through the use of louvres and breezeways."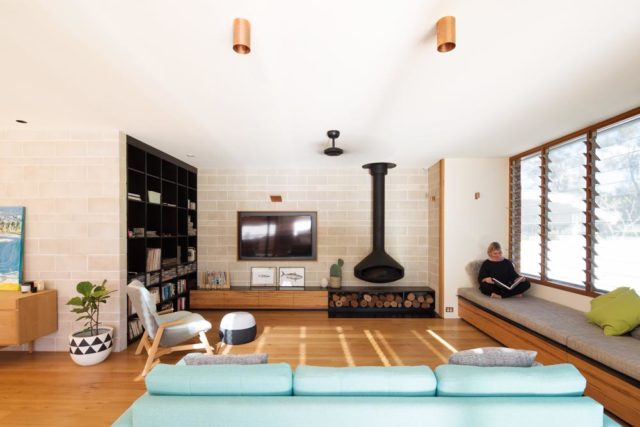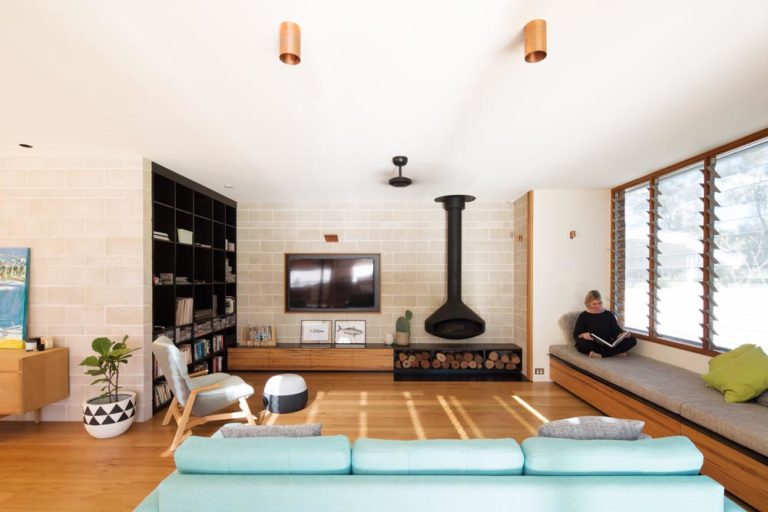 Other sustainable features (which saw it take home the HIA Greensmart 2017 Sustainable Home Award at the weekend) include two 2000-litre rainwater tanks, used for the laundry and irrigation; solar panels on the roof to supply power; as well as minimal air conditioning and heating throughout.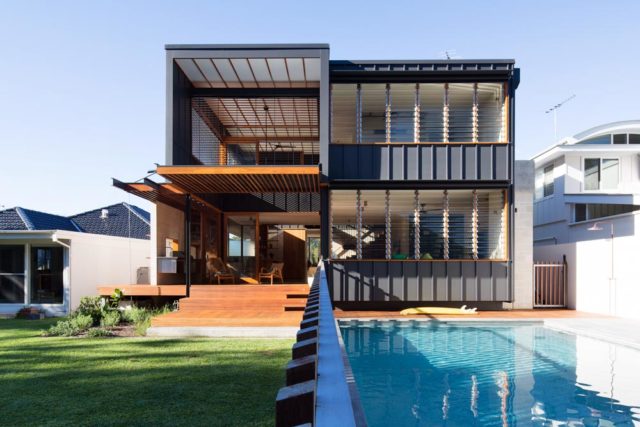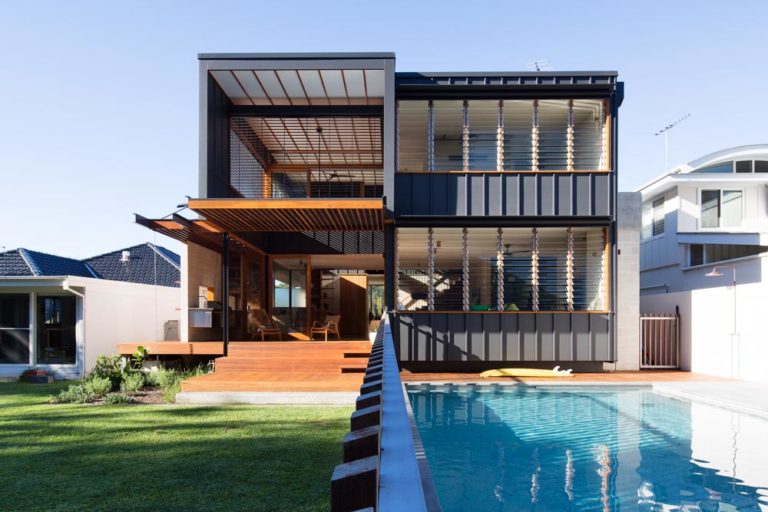 Designed over two levels, the home brings the outdoors in with open and integrated spaces. This is especially apparent on the ground floor, which features the kitchen, living and dining, home office, laundry, guest bedroom and covered back deck. "The downstairs space is my favourite," explains Sharon. "I love the way the living space can be expanded to include the outdoors, just by using the sliding glass doors. It means we can cater for different occasions and weather."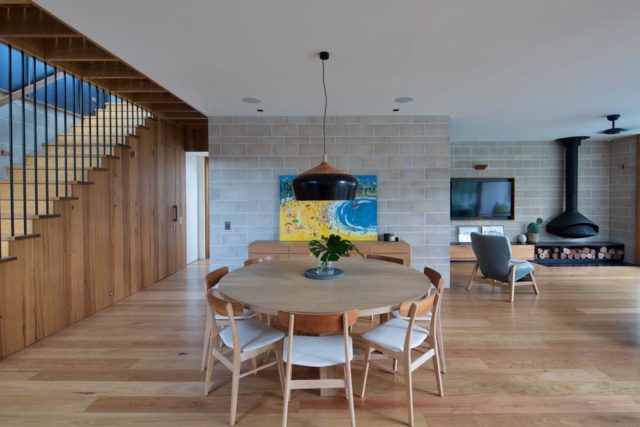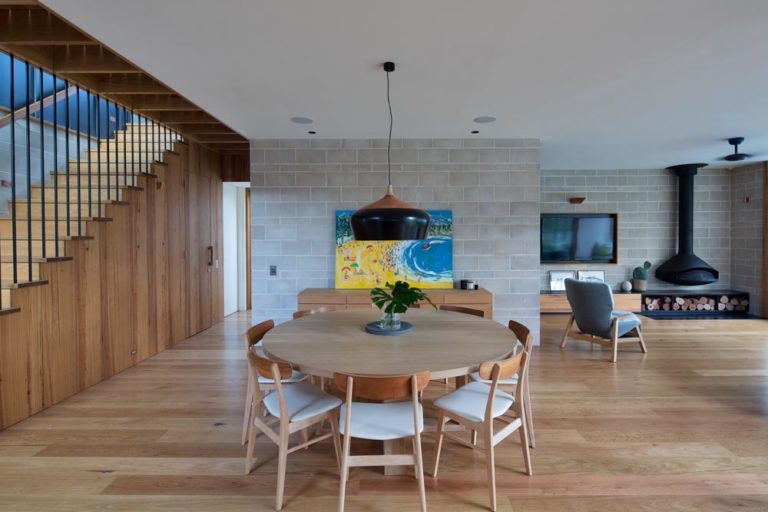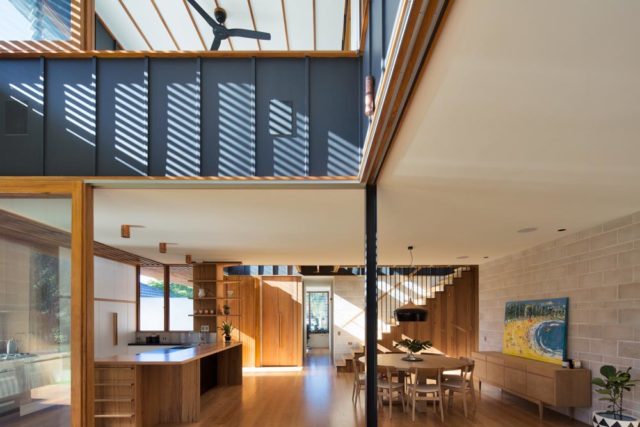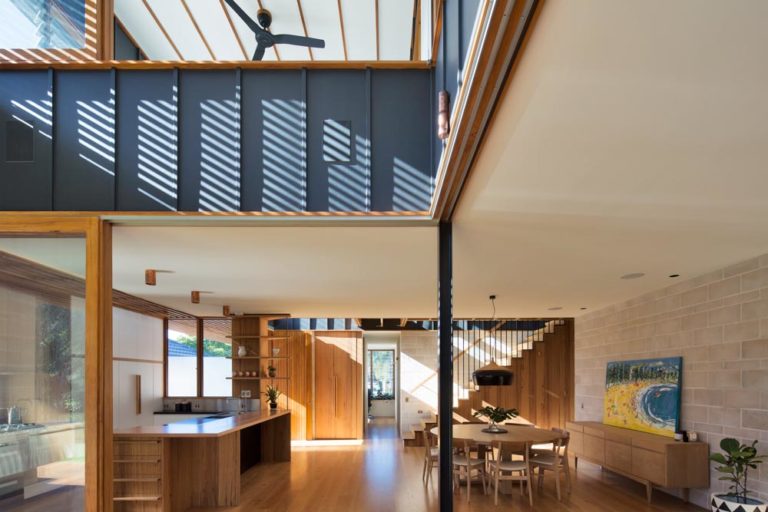 Upstairs there is a large sitting room and three generous bedrooms. The main bedroom has an ensuite and walk-in robe; while the children's rooms and the master are separated via an internal deck that allows light from the windows above to filter through the home.
The end result is a beautiful family home that promises to last the distance. "The house is contemporary, sustainable and allows for easy entertaining and living," explains Sharon. "It is also designed for our teenagers to live independently in their bedrooms as young adults, as we expect them to live in the home for quite a while. Given the costs of living in Sydney!"
More on Lawson and Lovell Building Services | Other house tours