On a subdivided plot just 7.2 metres wide, designing a spacious, private home was always going to be a challenge. However builder Phil Lovell, of Lawson and Lovell Building Services achieved just that and more, winning the Master Builders Award ($800,001-to-$1 million category) for his stunning house in Sydney's northern beaches.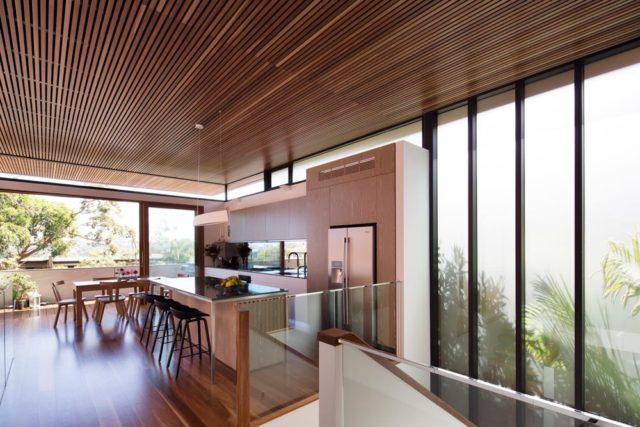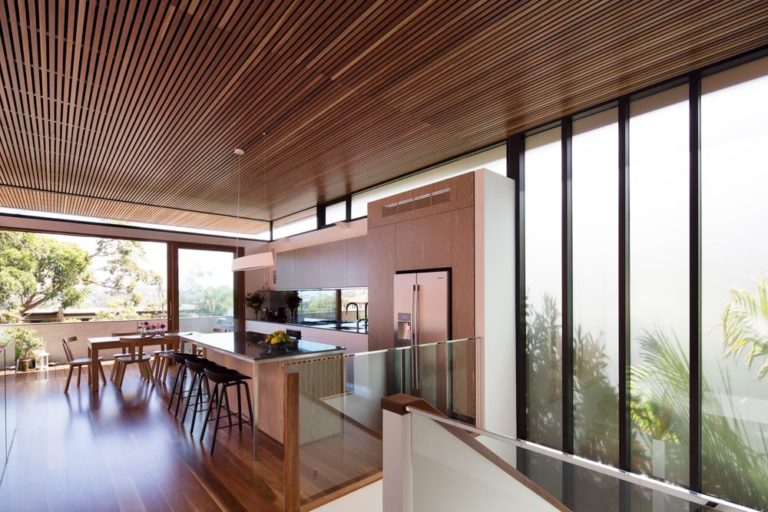 Home to Phil, his wife Emma and their two young children, the compact site overlooks the beach suburb of Manly. Timber takes real centre stage, with the spotted gum cladding and ceiling the stand out features. "Entering through the grand, timber-panelled front door you immediately get a feeling of space and light," explains Emma. "Your eyes are then drawn upwards, through the light well, revealing further use of timber panelling on the ceiling of the top floor."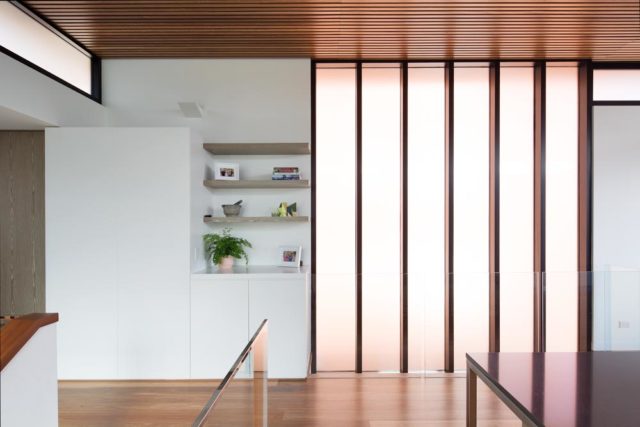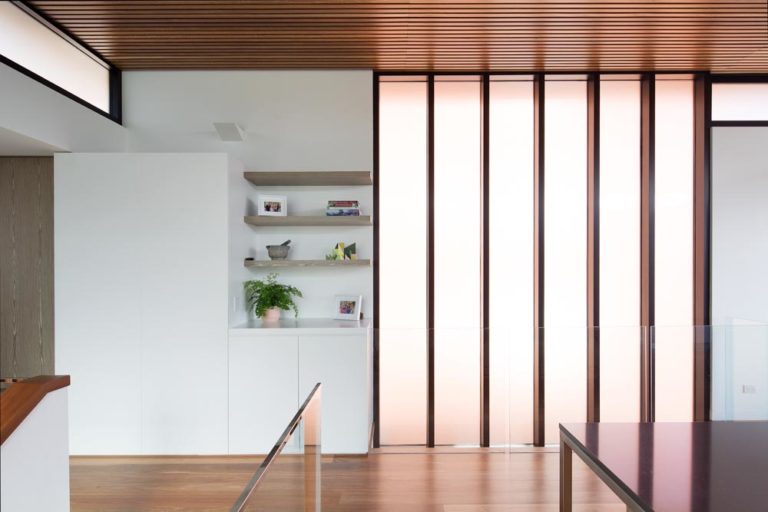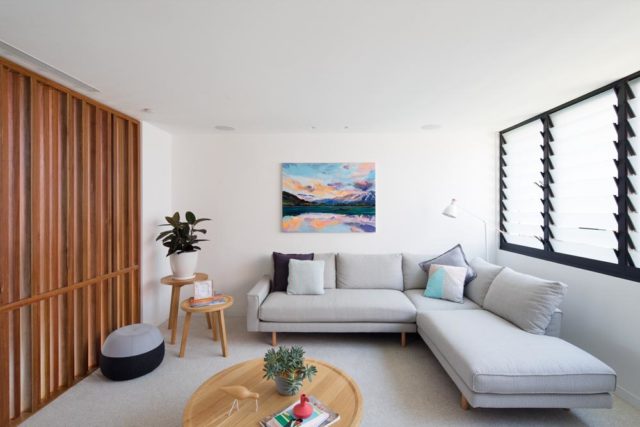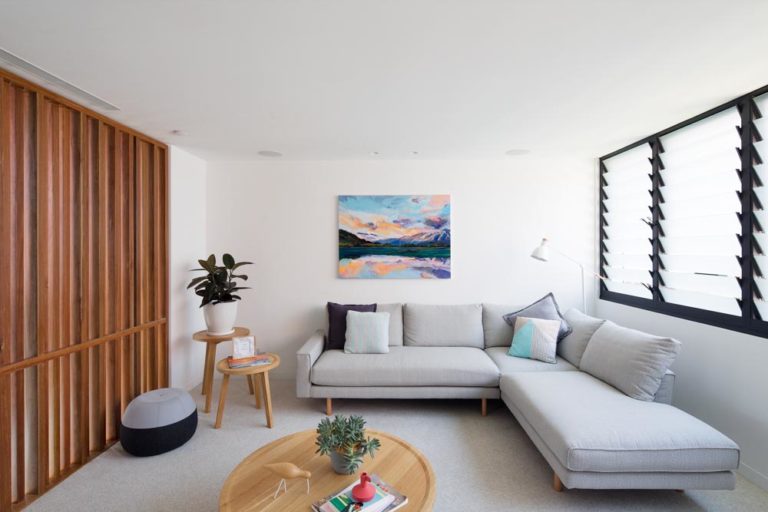 Further complementing the design is the use of a steel framed, timber-clad beam at the front of the building, which stretches out appearing to float above the building. "One of my favourite details is the structural steel," says Emma. "It's a detail that we worked on with the architects and the engineer to come up with, and possibly a detail that a lot of people wouldn't recognise."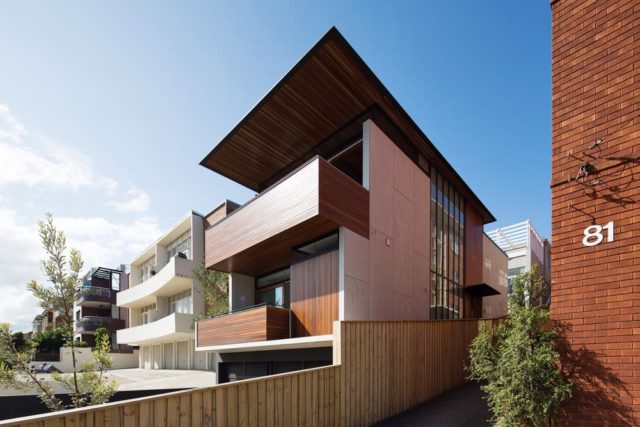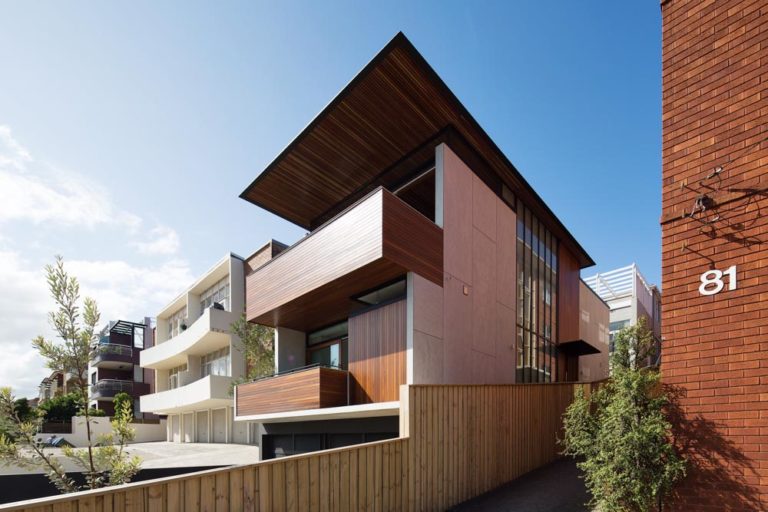 Designed by Mark Korgul and Evan Howard from Watershed Design, alongside interior designer Annie Benjamin, Phil and Emma required an open plan kitchen, three bedrooms and a home office. The design also had to have plenty of natural light, but maximum privacy. "The site required careful consideration during design with regard to neighbouring apartment blocks," explains Emma. "The orientation of windows and some frosted glazing overcame this issue. It's also south facing, so consideration to natural light was paramount. This was overcome with high level windows and the use of voids and stairwell windows."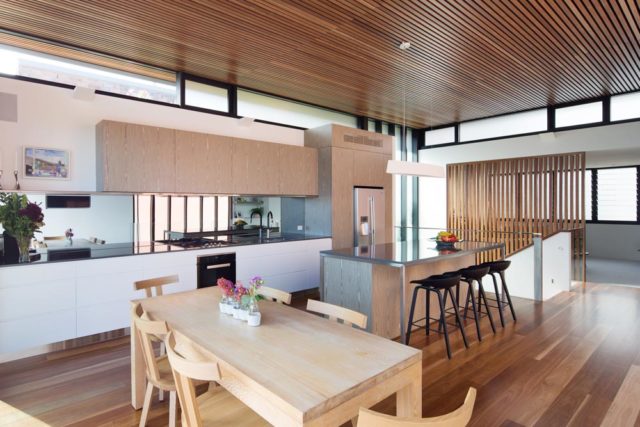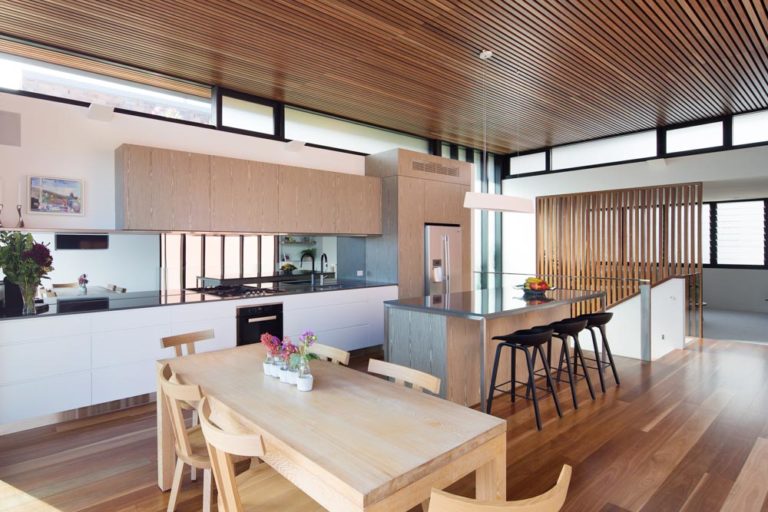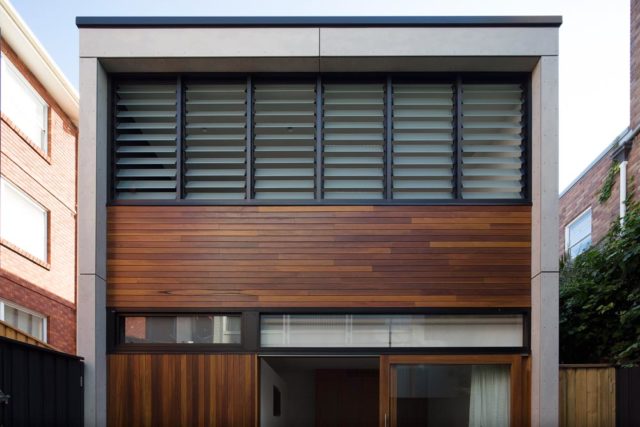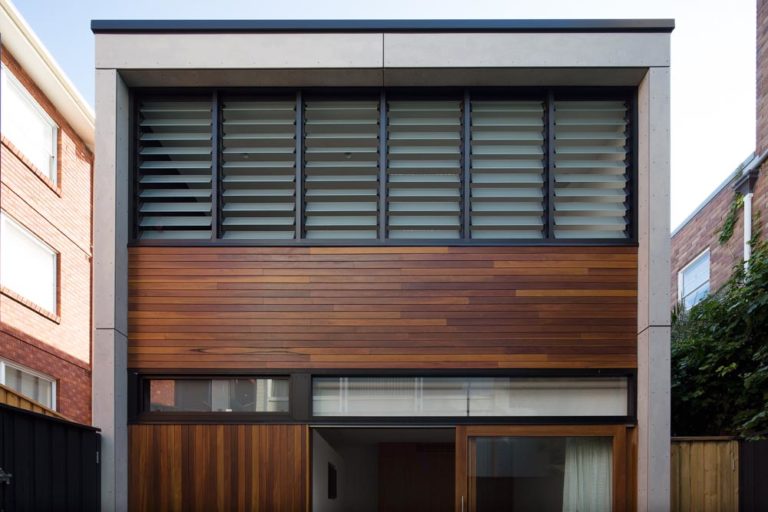 With design continuity throughout the home, the lounge area is separated from the open-plan kitchen and dining area by a timber-panelled wall. The state-of-the-art kitchen is finished with stainless steel and gas appliances, a Caesarstone island benchtop and sleek cabinetry. Downstairs, all bedrooms are generously sized, with the master featuring solid timber-framed sliding doors that lead to an enclosed garden; while on the ground level a secure double garage, sizeable home office and another bathroom, complete with shower and internal laundry finish off the home.
More on Lawson and Lovell Building Services | Other house tours