Featuring moveable walls, pull down beds, Scandinavian-inspired finishes and integrated joinery, the soon to be released Convertible Spaces apartments, will give residents the ability to transform their living area into a larger space, perfect for entertaining or simply spreading out.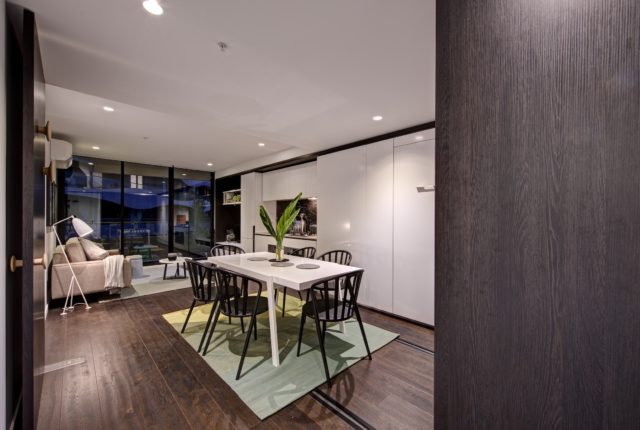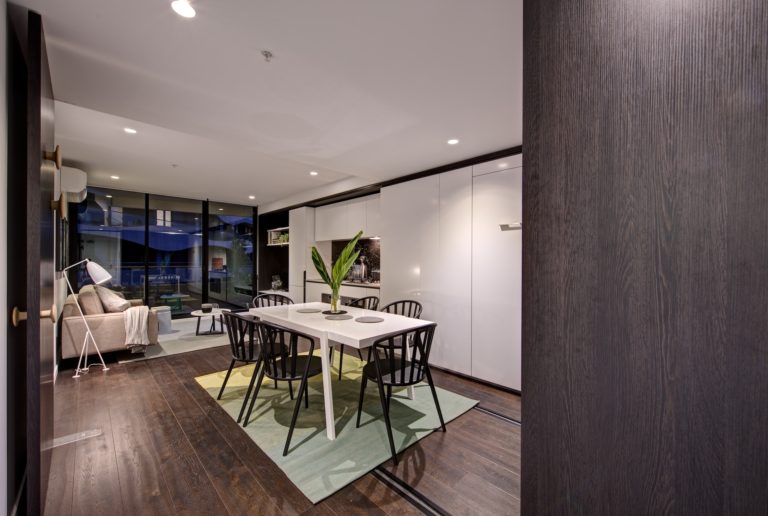 Designed by developer Hamton and architecture and interior design firm ROTHELOWMAN, the highly innovative one-bedroom apartment model will feature in the luxury Sanctuary on the River development in Abbotsford, Melbourne.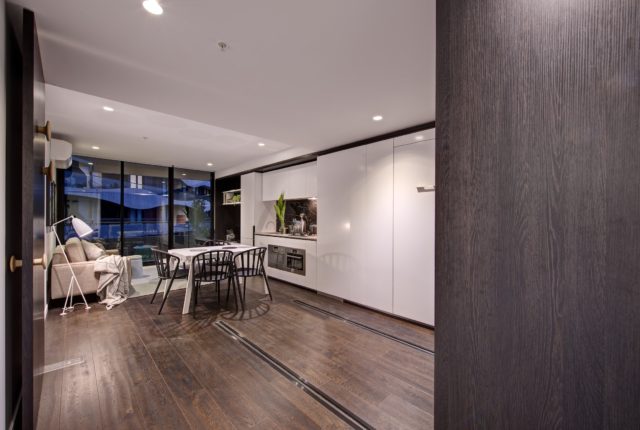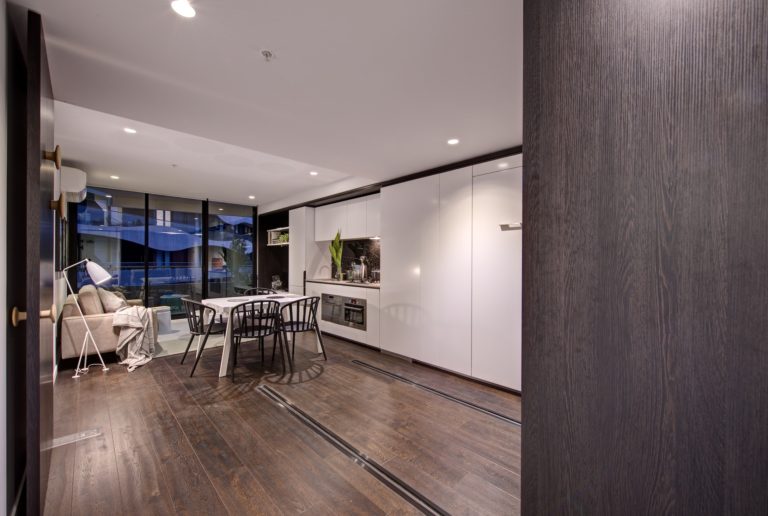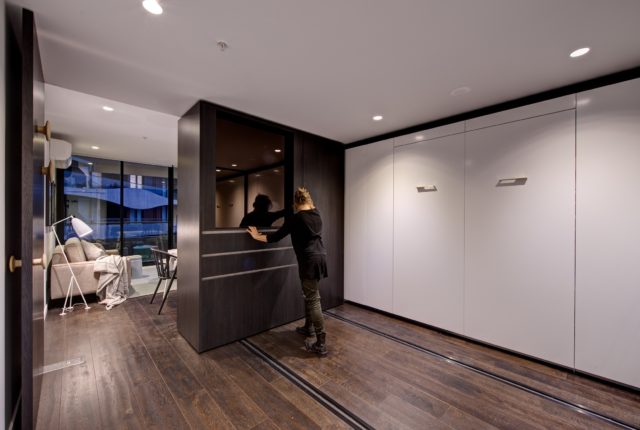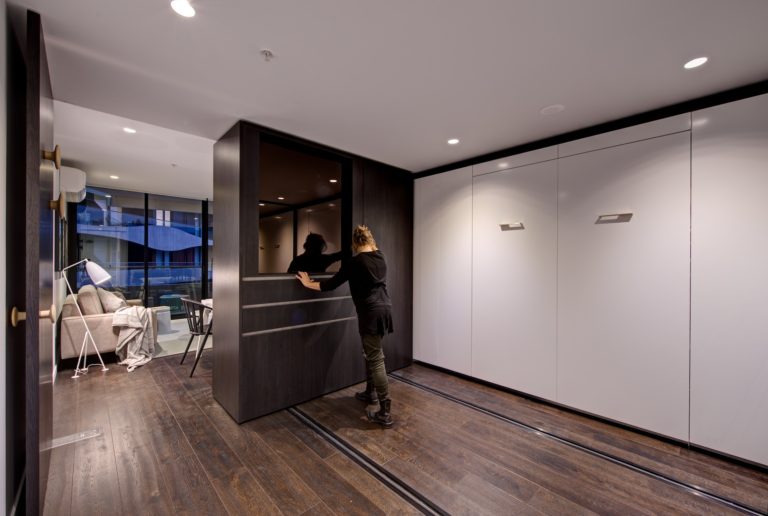 The Convertible Spaces apartments are designed so that bedroom space can be incorporated into living space as required, and functional areas like corridors become usable in living and bedroom areas without compromising on access through the apartment. By including a fold-down bed and moveable wall, several metres have been added to the apartment, offering residents an enormous amount of flexibility. When the bed is hidden away and the wall moved across into the bedroom area, the result is a 70% increase in living area.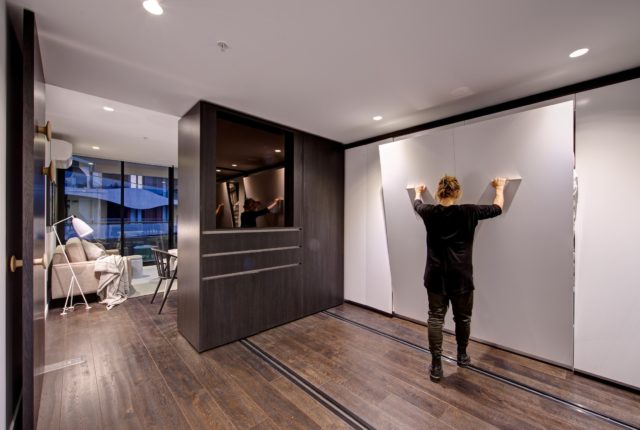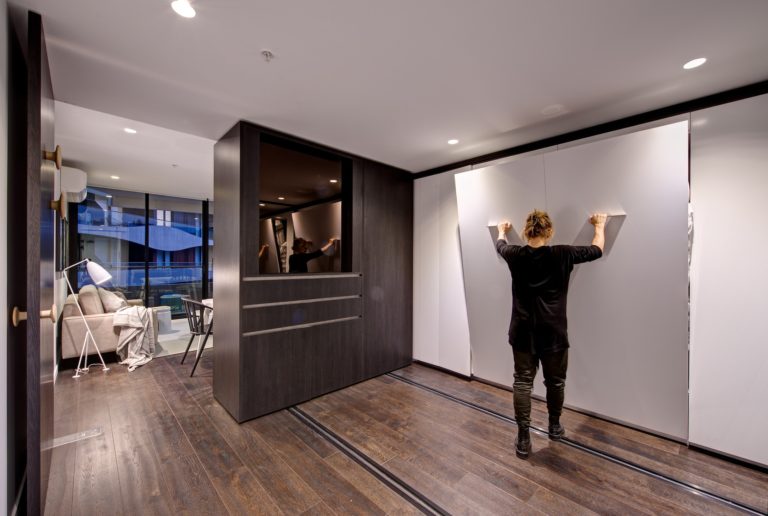 A wall of integrated joinery comprises a TV unit, kitchen with integrated fridge, bedroom robes with integrated bedside tables and a pull-down queen sized bed. The movable wall that transforms the apartment is itself a beautiful joinery unit continuing the Scandinavian theme whilst importantly providing useful functionality with a pull out pantry, soft close drawers and ample storage accessible from both sides.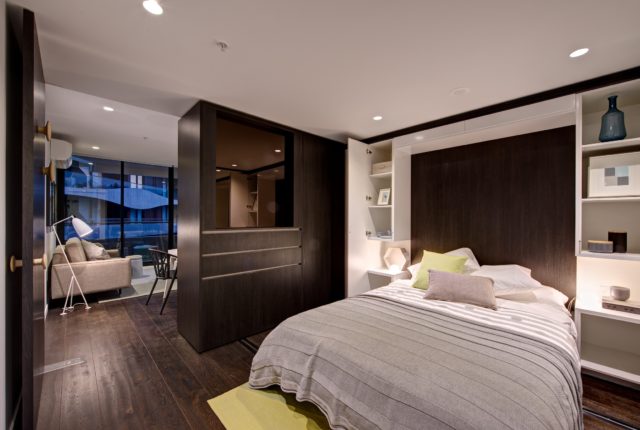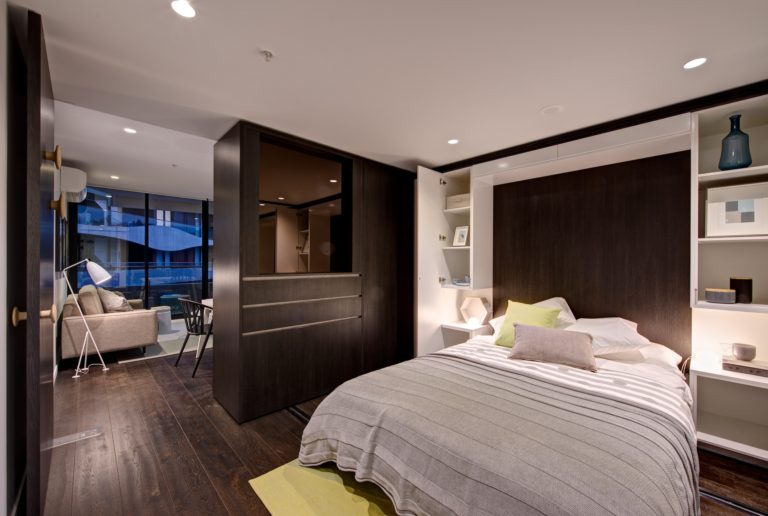 Sanctuary on the River will be the first to feature the Convertible Spaces apartments, with prices ranging from $415,000 to $455,000. Completion is expected for spring 2015. For more information.