With house prices hitting record levels, more and more people are choosing to rent, but that doesn't mean you have to miss out on a beautiful garden. Landscape designer Matt Leacy shares how to make your mark on a rental property garden, in most cases, without having to leave it all behind when you move out. 
Pots, pots, pots
Going potty over losing your hard earned green thumbery to moving house? Pots are the ideal way to go. No portable garden is complete without pots: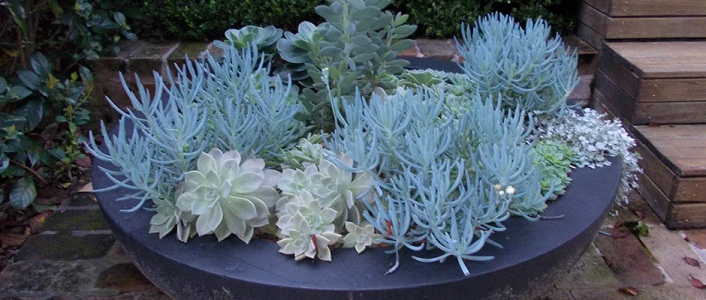 The sizes: Big, medium or small? What to choose? If you have a large area to fill, going for irregular shapes is a possibility. It may be a cluster of pots in the corner or an oversized contemporary bowl. The options are limitless. If you have a restricted small balcony then square or cube-shaped pots work well because they can sit in line up against a wall. There are also some great pots that sit over the top of a balustrade, leaving the entire floor space clear.
The types: If you are unsure of the weight restrictions of your balcony or rooftop go for a lightweight option like a fibreglass reinforced concrete. The concrete finish in these pots looks great and when it comes to the installation you will thank me for the lightweight tip, especially if you have lots of stairs to navigate. If you have inherited a mixture of hand me downs, consider painting them to give them a new look. If any are terracotta, it's worth waterproofing the inside as the terracotta is very porous and will absorb heat and water. The waterproofing will help maintain moisture in the soil which is really important as pots tend to dry out quickly.
The uses: Pots can hold anything from the tiniest sapling to small trees, all of which can be taken with you when you jump the fence to new digs.
Raised from the dead
It's a little known fact that anything you plant in the ground of a rental property – unless otherwise agreed to – must be left behind. Even if you have purchased and tended the plants. Overcome this little problem by building your own raised, no-dig garden.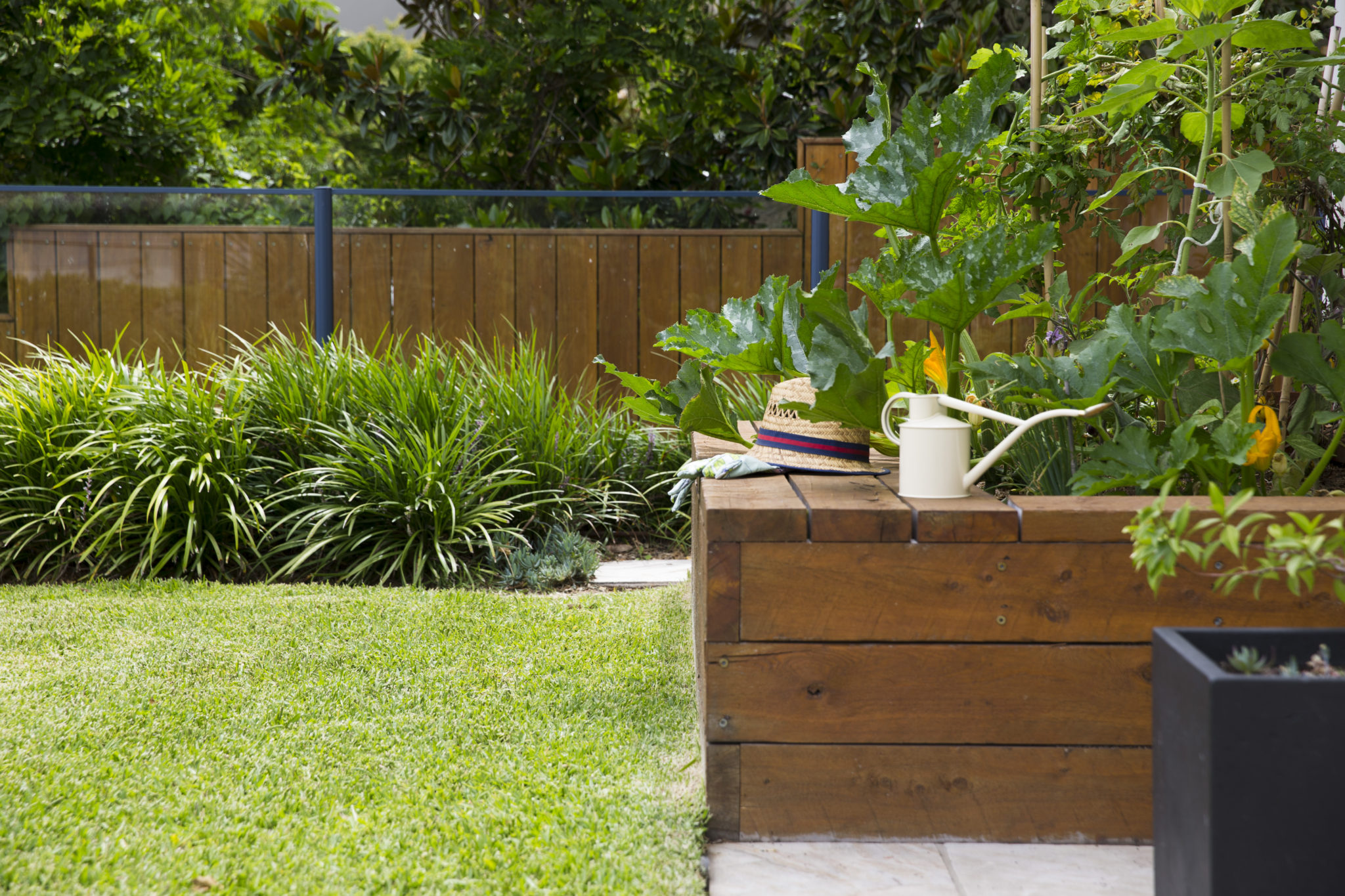 The materials can all be found at your local hardware store. Any spare timber off-cuts or corrugated iron can be used as the outline of the bed or planter box.
The concept of a no-dig garden is that you build up rather than digging down. The process is to use layers of newspaper, lucerne, manure and compost to build a garden bed above the ground that will eventually break down and feed the soil beneath. It is also a lightweight way of creating a garden bed in a planter box. A no-dig garden can be installed over a concrete slab, lawn, existing garden, in a large bowl or a planter box. Be mindful of where the water will drain to after the garden has been watered, particularly when establishing it on an impermeable base.
It is good to have something around the perimeter of the bed to consolidate the contents — like bricks butted against each other or even hay bales to raise it to a more comfortable working height. I have used this system without retaining it, however, by simply tapering the edges down so they are not sitting too high above the existing base.
Once you have established how to retain your new garden bed the first step is to lay out some newspaper to a thickness of about 5 to 10mm. Overlap all edges to create a barrier from the surface below and then dampen it so it doesn't move or blow away. Remember with all the following layers to water each one. It doesn't need to be soaked, just dampened.
The next layer should be chicken manure depending on what you are planting. Chicken manure is high in nitrogen so if you're planting an edible garden is great for leafy vegetables, like lettuce or cabbage, though cow manure will also work. Lay the manure over the newspaper 100mm thick then cover that with 100mm of   lucerne or pea-straw. Then add another layer of manure then lucerne and keep repeating until you are close to the desired height of the bed. Don't worry too much about getting the thickness exactly right as it won't affect the outcome.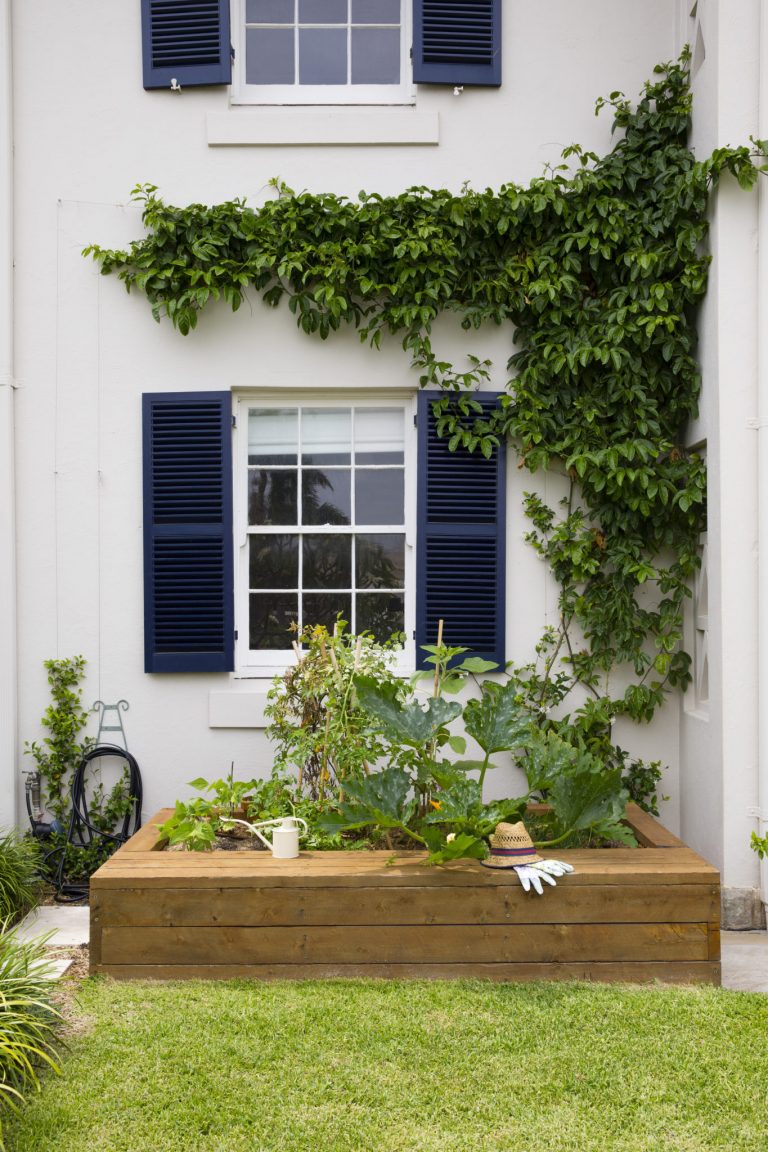 For the planting level, either cover the entire bed with a layer of compost or soil, again about 100mm thick. Or as an alternative that uses less soil you can create pockets where the plants will grow. Dig these pockets about two to three times the size of the punnet or pot you are planning to plant and then fill them with compost and plant. As a final layer, cover the entire bed with 100mm of lucerne.
The best thing about a no-dig garden is that when you have finished with it, it can be left to break down (you can start the process when you know you will be moving on from your rental property) and the plants potted to move, or if it is on concrete or in a planter, it can be spread as compost throughout the rest of the garden.
NB: Make sure you don't leave anything behind as you may lose part or your entire bond for leaving behind a mess, regardless of how pretty your creation is.
Butter up the landlord
Before you move in, see if you can come to an agreement with your new landlord as to how the garden is maintained. Landlords see their gardens as an investment, so if you haven't maintained it over the months or years, it's not going to help them secure future tenants. Use these steps and they might even pay for your plants:
Talk yourself up: Sell yourself as a real green thumb and come to them with an idea in mind. It may be worth suggesting they pay for materials and you do the labour.
Think long term: Think about the way you shape the garden and what seasonal plants will help the landlord in the future. Privacy is always a big selling point for the landlord and benefit to the tenant.
Come to an agreement: Make sure it's written and that both parties have a clear image in mind.
–Matt Leacy is a landscape designer and director of Landart Landscapes.