By Darren Genner
Over the years we have seen movements in interior spaces that have made really big impacts on how we live our lives and how we socially connect with our family and friends.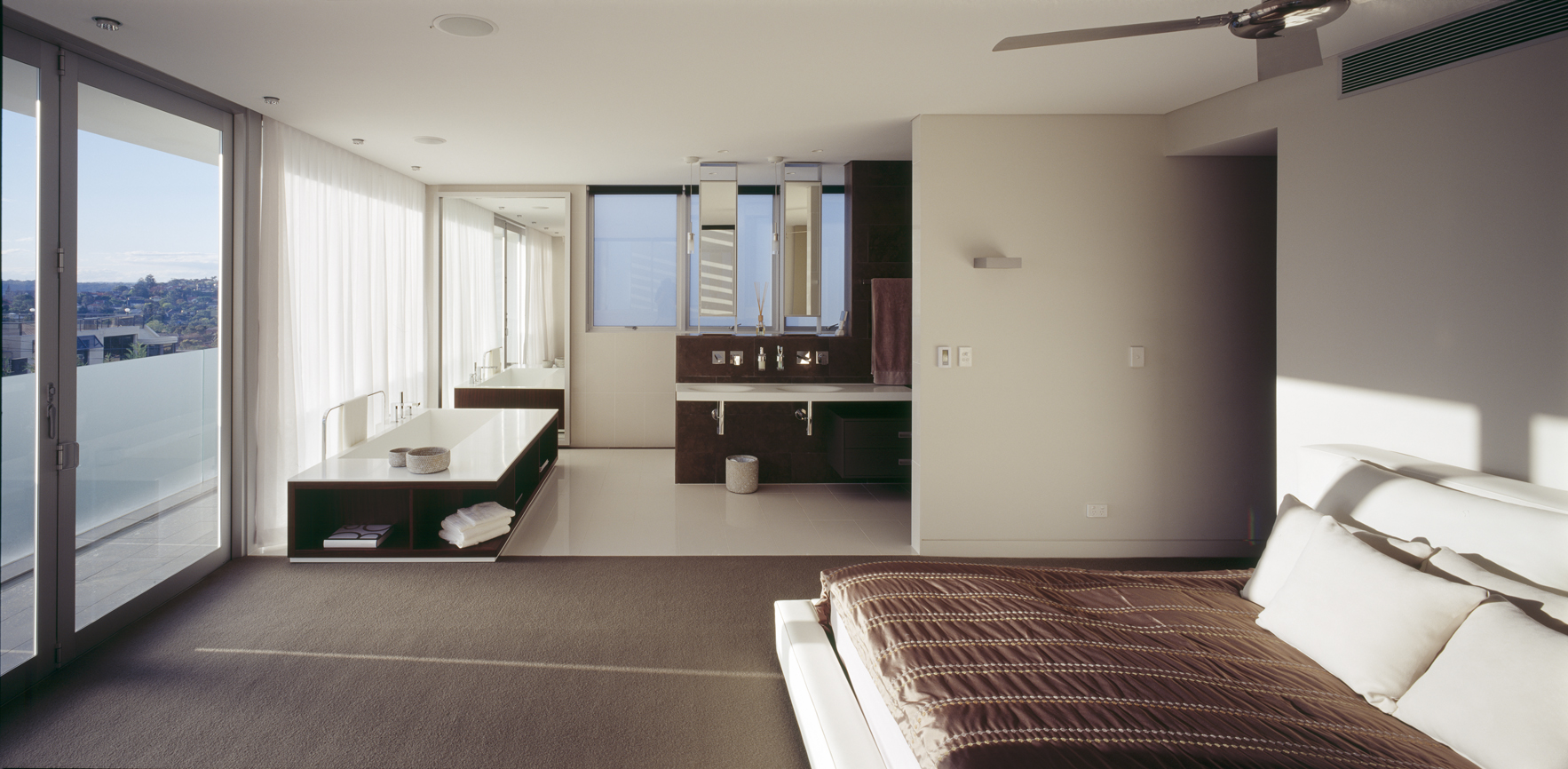 There was the open plan kitchen that has effectively revolutionised the way we live and connect with all members of the household, and the indoor/outdoor connection where the humble back door has become metres of glass that open and allow a seamless connection to the outside. Outdoor cooking and entertaining areas almost become part of the interior, increasing our living space.
So what's next? The parents' retreat! We are starting to see potentially the next big thing! Our lives as homeowners are getting busier and busier and the chance to share space with our loved ones is becoming something we crave and need, to justify how hard we are working.
So "the parents' retreat" is replacing the humble en suite. The once tacked-on narrow bathroom with a small shower at one end and a toilet at the other, the vanity in the centre with small to no storage, is being replaced with a large space with less walls. These walk-through spaces allow a couple to share a space, allowing greater interaction during the key parts of their day.
So what does this new parents' retreat comprise of? It's a space where a couple share intimate space, a space where they unwind, get ready for the day ahead, sleep and also bathe.
This space is effectively 3 rooms cleverly connected as one. It does or can have the potential to close down into individual spaces or be open like we are used to at our favourite resorts, where the doors are mostly always open and those sharing the space always feel as if they are connected.
Baths are visible and in close proximity to the bed, so we can discuss our days and converse whilst doing a number of tasks. Yes, the toilet is tucked away and private.
Showers are becoming larger and large enough for 2 to share, the water comes from 2 sources; one from the ceiling like urban rain and the other from the wall, adjustable to suit not getting hair wet or washing kids' hair.
The "vanity" has taken on an almost furniture-like role. It must have good storage but it has to look great. The basins are coming in all shapes and sizes even integrated into work surfaces.
So what is driving this? There are many factors but resort-style living is key. We always feel great when we are away and after all, this is where we start and finish our day so it should be a great space.
–Darren Genner is 2013 KBDI Australian Bathroom Designer of the Year and director of Minosa Design.