From the classic allure of herringbone flooring to Surround by Laminex panelling and kitkat tiles, surface selections play a key role in transforming your home into a haven of bespoke elegance. Interior design expert Brigitte Gantonas, of home builder Henley, shares her top six surface designs for this year and why they're on trend.
Herringbone flooring heaven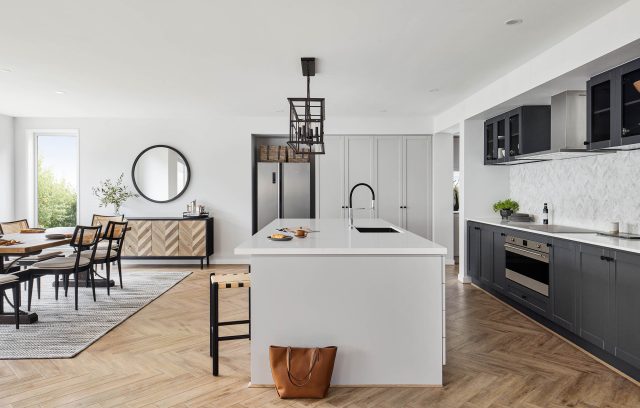 Herringbone flooring is a timeless surface design that is becoming increasingly popular among homeowners to bring a subtle elegance to a space. "Not only does this flooring give the illusion of movement, but it will certainly provide the 'wow' factor we all crave upon entering your home," Brigette says.
As shown in a Henley display home above.
Reach heights with raked ceilings
Another stunning option that has become one of the most sought after upgrades for Henley new builds this year are raked ceilings. A raked ceiling can provide a beautiful accent in an open plan living space, giving the room a greater sense of depth.
Brigitte comments: "It really brings the room to life and has a truly architectural feel to it, opening up the space and giving the illusion that the ceilings are actually higher than they are. This feature creates a light, bright and airy space, giving a grand feel."
Surround by Laminex
If you're looking to add just that extra bit of detail and contrast to one of your walls, the Laminex wall panels called Surround, are a great surface design option. Brigitte says the classic tongue and groove design offers a timeless backdrop to complement any style interior.
'Kitkat' tiles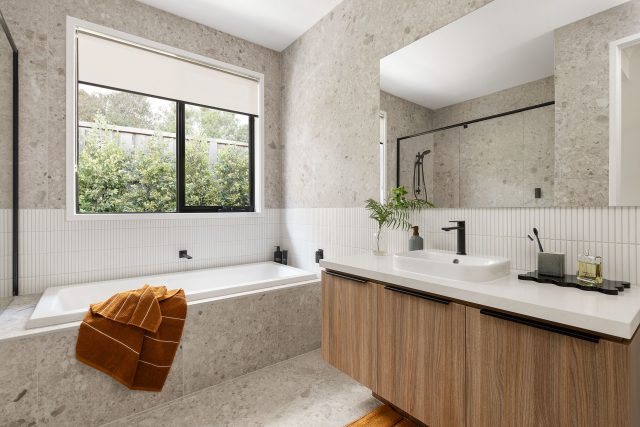 A crowd favourite for 2023 has been 'kitkat' tiles. The Montego 28R display home at Kinley Estate incorporates kitkat tiles laid in a vertical pattern to the bottom half of shower shelves as well as to the powder room vanity wall to leave a lasting impression on guests!
"The options are endless, they add interest and character to walls with a touch of sophistication," says Brigitte.

The perfection of imperfect splashback tiles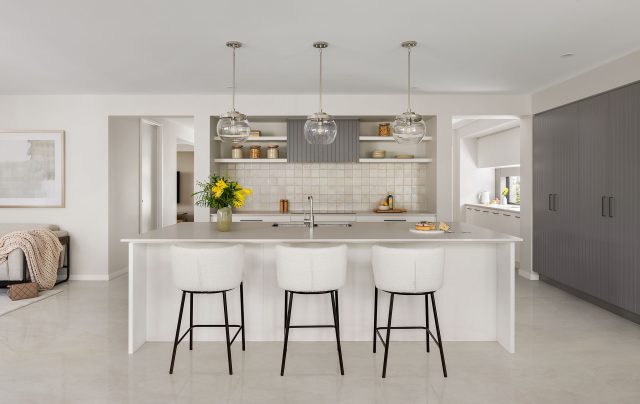 "When it comes to imperfect splashbacks, it is a true statement of luxury and sophistication. As each individual tile is unique from the next, they add atmosphere to any space. As seen in Henley's Emperor 41 display home, the splashback features a stunning Satin Bone Gloss tile in a square shape. It has an organic, handmade feel to it with the variation of colour, unevenness and imperfect edges, it really brings warmth and character to the overall space."
Strike a pose with profiled cabinetry
Profiled cabinetry offers a timeless, designer look for any home, exuding luxury and style. The same kitchen above showcases exactly how a simple addition (such as 'Country V' panelling) to your door profile can set the tone for your kitchen style.
To explore the range of options, visit the Henley showroom in Mount Waverley VIC or visit www.henley.com.au.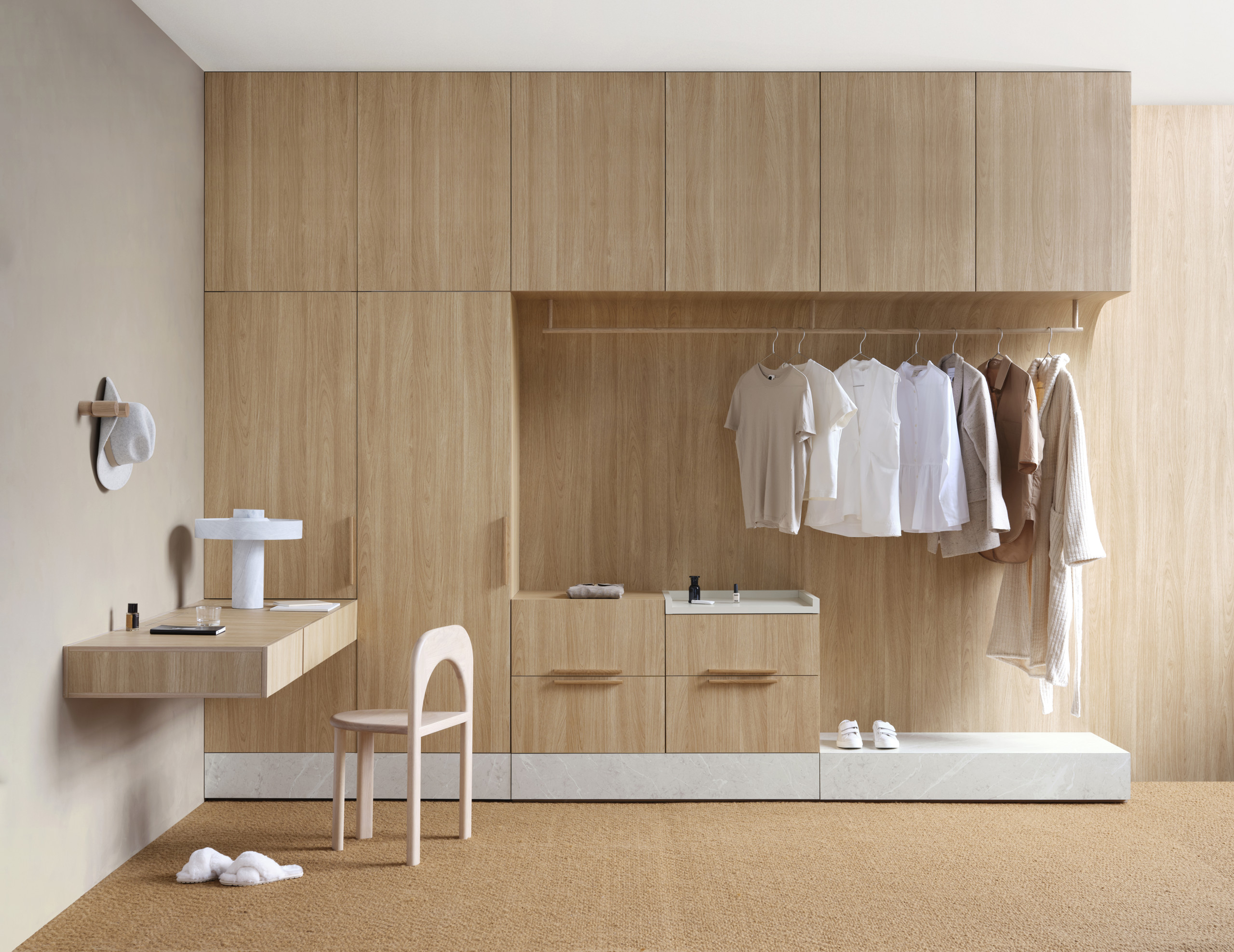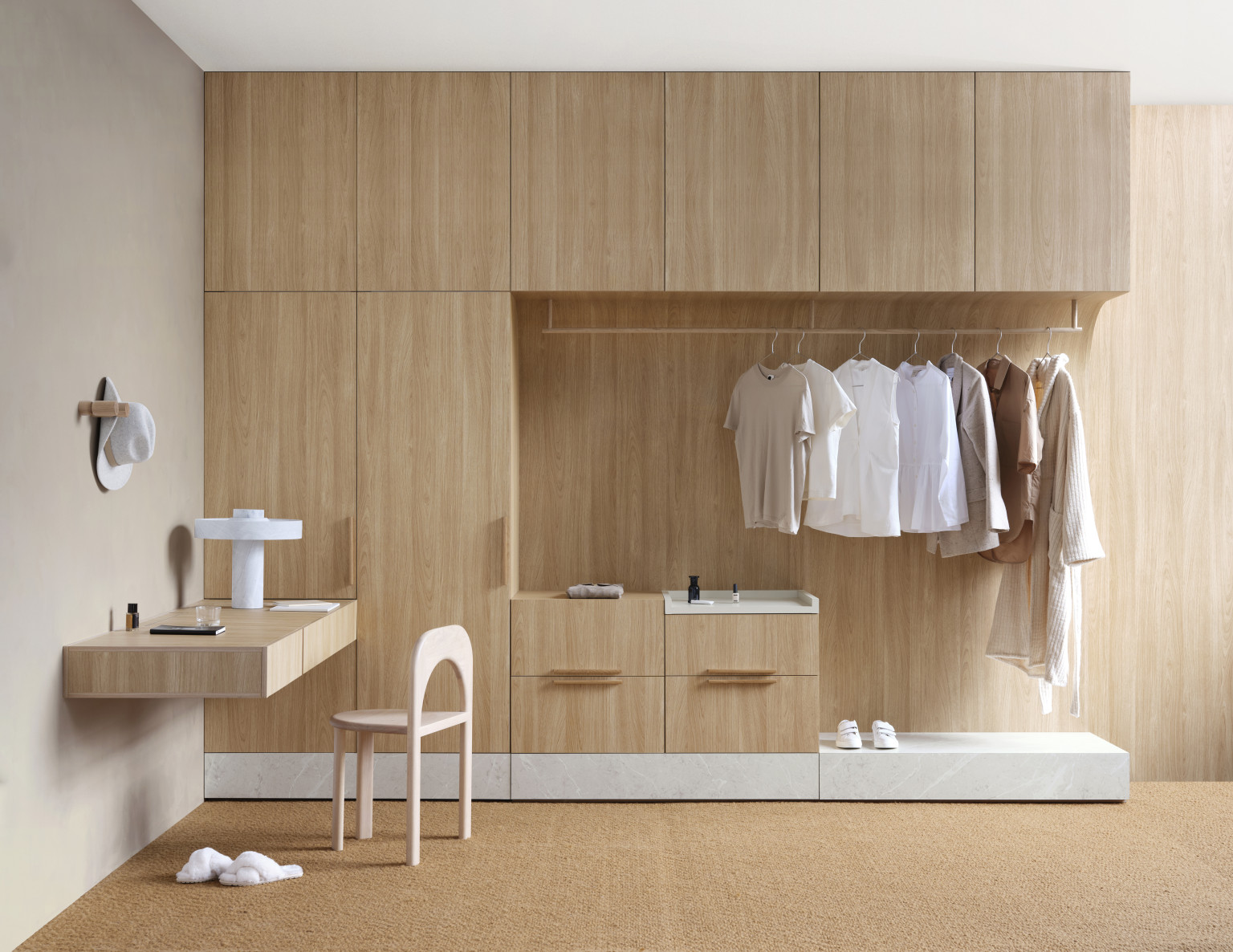 Refresh your home for spring in four easy ways with Laminex
Laminex share four ways homeowners can transform their interiors this spring with details of colour, texture and surfaces.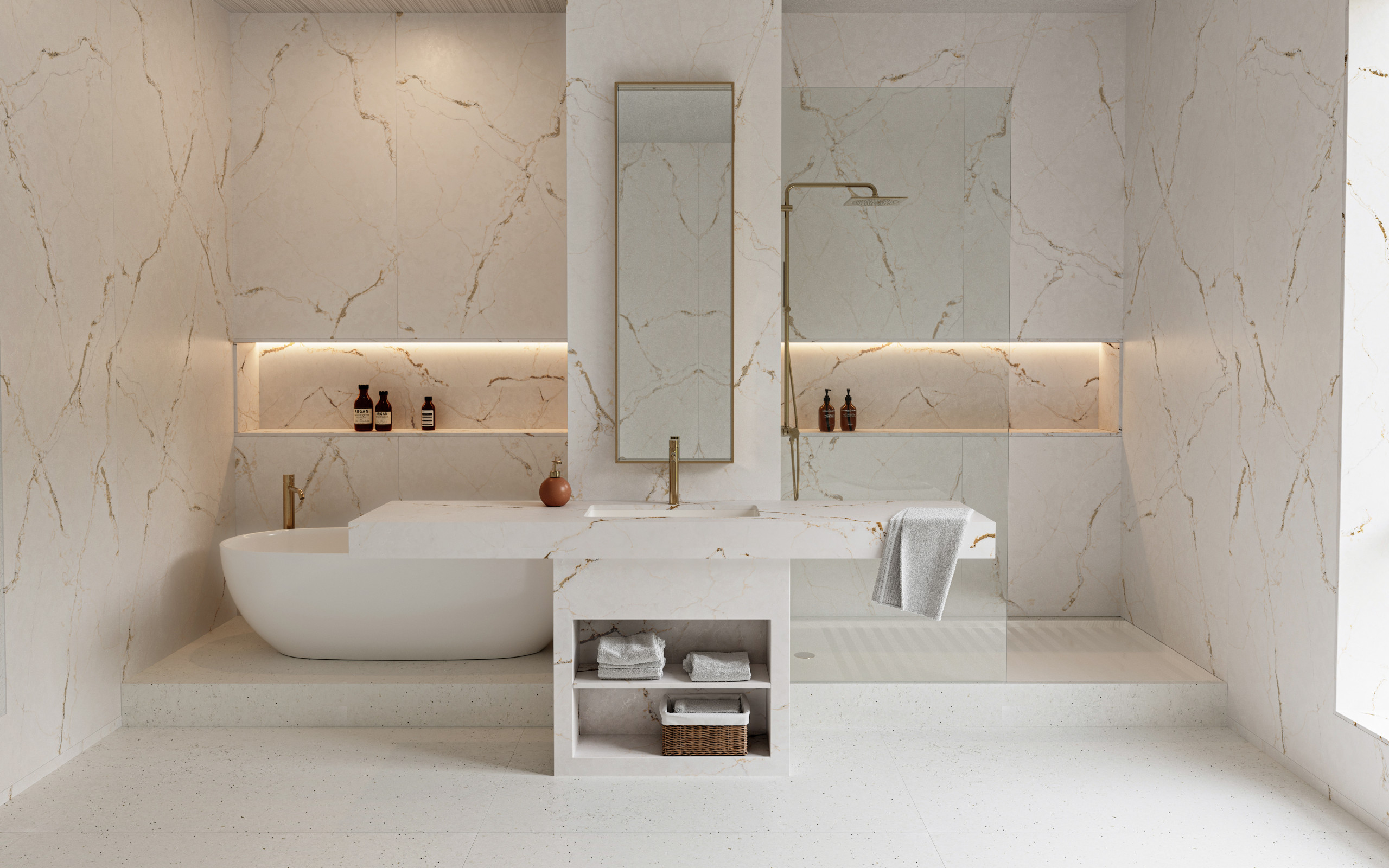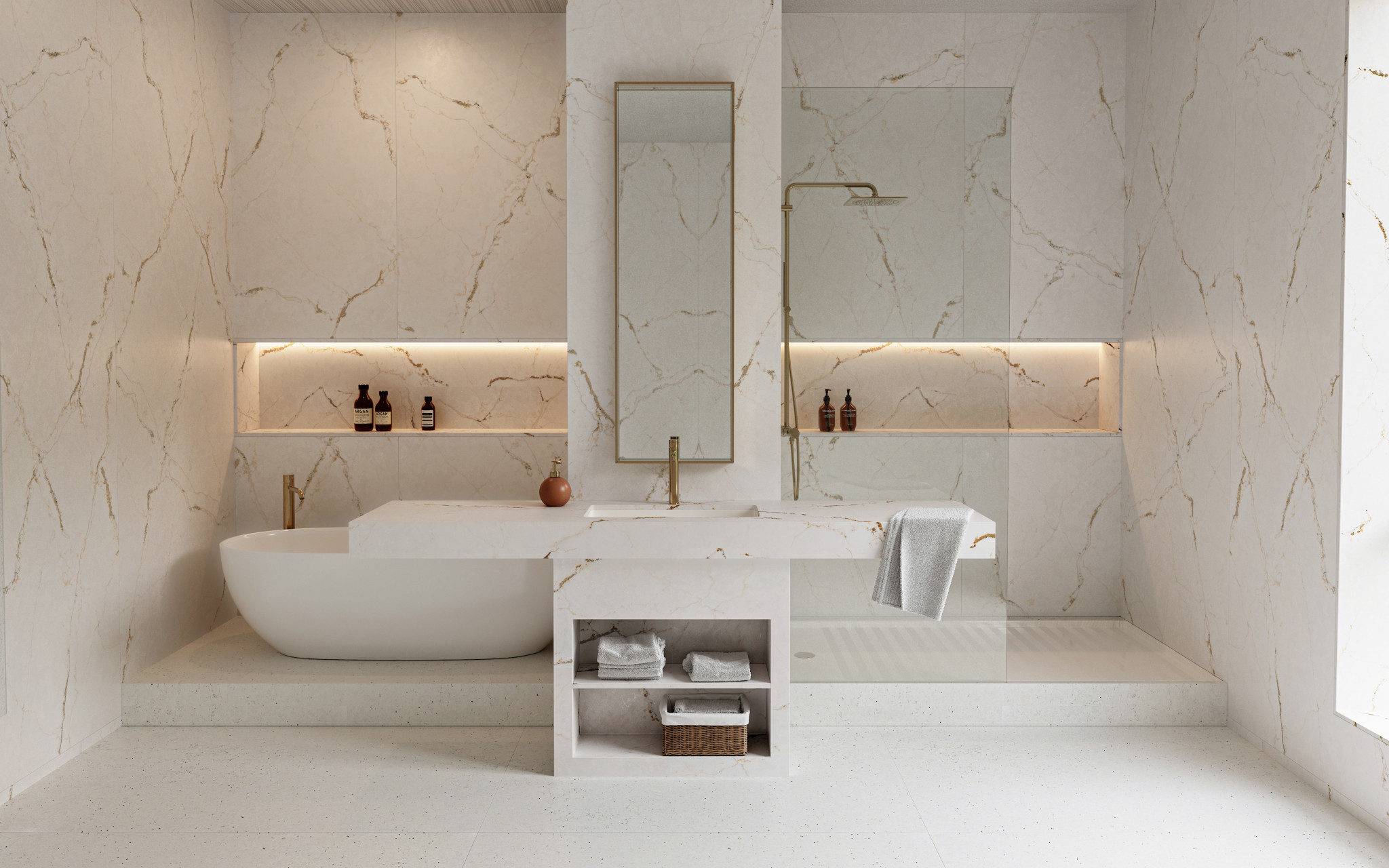 Silestone launch two chic new surface collections
Consentino Group have launched two new Silestone ranges of sophisticated architectural surfaces. Tailored to suit contemporary urban spaces, Le Chic and Urban Crush capture an attention to detail and colour that is ideal for both functional and stylish applications in bathrooms, kitchens and more.