If you're a renovation or interiors enthusiast, it has never been easier to connect with like-minded individuals. Online design communities are seemingly infinite but we've done the research to bring you the most popular Australian Facebook groups in this space. From where to find the perfect tile to advice on flooring, landscaping, kitchens, bathrooms and more, these groups are a fabulous free resource for interiors and reno addicts.
With almost 50k members, this home improvement group is a great forum for members to have discussions, ask for advice and inspiration with respect to all things construction and design. Popular discussion points include flooring and tiling conundrums and many members post fabulous before and afters of their handiwork.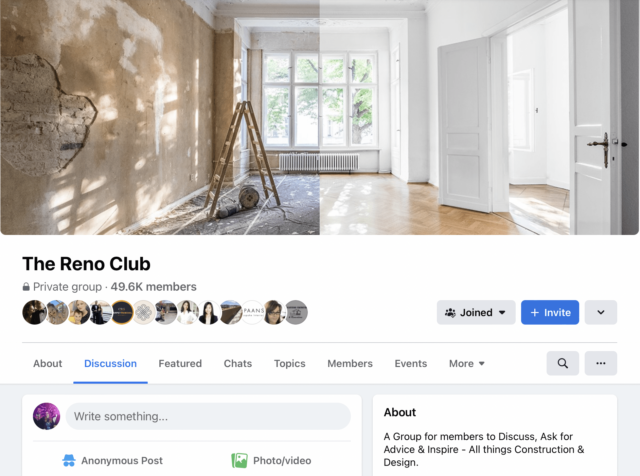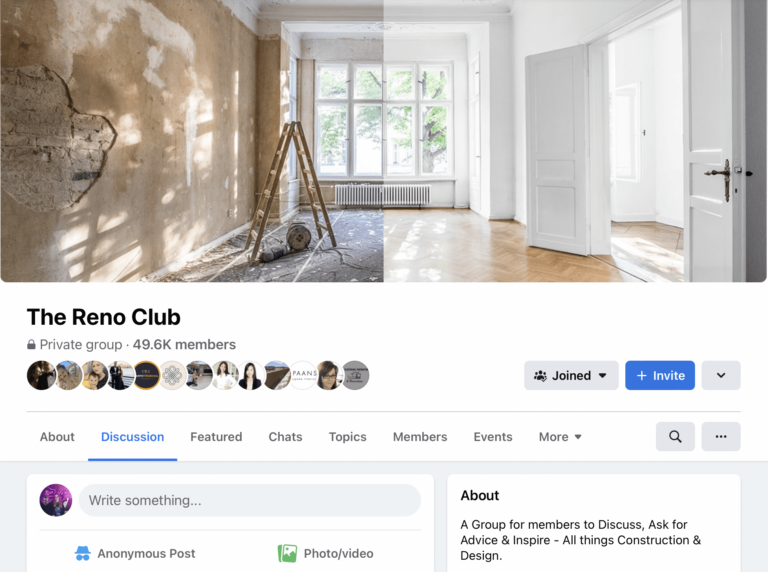 Women who Design, Decorate, Renovate & Build
Set up by BuildHer Collective, as the name suggests, this group is designed to help women renovate and build. It's a great adjunct to the BuildHer Collective business which runs a popular course designed to guide women through every step of the building journey, with the support of like-minded people.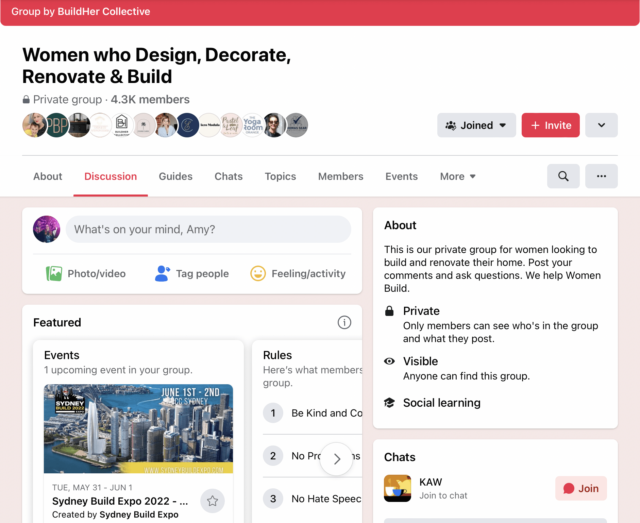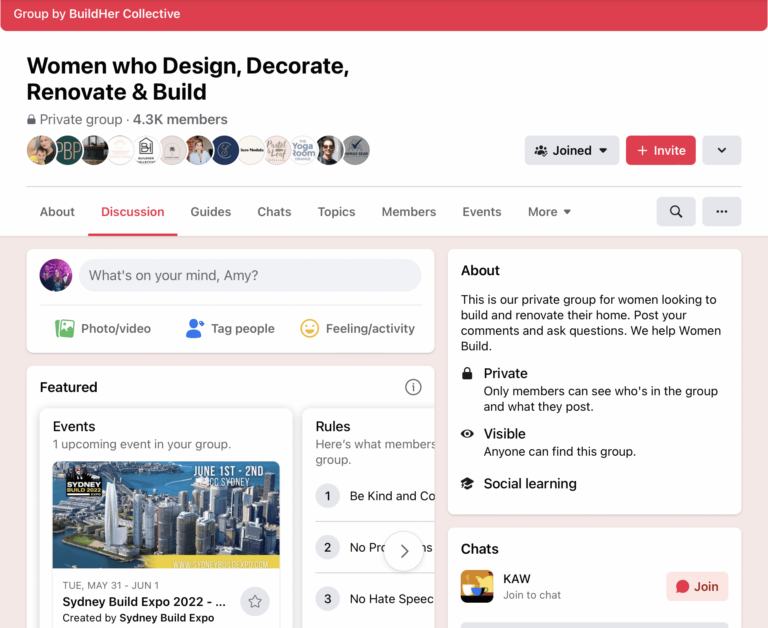 The Hamptons Home Decorator AU
As the name suggests, this group is one for Hamptons-inspired home enthusiasts. The group's 80k members regularly trade advice on a variety of topics including wainscoting, coastal-inspired paint colours and the final finishing Hamptons styling touches.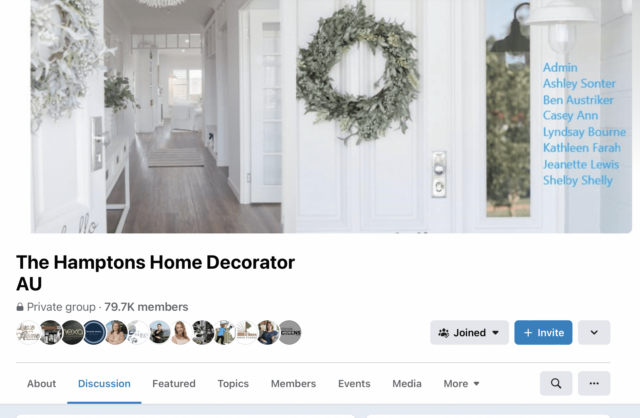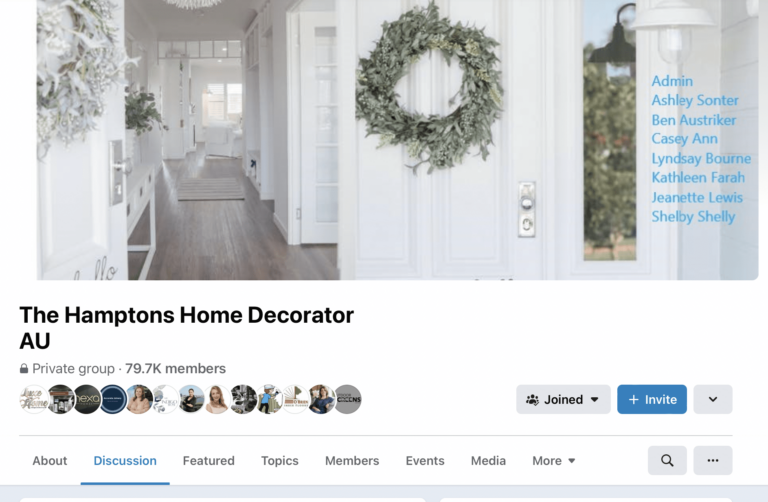 Designed for Sydney-based women who are in the process of renovating, this 15k strong group offers support, knowledge and guidance within the space. "This is the place for any women currently renovating or thinking about it, to come together, ask questions, get ideas and find out top tips that have helped others," says the group that also has a local recommended services directory as well as a supporting blog and resources. All trade recommendations have been referred by personal use or by fellow renovators.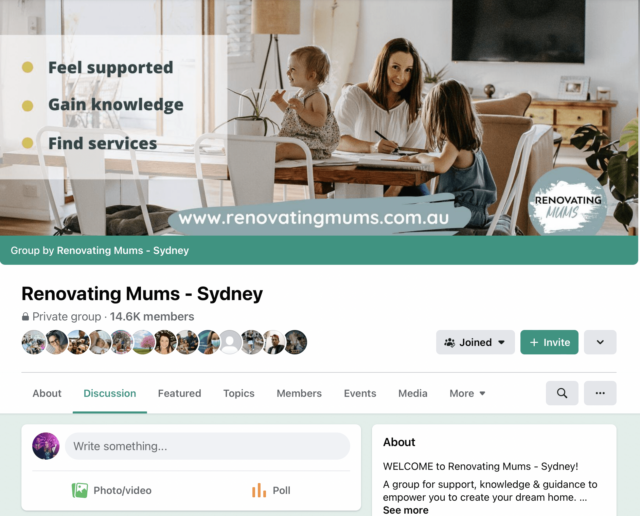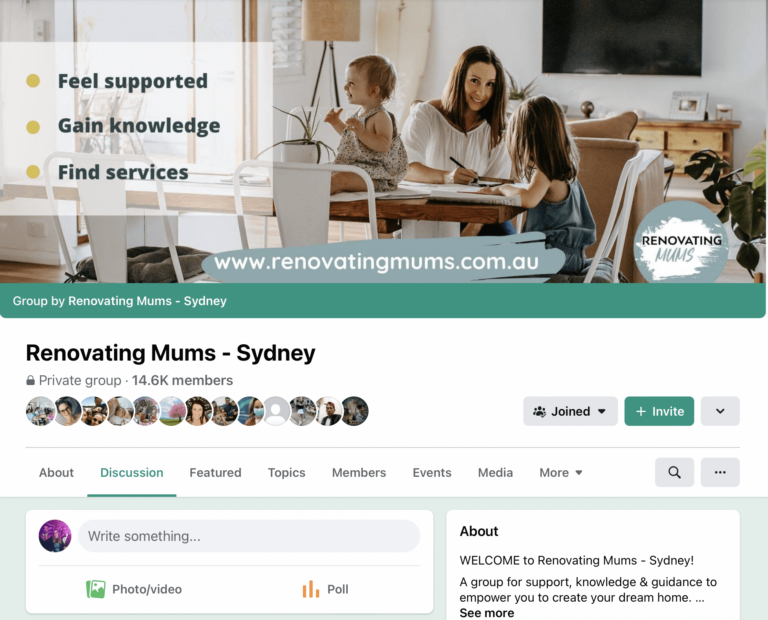 The Profitable Designer Community
Created by Clare Le Roy of The Little Design Corner, this industry group was set up as a resource for interior designers, decorators, architects and landscape designers who are thinking about starting a design business.
This group is an adjunct to Clare's courses that are designed to help designers and architects find more clients and grow professional and profitable businesses. The group also allows members the opportunity to connect and collaborate with other designers from around the world.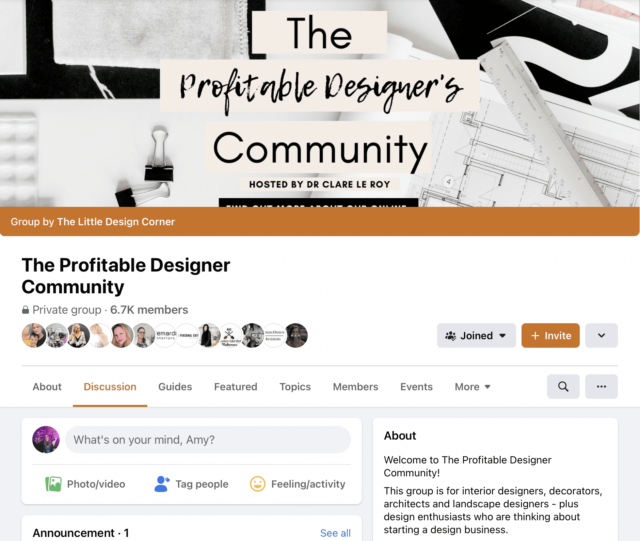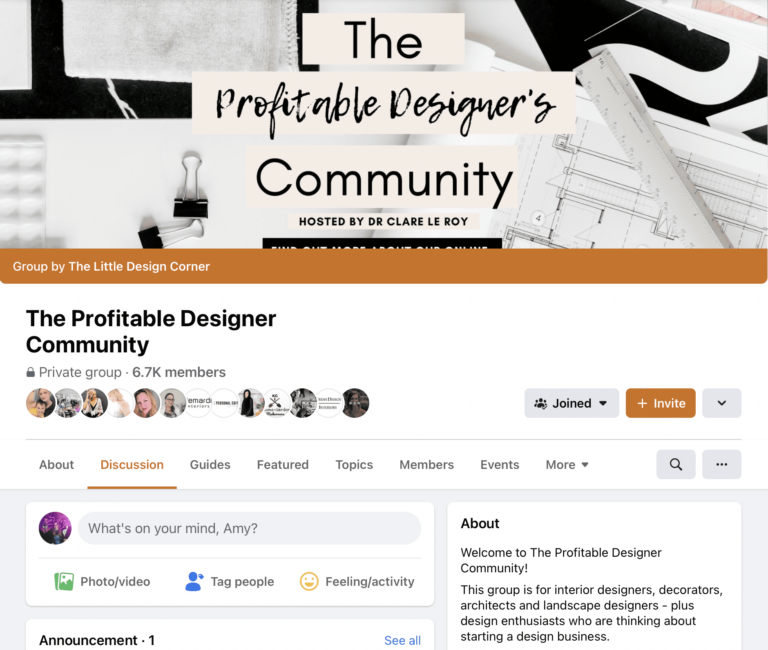 This very popular Sydney-based group has almost 164k design obsessed members who tune in for their daily dose of interiors and architectural inspiration. From a hotel in Asia to a fabulous commercial fit-out in South America, the wide ranging spaces originate from all corners of the globe.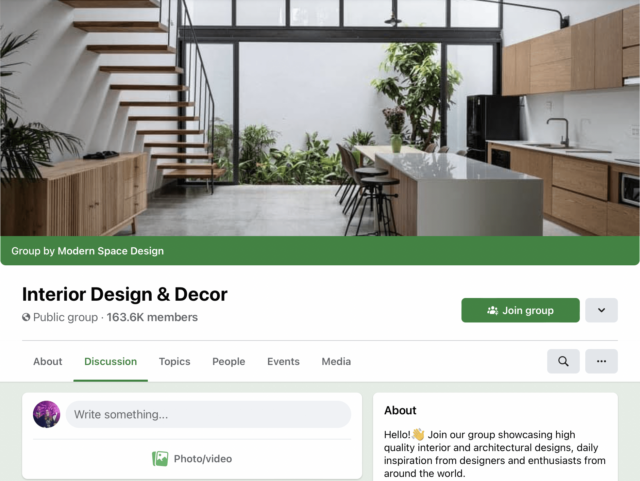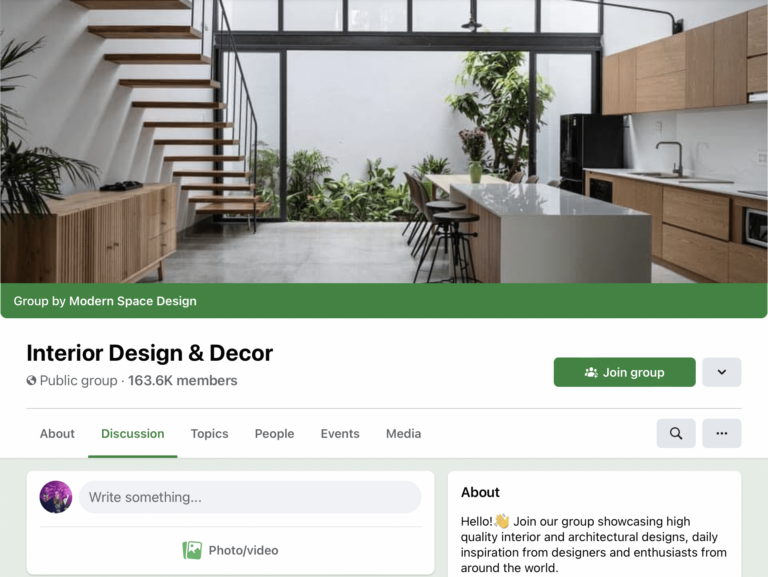 Renovation Ideas and DIY Forum Australia
This is a group for people interested in renovating their property to share stories, ideas and photos. This group has a particular focus on DIY and there's plenty of great before, progress and after shots of projects too.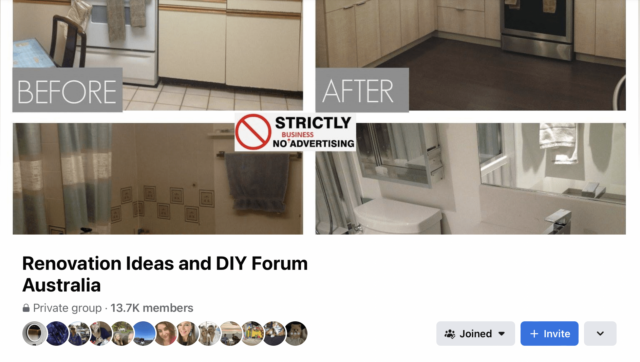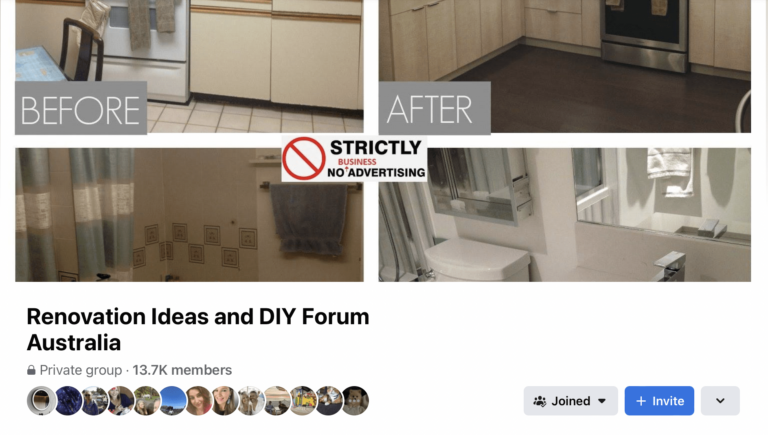 Mums Who Build, Decorate & Renovate
Another large group (it has almost 132k members), this group was started by mums Rachael and Karlie who have built a community designed to help Aussie women get advice on a range of renovation topics. The large group is friendly and supportive and it's a great platform for people to share and ask about all sorts of home building, renovating and decorating tasks.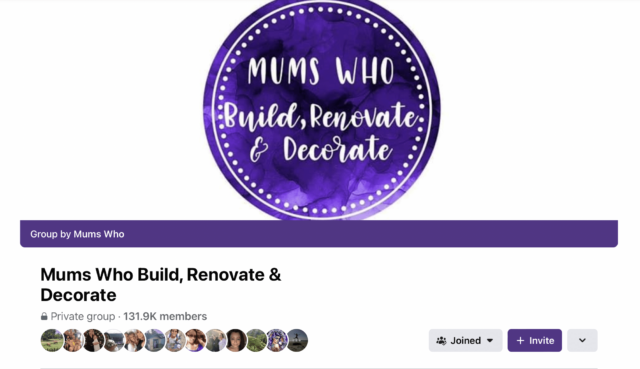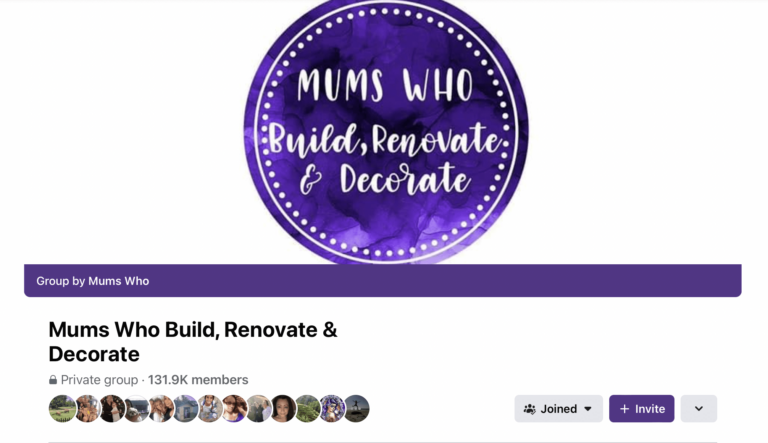 Are there any other hidden treasures you'd add to our list? Please comment below!