It's here! Our beautiful 2019 Christmas Gift Guide is available for download!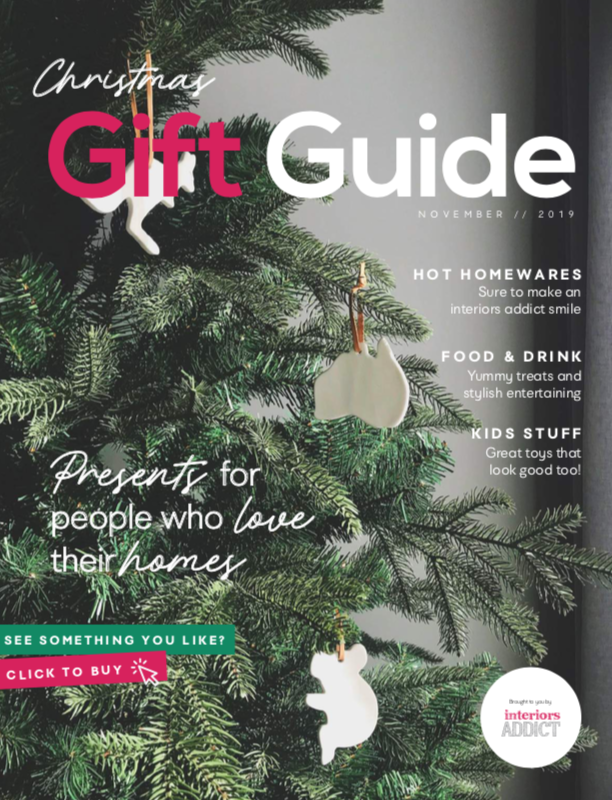 It really does have something for everyone, including a number of exclusive discount codes for you to take advantage of. Christmas is an expensive time after all!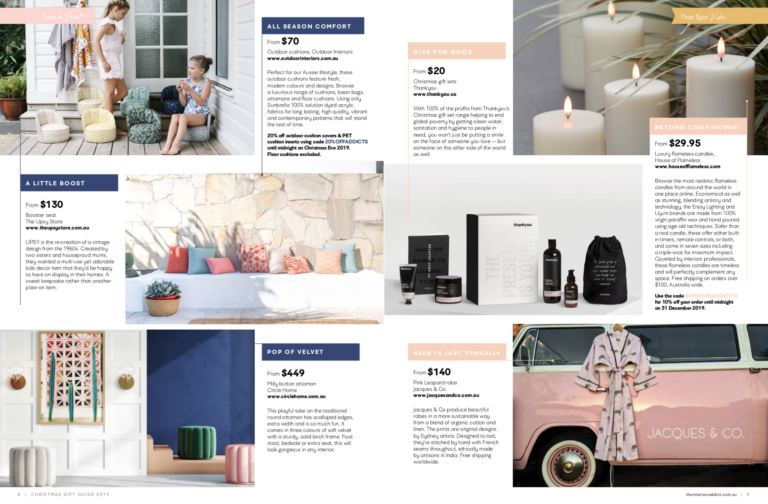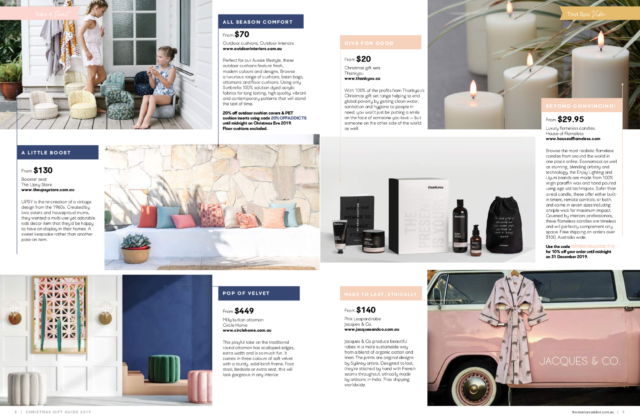 Simply click on the link at the end of this post to download your magazine-style gift guide. If you see anything you like, simply click on the picture of it and you'll be taken to its website to buy it online (there are no affiliate links in this guide).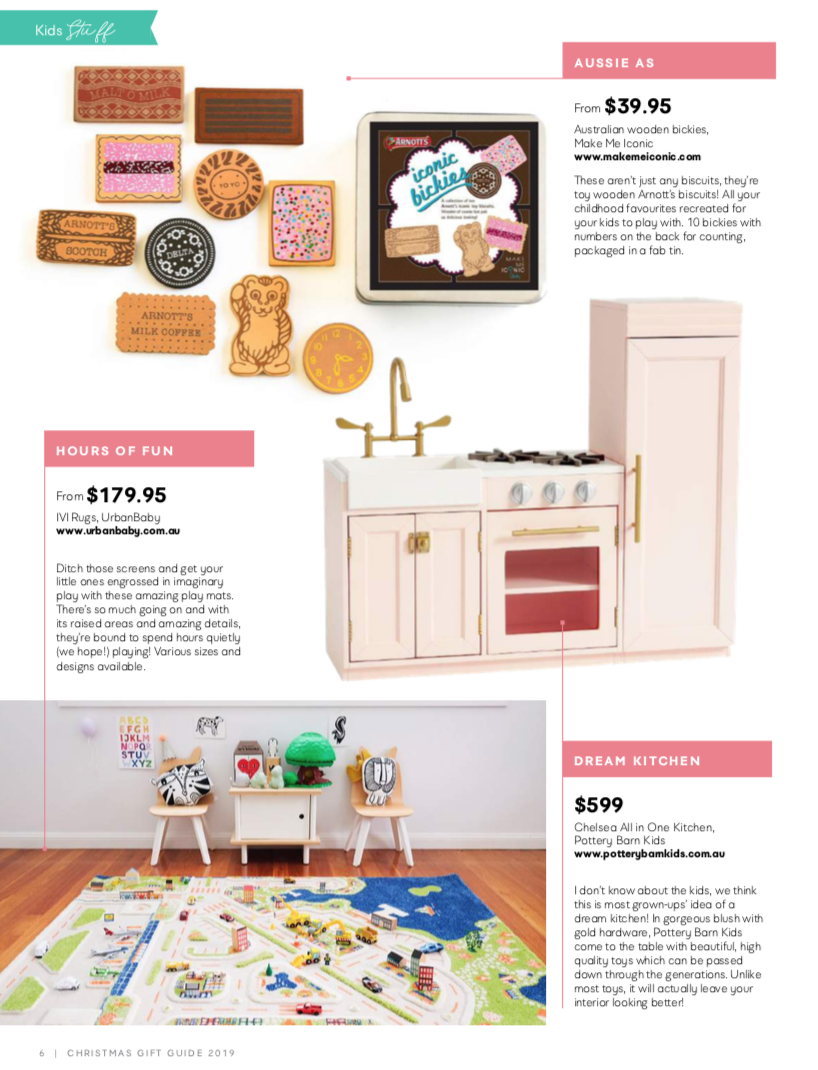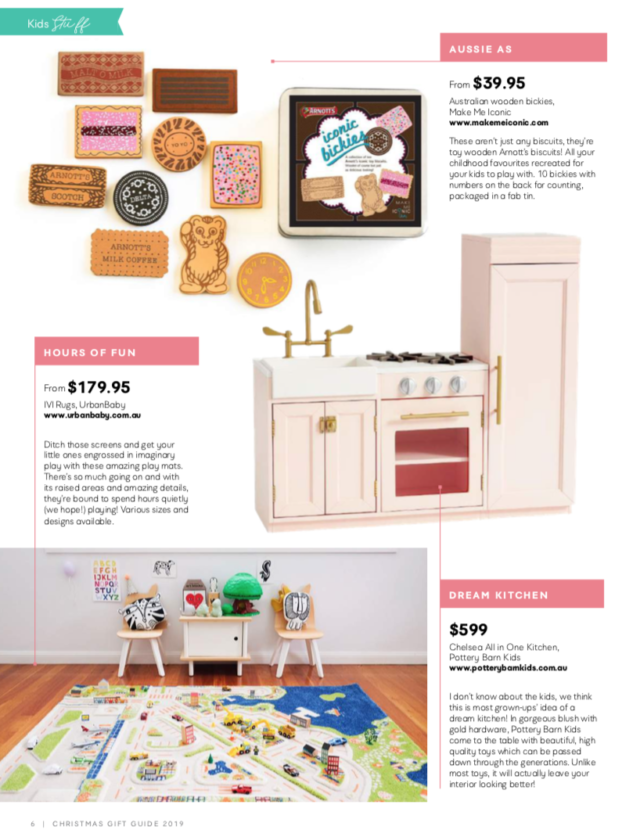 We hope you enjoy it and if you have any questions, please email [email protected]
Have a sale to promote before Christmas? Also email Jodie to ask about our special end-of-year advertising packages with small business discounts!
Enjoy!
DOWNLOAD YOUR FREE CHRISTMAS GIFT GUIDE
Cover image: ABOUTKP