Are you dreaming of a grown up bedroom like the gorgeous boudoirs we all drool over in the magazines? Would you like to leave your bedroom door ajar (with pride) when friends drop by unexpectedly? Then we have the competition for you this week.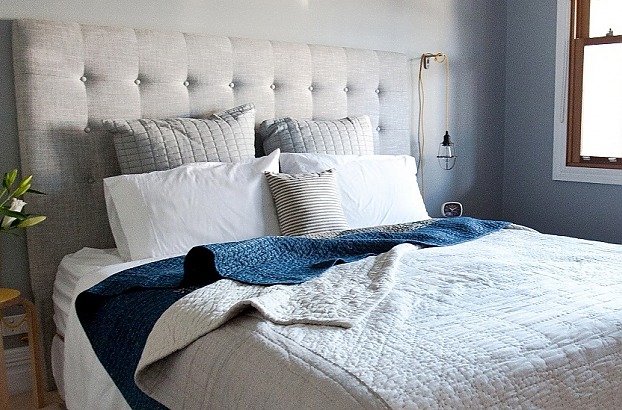 Georgie Leckey from Heatherly Design has been creating to-die-for upholstered bedheads since 2007 from her home in regional Victoria. The bedheads are then produced in Melbourne, making them 100% Australian designed and made.
You might recognise some of Georgie's designs from the last two seasons of The Block. They were featured in bedrooms by Amie and Katrina, Josh and Jenna and Dan and Dani to namedrop a few. They're also in the current issue of Real Living.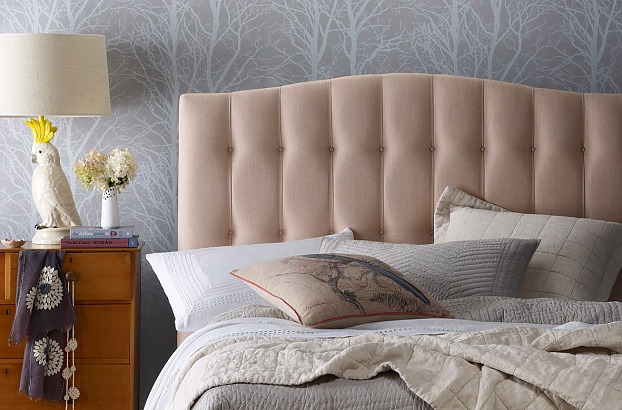 To get your mitts on your very own, custom made Heatherly Design upholstered bedhead for the ultimate Spring bed makeover, send us a photo of your bedroom. Show us why you deserve one of these gorgeous bedheads up to the value of $1,000 to put the finishing touches to it. Or alternatively, why you are in dire need of a bedroom overhaul. If you win and you wish to select a more expensive design, you can simply pay the difference.
Email your entry to [email protected] by the end of Thursday 20 September 2012. Then visit Heatherly Design to start dreaming of your perfect bed!