As winter sets in, there is an increased focus on the bathroom which is no doubt due to the nesting that the season inspires. Not only do people typically spend more time at home, long, warm baths are something of a cool-weather ritual and with that in mind, Josh Mammoliti, of online bathroom goods retailer The Blue Space, shares his pick of the latest bathroom trends.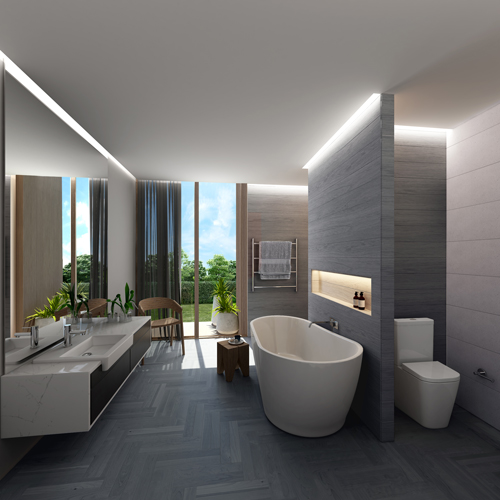 Timber tiles
There's no denying that timber brings a certain warmth that is unmatched by many other materials. This no doubt explains why timber-look tiles are so popular of late. "Timber in the bathroom is definitely popular this year. Timber look tiles are great for bringing warmth and texture to the bathroom," says Josh.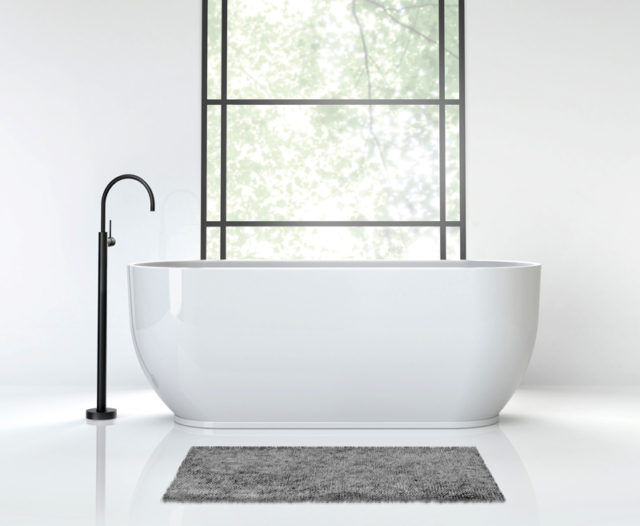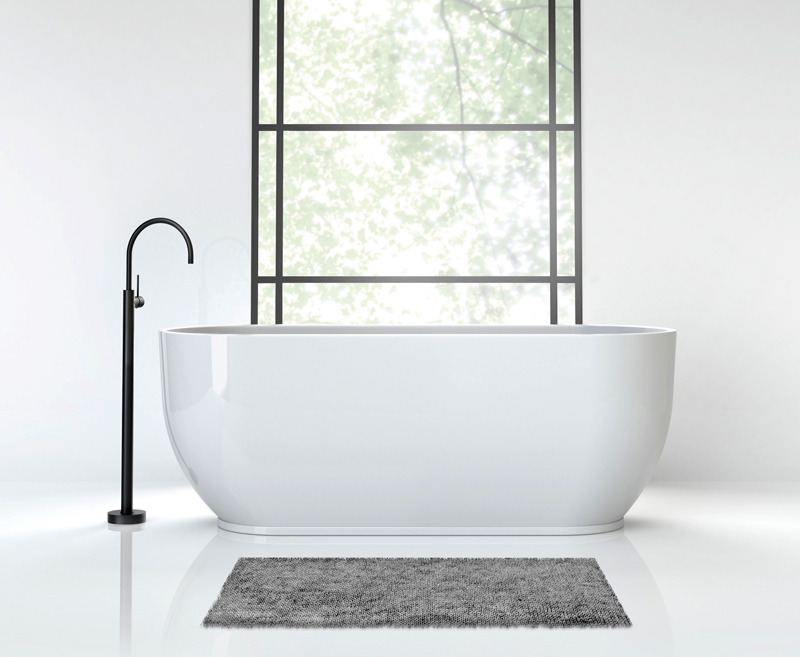 Black tapware
A more enduring trend than we predicted, black tapware is proving capable of more than fifteen minutes of fame."With so many bathroom looks able to capitalise on the trend, from Scandinavian to modern and minimalist, matte black remains a very popular look," says Josh.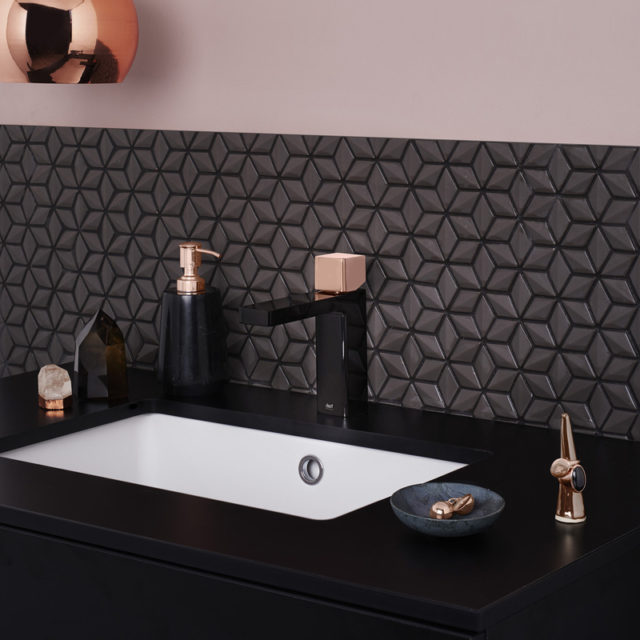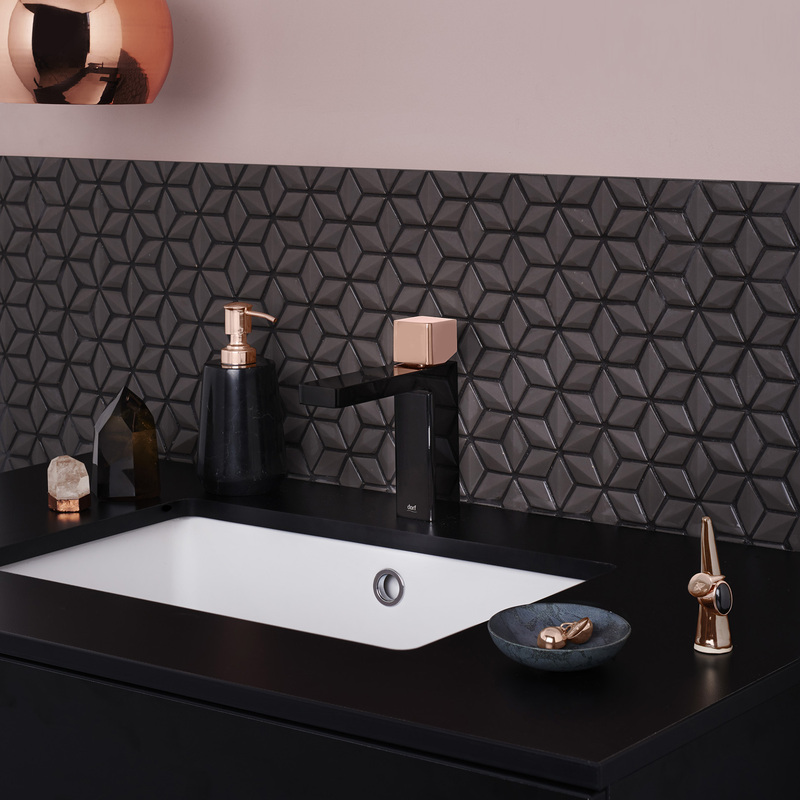 Warm metallics
Something of a modern classic in any interior space, warm metallic such as rose gold and brass are huge trends this year and great for a luxe bathroom look. "They key with these metallics is not to overdo it, a key piece in the bathroom can perfectly play off textured finishes such as timber," says Josh.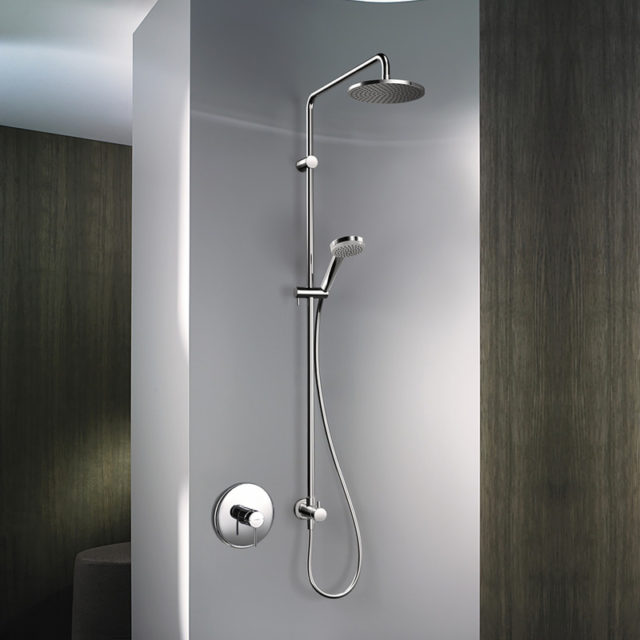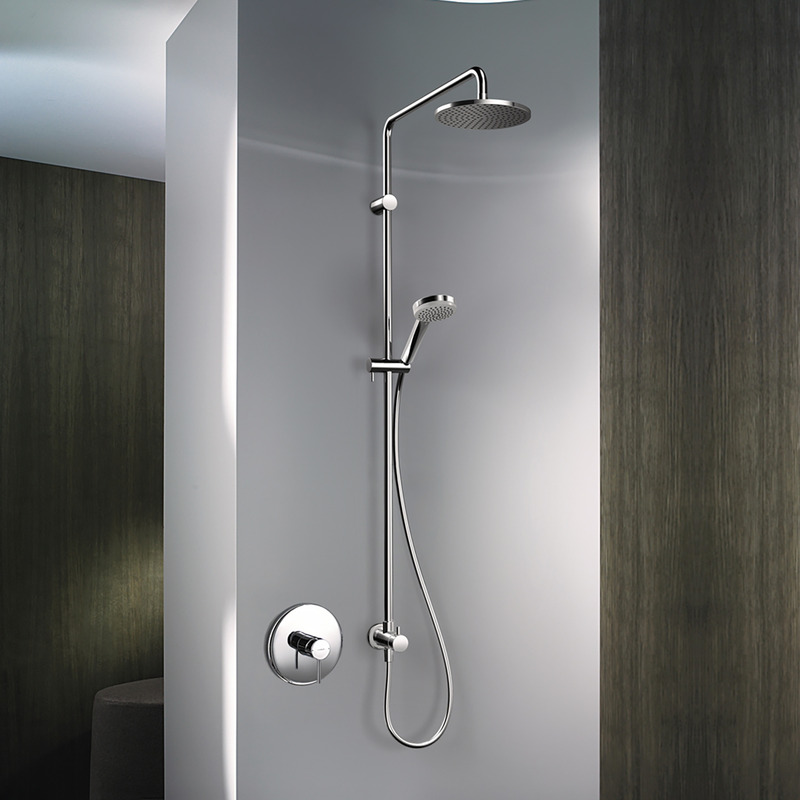 Smart showers
Not only are they super practical but smart shower systems, or double shower heads, are a luxurious point of difference for the bathroom. "Be soaked with a rain shower when you want to relax or use the hand shower when you want to keep your hair dry," says Josh.
Recessed LED strip lighting
We loved Philippe Starck's interpretation of the LED bathroom trend, and also how recessed LED strip lighting has shrugged off its tacky associations and is being used in all manner of clever (and subtle) ways. "Recessed LED strip lighting around the perimeter of the room and above the mirror is a prominent trend. Use the lighting in creative ways – under wall hung vanities or even in your shower head to really create ambience in your space," says Josh.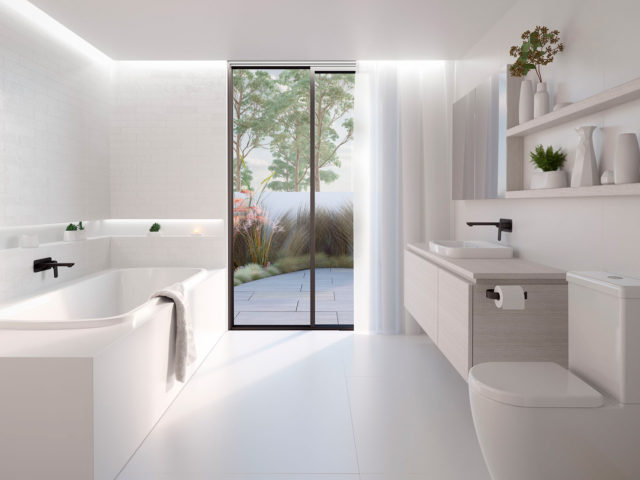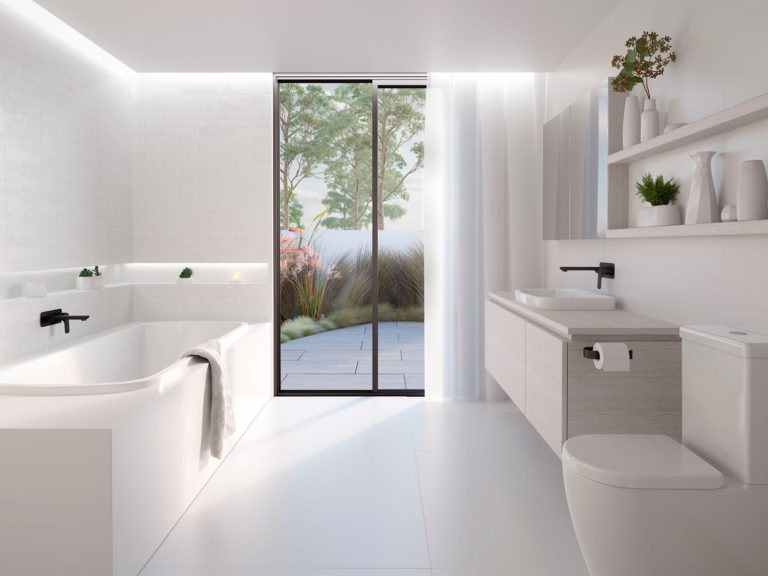 Rimless toilets
Say, what?!? In technical terms, a traditional toilet has a 'boxed rim' that the water hits when the device is flushed – the perfect hiding spot for all manner of germs. A rimless toilet removes the rim and allows the water to run around the bowl through a completely visible, exposed channel. The channel is made of the same material as the rest of your toilet bowl and, because you can see it, it's super easy to clean.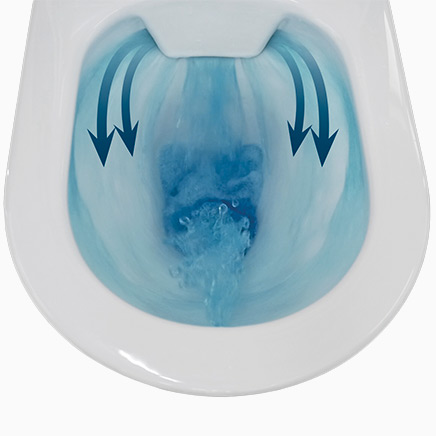 "Rimless toilets are one of the biggest leaps forward in technology we have seen in some time. Already popular in Europe, we expect the trend will really take off in Australia – once you see how much cleaner these toilets are you won't want anything else," says Josh.