Three up-and-coming designers have been given $2,000 towards their professional qualifications: the first recipients of the IKEA Rhodes design grant.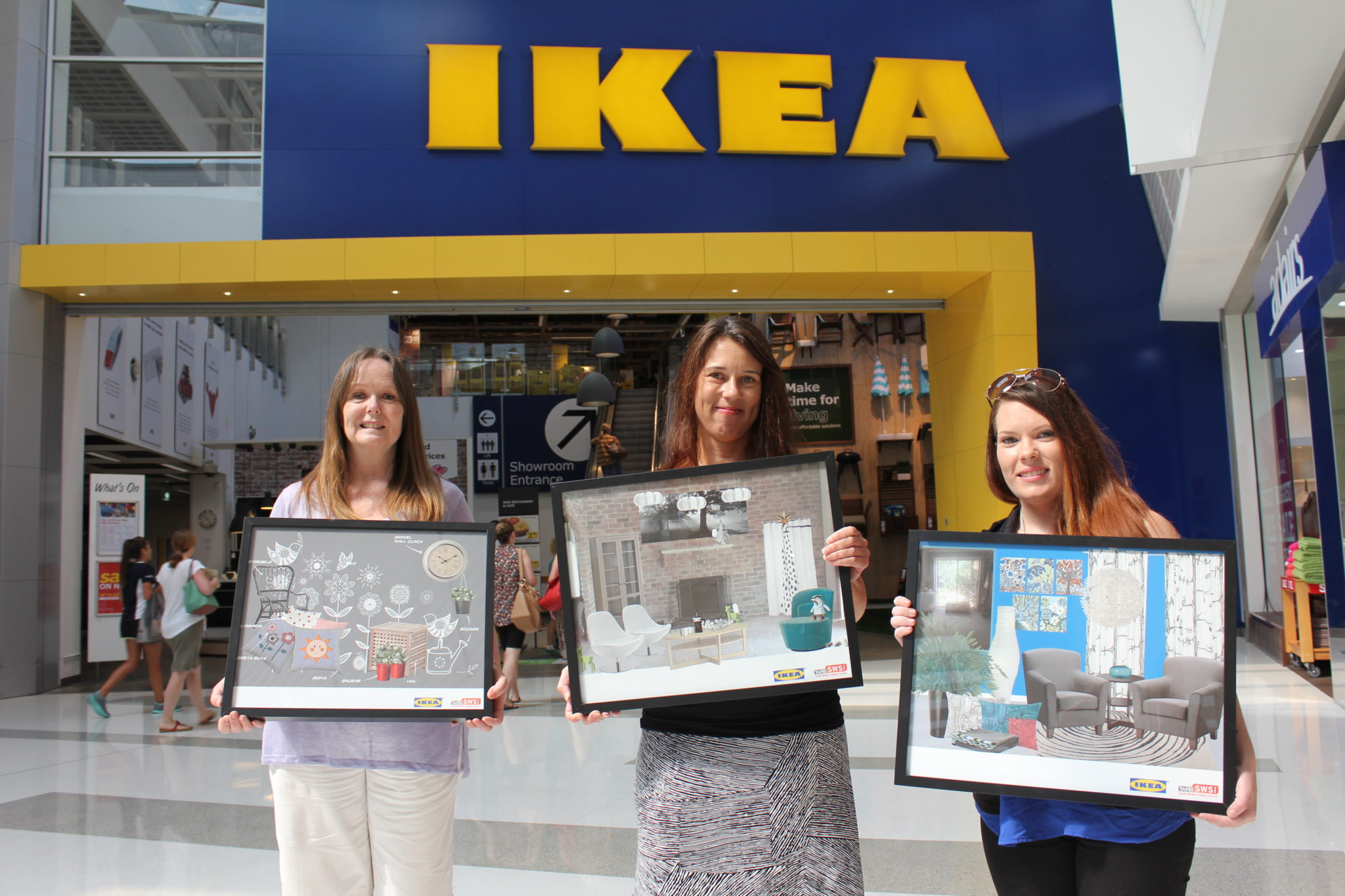 They are Christina Brooks from Concord, Sarah Reason from Campbelltown and Celine Huggins from Winmalee in the Blue Mountains. They now have the opportunity to take their design career to the next level with financial support to study interior design at one of Sydney's top interior design schools, based at TAFE SWSi's Lidcombe College.
They were asked to demonstrate their creativity by redesigning a corner of their own home using images of IKEA products from its catalogue. Entries were published to the Lidcombe xposed Facebook Page, where members of the public were urged to show their support by 'liking' their favourite. The top five were then displayed at the IKEA Rhodes store and customers were given the final say on the best three.
Store manager Michaela Quinlan said: "These three designers were absolute standouts. By providing financial support to local designers in their studies, we are excited to be playing a role in helping the local community and furthering the development of new talent." TAFE SWSi Institute director Peter Roberts, added: "This opportunity will give three very talented designers the chance to build on their interior design talents and to gain the job-ready skills needed to excel in the highly competitive design industry."
For more information on about TAFE SWSi interior design qualifications visit www.swsi.tafensw.edu.au