Struggling to find a suitable market to sell their wares, fashion designer Sarah Thornton and jewellery designer Brooke Johnston, decided to take matters into their own hands. Creating what would become the extremely popular Finders Keepers market, the seven-year-old event now runs bi-annually in Sydney, Melbourne and Brisbane.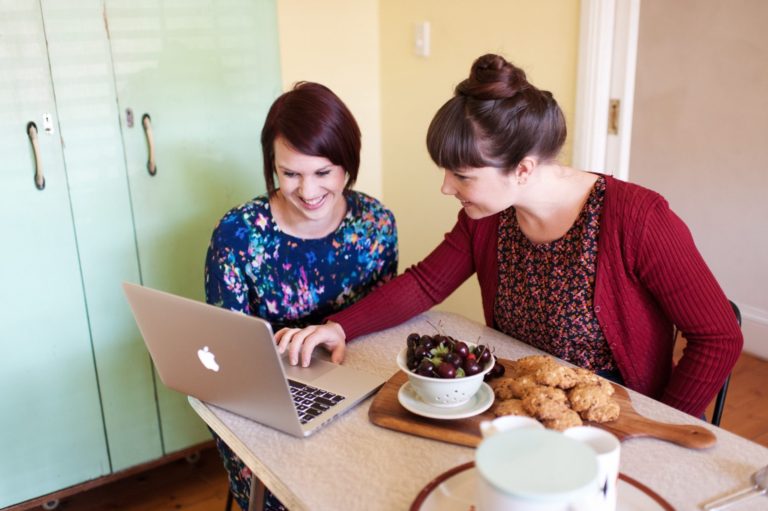 "We dreamed up the concept of collaborating with like-minded emerging designers that sold really unique up and coming designs," explains Sarah. "We then started really small with 20 designers and it all snowballed organically from there. The 'design market' was not yet a thing in Australia."
Having met after Brooke moved to Sydney and started dating Sarah's cousin (they're now married!), the girls had an instant connection. Similar creatively, they started Finders Keepers as a hobby, not paying themselves a wage and working in their spare time.
"There was no real business plan or financial plan in place," says Sarah. "We had no idea what we were doing! As we grew, we needed more time, resources and staff and had to grow up in so many ways. It's been such a crazy journey but I do believe if we hadn't started it out of passion alone, I don't think we would have started it at all. You sometimes need to go into these things blindly and put your whole heart and soul into them!"
Strong supporters of independent design, everything on offer is from a small business owner and mostly handmade or sourced and made in Australia. With their products ranging from fashion, jewellery, homewares, art, lighting, plants, beauty and food products, the girls pride themselves on showcasing not just amazing goods, but having a beautifully curated event.
"While Finders Keepers is primarily a design and art market event that brings together talented designers from all around Australia, you will also find live music, workshops, inspiration, food and beverages and great locally made products to take home. We have a passion for bringing independent design to the forefront and creating a platform for emerging designers, artists and musicians to showcase their work in a supportive and creative atmosphere."
With upcoming winter events in May (Sydney) and July (Brisbane and Melbourne), the girls don't plan on slowing down. "We've been working on getting Finders Keepers to new states and even looking overseas as a one-day-dream. We just want to continue holding great inspiring events and helping small business owners grow their own little dreams too."