Julz Beresford creates art for children's walls which is timeless and non-kiddy, much like her children's bedrooms. When it came to decorating them recently, she shunned plastic and tried to create calming spaces. "I liked the idea of making their bedrooms peaceful, somewhere they could chill out and sleep."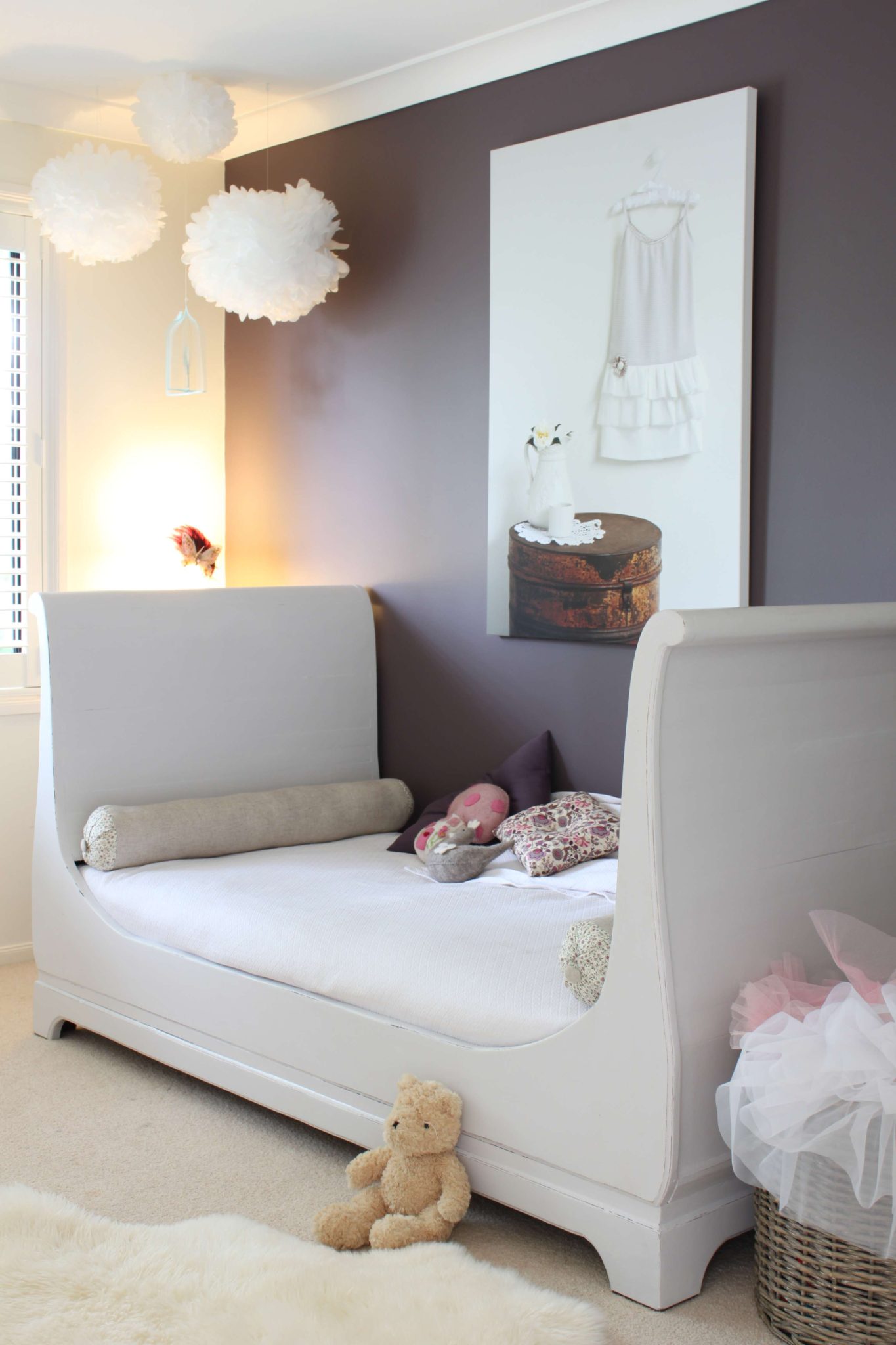 Daughter Madeline's room has the bed Julz dreamed of as a child herself. "It's a bargain $80 eBay buy which I painted a light grey. The wall colour is Muscatel by Porter's Paints and is a deep plum colour which is timeless. It should last her many, many years. The large artwork, Cream Camellias, jumps out on the dark plum wall. She loves her room."
Son Sam's room is quite small. "I wanted a dramatic wall colour, but to paint a feature wall or the whole room a dark colour would have made it seem smaller, so I tried painting the bottom third a lovely calming classic blue and it somehow grounds his furniture and the space nicely. A fun experiment that worked! His bed is a racing green colour which I love and the artwork is my favourite boy's art work Aerial Acrobatics, with a pig flying the plane. Pigs really do fly!"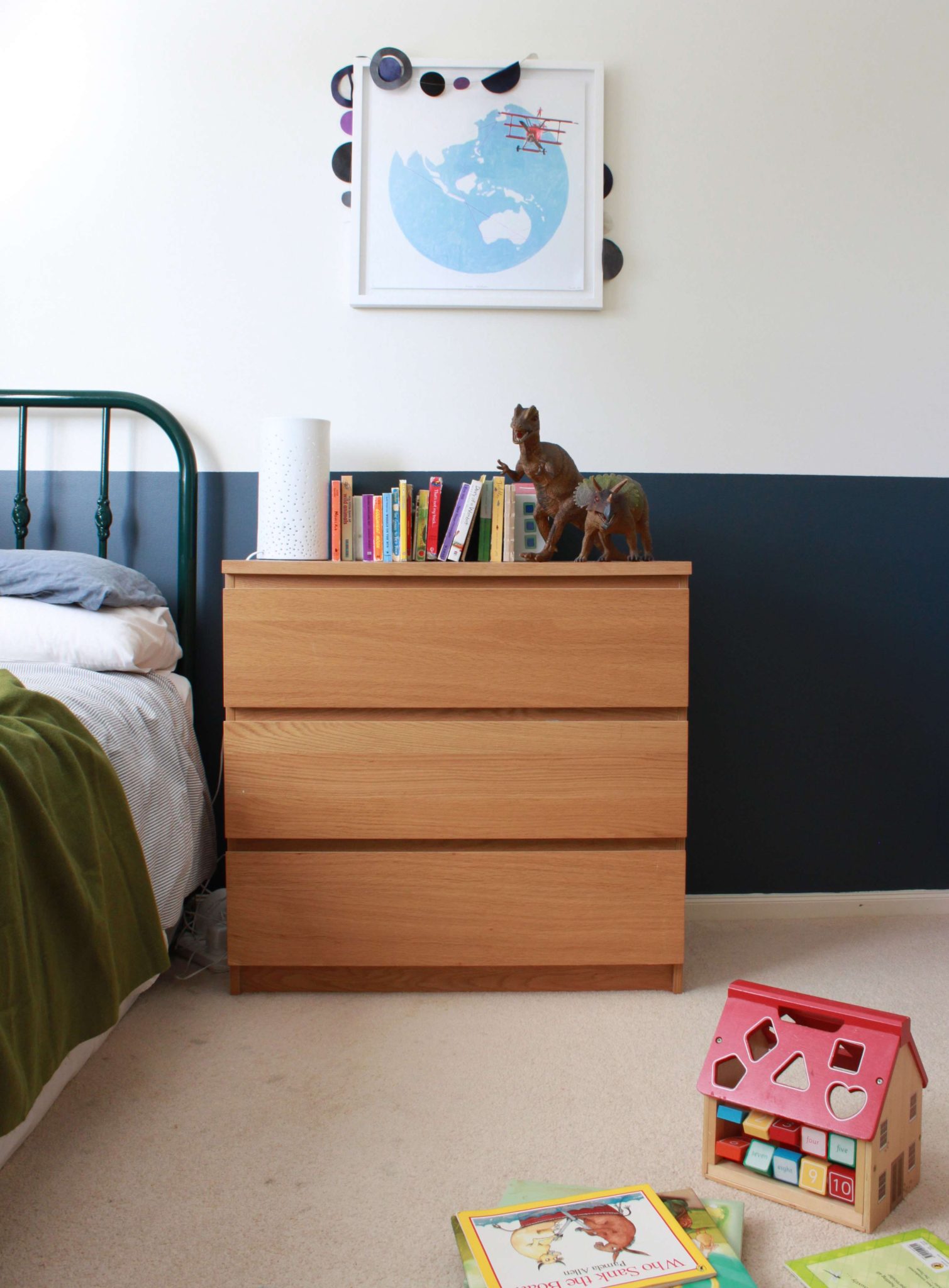 Julz, husband Richard and their two children have lived in their Northern Beaches Sydney home for four years and their neighbours are some of their favourite things about it. "We love our street." They have decorated it inside and out but luckily for them, it had "good bones".
The large garden is perfect for entertaining and Julz painted the entire house herself. "It was a bigger job than I thought but I do have to admit I love painting. I find it so satisfying giving somewhere a lift with colour."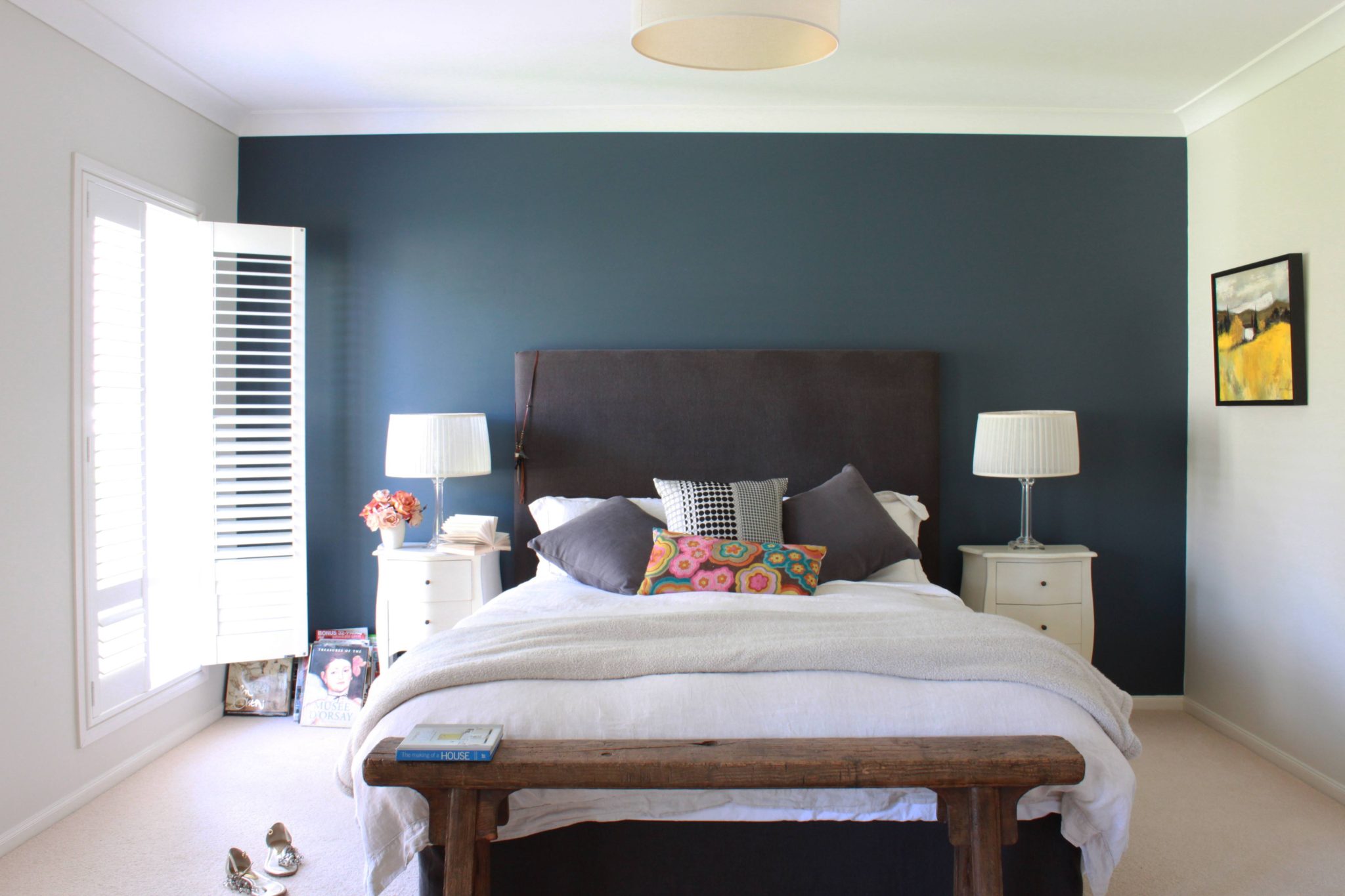 Her living room is definitely eclectic. "I just sort of collected things I love and they sort of mesh together somehow. The mirror and console was my dear Nanna's and I love it. It's a bit over the top for the space but I love it anyway. I wanted to create a dark, calming room, similar to the spaces I enjoyed while living in England.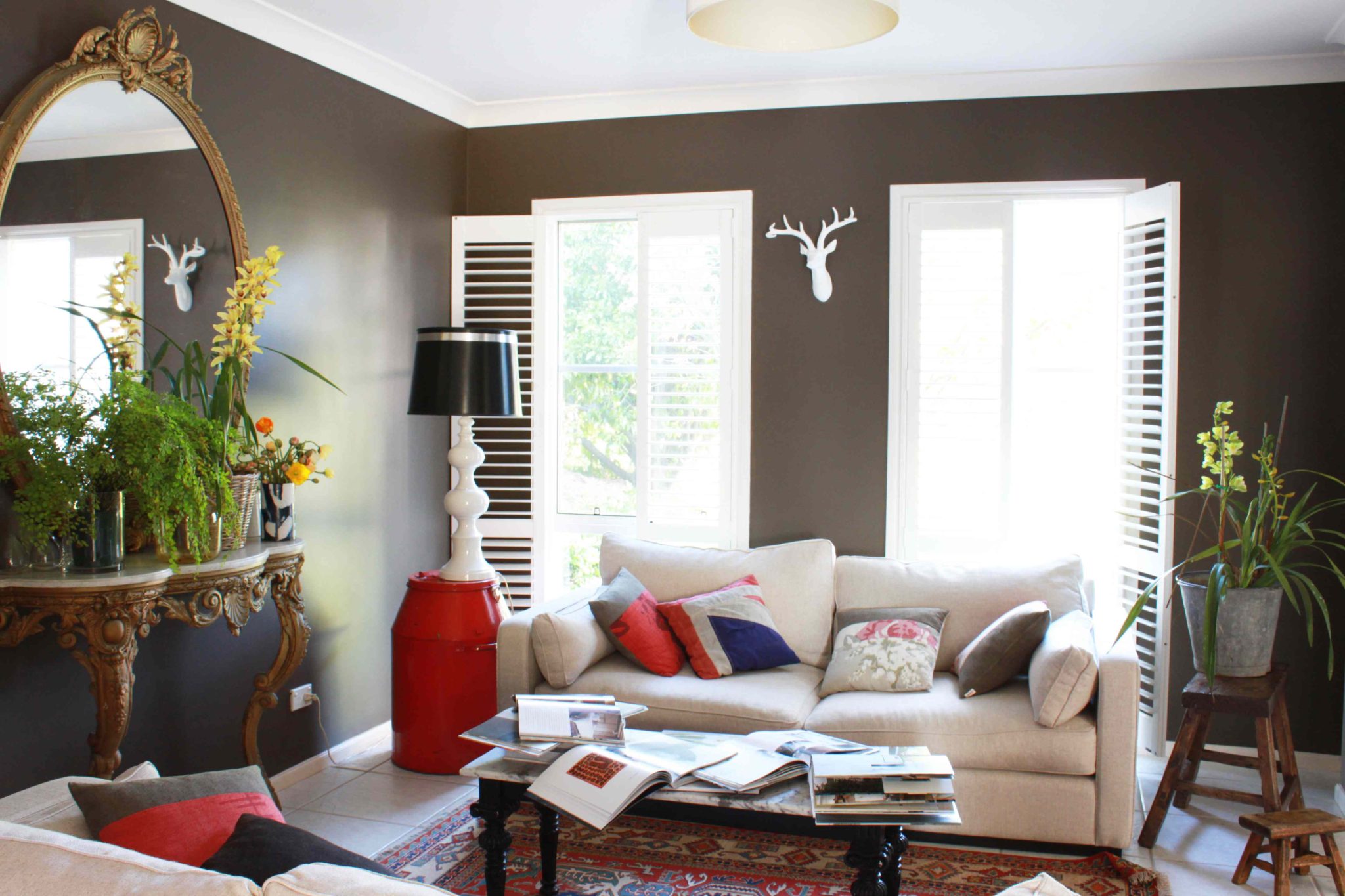 "This room is our chill out room. So calm and peaceful, it's great to be in when life is pretty hectic. It slows me down! The lamp was a great find from 506070 shop and the red stand it sits on is an old European ballot box from Tokens of Living in Mona Vale. It's such a fabulous colour and is nicely beaten up and full of character."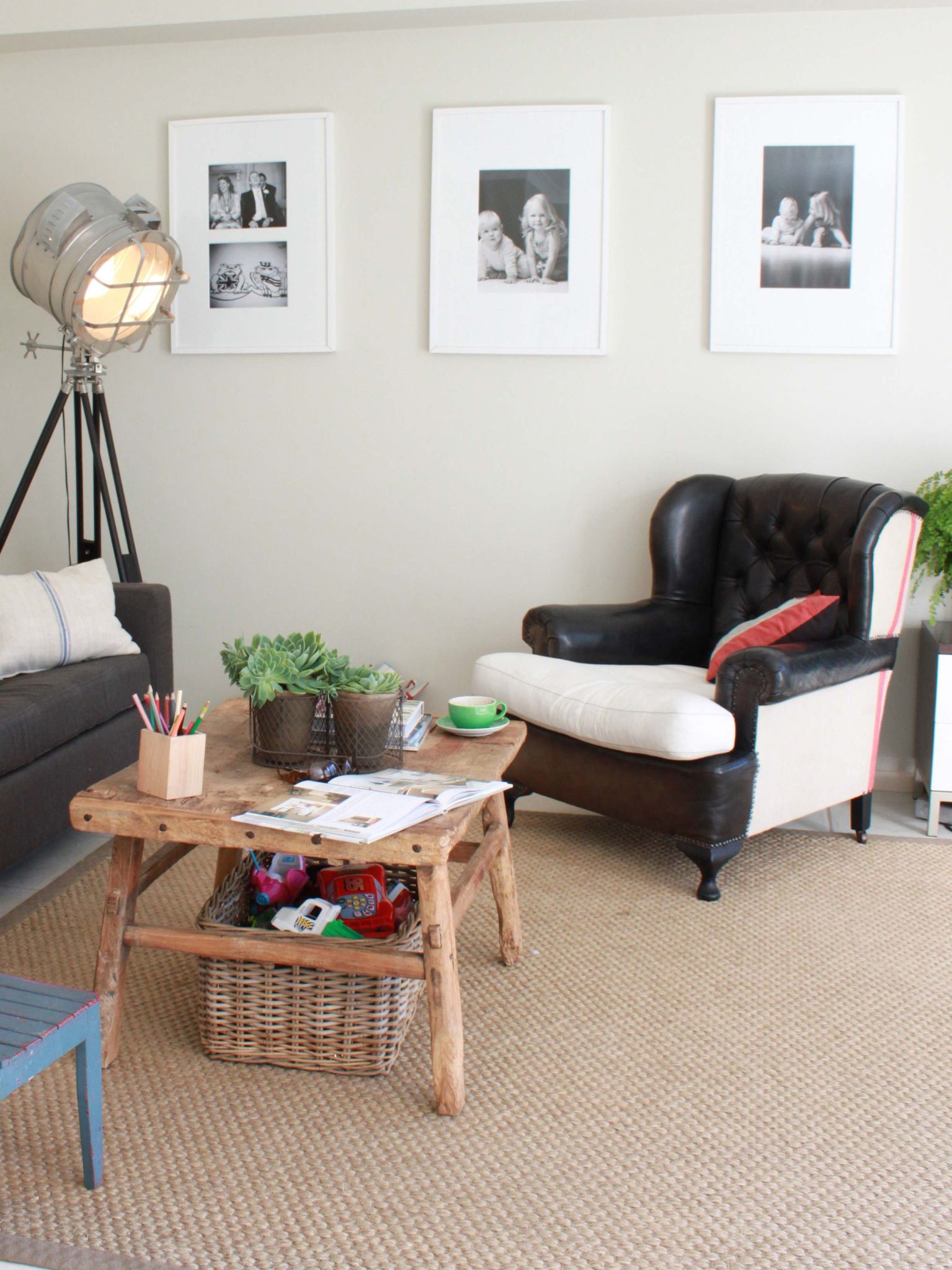 The newly refreshed kitchen is a current favourite. "The tiles are not everyone's taste but just so graphic and timeless I think," she says. "The cupboard doors are new and are placed over the existing units. They are hand painted by me. I didn't want a smooth plastic finish to the doors but rather something organic and textured, something that would blend well with the hard stone surface and the organic porous Moroccan tiles. It took me days to paint them!"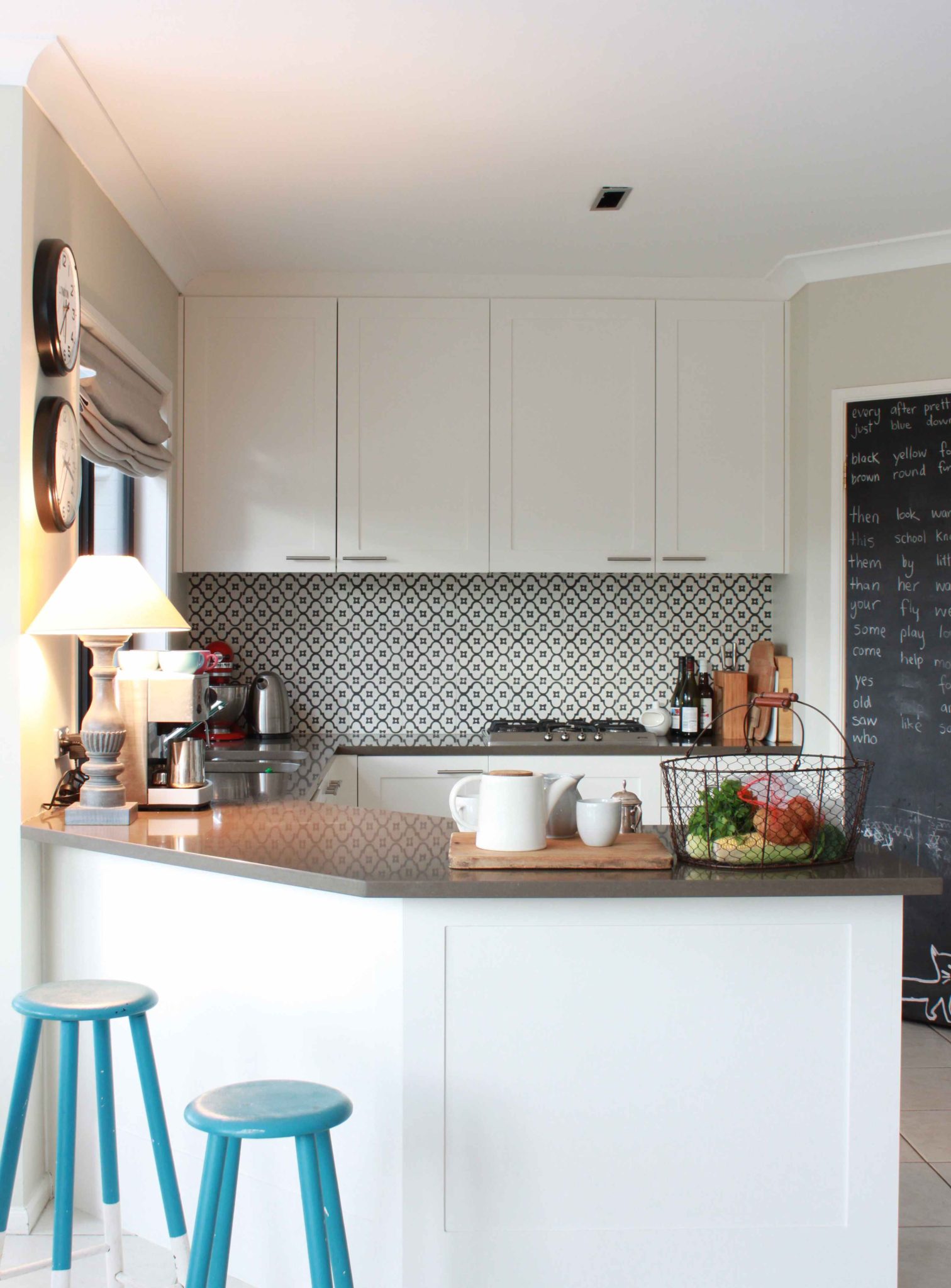 With her artwork, Peachie Kids Art, Julz tries to create pieces with longevity. "I tried to create something which isn't just for newborns and their nurseries but art which is stylish and will be enjoyed by parents and children for many years. It's not something they will grow out of in a year and become yet another baby throwaway item."