Sponsored by: Grafico
We're long-time fans of wallpaper here at Interiors Addict which is why our interest was piqued when we came across this gorgeous home recently. From florals to botanicals, maps and clouds, this home features wallpaper in every room and is the work of the talented team at Grafico.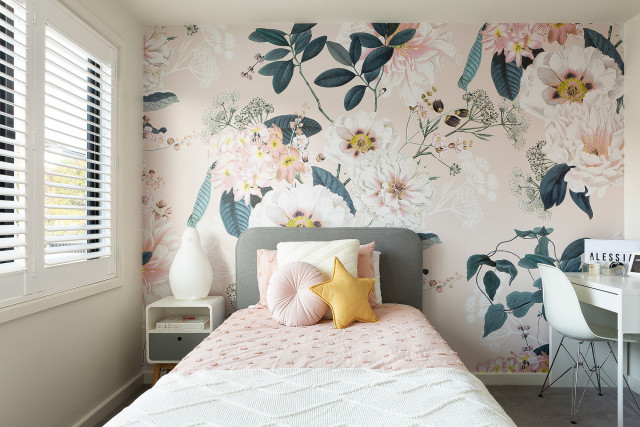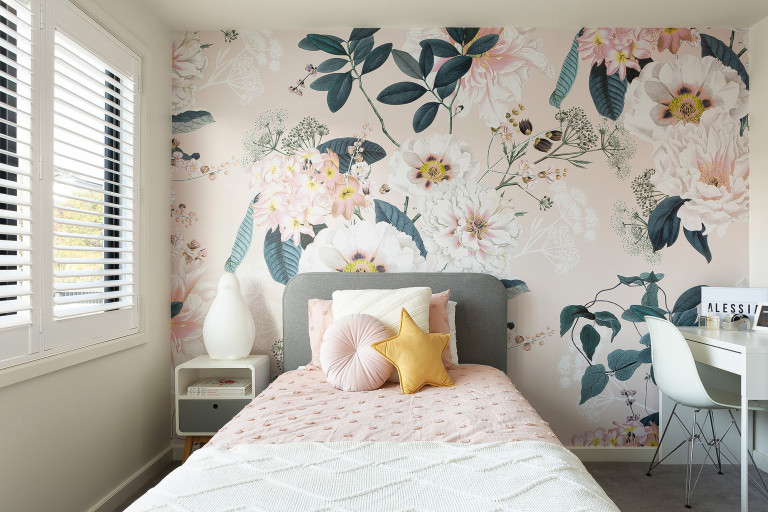 "Originally, this home had completely blank walls, so it was an exciting but overwhelming project to work on. But the whole family was involved in the selections including the youngest daughter who loved choosing a floral design for her room," says Grafico operations manager Adele Corney who runs the business alongside her husband Damian.
A graphic designer by trade, Damian initially established the business from home whilst juggling a Design degree with traditional design work plus vehicle graphics and commercial signage, before moving into the world of wallpaper. The business started to boom with Grafico's designs featured on The Block and they now employ 15 team members in Melbourne, plus installers around Australia.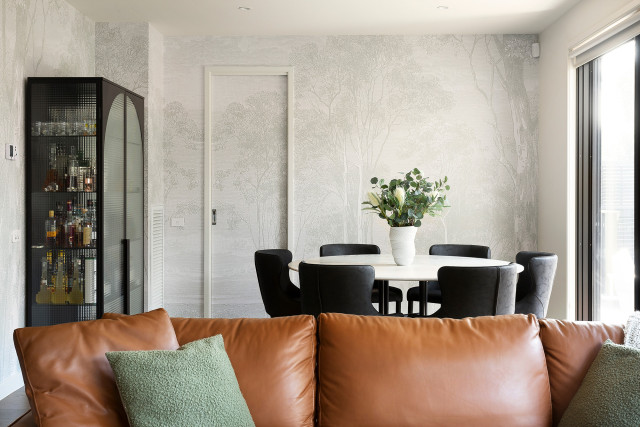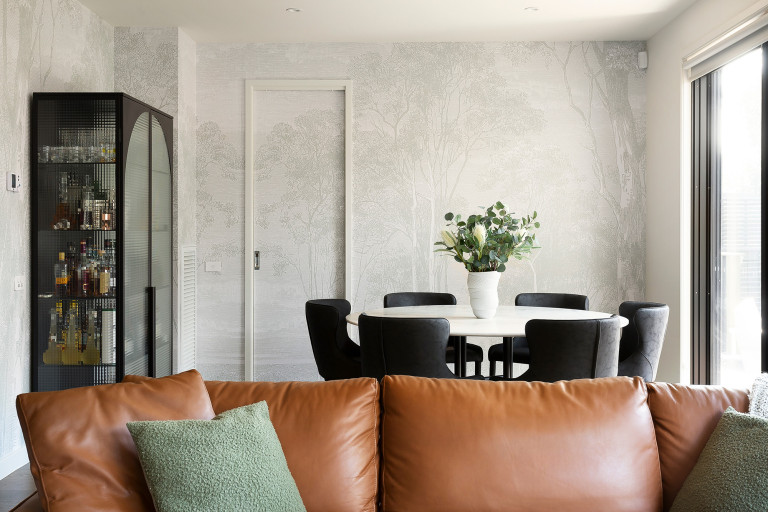 "The Block gave us huge exposure and really got us out there in front of people," says Adele who explains that working on the show is high pressure but that the team thrive on it. Essentially, the contestants are designing their wallpapers with our design team on a Sunday night or Monday and we're printing and installing by Friday of the same week!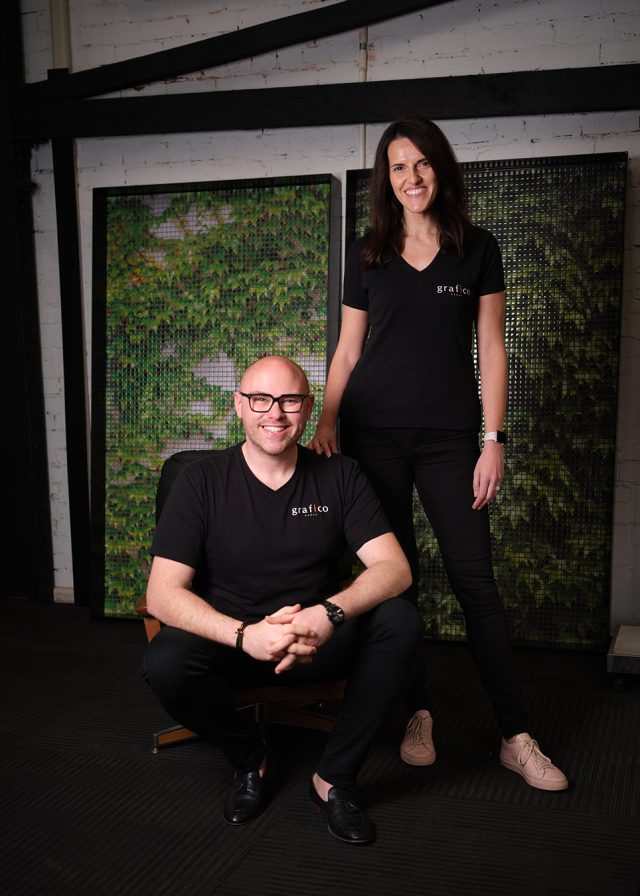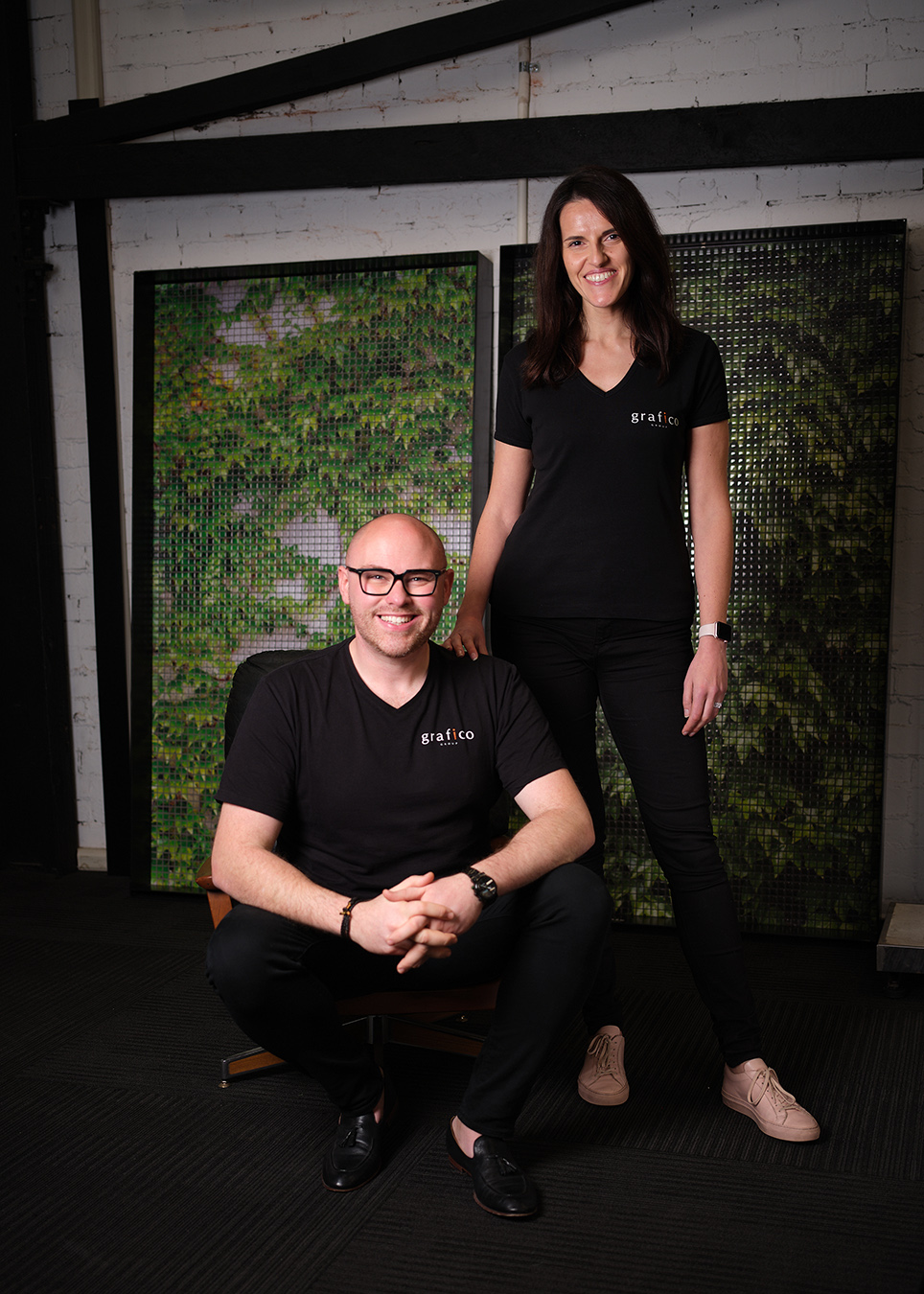 "We know the drill now and always go above and beyond to support the contestants and the show. It's challenging but also exciting and after seven seasons we're familiar with the whole process," says Adele.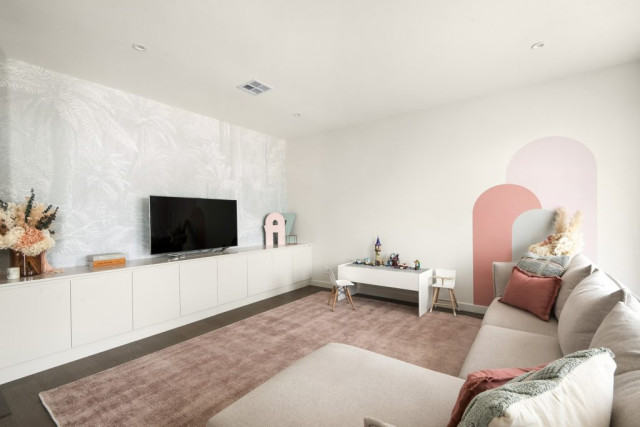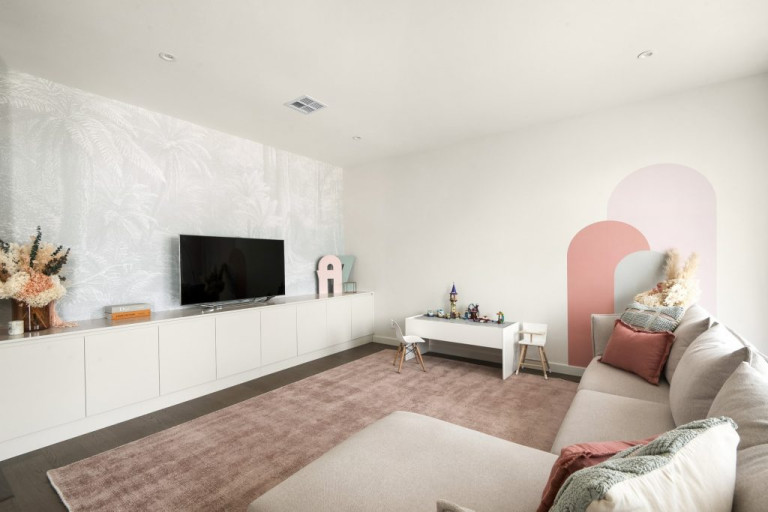 Like many other interiors businesses, Grafico experienced a COVID-related sales boom, especially on the wallpaper and custom print mosaic tile side, with many customers attracted to their DIY offering. "When COVID hit we had already set up an online store, so we were ready to go. We have recommended installers across Australia, but many people install it themselves – the whole range is DIY which obviously worked well during lockdowns," says Adele.
Entirely made to order in Melbourne, the product lends itself beautifully to customisation. While Grafico sell a lot of their designs 'as is' the brand offers bespoke designs at no extra cost and can produce to the same timeline. "Everything is made to order and fit. The product is backed with a self-adhesive making it much easier to install and remove than traditional wallpaper," says Adele.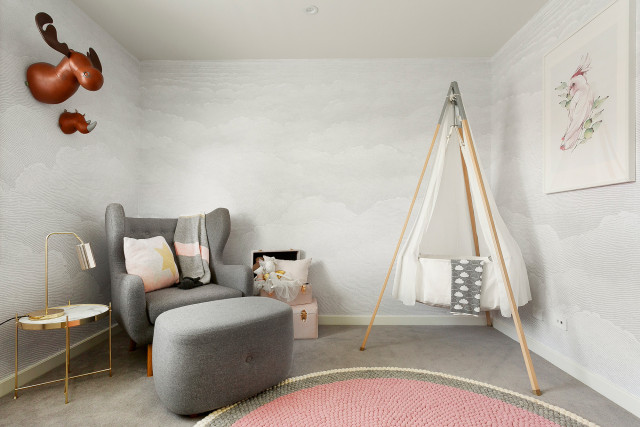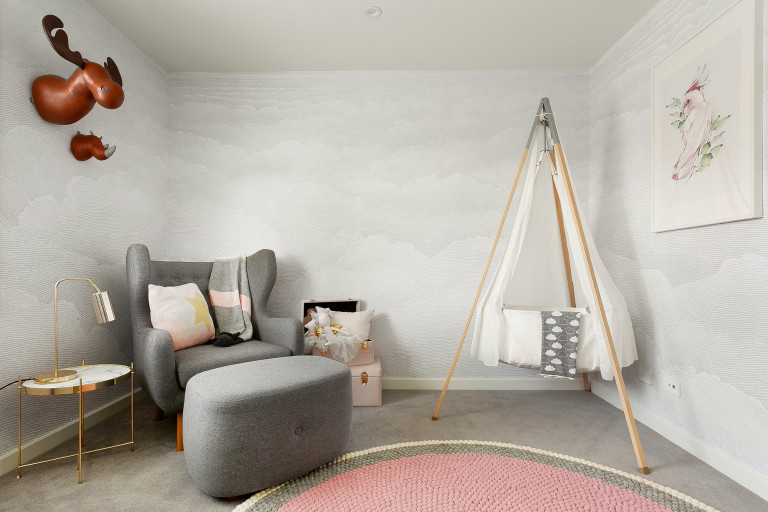 The house recently featured on Open Homes Australia, presented by Damian himself and Block alumni Bec Douros. You can watch the episode here.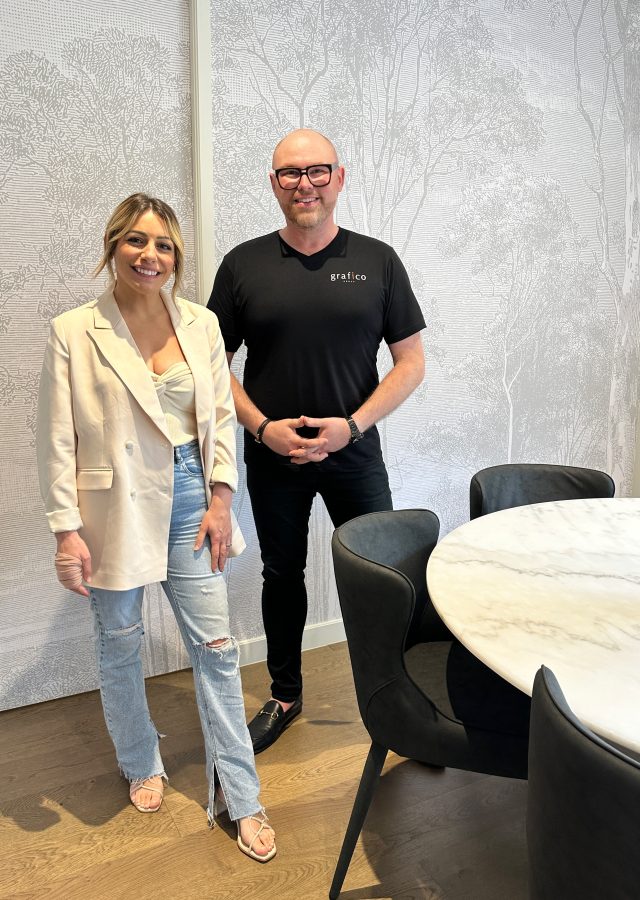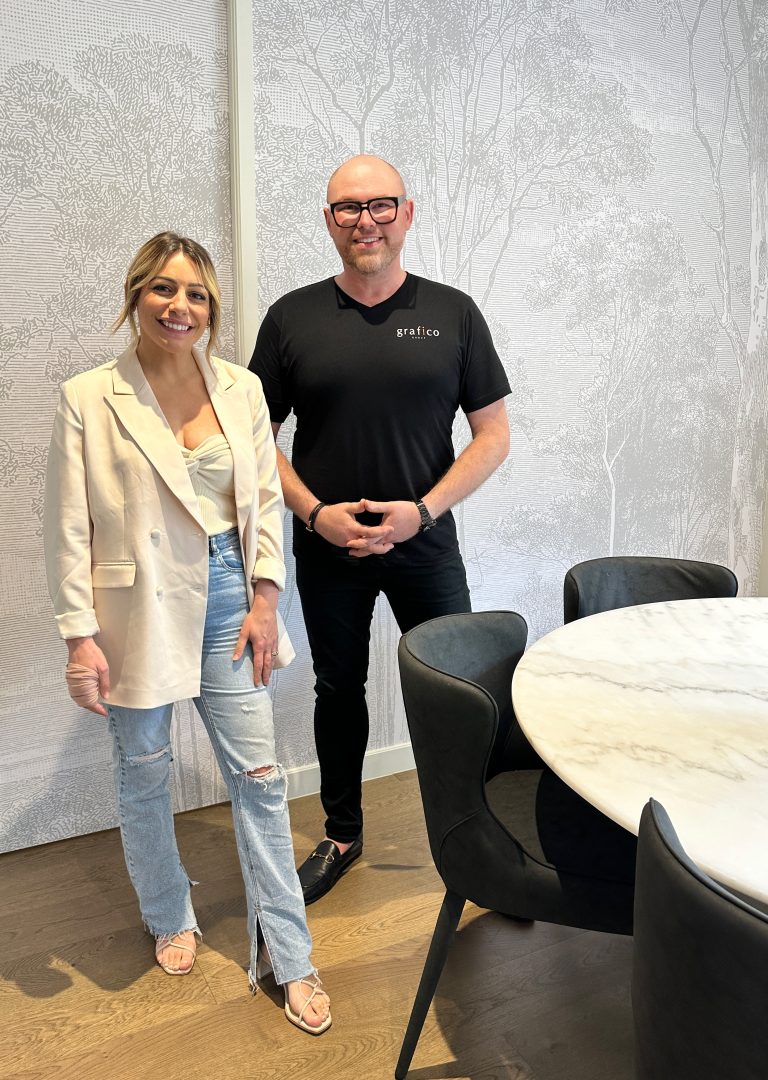 As for Grafico's most popular designs, Adele explains that Australiana and tropical themes are always top sellers but that classic patterns like gingham, houndstooth, tartan and stripes have become a lot more popular over the last 12 months. It's a look that was explored to fabulous effect at another Grafico project, Melbourne's Motley Hotel, where the company was tasked with wallpapering almost every surface.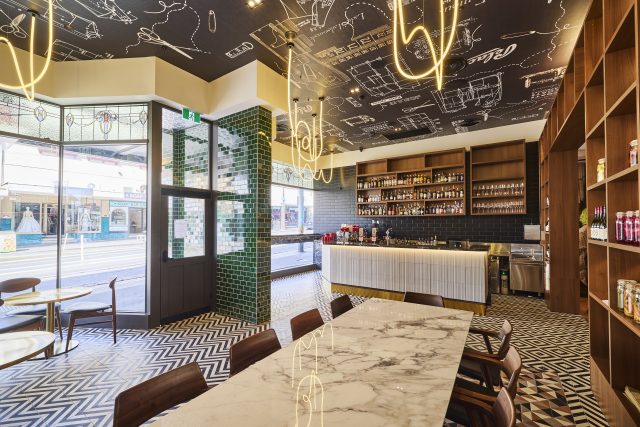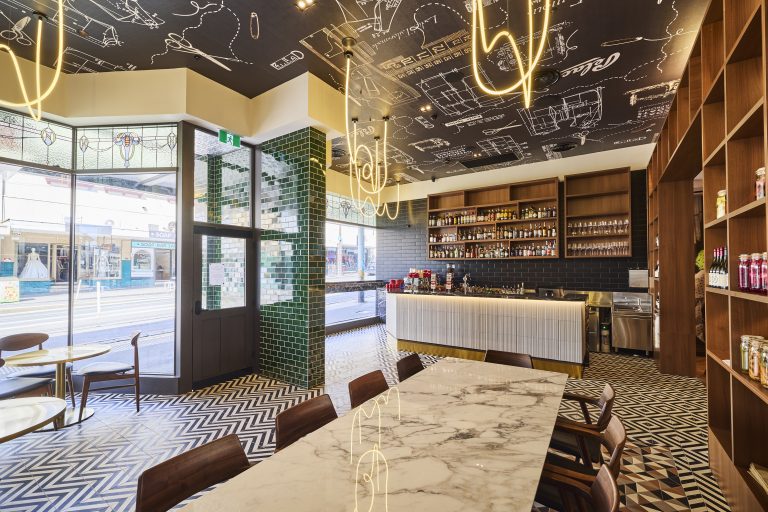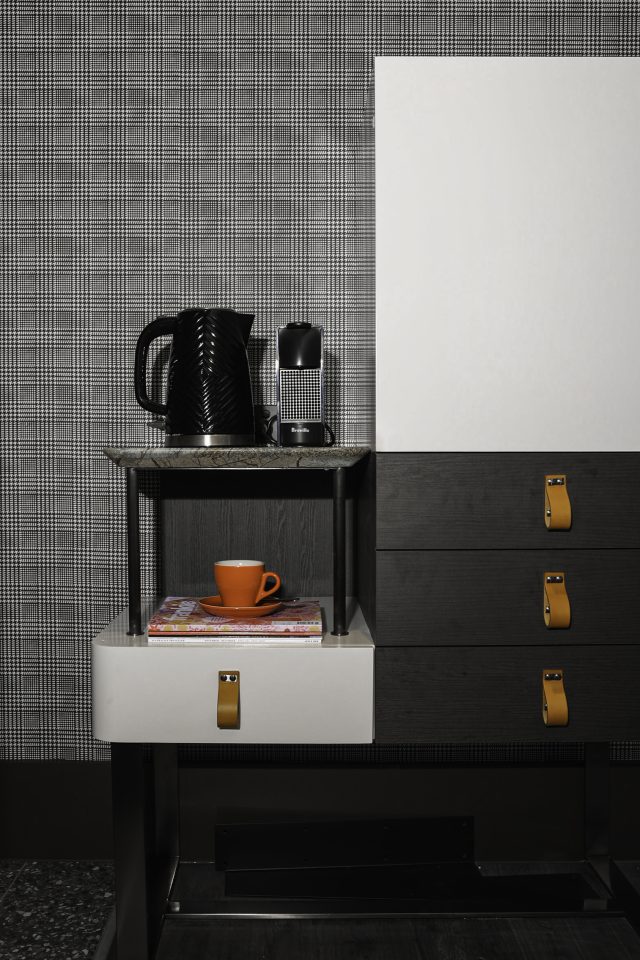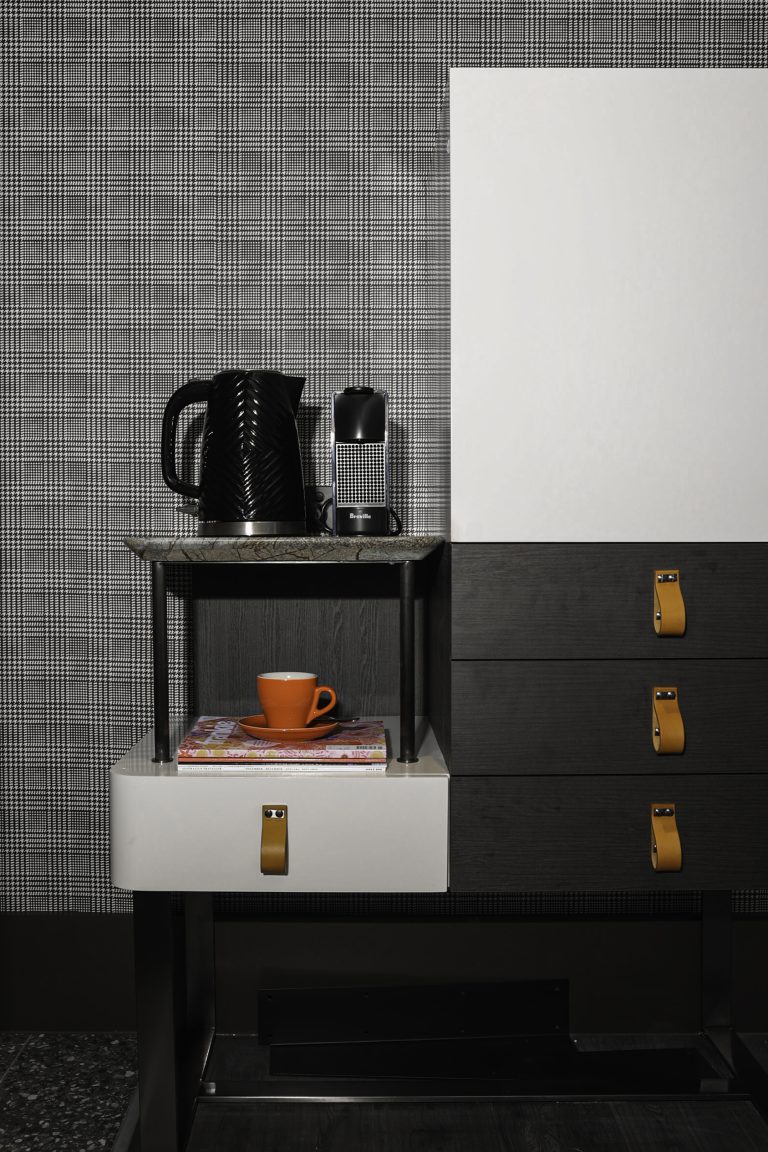 "Whilst most people will do a feature wall, the team at The Motley wanted to cover every room, corridor, bar and restaurant, even the ceilings. It was a grand project to pull off, however it all came together successfully. The project featured almost 4km of Grafico wallpaper so it was a huge project for the team to complete!"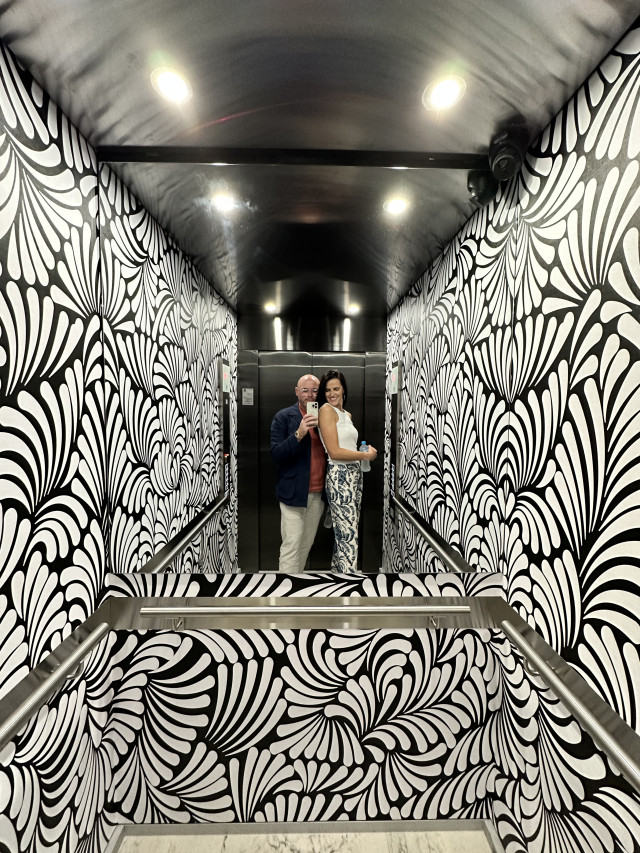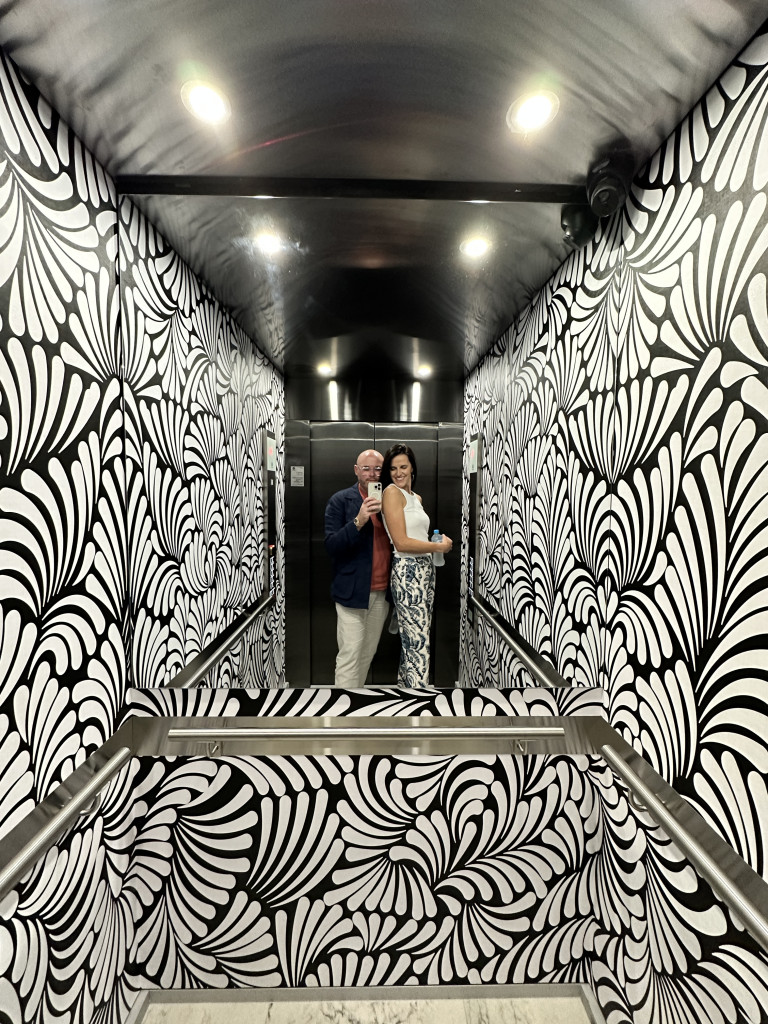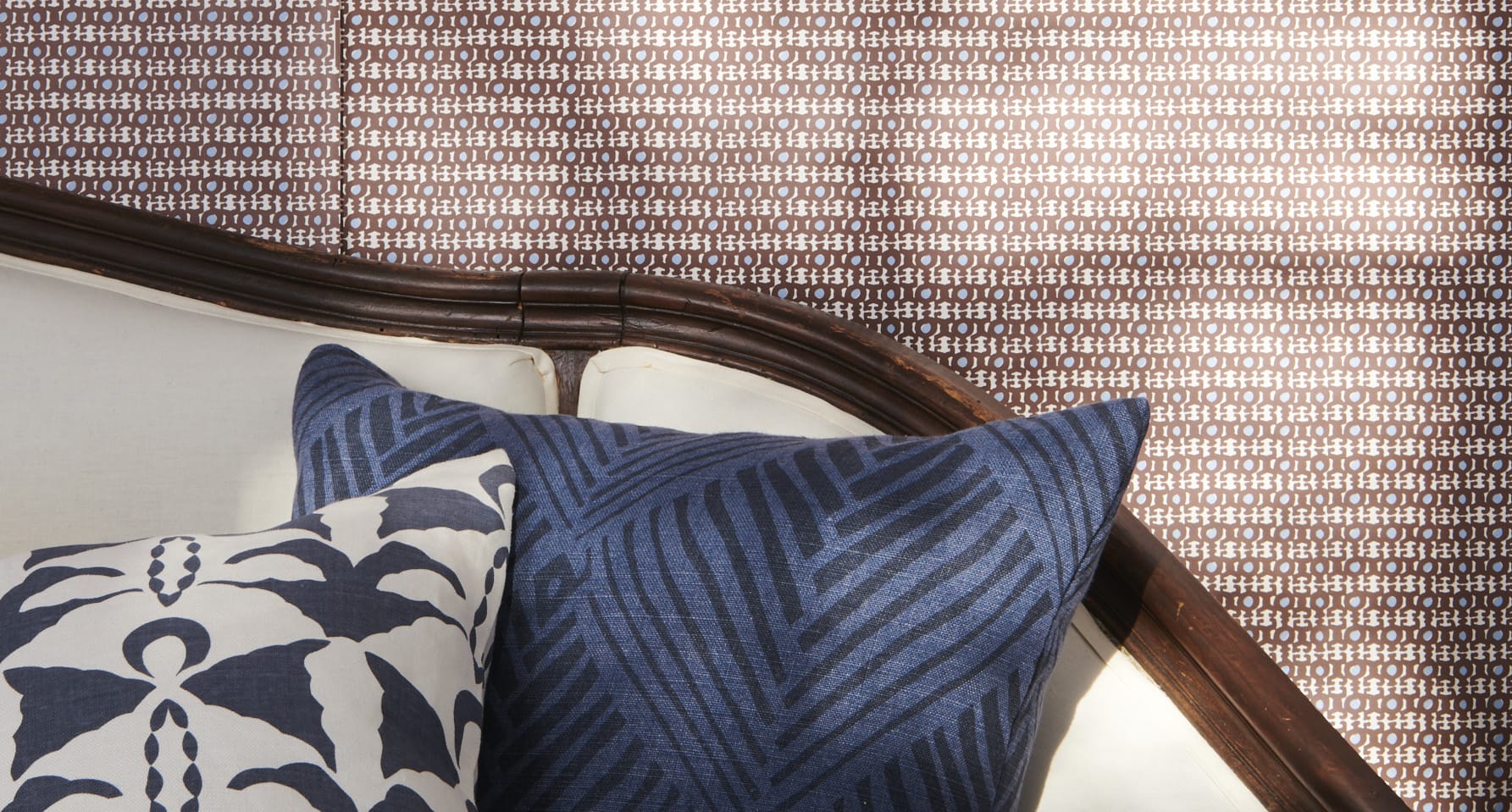 Serena Dugan textiles and wallpaper now available in Australia
With almost one million Instagram followers, there's obviously something very appealing about the aesthetic of California based artist and textile…