How cool is the award-wining design of The Book Shelf? Yes, it's a moveable bookshelf in the shape of a giant classic book. It's also sustainable, made in Australia and on castors, which makes it easy to move, even when full of heavy books.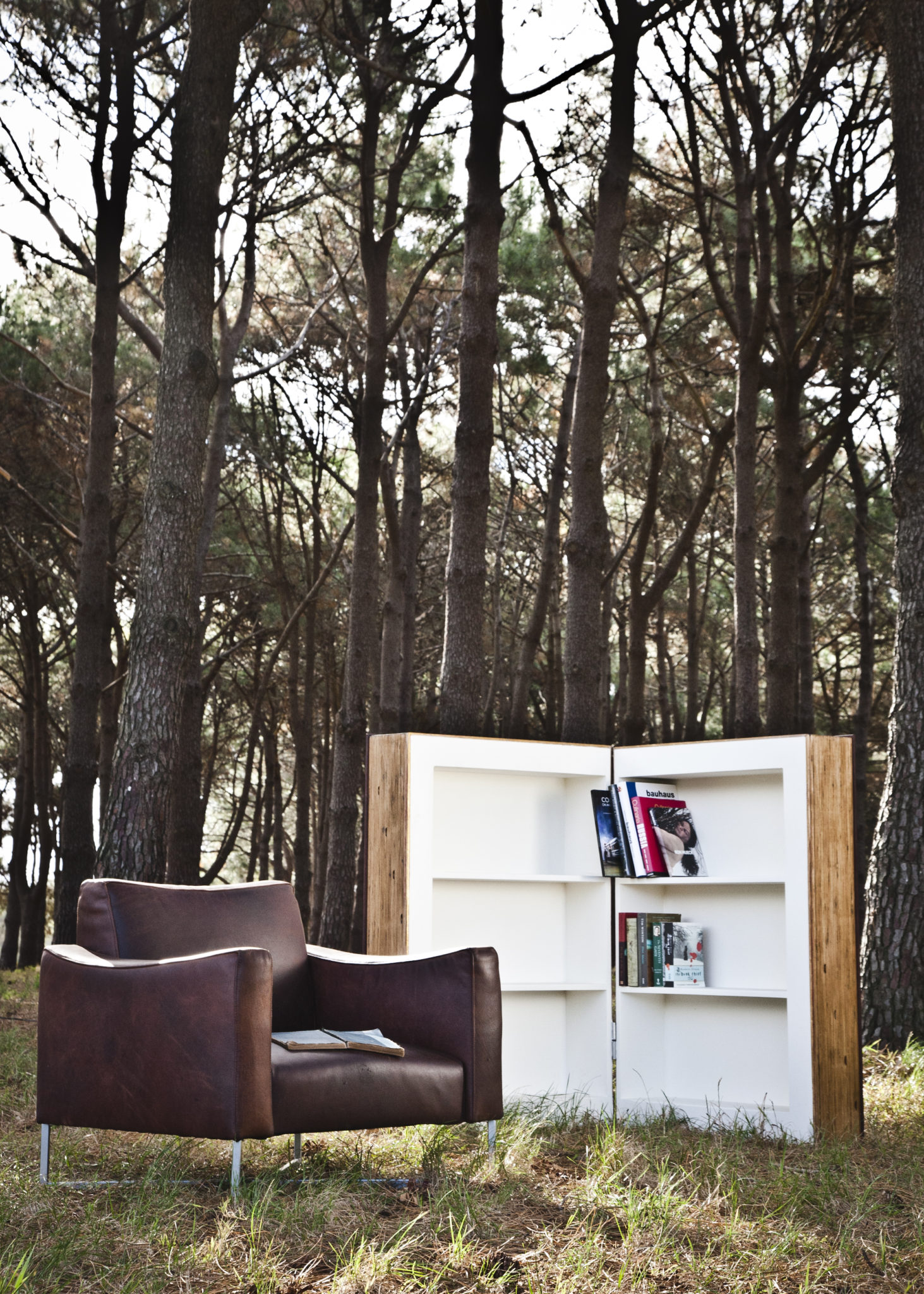 Winner of a Sydney Design Award last year, it has a dark brown recycled mahogany cover, chiseled sides to represent the pages and two page-like sides painted in milk paint to give it the authentic touch. The two 'pages' are connected with a flexible hinge so that the angle of the open book is adjustable to fit into any corner.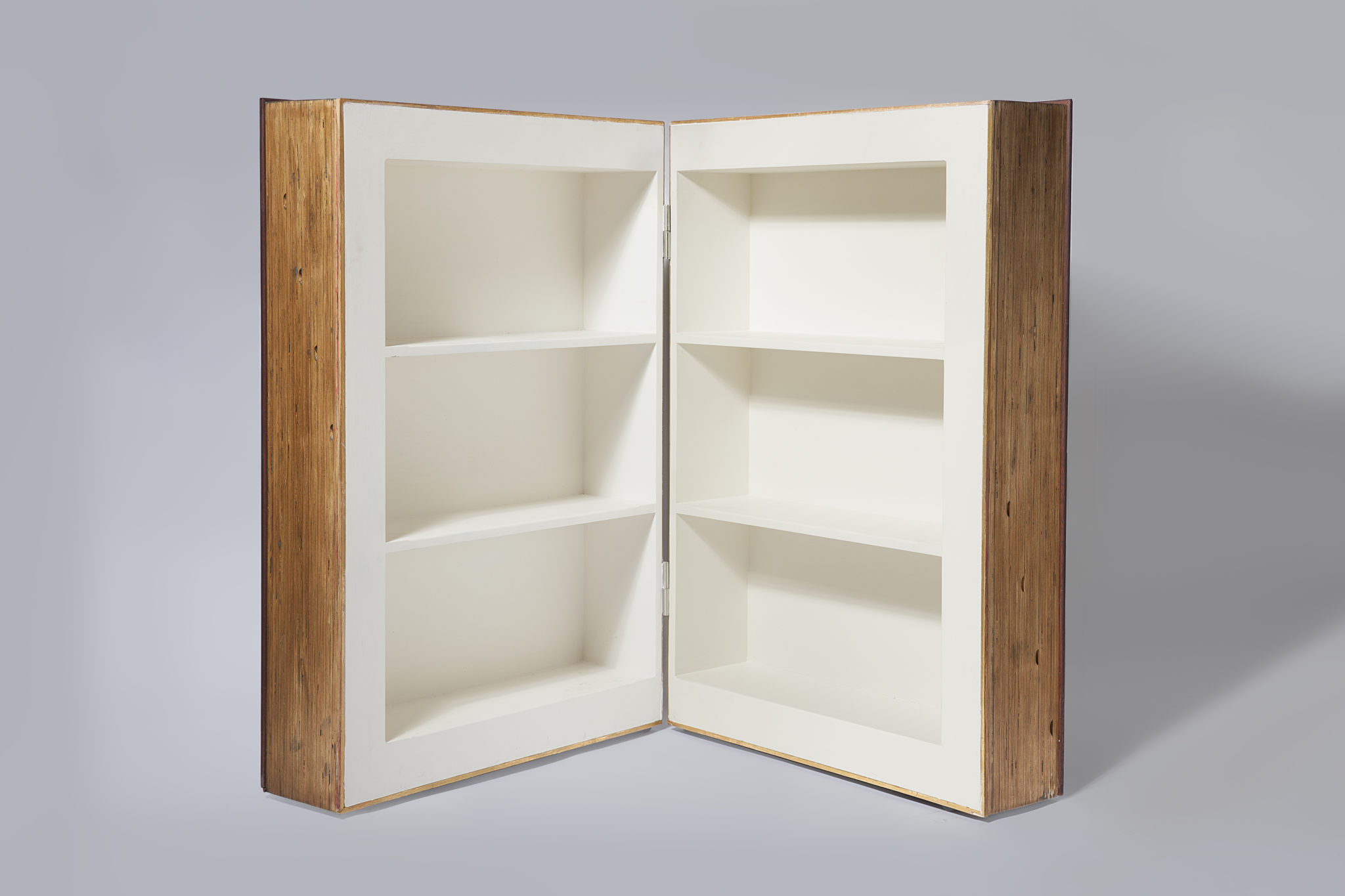 Its creator, Aline Dürr, is a young European interior designer with a corporate background and a newcomer to the design industry. She moved to Sydney from Germany just a year ago and embarked on re-educating herself to change careers towards where her passion lies. In addition to her work as design manager at ECC Lighting+Furniture, she is graduating from ISCD this year.
"The intention of The Book Shelf design is to bring to life an everyday object well liked by everyone in the form of a new practical design that symbolises something greater than the object itself," she says. "Playing with the roles of form and function and an element of surprise, the super-sized book creates a library of stories, adventures, knowledge and fairytales. It creates a focal point by standing out as a centrepiece in its own right without need for further decoration. While the design is simple and modern to fit into any contemporary or minimalist home or commercial interior, it brings a sense of romanticism and cosiness."
In terms of the materials, they had to be light but stable and sustainable. The Book Shelf is made of MDF, laminated veneer lumber (LVL) as well as recycled mahogany, bamboo, milk paint and a variety of sustainable glues and fixings.