I'm so excited for another season of The Block and to bring you our regular room reveal posts again! As usual, week one was a bit of a mess, with a lot of unfinished rooms, but those poor couples certainly got thrown in at the deep end! Read on to see what they managed in just a few days, what the judges thought, and our picks to buy from the products they used.
House 1: Mark and Mitch (24 out of 30 and second place)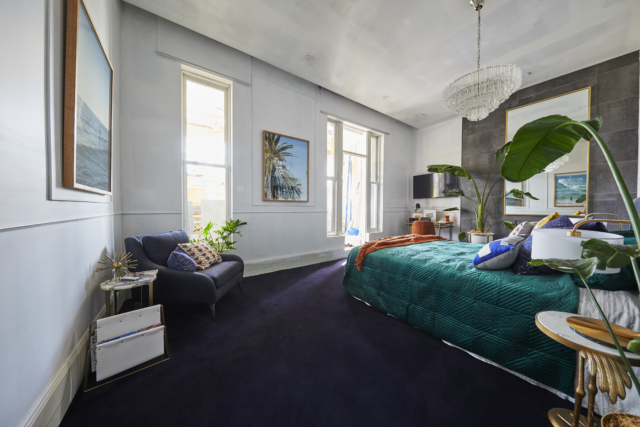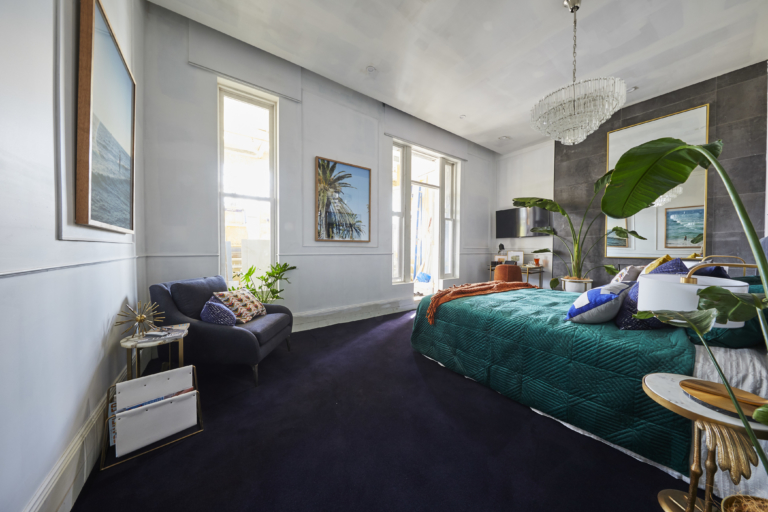 The guys were proud of their first room with a Mid Century luxe edge, and said they could see Frank Sinatra in there! They were right to be happy as the judges were too and it was a great first room for them to start the competition with.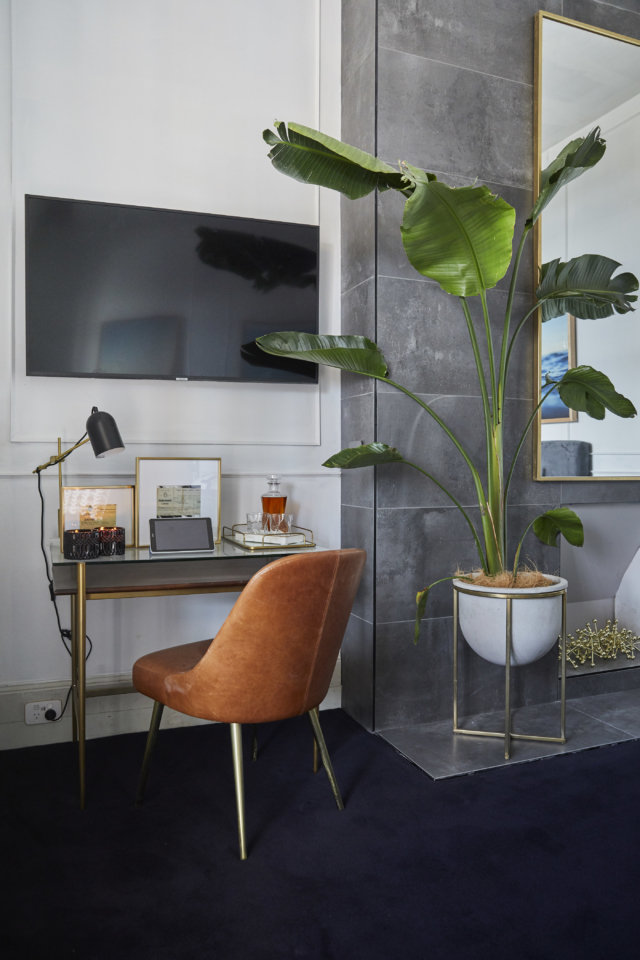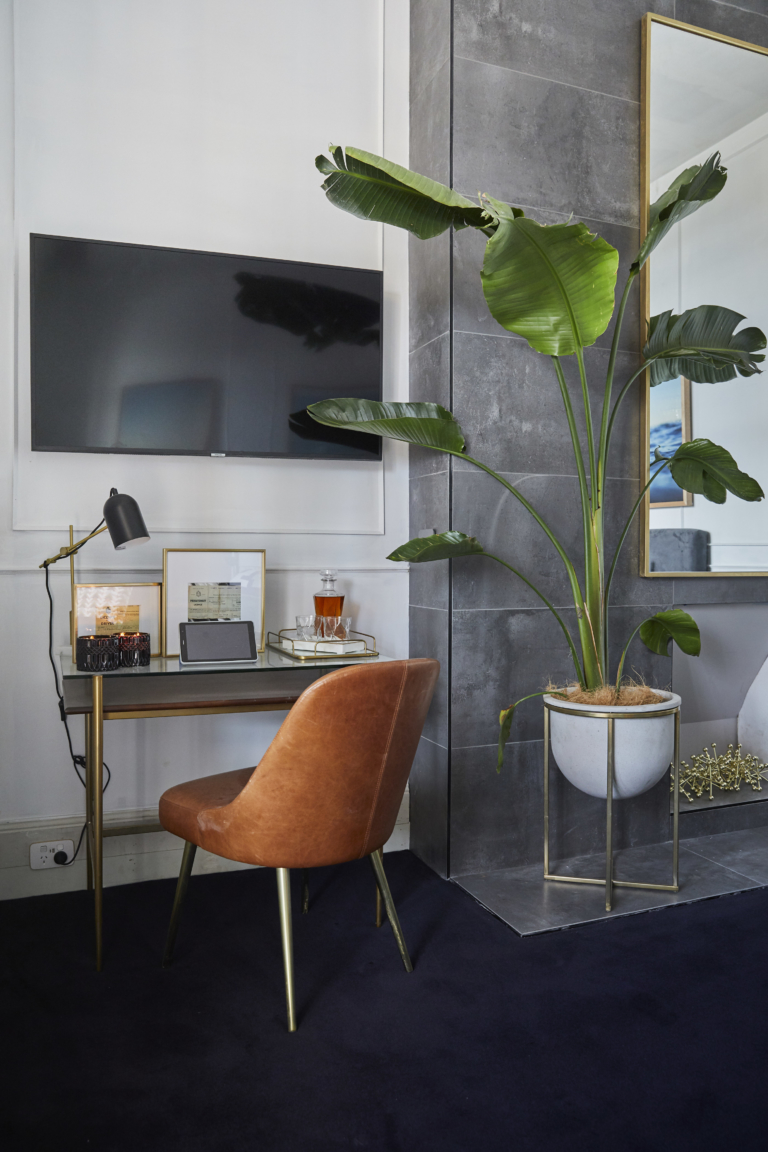 Shaynna was delighted to see some colour and loved the details. Neale said it was impressive and Darren couldn't get over the scale of it.
Neale added to produce a room like this in week one, they must know what they're doing! "The room really hits you between the eyes on so many levels."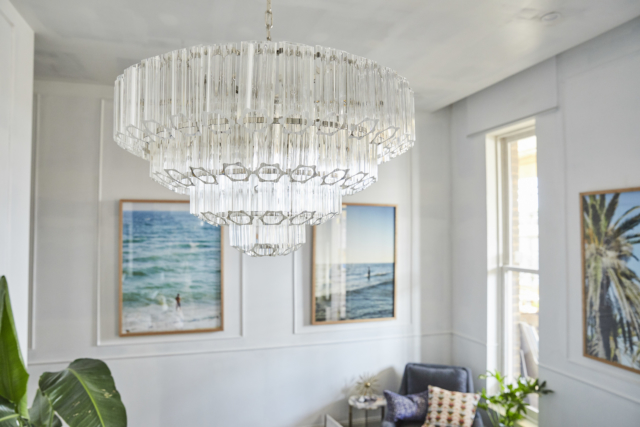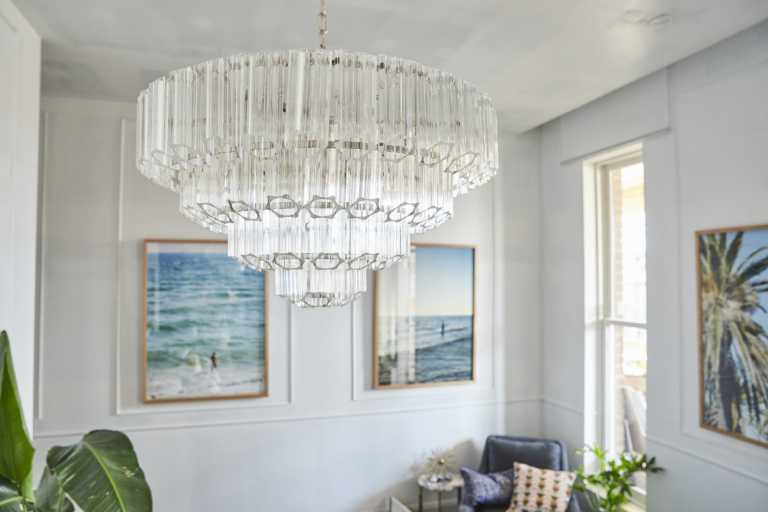 Darren said they obviously knew what was on trend. Shaynna said the pendant light was just beautiful, sexy and really hot! She added the colour of carpet was really bold.
Neale said it had an incredible sense of luxury and the only issue was that there were just too many heroes. Shaynna said while she loved that it was eclectic and fun, they would have to reel it in or risk running out of money very quickly.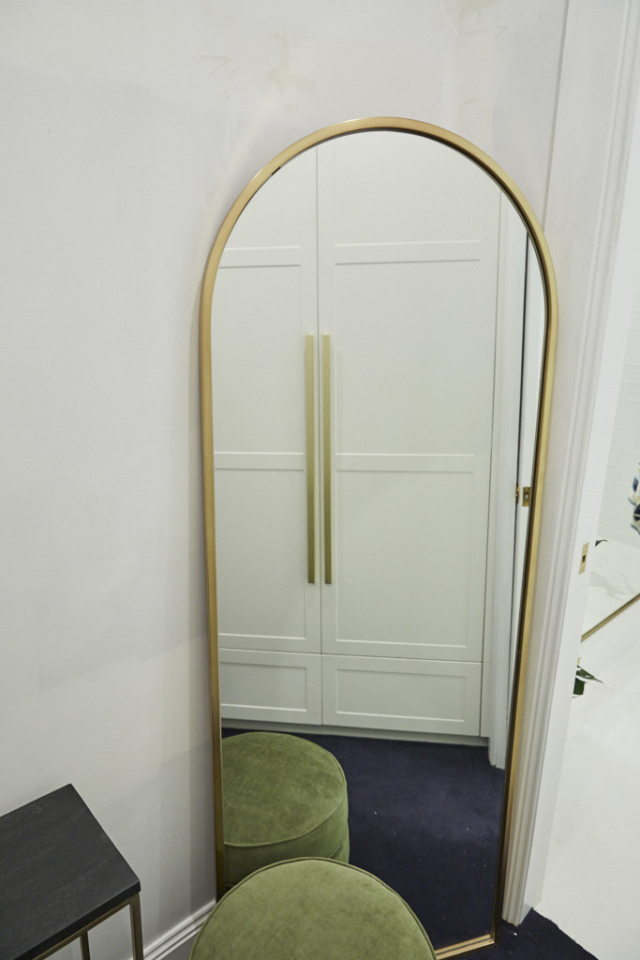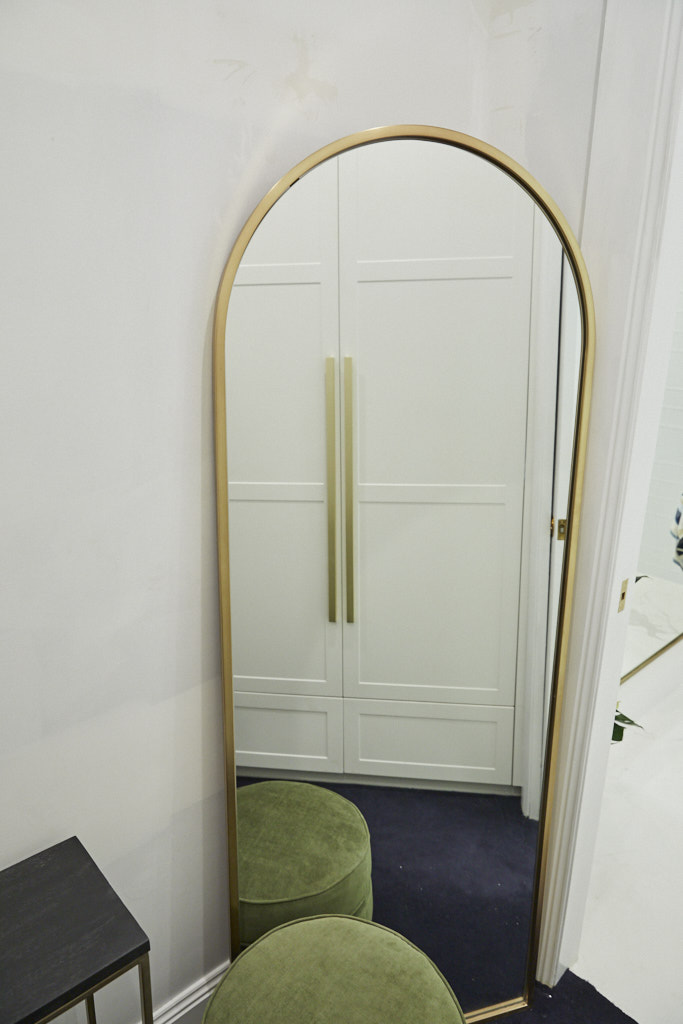 The judges all loved the wardrobes with gold handles.
Our picks to buy: Glass chandelier by Beacon Lighting | Kristoffer Paulsen St Kilda prints 
***
House 2: Tess and Luke (17.5 out of 30 and joint fourth place)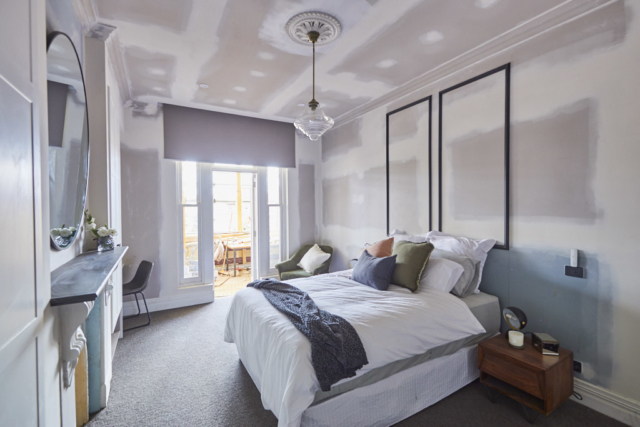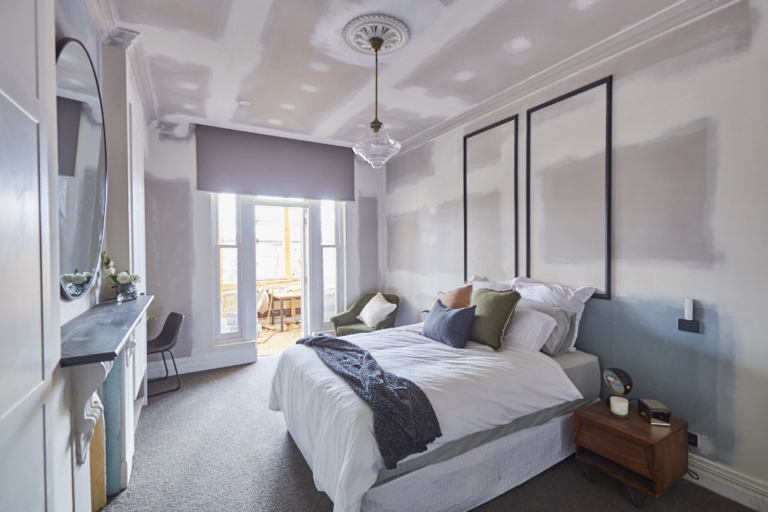 Not surprisingly, the couple were disappointed not to have finished (by any stretch) and Tess was the first to say she hated their room! It was also no surprise when they came joint last.
Some of the judges were pretty forgiving if you ask me, with Darren  saying he could see where they were going with it, the carpet was spot on, the walnut on trend and he liked the colour palette and the layout.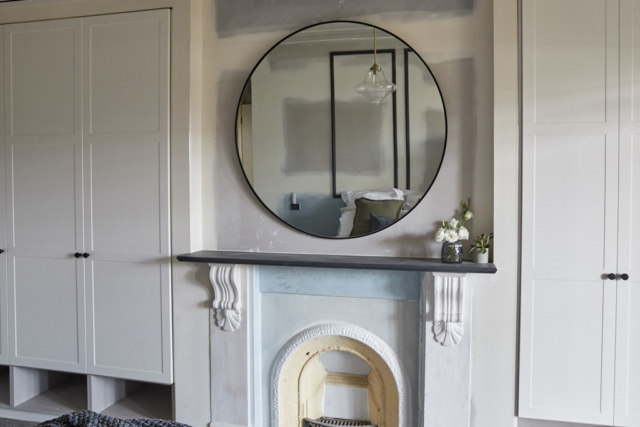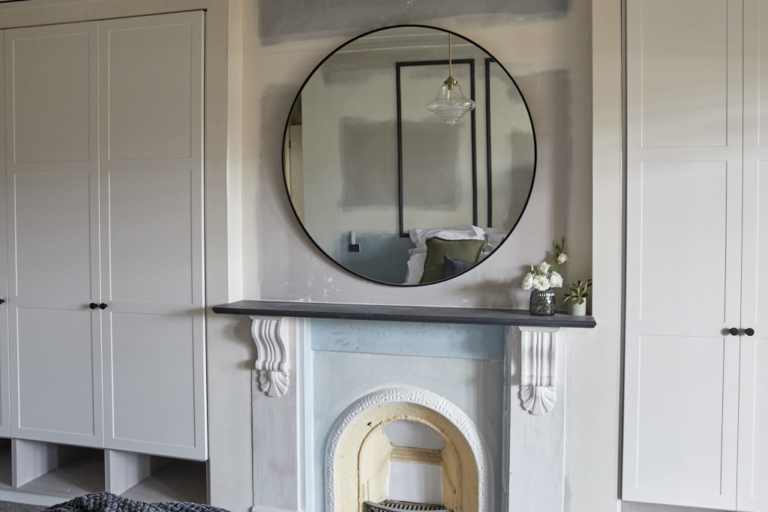 Shaynna on the other hand felt underwhelmed and like she'd seen this styling before, for the past three years! "We want to see personality. Take some risks!" She also said they'd used lots of incorrect styles for the heritage of the building.
Luke's workmanship got top marks however!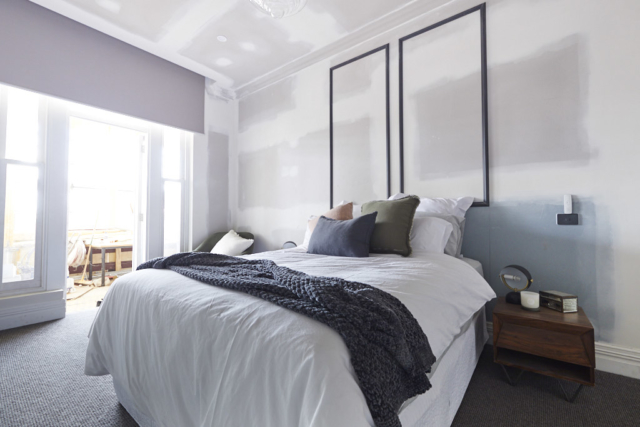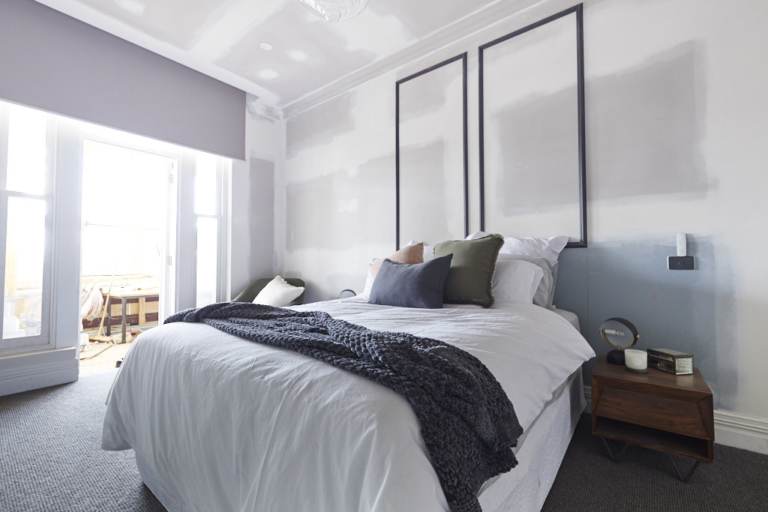 Neale thinks if it was finished it would be elegant and successful. "I'm seeing a respect for the heritage of the building."
Our picks to buy: Black circular round mirror | Bodie walnut side table by Modern Furniture
***
House 3: Andy and Deb (17.5 out of 30, joint fourth place)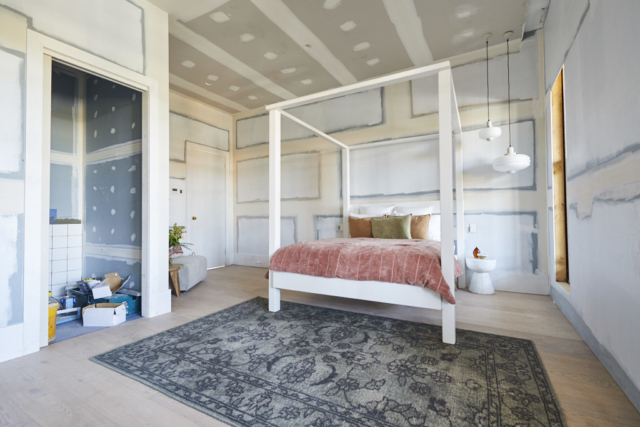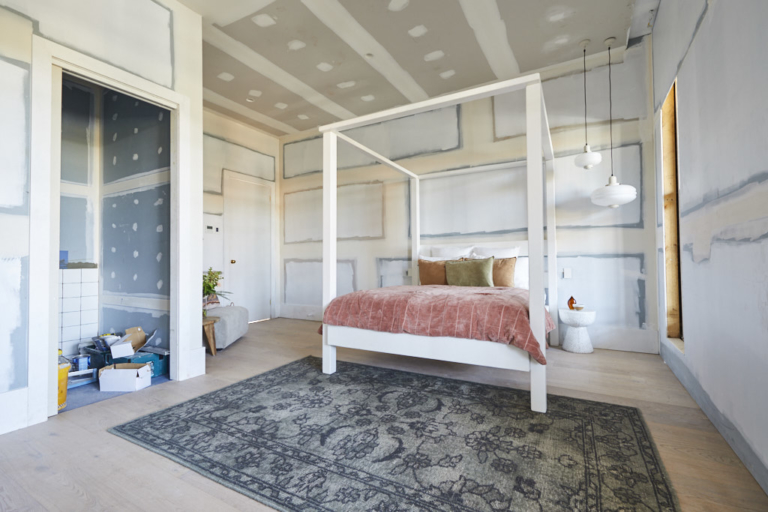 Darren said ignoring the unpainted walls, it was very fresh, he loved the palette and was in love with the bed.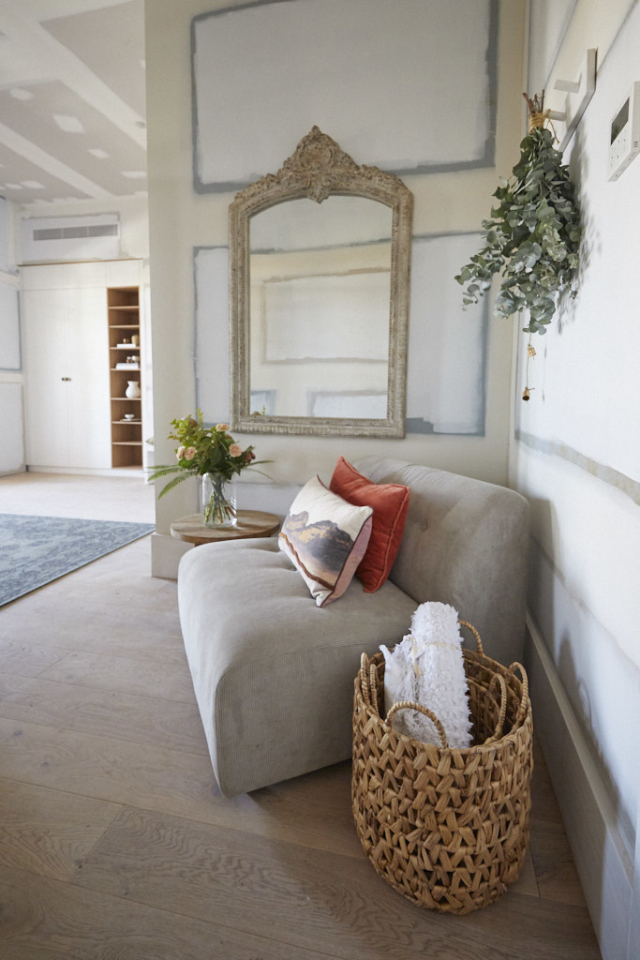 Neale agreed but wasn't as taken the with styling, saying it felt a little predictable.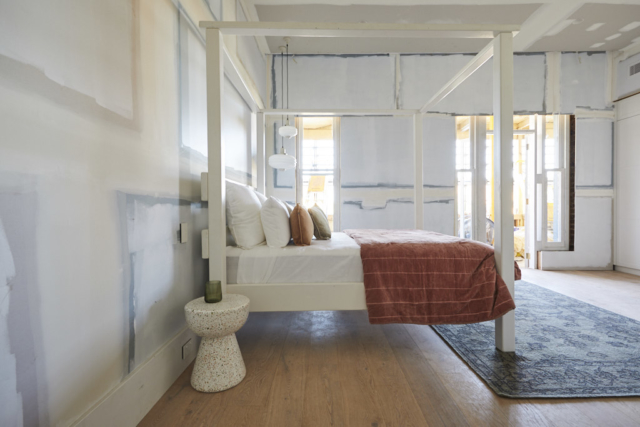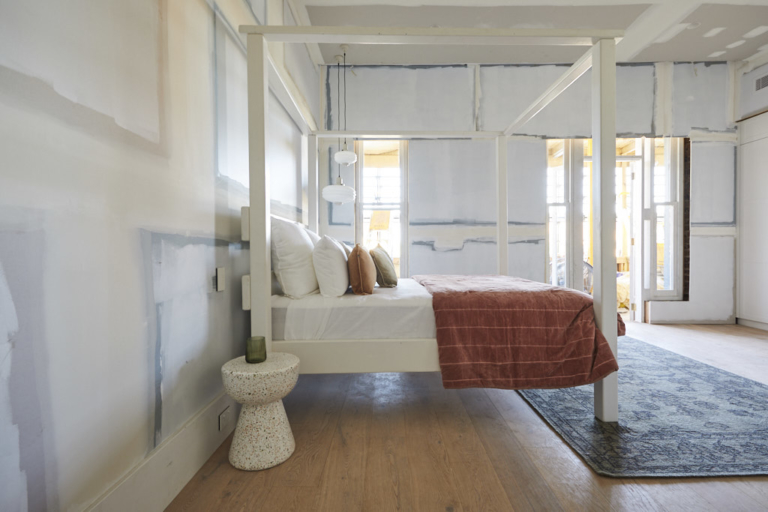 Shaynna, looking for more oomph as ever, said the look they're going for will work if they amp it up a bit!
Our picks to buy: Sophia four poster bed by House of Orange | Terrazzo side table by HK Living
***
House 4: El'ise and Matt (21 out of 30 and third place)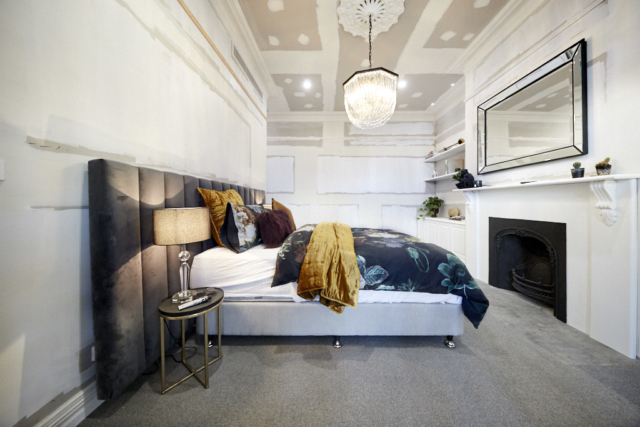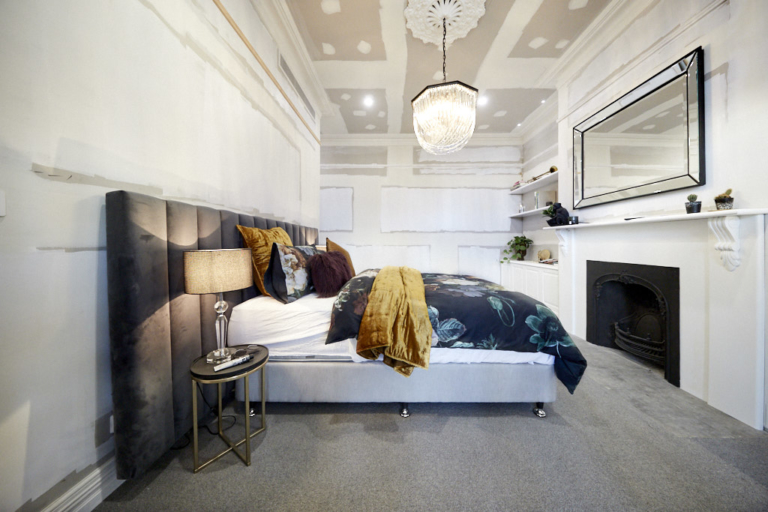 The judges all agreed it was a stunning pendant light, and they were so right! Darren said there was a lot of luxury in there, despite it not being overly accessorised.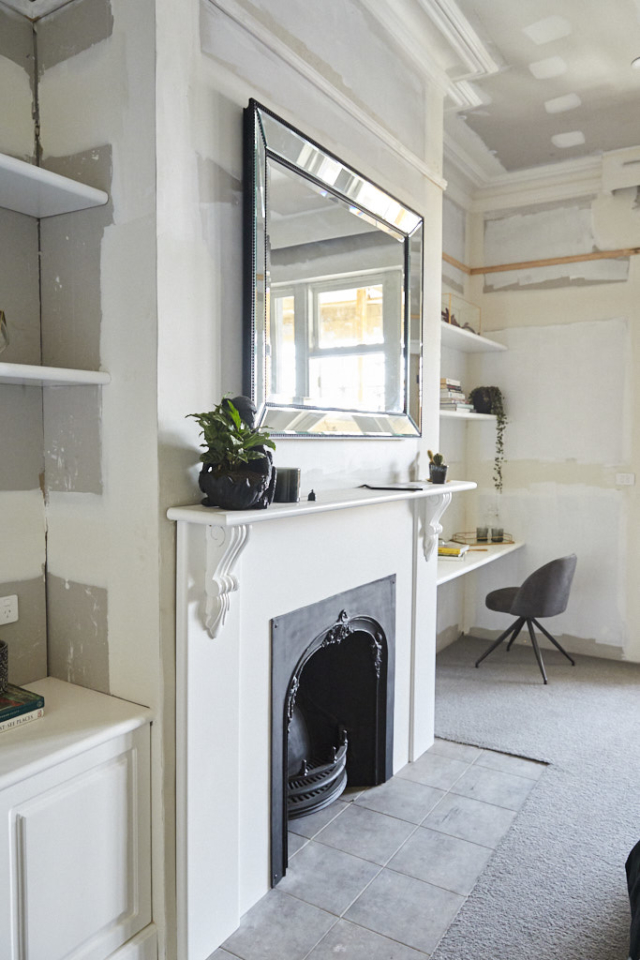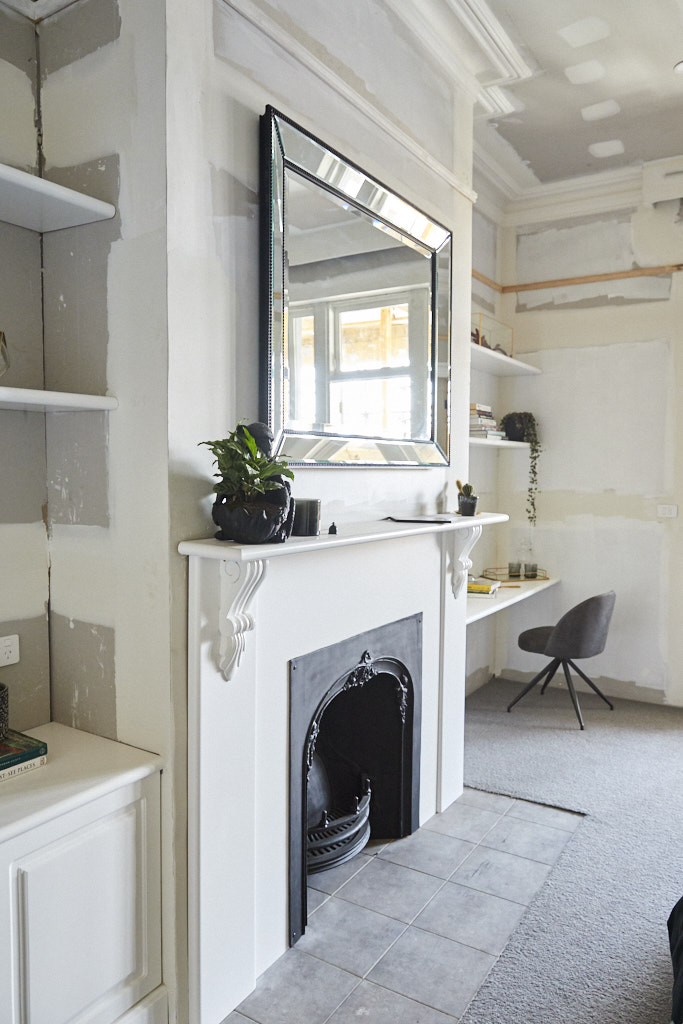 Shaynna was very impressed with all the details they added like the picture rails. Neale enjoyed the unusual little touches. "They've got personality, it works."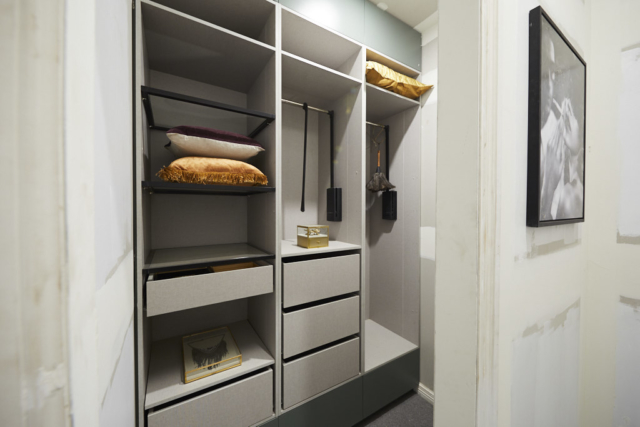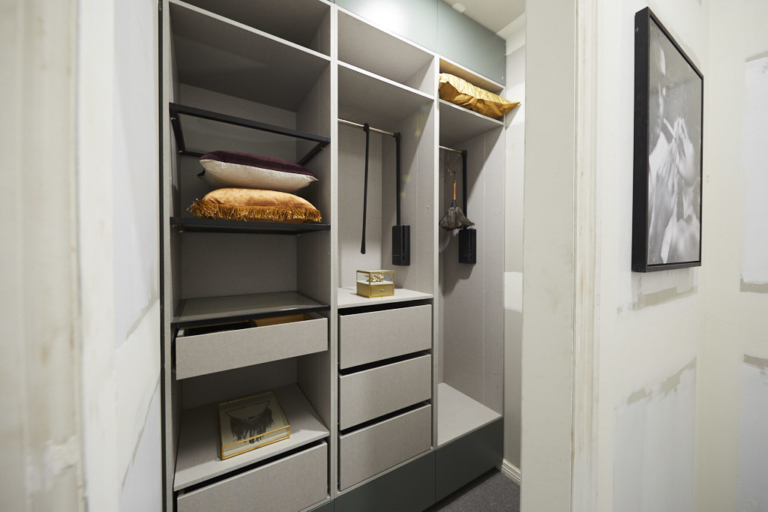 Darren felt it gave a nod to heritage but in a very contemporary way which was successful. And they all loved the wardrobe.
Our picks to buy: Large beaded mirror by Schots | Chandelier by Beacon Lighting 
***
House 5: Jesse and Mel (25.5 out of 30 and first place)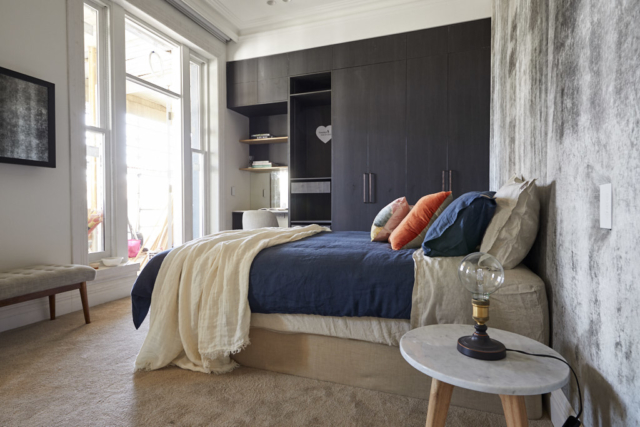 It really was a case of saving the best until last with this pair! "It's finished!" exclaimed Shaynna!
Neale said it was beautiful and he had never seen a room delivered to this level in week one. "I just love it!"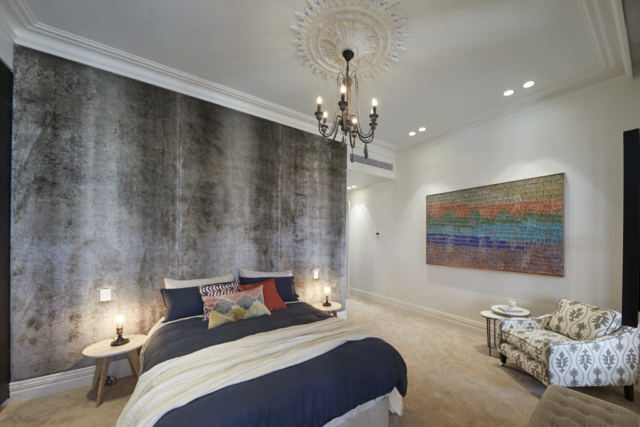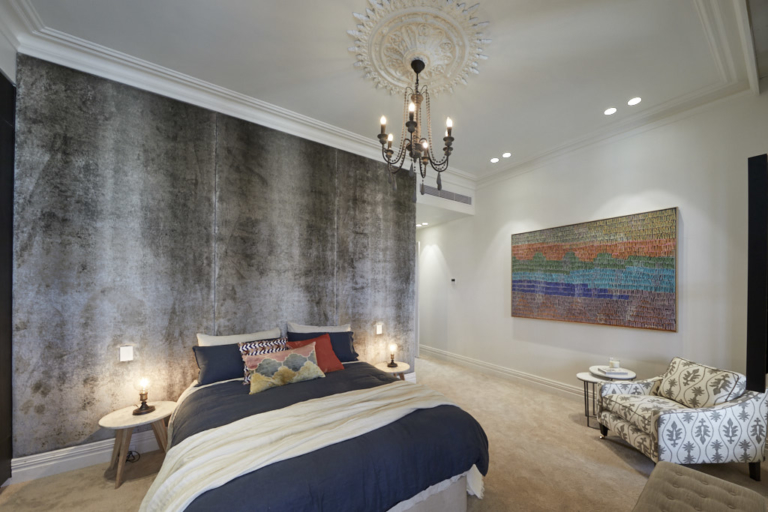 Darren said it felt like a brand new build but with all the appropriate heritage details. "They've hit the nail on the head."
Neale said there was little to fault but he hated the exposed lightbulbs of the bedside lamps which were searing his eyeballs!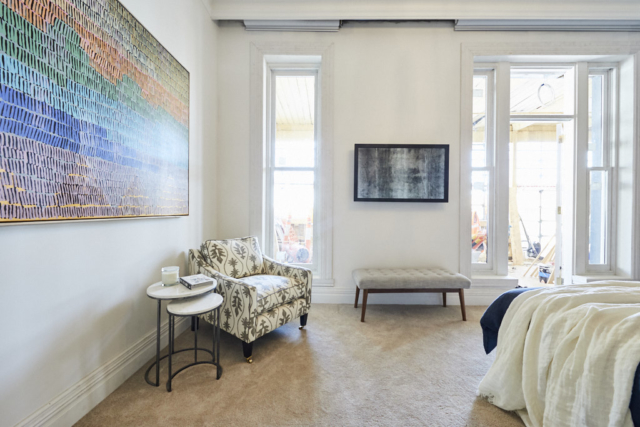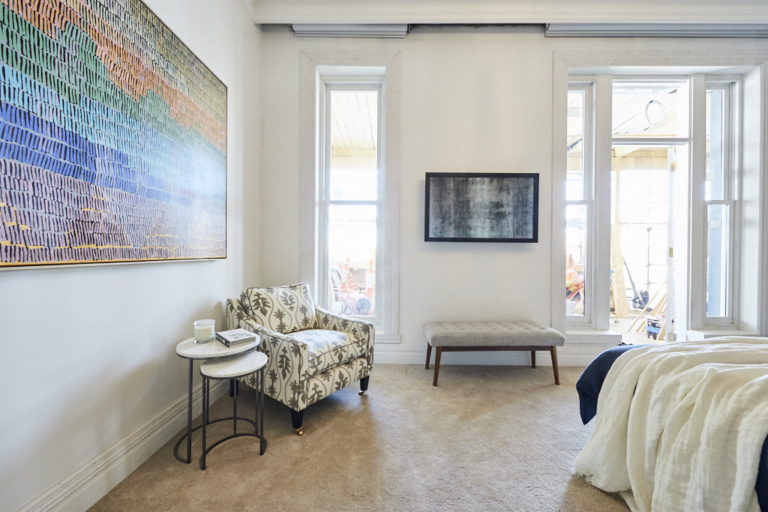 You really couldn't disagree with the judges' choice of winner this week. Real estate agent Jesse and obviously stylish Mel are looking like the ones to watch!
Our picks to buy: Fabric wall panels by Nouveau Bisgrove | Navy linen duvet set by Eadie Lifestyle | All About You limited edition canvas by Liam Murphy 
***
Who was YOUR favourite?
Love renovating? Come along to my Real Renovation Tour with Naomi Findlay next month in Sydney, Melbourne and Brisbane! More info.