We're currently experiencing a cable outage at Interiors Addict HQ! In short, some live wires came crashing down across the road outside in Friday night's storms and although we're nearly back to normal, we couldn't tune into The Block last night! So, today's write-up comes courtesy of our friends at The Block Shop! And as I still haven't watched, I'd love you to tell me what the rooms were really like and which you thought should have won!
Mitch and Mark / Alisa and Lysandra: LAST PLACE
Score: 27/30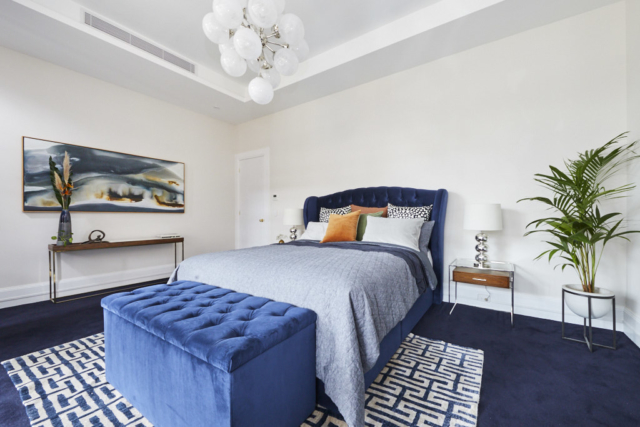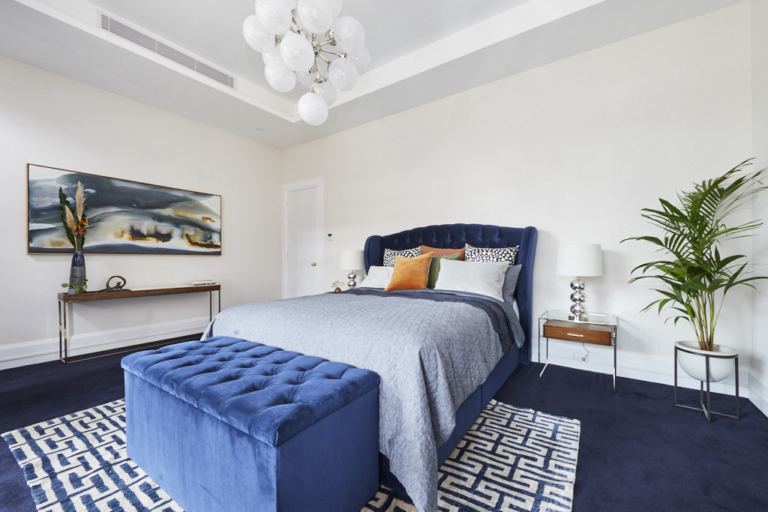 Mitch and Mark – with the help of Block all stars Alisa and Lysandra, managed to create a simply stunning room this week, despite the fact they flipped the architect's plans again, changing the space to become a huge master suite, complete with walk-in robe and ensuite, connected via a private corridor.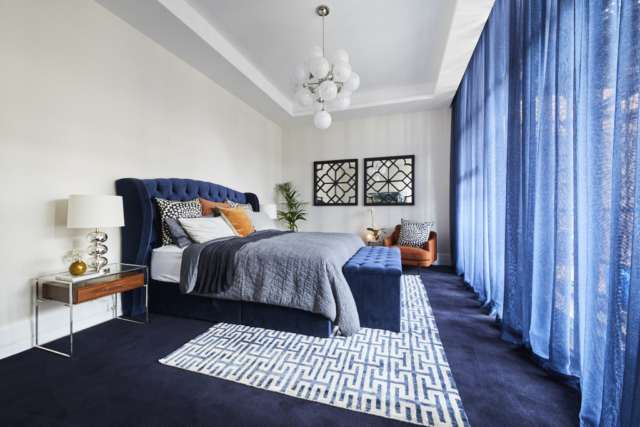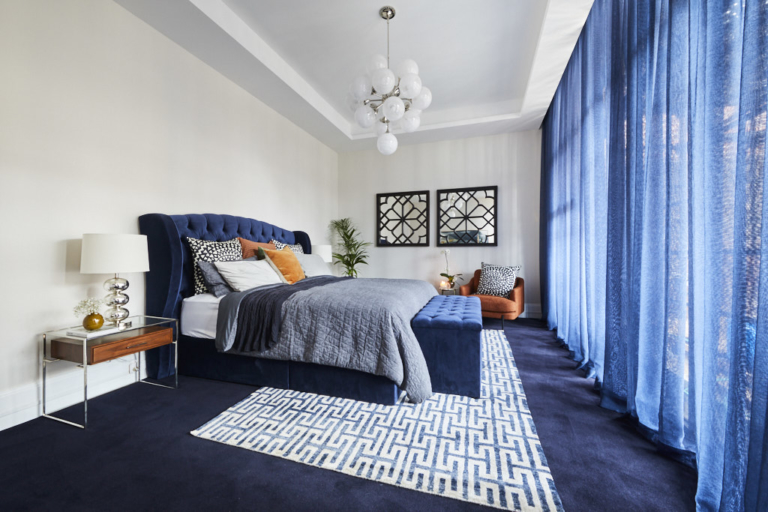 "This room is the grand statement of what we've done. The master bedroom is the owner's sanctuary," Mitch said ahead of reveal.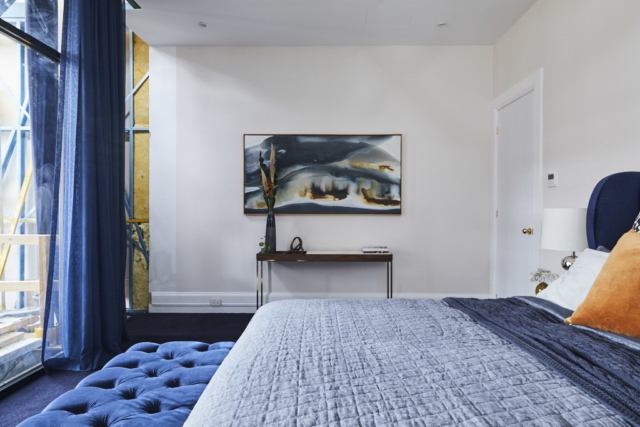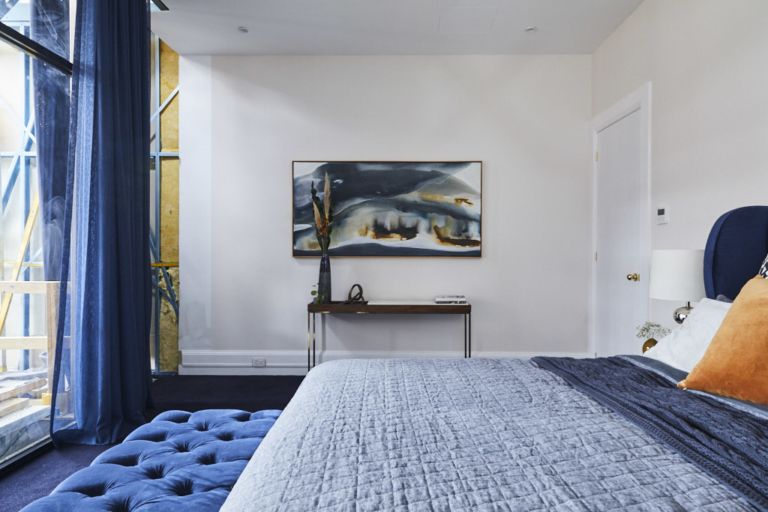 The judges loved what they did – especially their statement ceiling, complete with that amazing pendant light.
Tess and Luke / Josh and Elyse: JOINT THIRD PLACE
Score: 28.5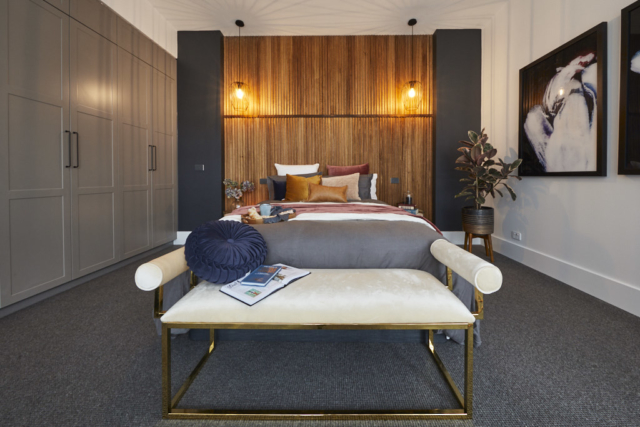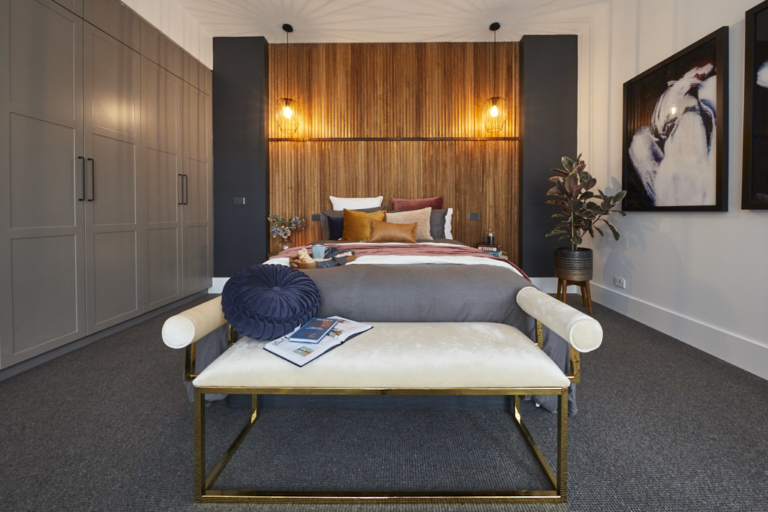 Queenslanders Tess and Luke paired with previous Block champs Josh and Elyse, whose understated and chic fingerprints were all over this stunning, pared back "Scan-deco" guest bedroom.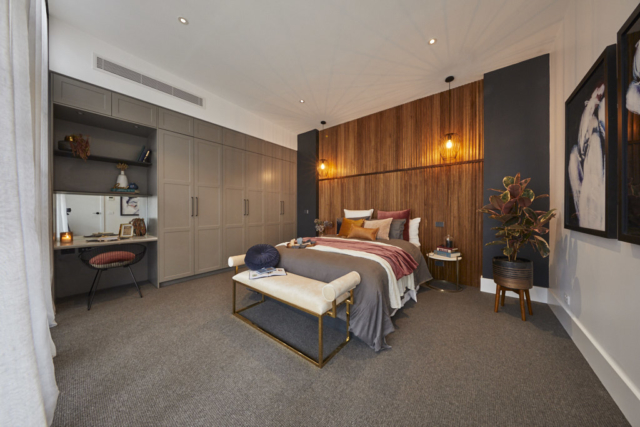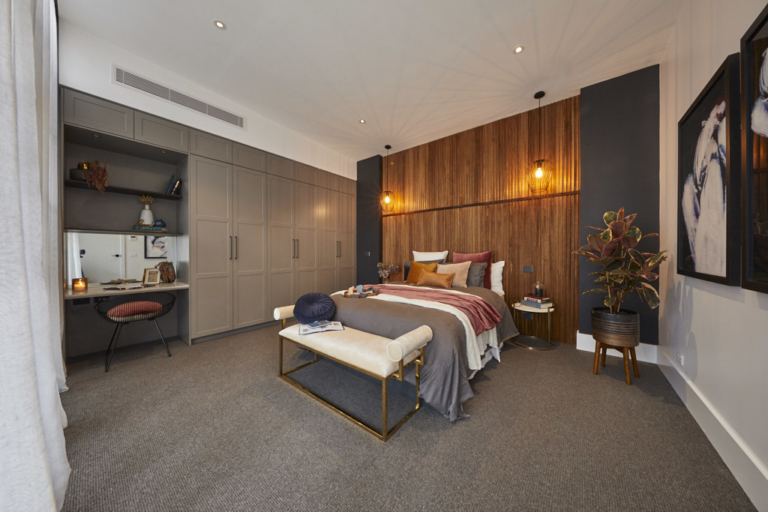 The hero of the room was undoubtedly that beautiful wooden feature wall, which worked beautifully with the dressed bed in blush pinks and greys, the dark grey walls, light grey fitted robes, study nook with wire-framed chair, and the beautiful suede ottoman at the foot of the bed.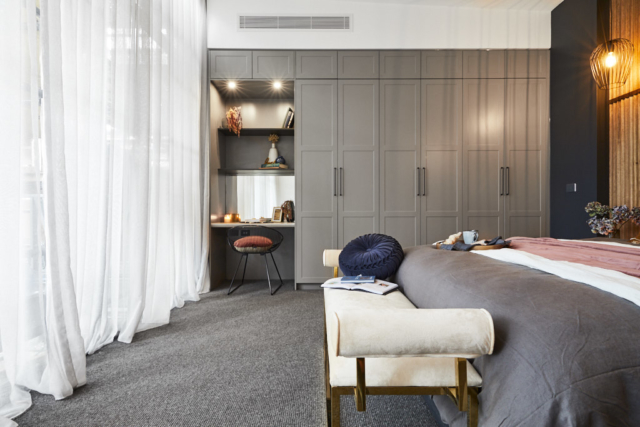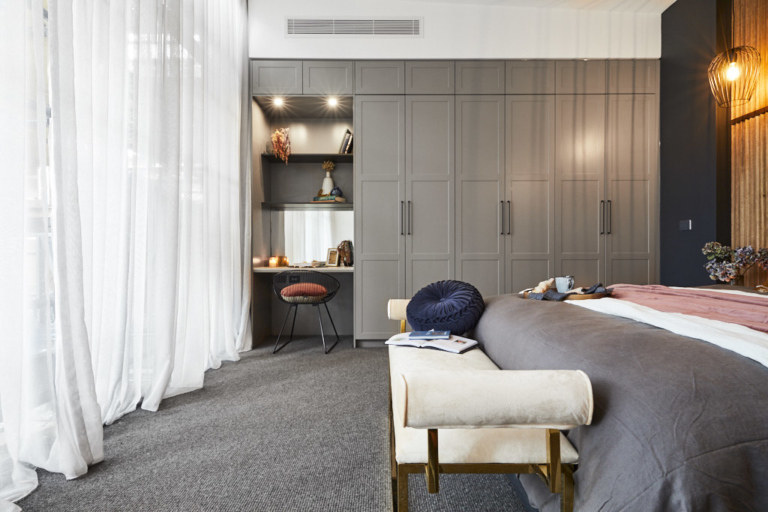 Deb and Andy / Josh and Jenna: FIRST PLACE
Score: 29.5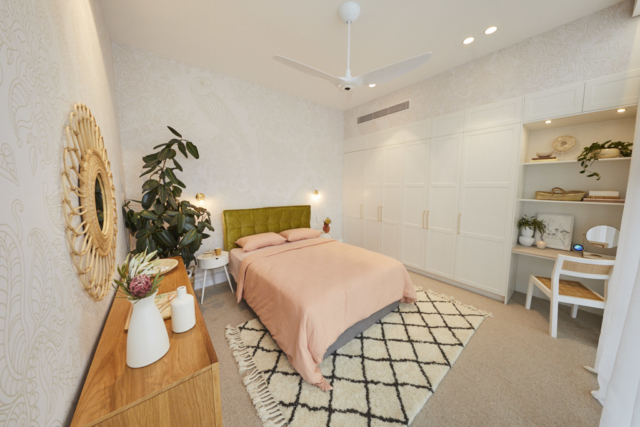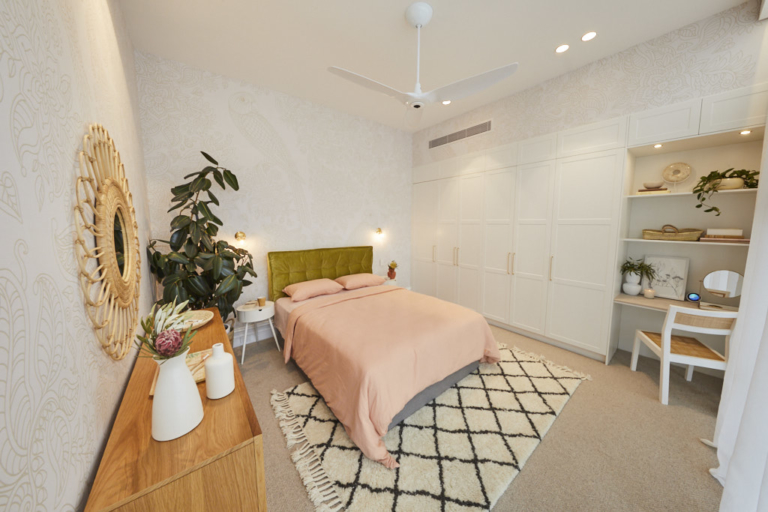 Deb and Andy – with help from Block mega-champs Josh and Jenna – went all out this week to present a stunning guest bedroom. And they were rewarded with a win! Courtesy of that controversial bonus point.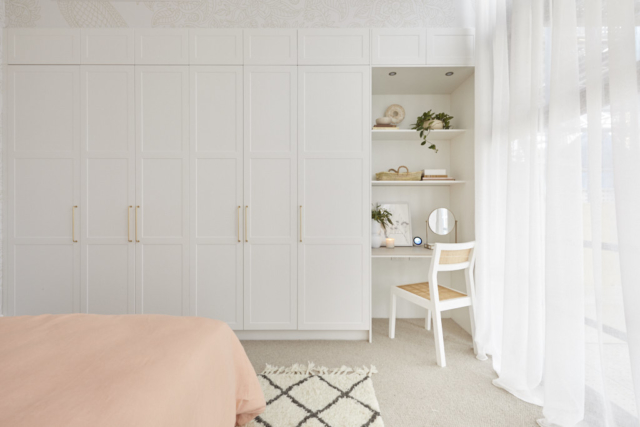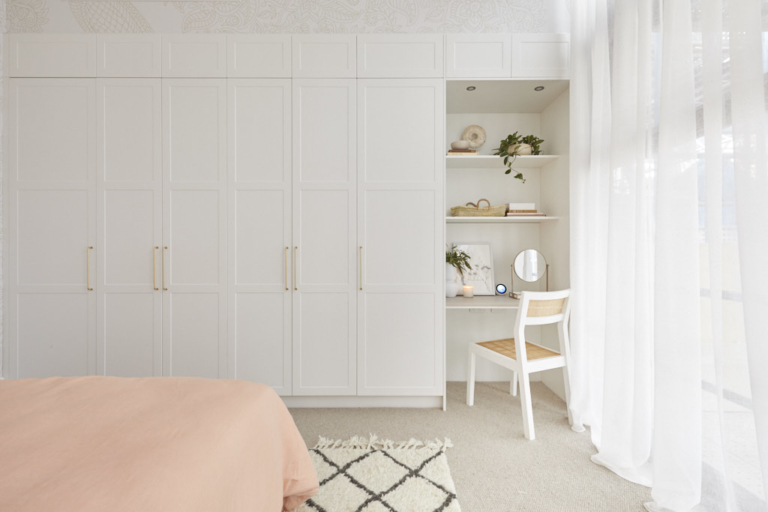 As Deb explained, this week the couple from country New South Wales were attempting to "not just create a look, but also a feeling." And they certainly did that – the judges fell in love with their simple yet sophisticated guest bedroom space.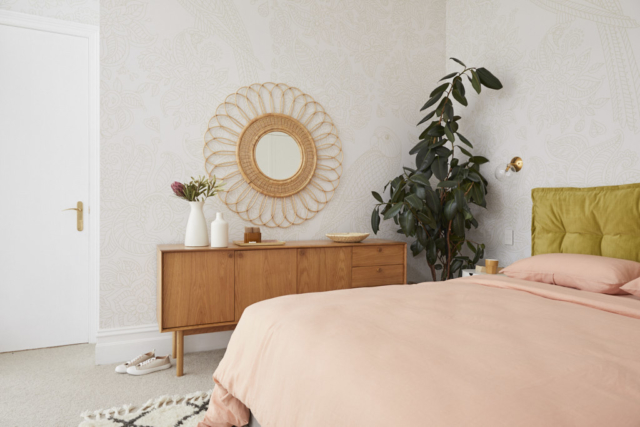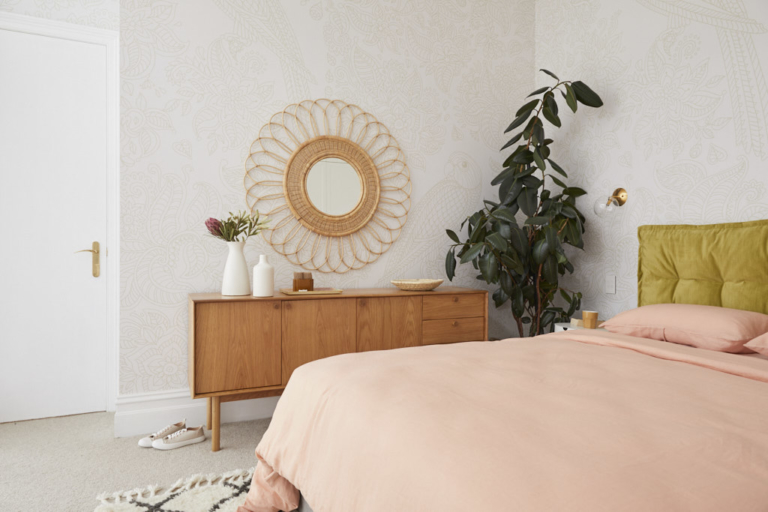 El'ise and Matt / Ronnie and Georgia: SECOND PLACE
Score: 29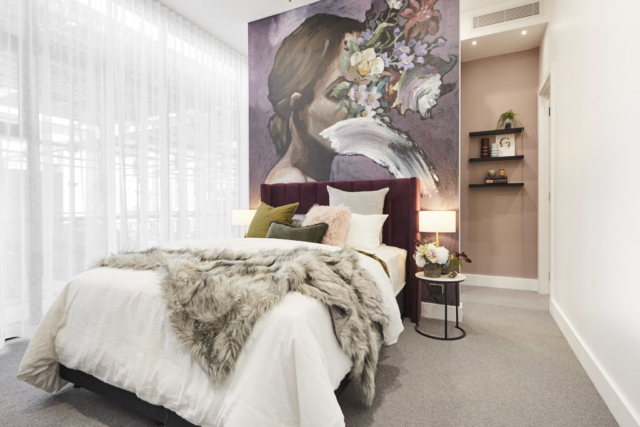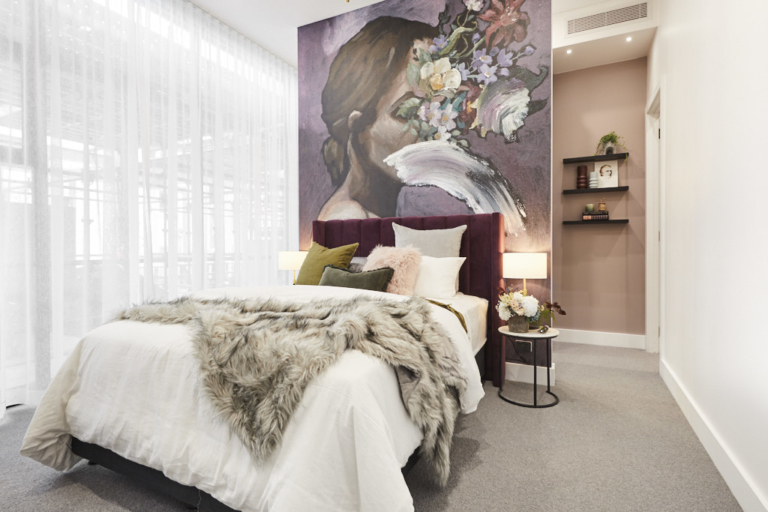 The addition of Perth super champs Ronnie and Georgia really spurred this year's Western Australian contestants on this week, and they stepped up their game to reveal a simply stunning guest bedroom. This week the couple effectively created a second master, choosing to add AM and PM wardrobes and a connecting ensuite, giving their house the option of a second main bedroom space.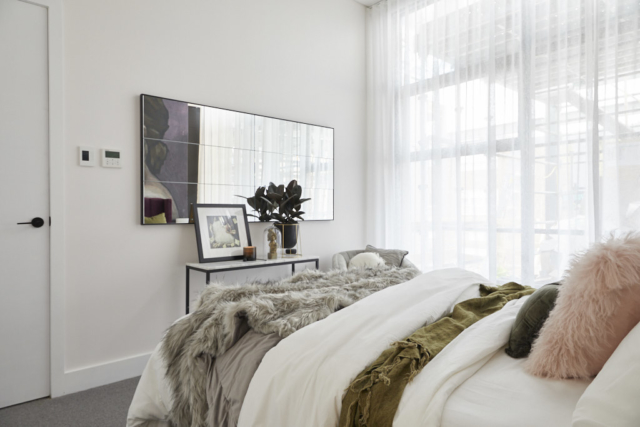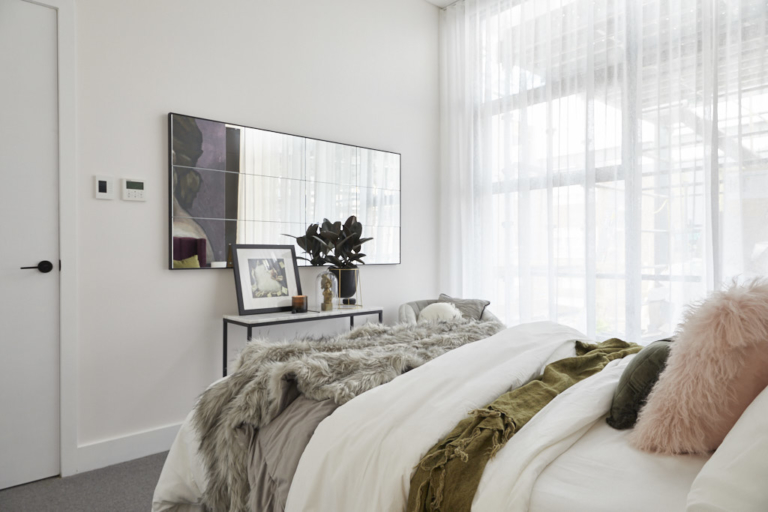 And it was a master stroke – almost winning them the week, if Andy and Deb hadn't used their pesky bonus point!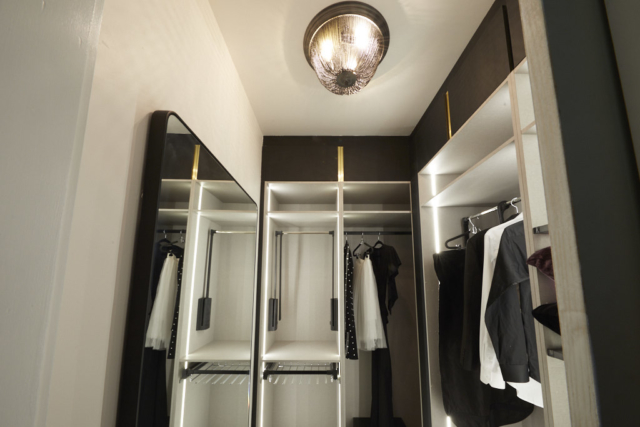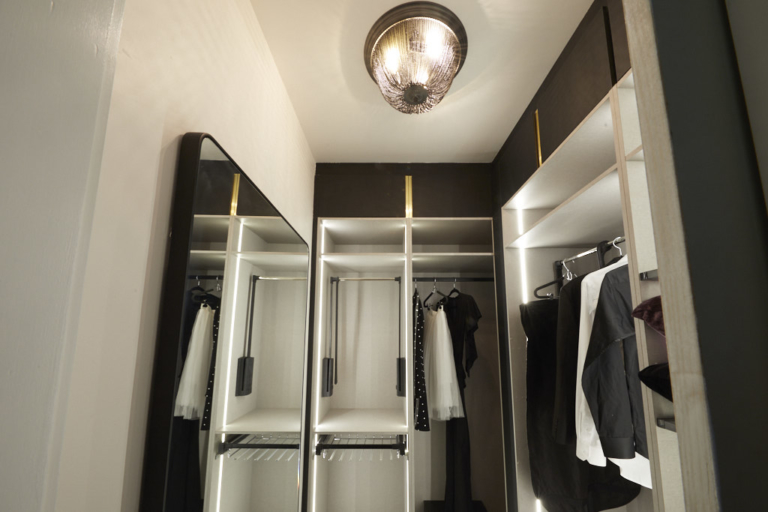 The judges loved their room, which featured that bold, art-inspired Graffico feature wall, blush pink walls, a burgundy bed styled in greys and greens, marble side bench, soft, grey occasional chair and circular side tables. A black grid-formation mirror, black wardrobes and black details on the furniture tied everything together, making a dramatic, opulent and sumptuous guest bedroom that the judges liked a great deal.
Jesse and Mel / Deanne and Darren: JOINT THIRD PLACE
Score: 28.5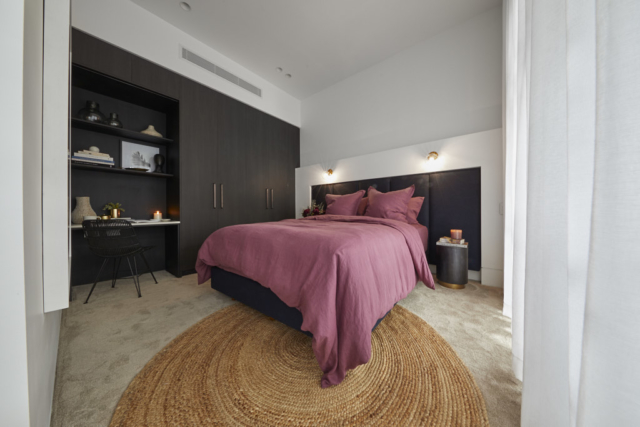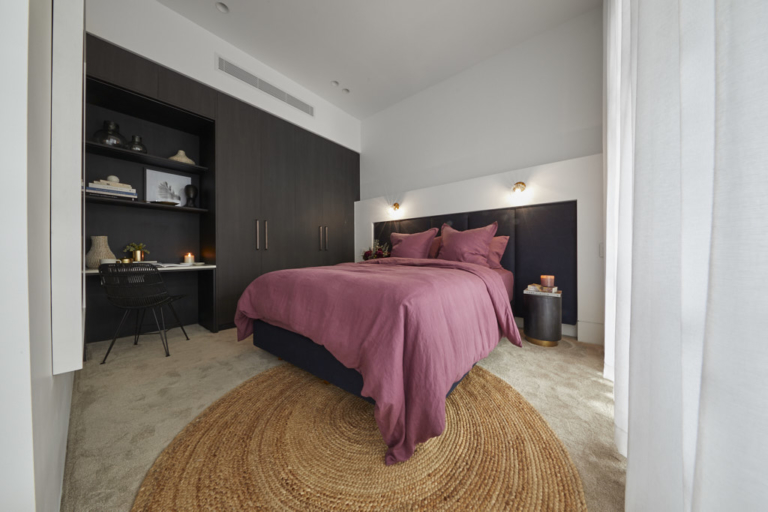 Jesse and Mel, along with their all star teamsters Dee and Daz, presented a beautiful guest bedroom, which, as Jesse explained, was all about "effortless luxury." They included a recessed slate-grey velvet bedhead, which complimented the blush pink linen, the dark-coloured wardrobes, that large circular floor rug, the round side tables, and simple brass wall sconces.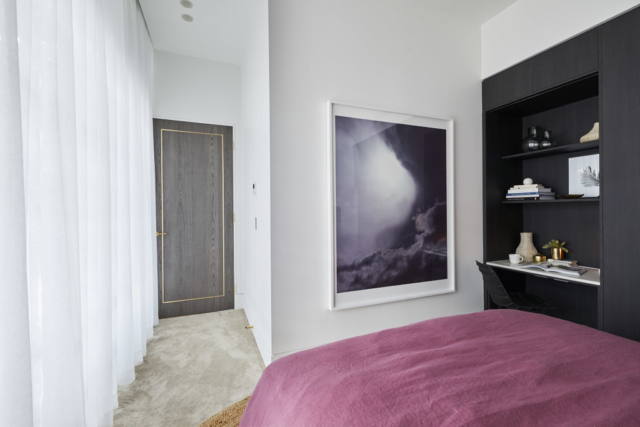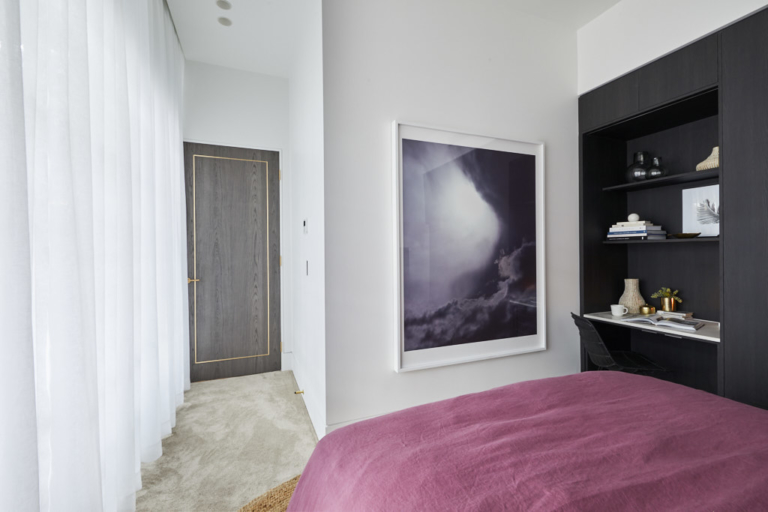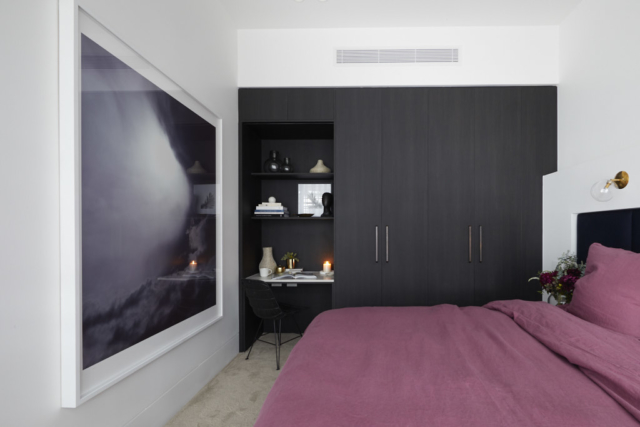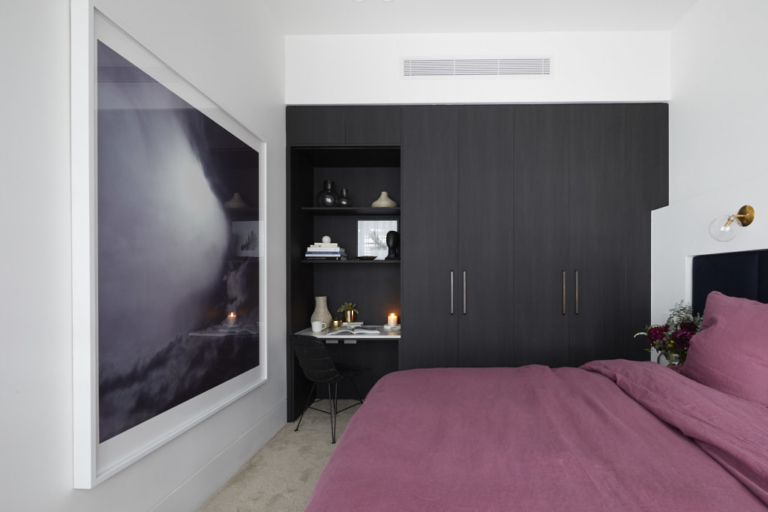 The judges liked what they had done.