Today's wrap up of last night's courtyard reveals comes to you from our friends at The Block Shop!
MITCH AND MARK: 2nd PLACE
SCORE: 29/30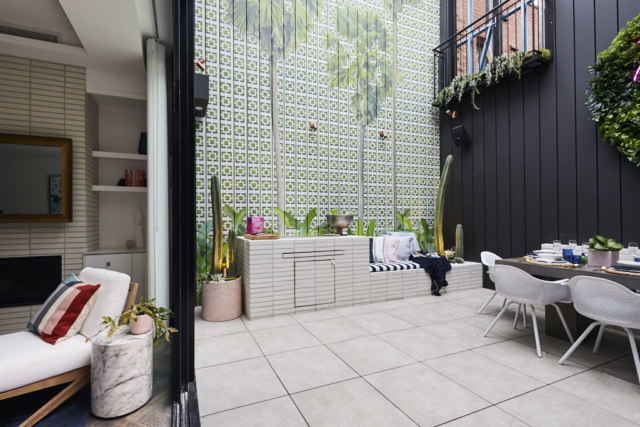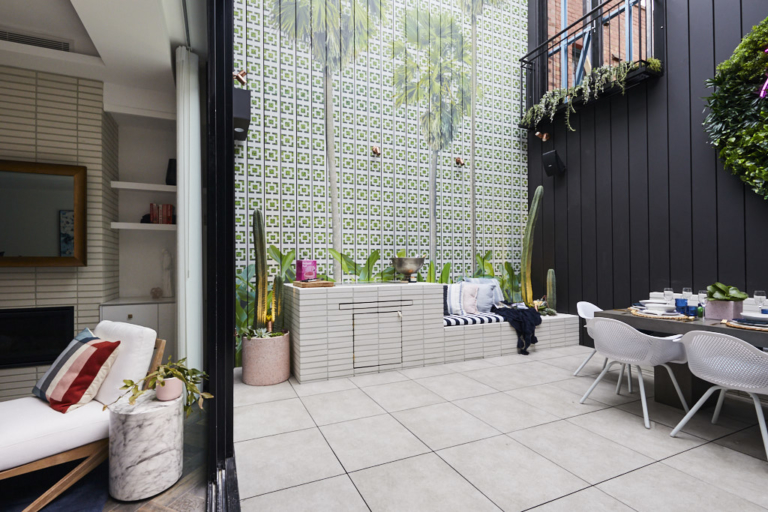 Mitch and Mark once again brought the 'wow factor' to their latest space, producing a drop dead gorgeous Palm Springs-inspired outdoor courtyard that was light, bright, fresh, and — most importantly — fun. The hero was undoubtedly that amazing floor-to-ceiling outdoor wallpaper, which featured the enormous palm trees and breeze blocks synonymous with America's desert design hotspot.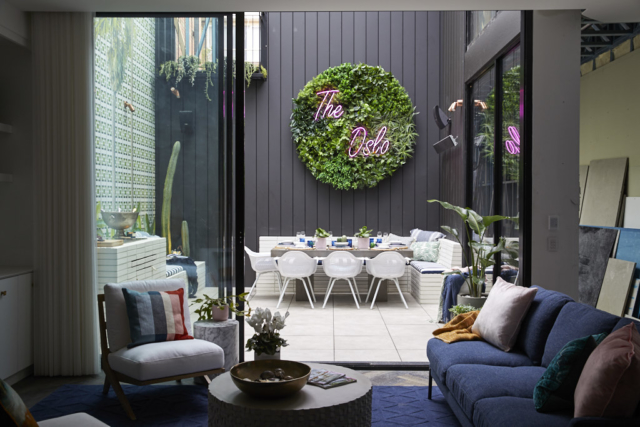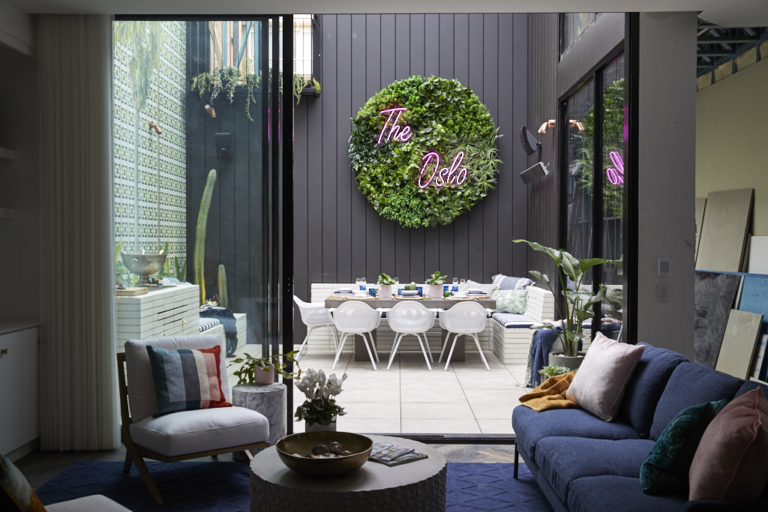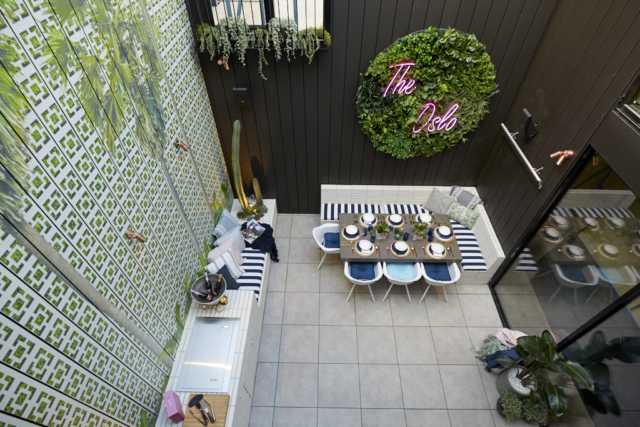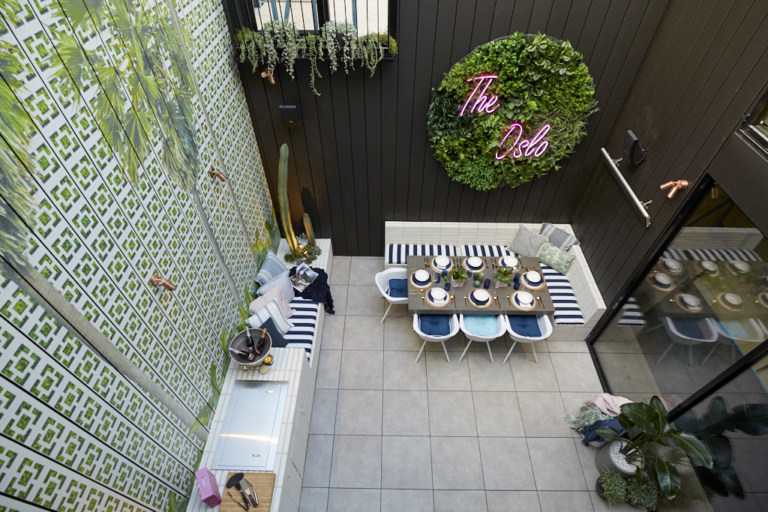 TESS AND LUKE: LAST PLACE
SCORE: 24.5/30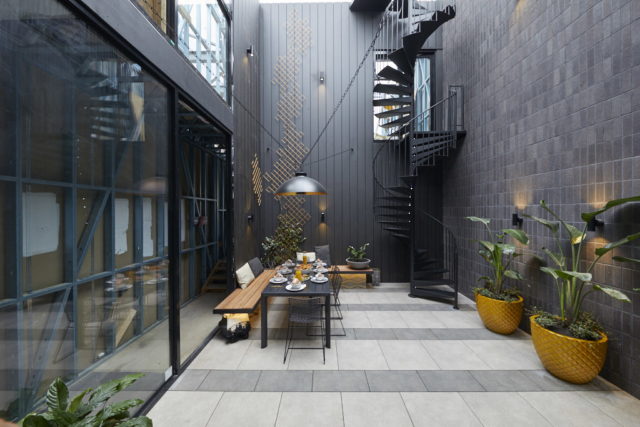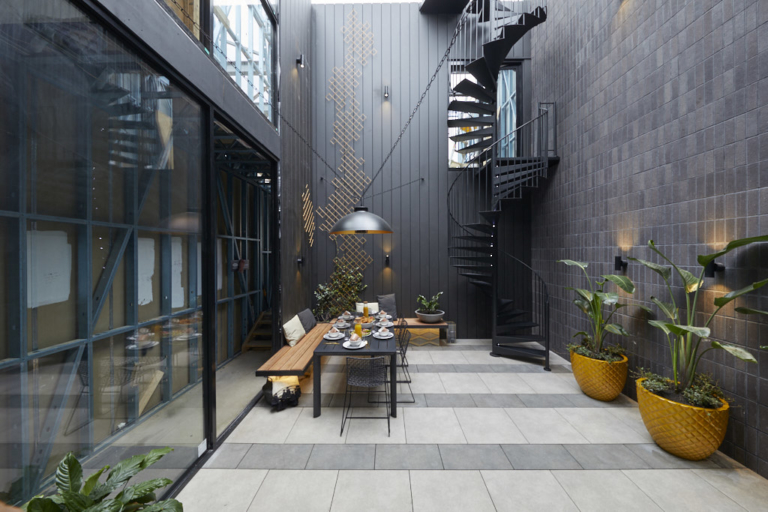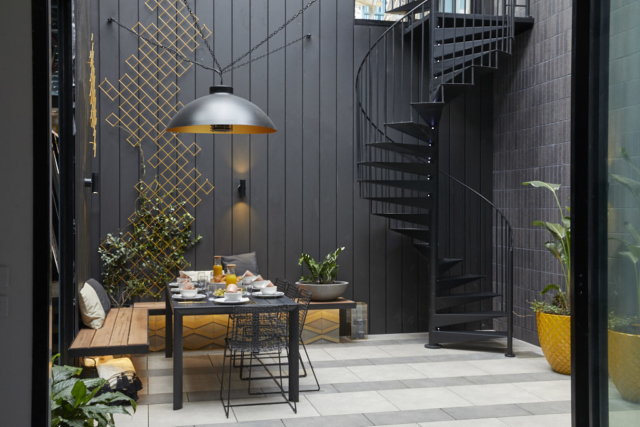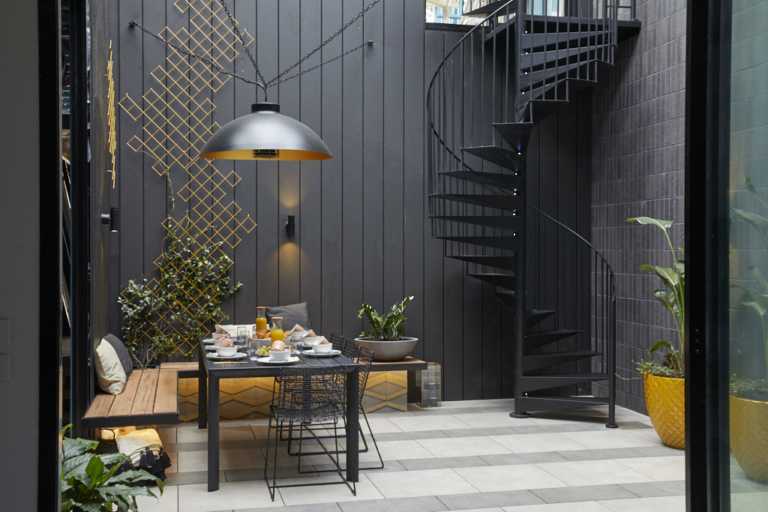 Tess and Luke continued their dramatic, almost monochromatic, look in their courtyard space, producing a gorgeous, contemporary area that featured patterned flooring, a black feature wall with gold Rio sculptural feature, gold pots, a large domed hanging heater and black table with timber bench seats. But undoubtedly the main focal point was that absolutely stunning spiral staircase, which all three judges agreed was a stroke of genius.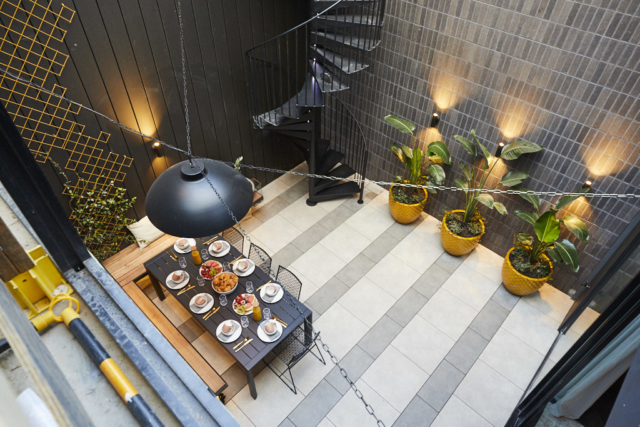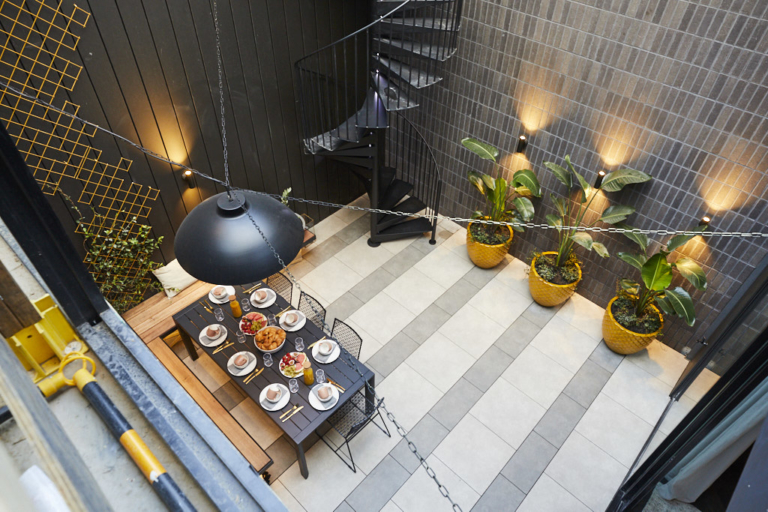 ANDY AND DEB: JOINT 3rd PLACE
SCORE: 26/30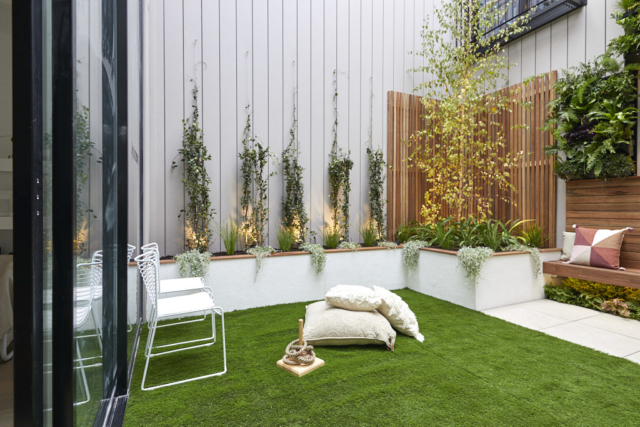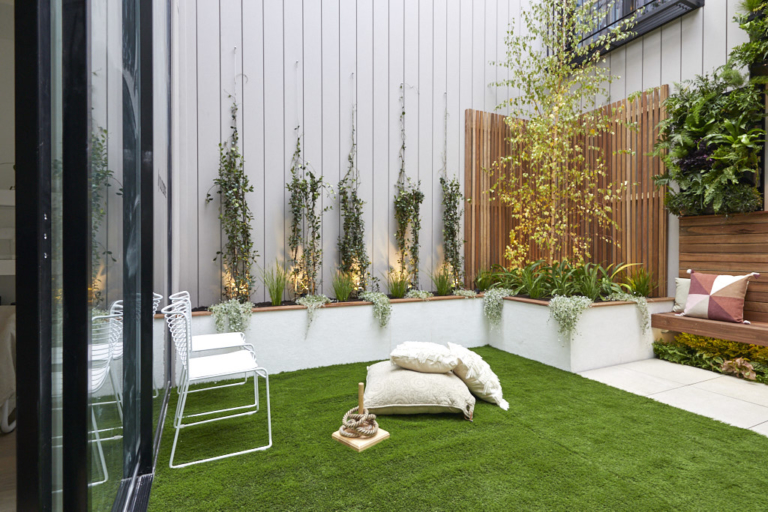 Andy and Deb managed to create a beautiful, calm "inner city oasis" in their courtyard, which the judges all agreed was a lovely, warm, inviting area.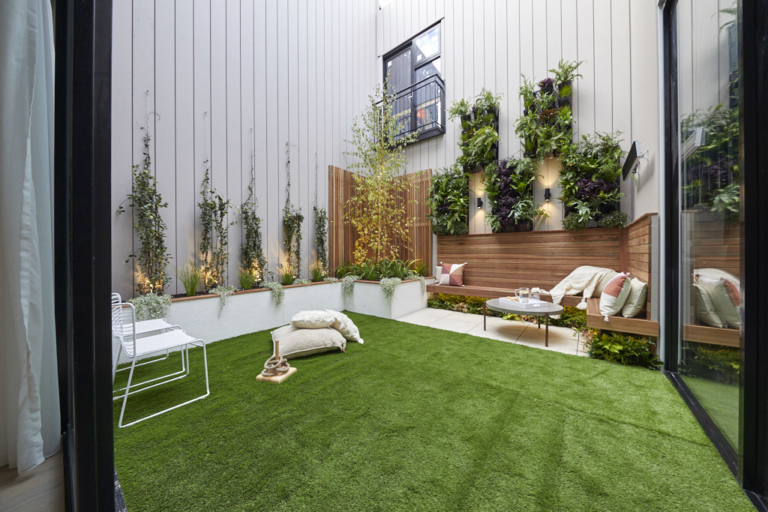 "This is a chilled space. I feel like I'm right at home here," said Darren upon stepping into the walled-off courtyard, which featured timber feature walls, vertical garden details, a timber bench seat, circular coffee table and a large patch of artificial turf – perfect for buyers who might have a woofy little friend in tow.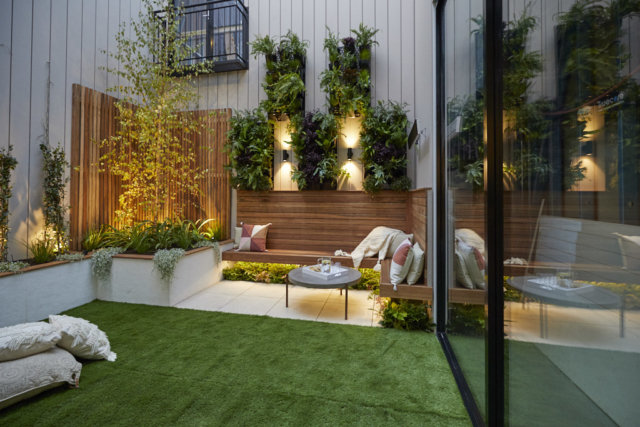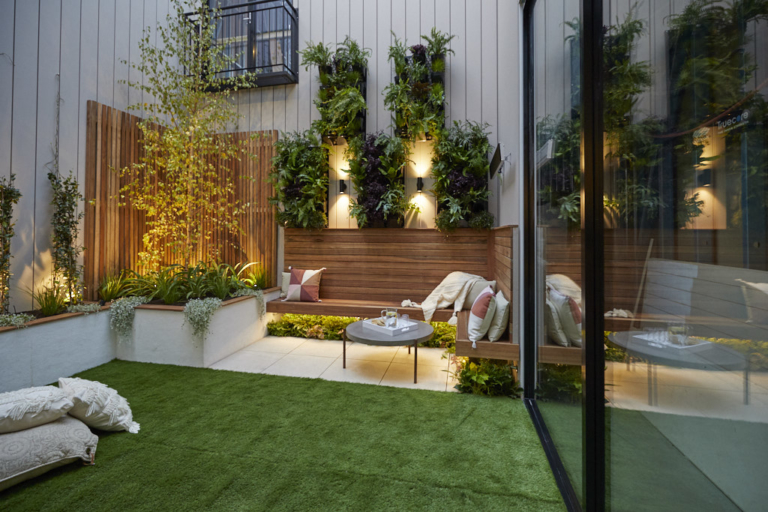 EL'ISE AND MATT: JOINT 3rd PLACE
SCORE: 26/30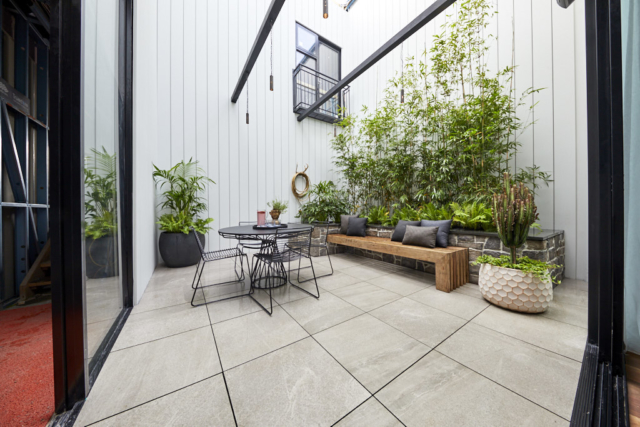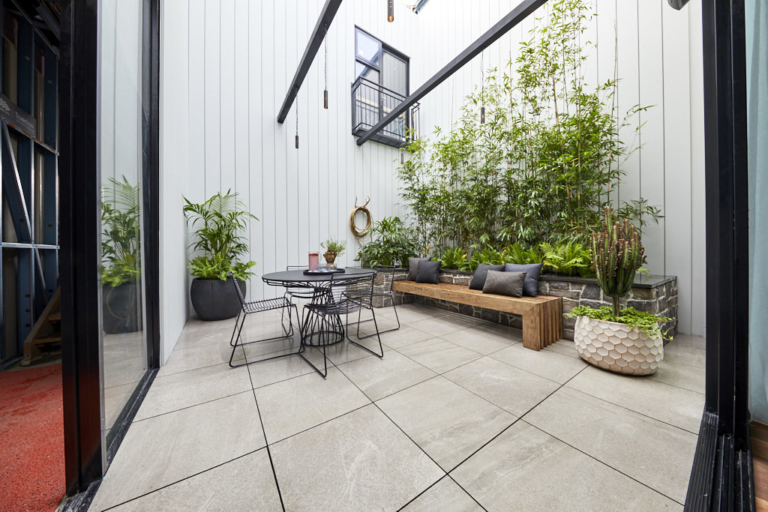 El'ise and Matt managed to create a beautiful, tranquil space in their courtyard, which the judges agreed provided a lovely respite from the busy streets of St Kilda outside. They managed to do this by incorporating a stunning stone feature wall – designed to match their gorgeous feature fireplace inside – a timber bench seat, large statement pots, hanging pendant lights and a black wire table and chair set. But it was the bamboo garden feature that won over the judges the most.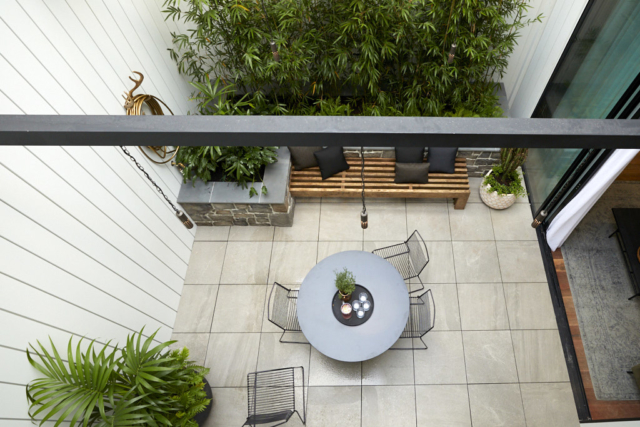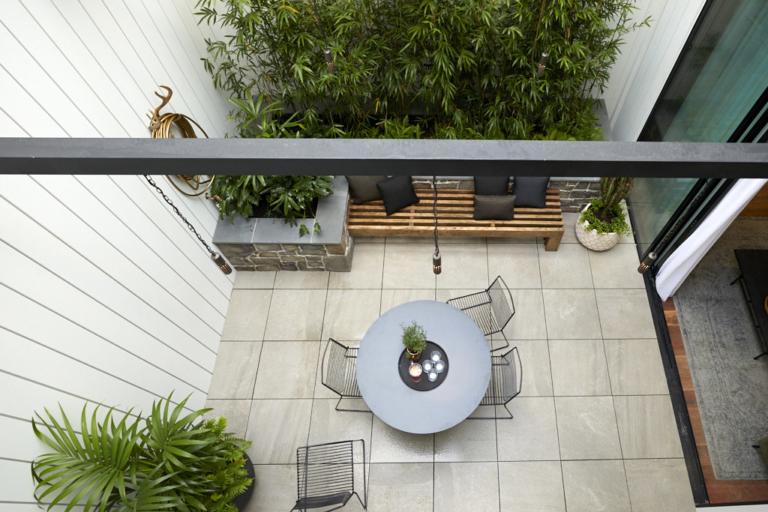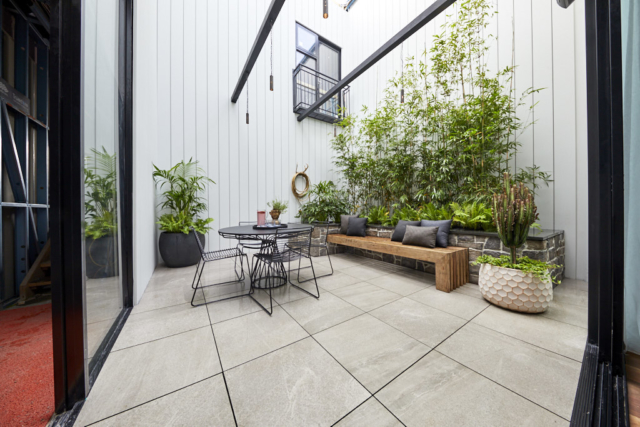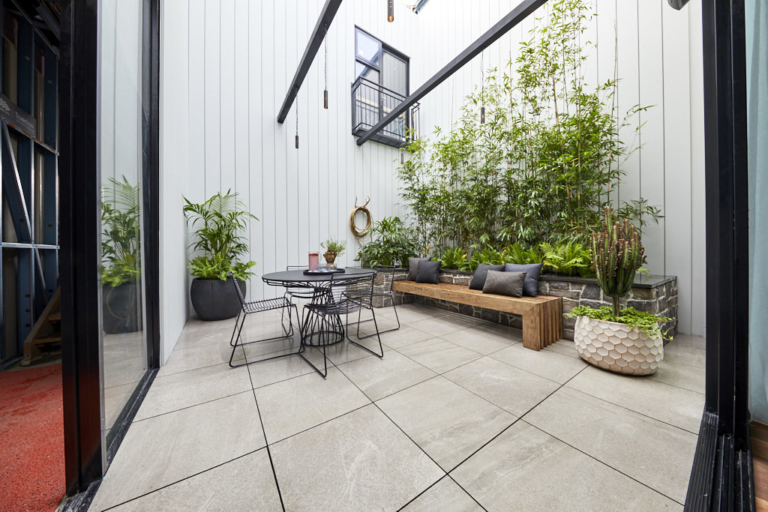 JESSE AND MEL: 1st PLACE
SCORE: 29.5/30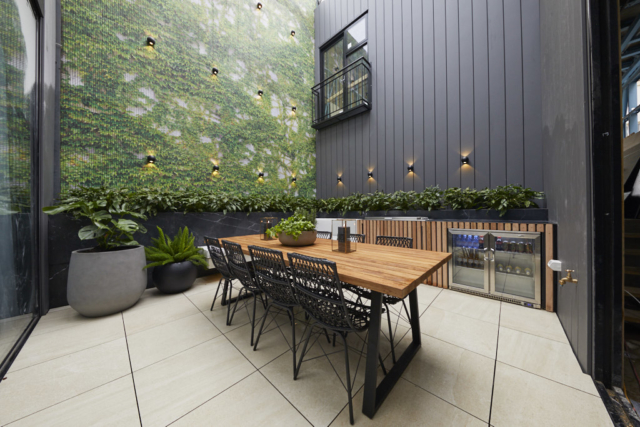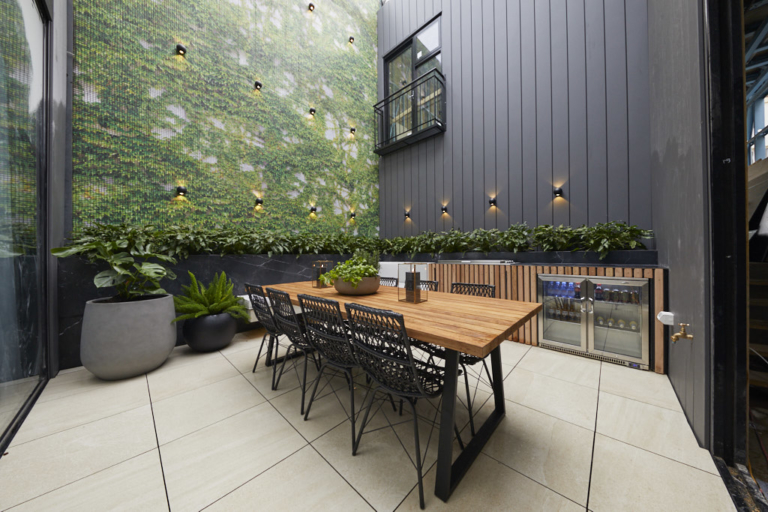 It wasn't just Jesse and Mel's eight-metre high tiled feature wall that scored them a win for Courtyard Week. In terms of form and function, the couple absolutely knocked it out of the park. "This is spectacular," Neale said, upon stepping foot inside the striking space, which also featured statement sconce lighting, a timber BBQ and bar fridge, large timber seating area – complete with bespoke upholstery – and a huge timber table and black chairs.