I spent a LOT of time on Etsy prior to our wedding and I only really realised quite how much I bought for it via my favourite online shopping destination recently. This is because when people asked me where did I get this or that, the answer was, more often than not, Etsy! So, here's what I bought and where you can get it. Enjoy…
Swarovski crystal earrings (worn by me). $58.96 from simplychic93. I really wanted them blue and a little different to the usual pearl bridal earrings but couldn't afford real sapphires. It took two online purchases before I hit the nail on the head with these.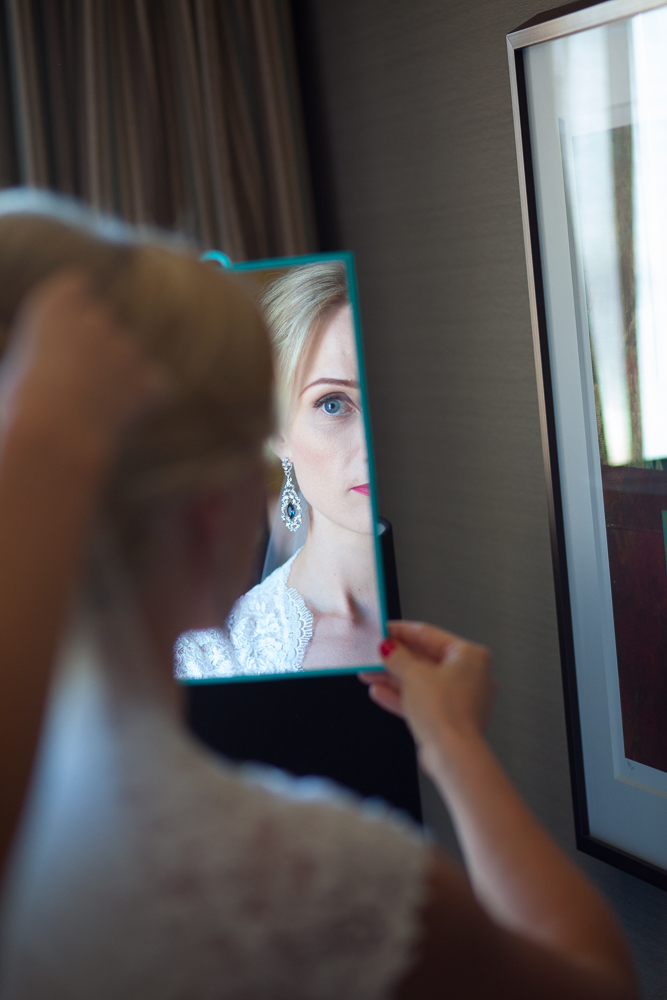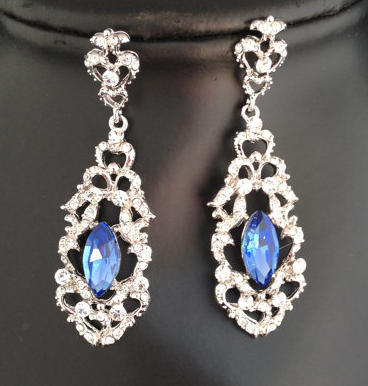 My veil (serious bargain and custom made to my requirements by a lovely girl in America). $60 including shipping from the States from PrettyThingsByJenni.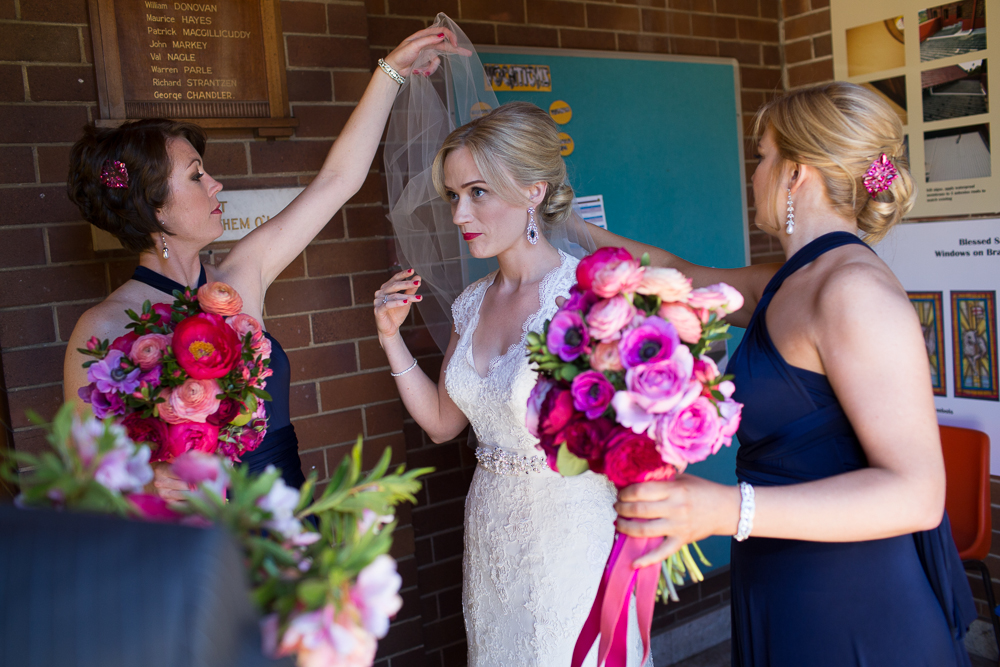 I wanted something very plain and couldn't see the point in spending hundreds of dollars on it.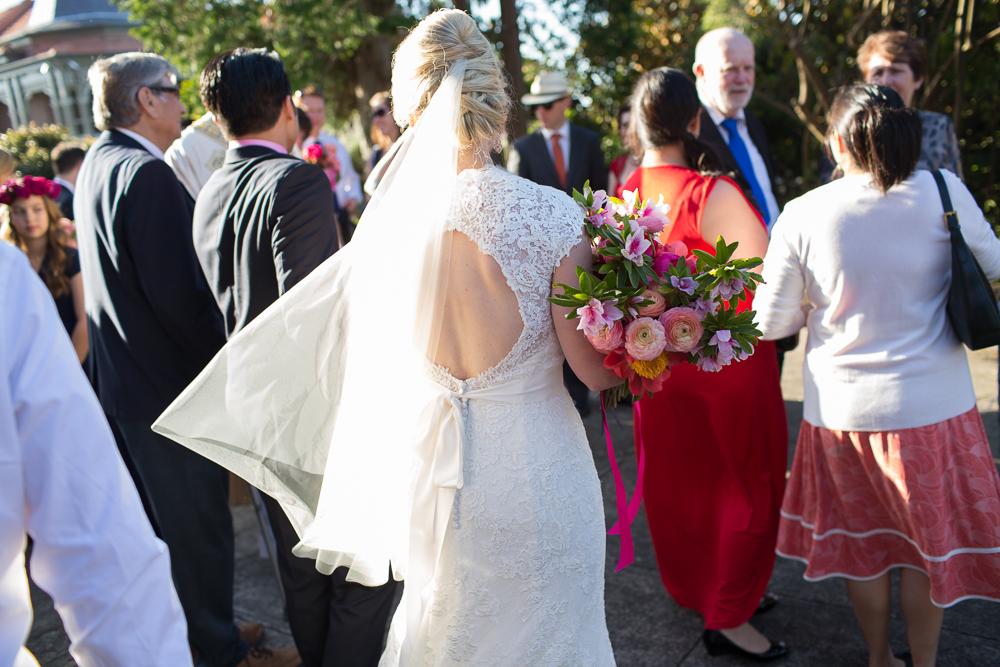 My bridemaids' dresses were probably the best buy of the entire wedding and the girls looked stunning in them. $85 each from VanelDesign. As they all arrived from overseas less than a week before the big day they had to have something a bit flexible and not entirely fitted and these could be worn so many different ways we were safe in the knowledge we would make them work. They looked so much better than I expected. They were even custom made to their waist and height measurements which meant our flower girl could have the same dress as the grown-up girls.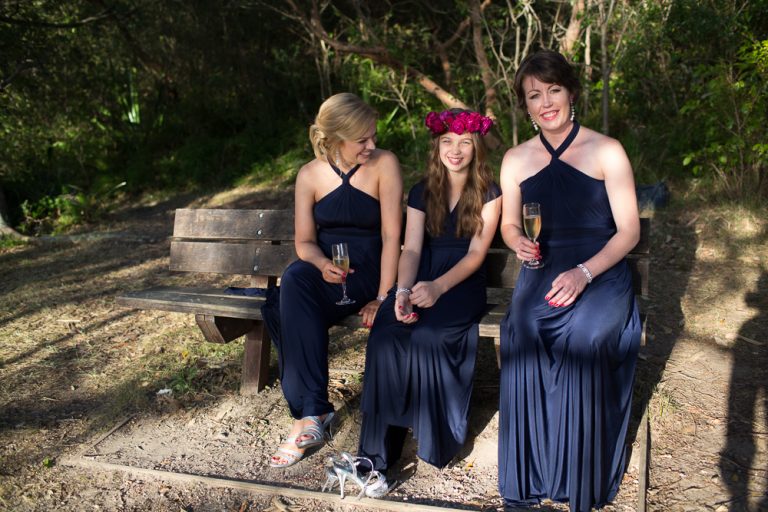 They all wore them in slightly different ways. I thought the colour (my favourite navy!) and length made them look really elegant and they all agree they'll wear them again. They were super flattering and comfortable and refused to crease! You can order fabric samples in advance for colour matching and the customer service is excellent. My friend has since bought her bridesmaids dresses from the same seller. Sometimes taking a risk on a bargain pays off!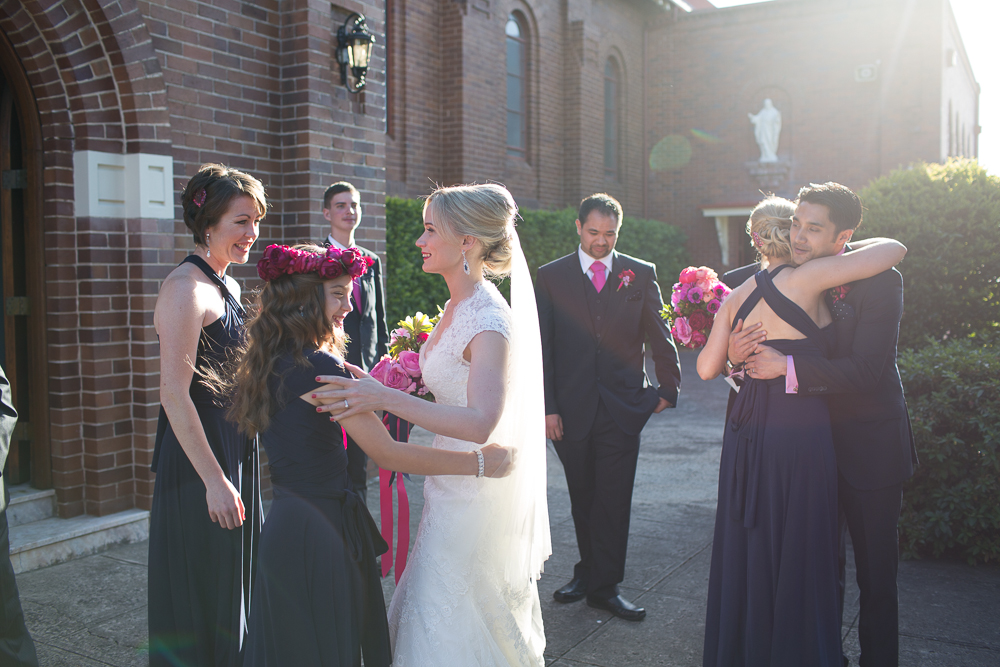 Embroidered handkerchiefs (gifts for mother-in-law, dad, husband and bridesmaids). $33 each from mollyandmom. Most people say the moment they see me give my dad his in our wedding video is when they started crying!
Getting ready robes (with names embroidered on the back) worn by the bridesmaids and I. $125 for four. Embroidery an extra $10 each. From ComfyClothing. I even asked for these to be made a little longer which was no drama.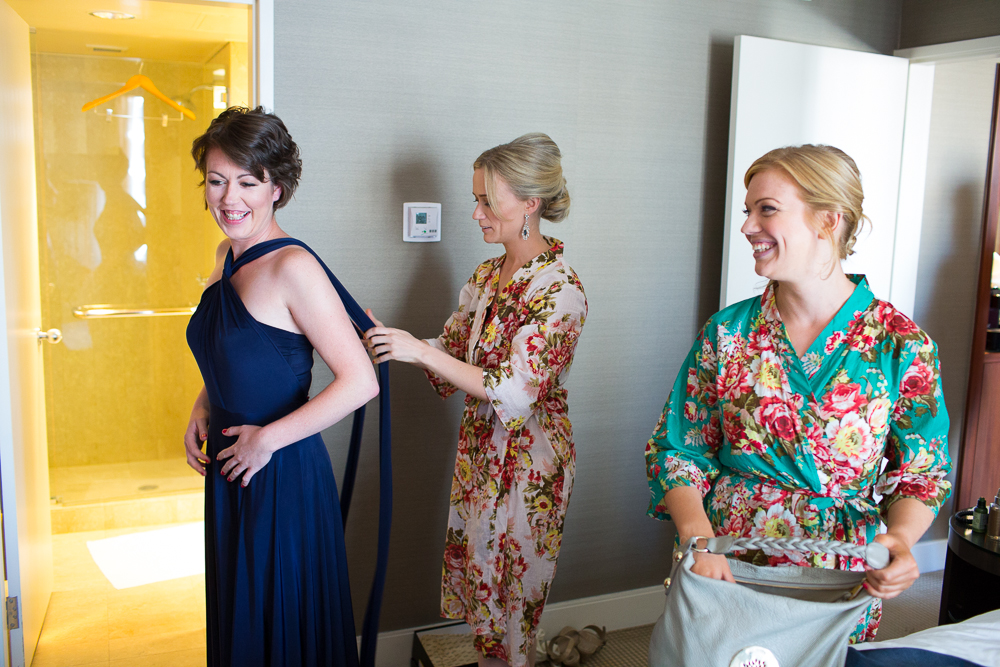 Custom cushion covers (for outdoor furniture at the reception) from CinnamonBayLtd, $16.92 each. The cushions either side are from Bandhini Homewear Design.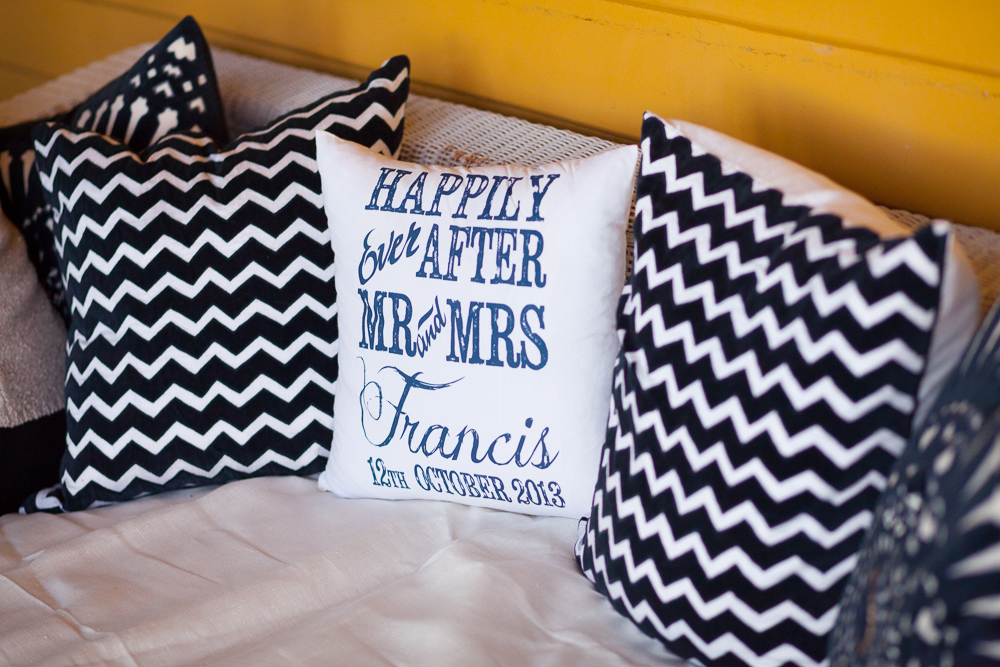 Mini painted bunting (0.90c a letter) for the gift table by JenbroideryCrafts.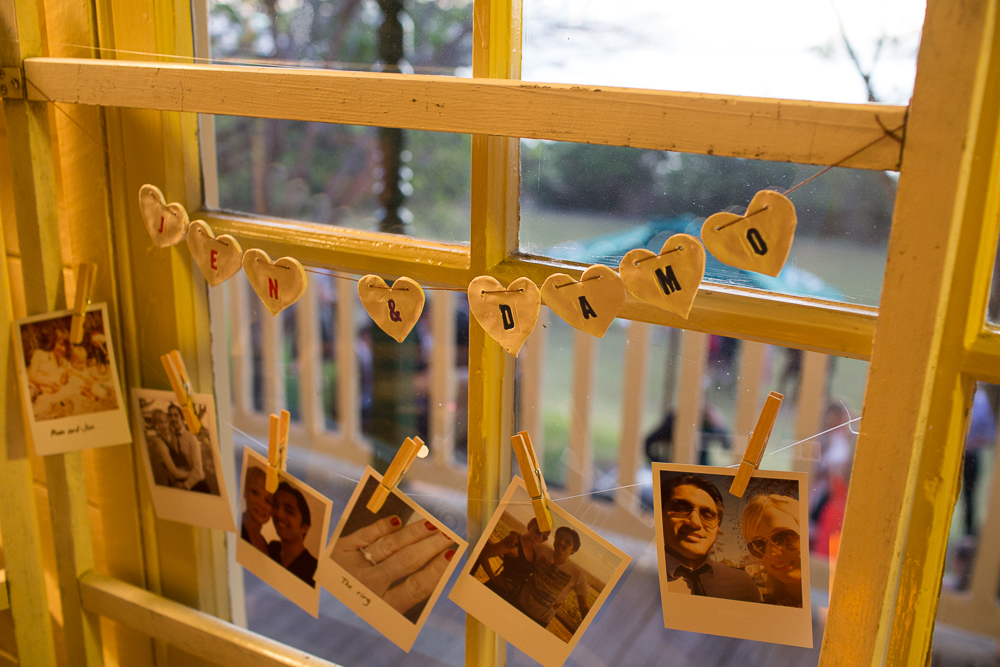 Custom lolly bags ($12.50 per 40) from CandybuffetCreations for the lolly buffet at the reception (also used to pack up leftover wedding cake).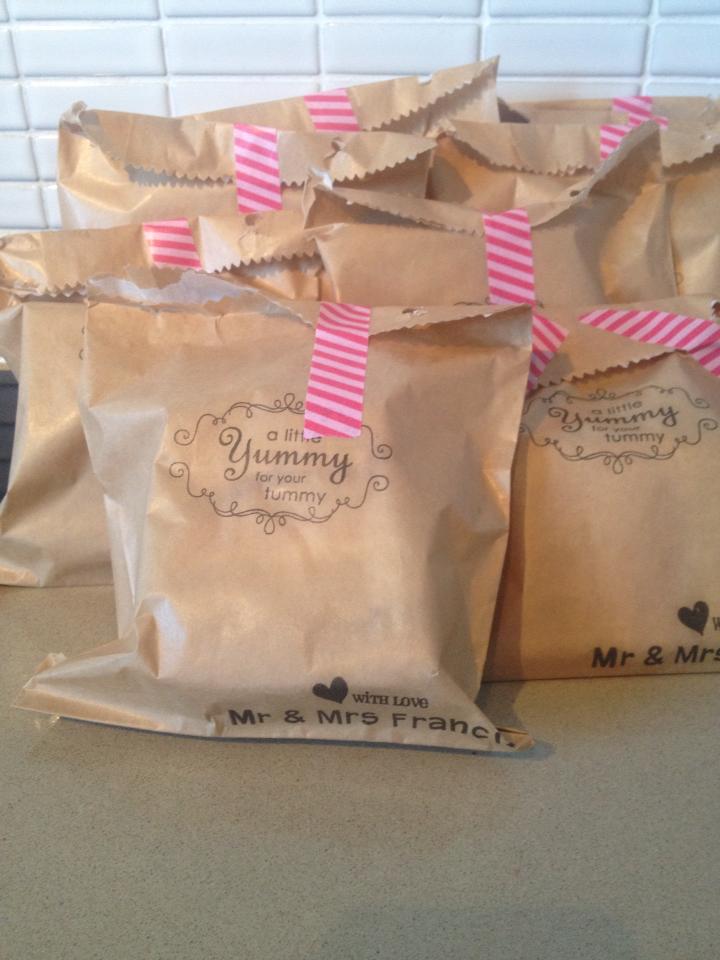 And these little people weren't from Etsy but found on Facebook (via a friend in the UK who had them at her wedding). I got them made for the bridesmaids as cute table gifts too (5GBP each). They went down a storm!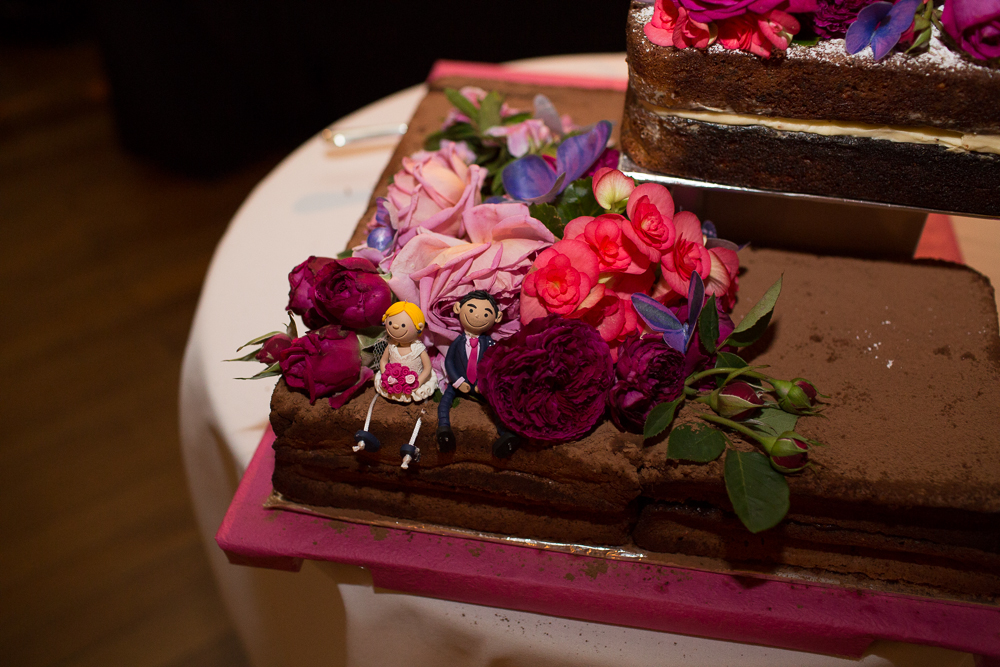 Personalised bags for thank you gifts from CinnamonBayLtd for the wedding party. Loved these! and such a bargain at $3.37 each.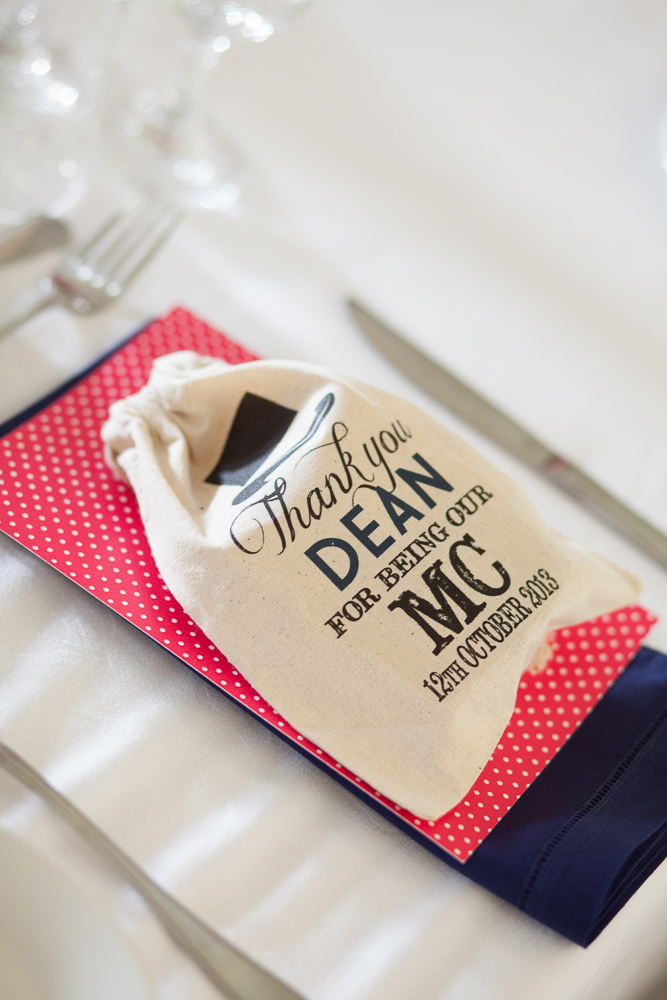 My Etsy advice?
Etsy sellers are usually one-man-bands or small businesses who don't have marketing or photography budgets. Often the goods don't look brilliant and you have to use a little imagination and trust in the system. Those bridesmaids dresses for example: I really had NO idea what was going to turn up but I thought at those prices it was probably worth taking a chance and it paid off!
I like messaging sellers and asking them questions as it gives you a better idea about who they are, how helpful they are and how much pride they take in their products. I haven't had a bad purchase yet!
Weddings are expensive. Save money where you can so you can spend big on things like flowers, photography, the bride's dress, food and drink. Everyone's priorities are different with weddings but go with what's important to you and your fiance/e.
I'll be sharing more about my wedding in the coming weeks.