I'm heading to Dubai next week and it reminded me I lost my trusty garment steamer on our big Europe trip. I have just ordered another because I simply cannot travel without it and it's worth every dollar!
It's a big statement, I know, but the Kambrook Swift Steam Garment Steamer is a bit of a life changer. OMG I am in love with it. And the good news is, it's less than $50!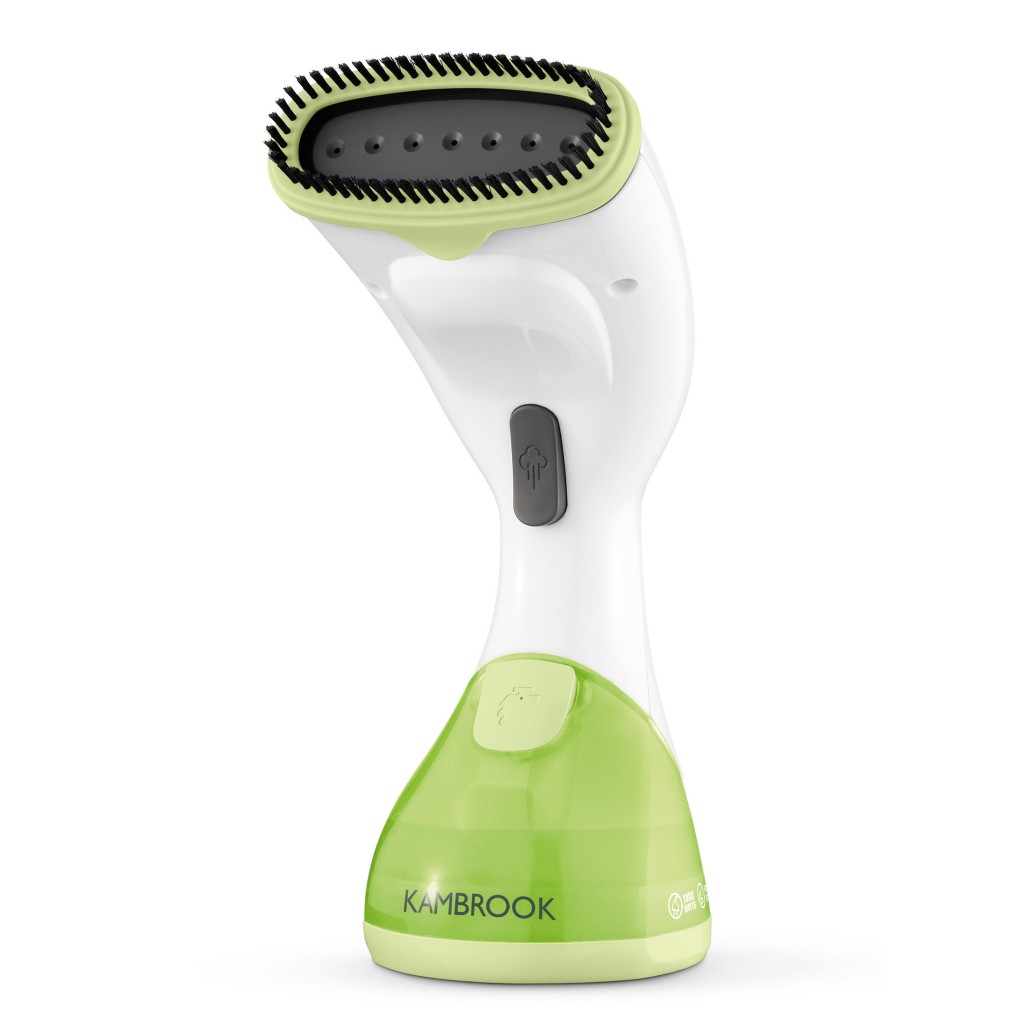 I've ALWAYS wanted one of those garment steamers but they tend to be bulky and pricey. I really hate ironing. And anything laundry-related in fact. In the division of labour at our house, laundry is Damian's domain (he may not thank me for revealing that) but that doesn't (sadly) include ironing. Where possible, I'll avoid it. This includes ignoring plenty of lovely clean clothes in favour of others, made more appealing by the fact they either don't need ironing (or I can get away with it). It makes for a limited wardrobe but luckily I work from home and wear a lot of jeans.
This garment steamer is amazing. I cannot fault it. You simply fill it with tap water to the fill line, plug it in, switch it on for a couple of minutes and it's good to go. Then you simply hang the garmet from a hanger, pull it taut and brush the steamer over the garment, up and down, and it takes out the creases. It really does work, God damn it, and it's so cheap! And easy!
So far it's been trialed on business shirts, cotton, silk and synthetic tops and a wool coat (you know they get those annoying bunched up creases on the arms?) and it's been fantastic. We reckon the only garments it isn't ideal for are business shirts. Sure, it takes the creases out, but it's not clever enough to put the creases you actually want back in. But thinking about it, that would be a very tall order! So yes, for that crisp work shirt, you still need an iron. But if you work somewhere where open neck shirts and jeans are acceptable, you could get away with it.
There's something so liberating about not fighting with the ironing board of a morning. I plug the steamer in at bench height in the kitchen and hang the garment off a hanger hooked onto a cupboard door. I find the cord is more than long enough and it means I can rest the appliance on the bench top (it's safe as it has a flat bottom to stand it upright) when I'm not using it. It's so quick and easy though, I'm using it daily rather than doing a whole washload in one go (I'm still lazy and hate laundry, let's not expect miracles). You can even use it to give something a freshen up, say if it's been sitting at the back of the wardrobe a bit too long. I think it's going to save me money on dry cleaning things that don't really need dry cleaning. It's lightweight and portable and I already fully intend to take it on holidays with me (since I first wrote this post it has been on numerous trips in my suitcase!).
Seriously ladies AND gents, you need this little beauty in your life. Thank you, Kambrook!
Available online from Bing Lee, Myer, Harvey Norman and JB Hifi.
RRP $49.95. More information.