As individuals they both have very impressive resumes: Laine Fraser as head of design at Typo and Fleur Harris as the print designer behind the Lara Bingle for Cotton on Body swimwear range. But their newest venture, Tassel + Gaine, has seen the friends join forces to shows a completely new side to them.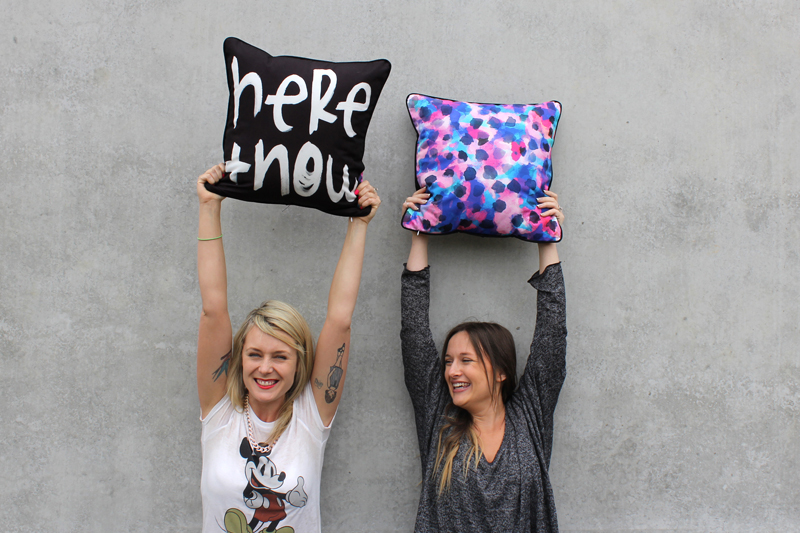 Their fine art cushion brand was launched last year. "We're all about providing affordable, easy products that people can buy and use instantly to style their homes in their own unique way," says Laine. "Many interior pieces are a big financial investment — furniture, artwork etc — so we want to provide a range of products that make it easy to refresh your space. Cushions are the perfect solution to changing the look and feel of a room easily and affordably."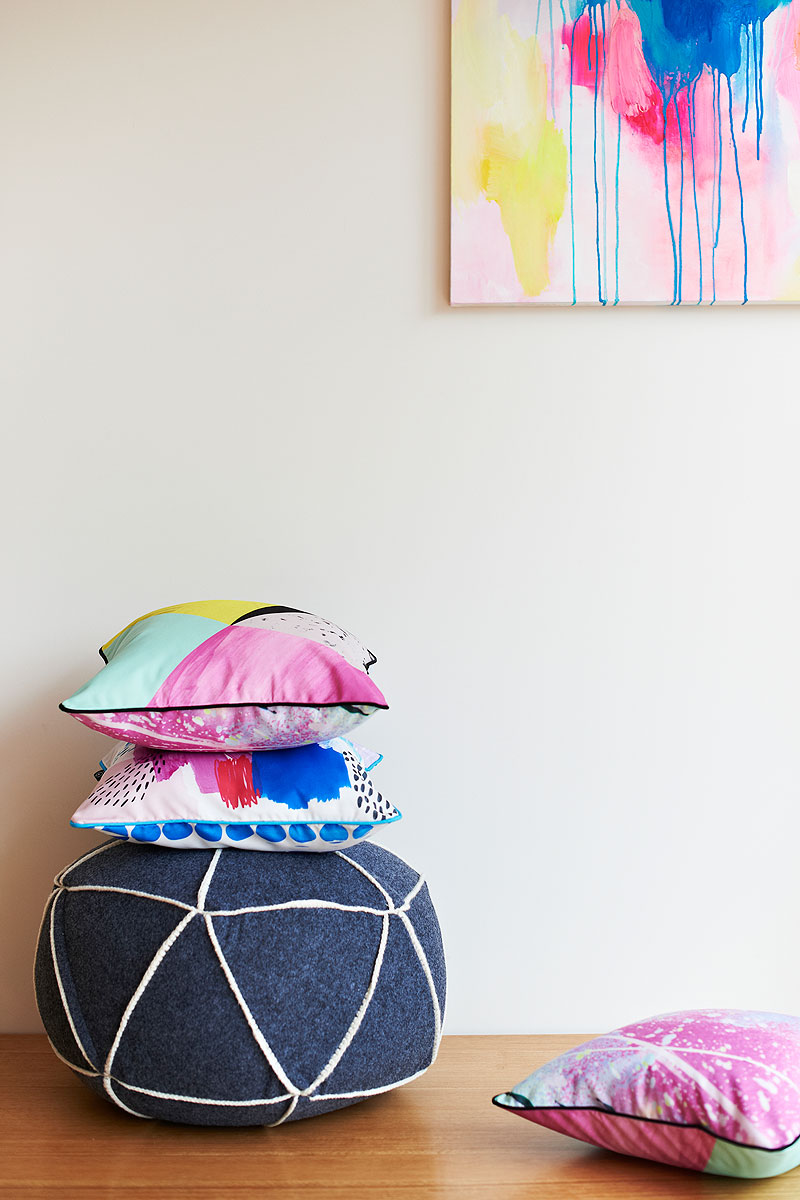 Designing all the cushions themselves, the process is entirely collaborative, with the duo constantly bouncing ideas back and forth. "We work together, and then individually and we keep coming back together to continue refining our designs until we're both 100 percent  happy with the end result," explains Laine. "We're both very critical of our own work first and foremost, and we balance each other out well by giving each other constant feedback. We are both on a mission to create the best art we possibly can for T+G, and we don't stop refining our work until we get there."
Having a combined total of almost 20 years in the design industry, the Melbourne creatives have worked as textile designers, graphic designers and illustrators. As a result of their diverse backgrounds, they use a variety of techniques to create the art for the cushions; anything from designing on their Macs to throwing paint on a giant canvas in the back yard!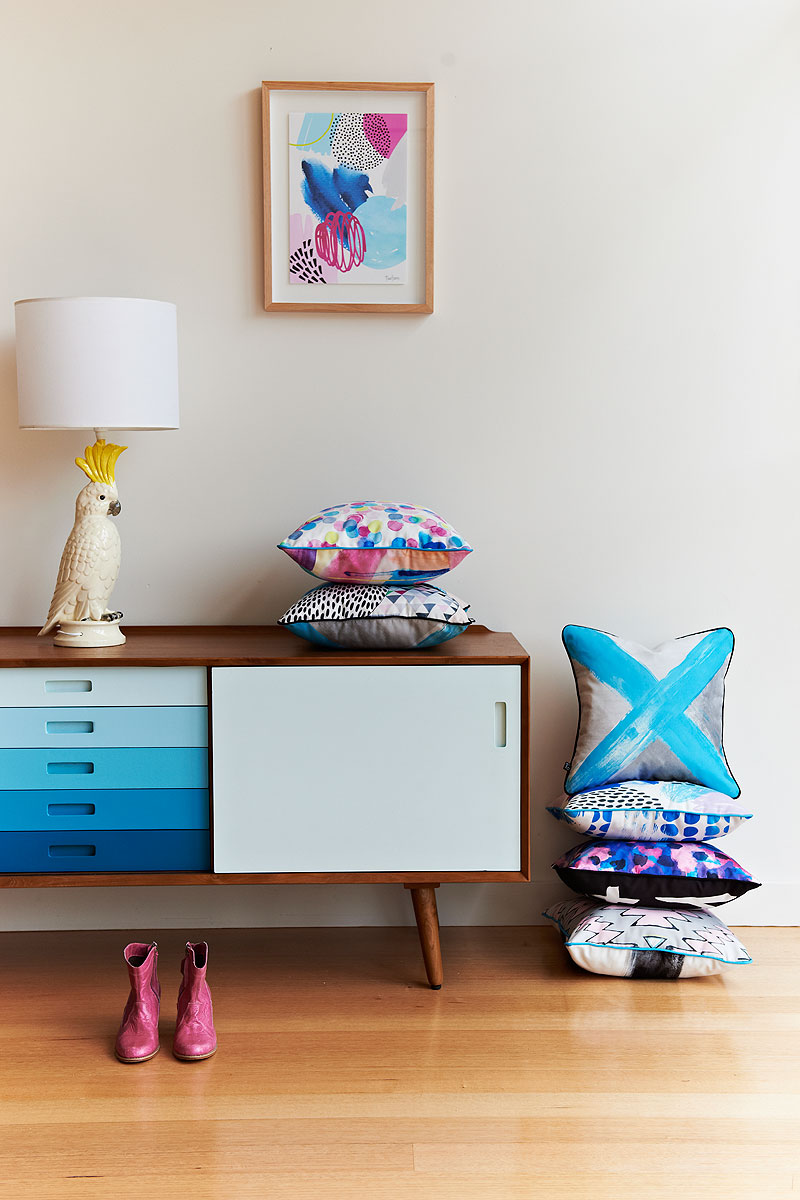 Laine and Fleur are currently in the process of creating their second collection, an evolution and extension of their debut range, which Laine describes as having: "Lots of colour, fun artworks and good vibes all around!"
Set to be released in August, in the meantime you can purchase any of the looks from the first collection here.