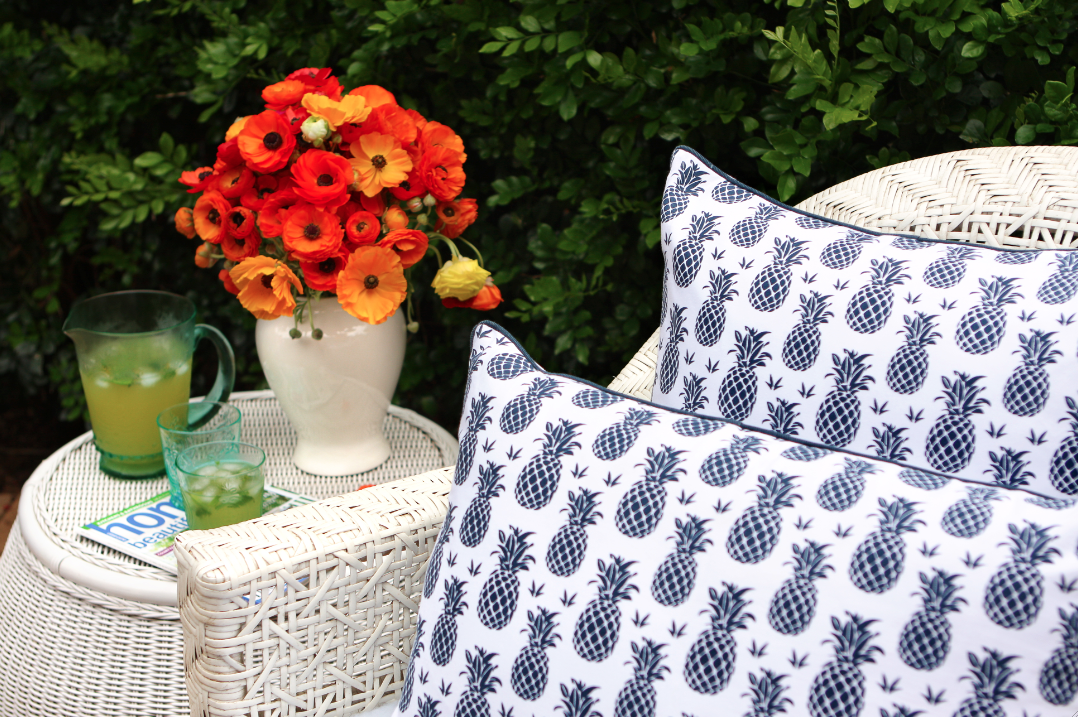 I'm a big fan of The Brown Trading Co's colourful, sunny homewares. If you didn't know they were Queensland based you could probably guess, with their tropical designs featuring pineapples and cockatoos and their bright yet sophisticated, on-trend collections. Once I knew they were about to release navy pineapple cushions (a combination of three of my favourite things!) I decided we were kindred spirits and decided I needed to find out more.
Keren Brown and her brother Gavin started The Brown Trading Co in 2009 as a lead on from another business importing and distributing The Cupcake Courier. "We knew that this product would have a fairly short life span and wanted to develop a business that was sustainable and had longevity. We decided that textiles and homewares was for us."
They seem to have a knack for picking trends. "Funnily enough I was going to do pineapples for our first collection but ended up doing the cockatoos. We released the pineapples at the February Life in Style trade fair and since then they have gone crazy. It seems the world loves pineapples – it's a happy fruit I think – can you have happy fruit? I tend to design things that I love and hope that others love them too. The pineapples were definitely a winner."
Anything in blue, turquoise, aqua or pink always sells well too. "We are about to release the pineapples in navy and have lots of pre-orders for those. We are still all about colour and our first collection for 2013 is full of style and fun."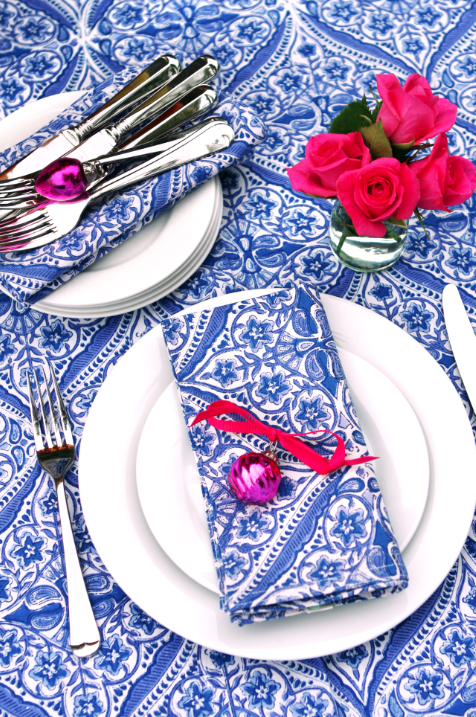 With production in India, it's important to the Browns that their products are made sustainably and ethically. "To ensure that the manufacturers we work with are community based, we deal directly with them, not through agents or any third party. This way we can ensure that we are not exploiting individuals and that the money we inject into that community goes towards helping with education, healthcare and general living conditions."
Business is going well and you may have seen their designs popping up all over the place lately. "It's been an incredible journey," says Keren. "We are now stocked in over 200 stores across Australia as well as a few stores internationally. Our business continues to grow everyday, it's exciting for us and we are very much looking forward to 2013."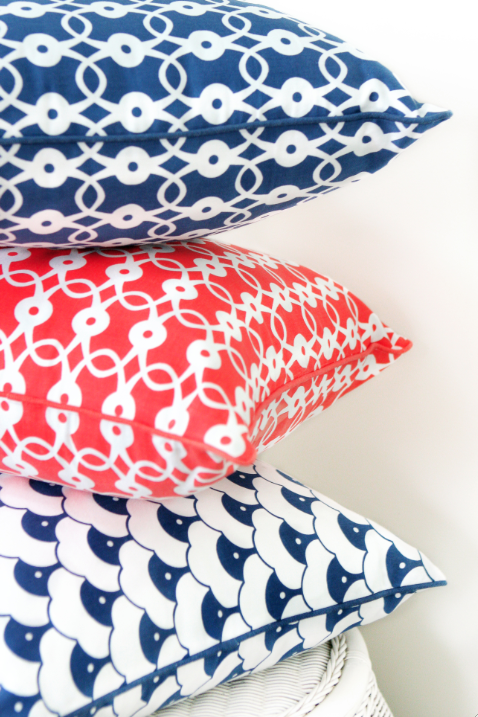 Working with her brother is a lot of fun. "We laugh a lot. We are true opposites – he is the financial brain and I'm the creative one so it works really well for us. We talk and discuss things constantly. Neither of us makes a decision in the business without the other so we are a team."
Keren's own home is a work in progress. "I think I'm like the pool builder who never had a pool or the carpenter who never finishes the house," she says. "I'm actually in the process of redecorating and hopefully will have it finished by Christmas as Christmas Day is at our place this year."
Keren's 3 top tips for decorating with cushions
1. Mix colour, pattern, texture and sizes.
2. Don't be afraid to break the mould and be individual.
3. Change cushion covers often. It's a cheap, fun and colourful way to change the look of an entire room. You can do this by keeping the same insert and just swapping the covers – easy and simple.
Check out The Brown Trading Co for cushions, table cloths, napkins, quilts and tea towels.