The latest interiors offering to hit Sydney's Northern Beaches, The Powder Works is a rather special one indeed. Offering a treasure trove of antiques, vintage wares, art and one-off pieces, the store is the creation of antiques purveyor Robbie Carter (formerly of Eclectic Find) and her art collector sister Amanda Gray (formerly of The Bare Wall). The duo have pieced together a pretty alluring mix of pre-loved curios, furnishings and artefacts – perfect for interior lovers seeking that unique one-of-a-kind item.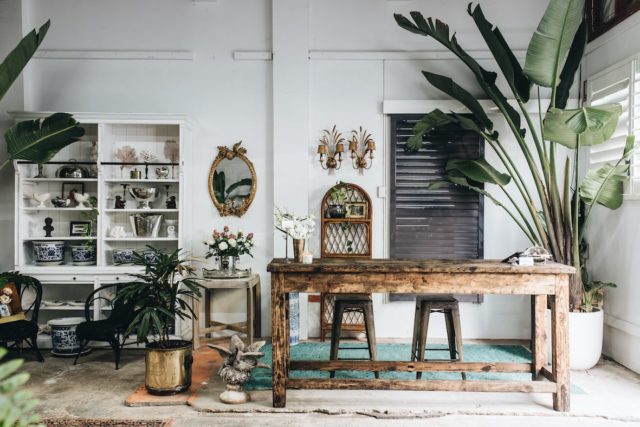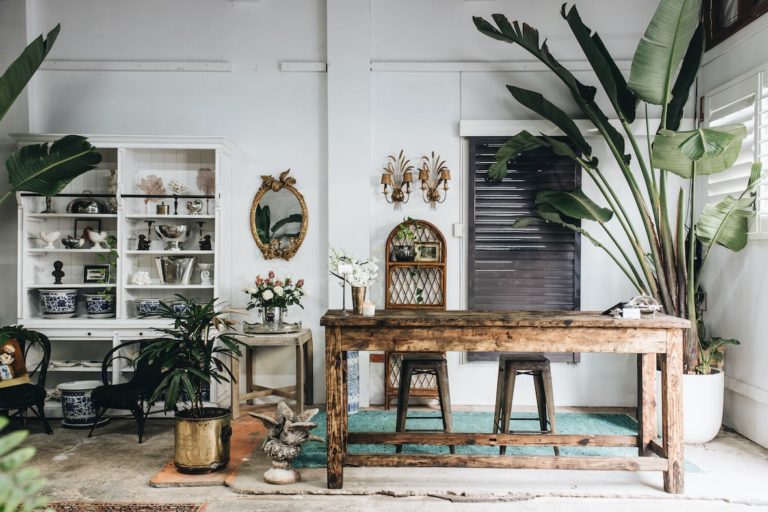 Housed inside a large rustic warehouse with high ceilings embellished with an army of towering potted strelitzias, the North Narrabeen space is rather grand and worthy of a visit in itself. The hero of the space, the rear wall is adorned with an eclectic collection of paintings, etchings and drawings, each housed in antique or vintage frames.
"Our vision was to create an awe-inspiring, welcoming space that will take people on a journey. It's a large warehouse so we have been able to create a few different interior styles while still maintaining a cohesive flow," says Amanda. And with so much space, the Powder Works' wares span glamorous Hollywood Regency items to quirky curiosities, French antiques and everything in between.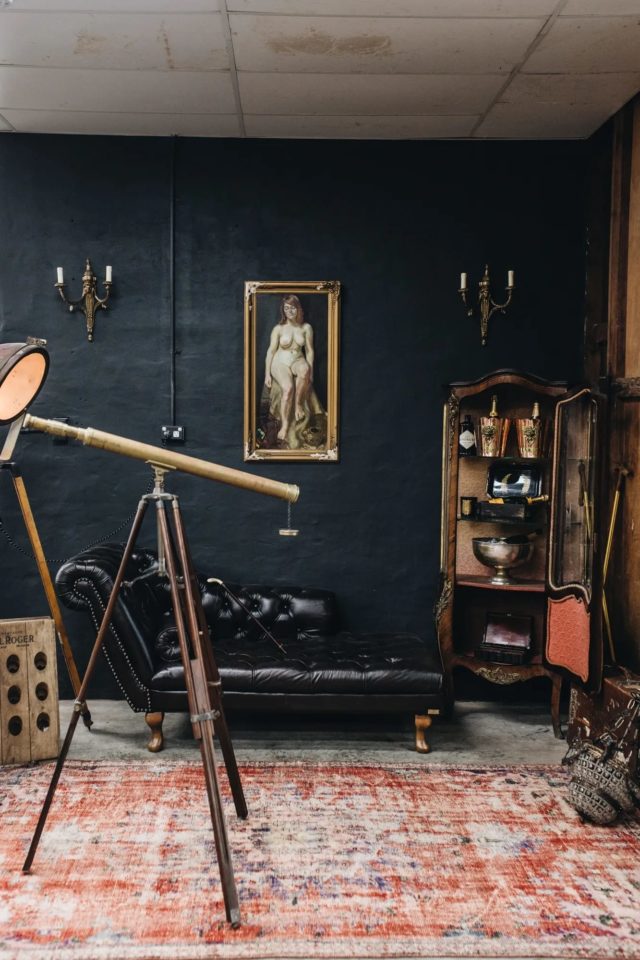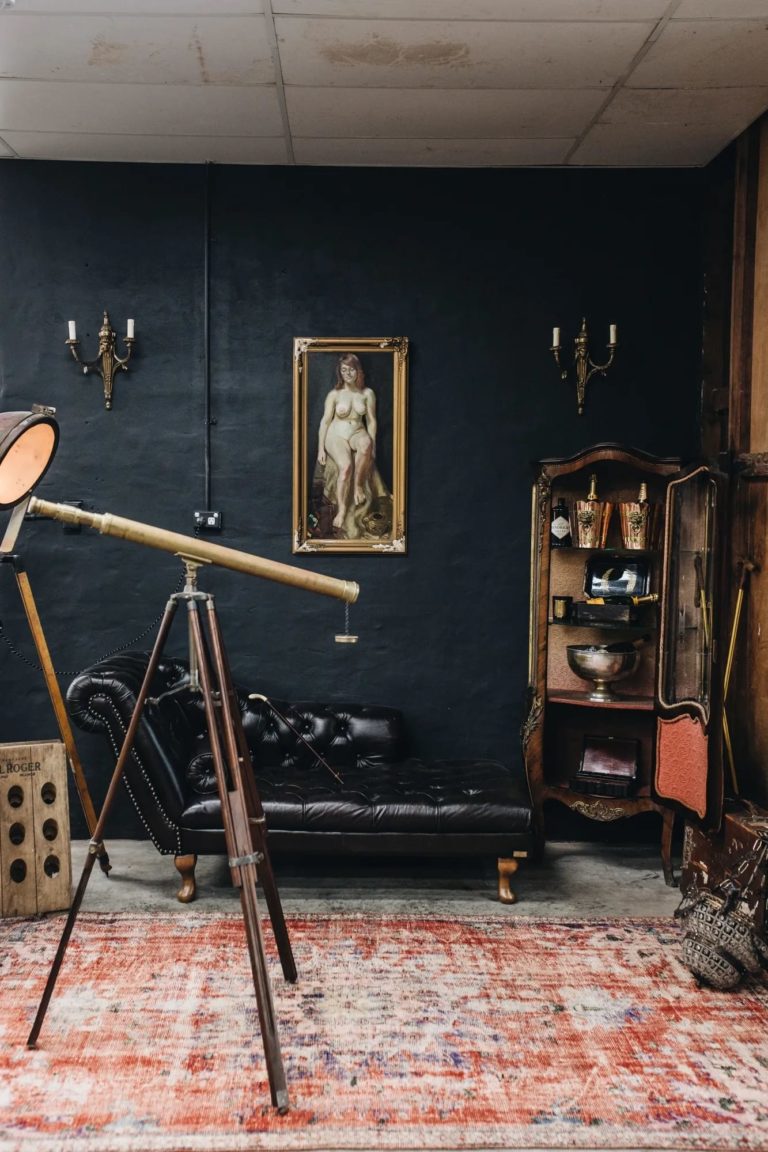 The artfully curated, rather whimsical space features a huge Georgian walnut display case, a set of four mid-century Czechoslovakian Linga chairs and a pair of fabulous mid-century gilt wheat sconce light fittings from a New York estate. Sculptures, lighting, vintage books and ornamental coral are peppered throughout.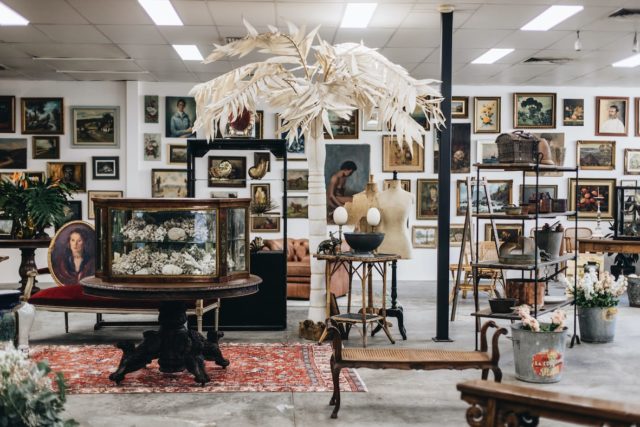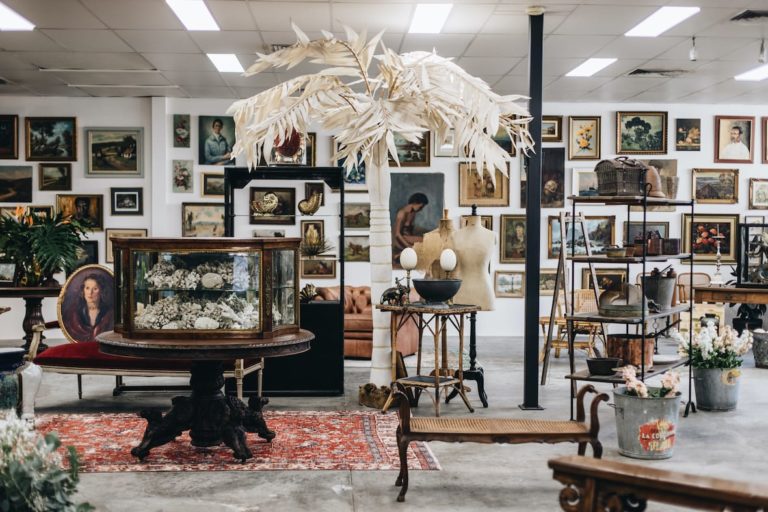 Unsurprisingly, the store already has an established clientele of stylists, interior designers and passionate interiors addicts all looking for that fabulous finishing touch. "We have a very full customer request book, and this is part of what we love. Being tasked to find a special, one-off piece that completes a room is incredibly satisfying," says Robbie.
And for anyone who lives in a modern home and is struggling with how to incorporate a vintage or antique find within it, Robbie believes that antique pieces, with their aged patinas, are the perfect contrast to a contemporary space. "They enhance the beauty of both the piece and its surrounds. I find these pieces draw the eye to certain sections of the home and give a modern home character, depth and personality."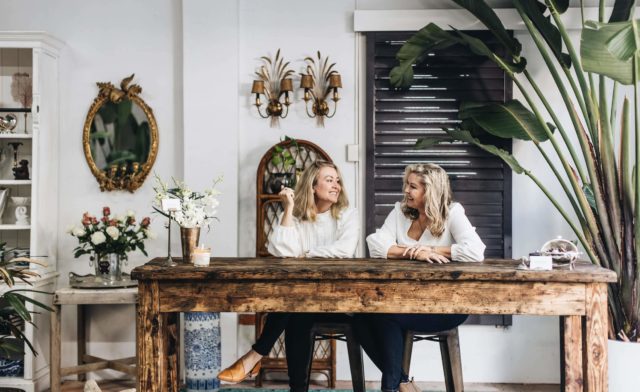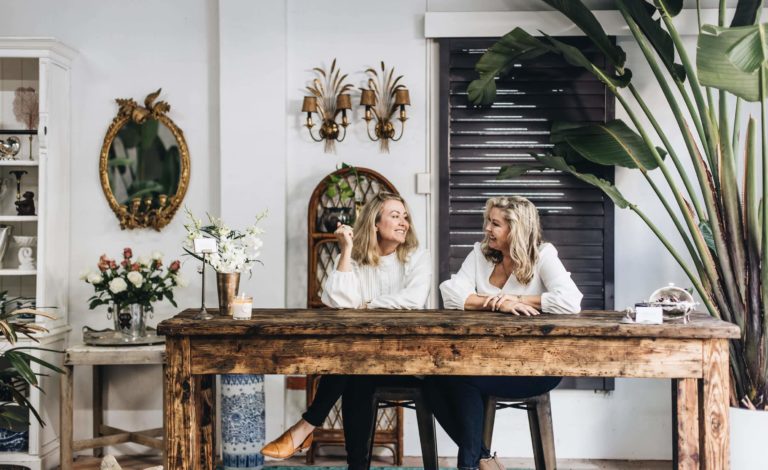 And if you're just starting on your antiques journey, Robbie believes that bigger is always better. "If you really love a piece, you shouldn't be scared to mix old with new. Choose one statement piece that will attract the eye and become a great talking piece. Don't be afraid to be bold and daring. The more unusual and rarer, the bigger the wow factor and the chance to show your individuality."