Following on from its recent industrial range, BIG W is back for spring with 'Super Nature' – a range brimming with lush botanicals, rich pigments and a clean tropical vibe. And while it draws on big global trends, the pieces don't come with expansive price tags – none of the decor or furniture items cost more than $200.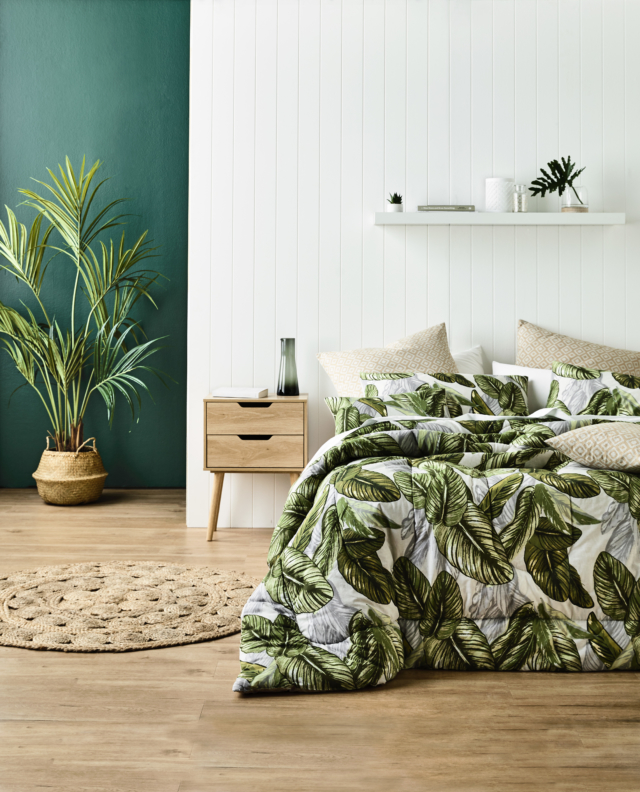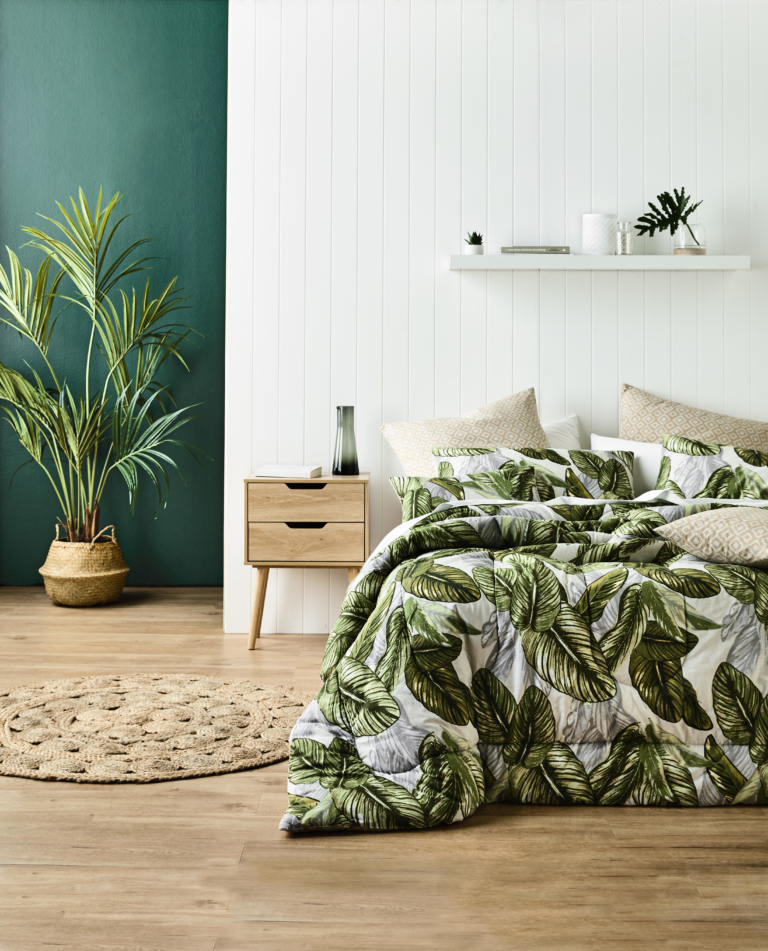 "The Super Nature range is all about uncomplicated living! The range is focused on a bright patterned refresh using jungle and floral prints to complement natural wood in the home. The inspiration came largely from the fluid movement of moving indoors to outdoor entertaining which is something that Australians are so big on during the warmer months," says Monique Yallouris, BIG W 'About Home' category manager.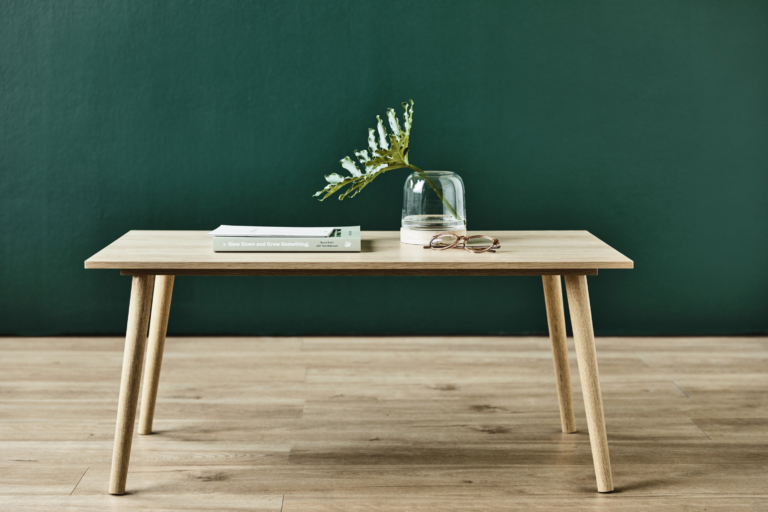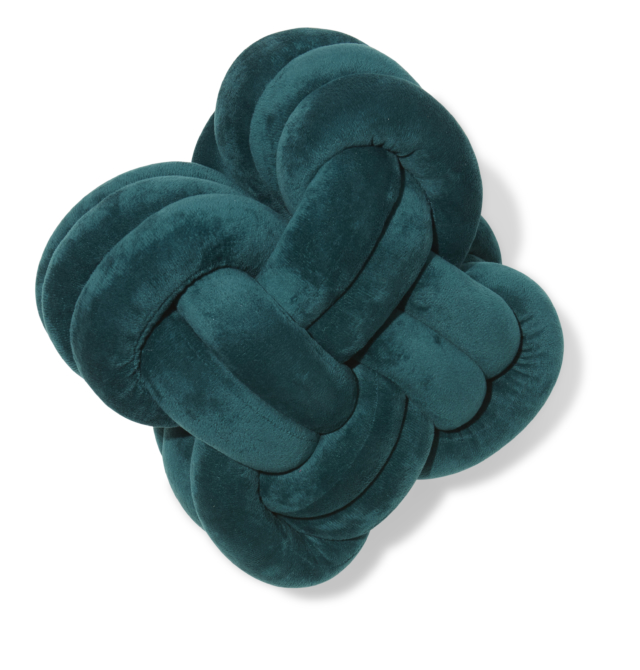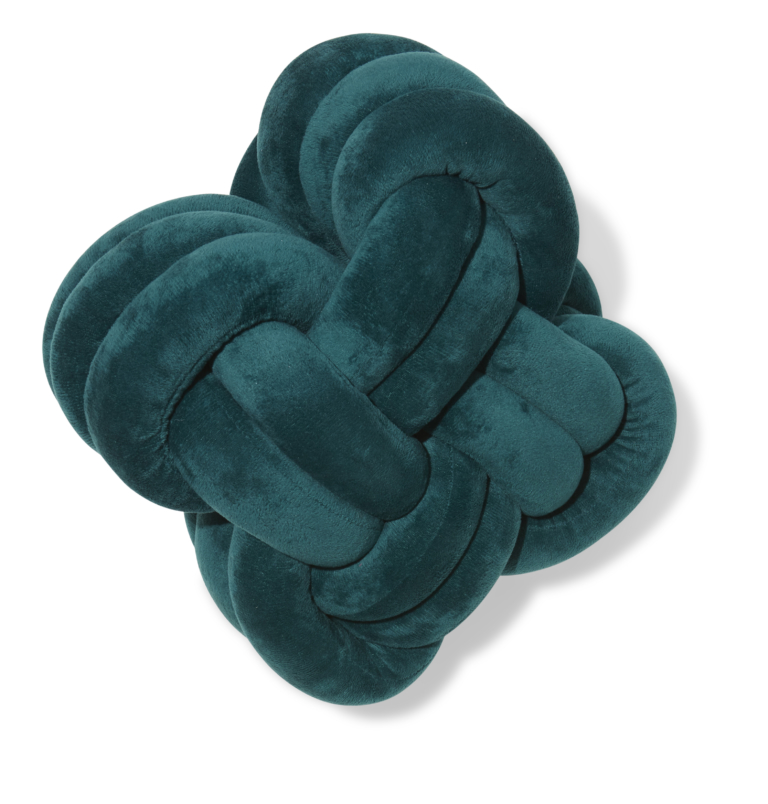 One of the standout pieces is the 'Marmont' seven-piece comforter set ($89 for a queen bed) with a bold banana leaf print that evokes the famous Martinique wallpaper. "The beautiful print and contrast on this comforter set make this a favourite. It's a beautiful complement to white walls and light coloured wood tones which are very popular in homes at the moment. Make a statement – go for print!" says Monique.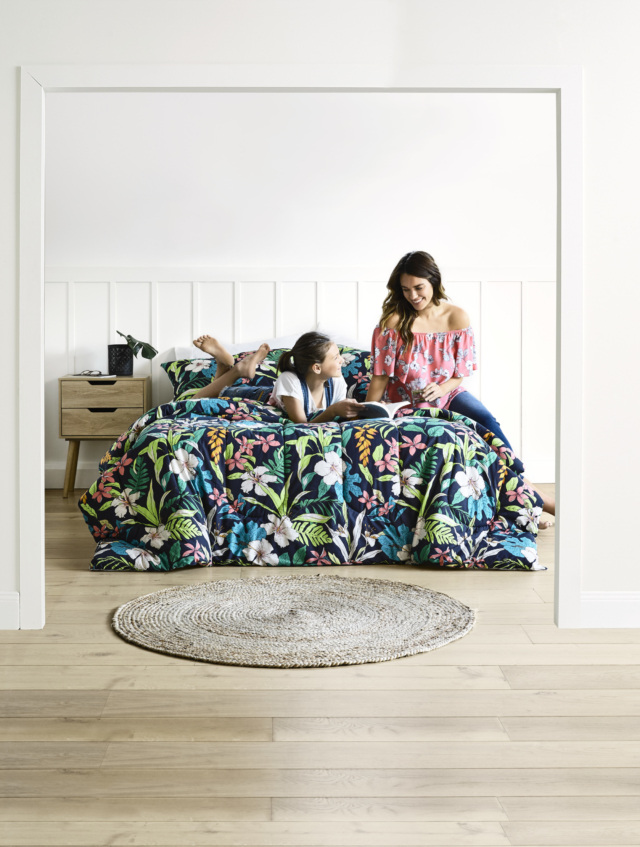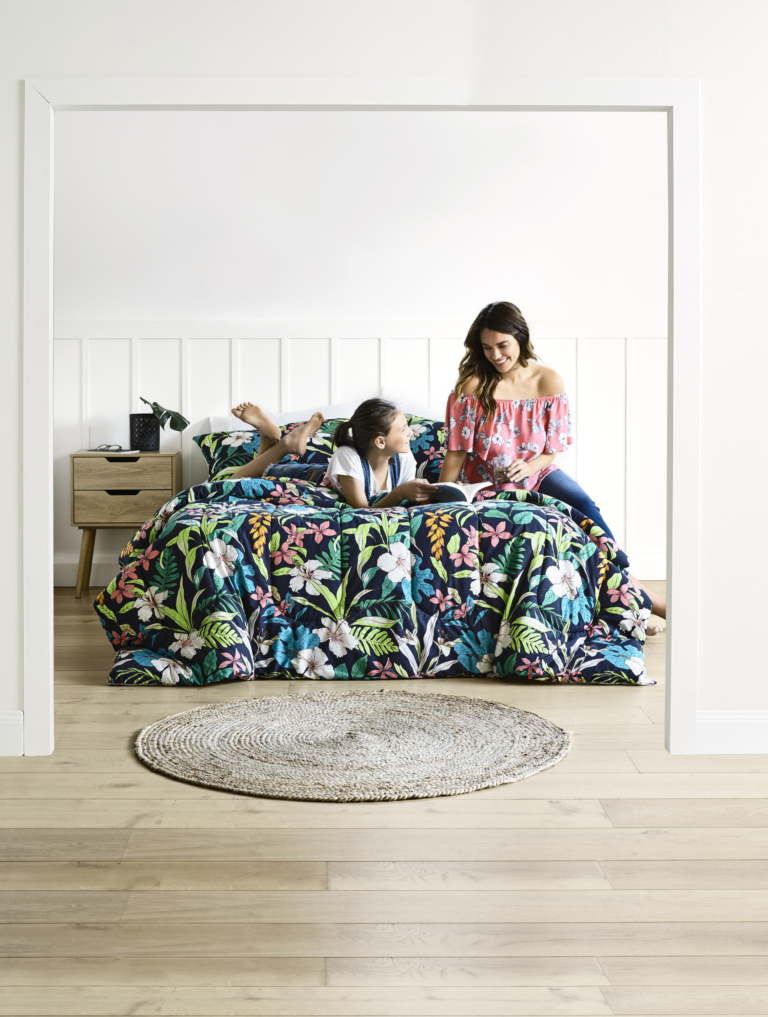 Another noteworthy buy is the 'Seattle' chest of five drawers which is a steal at just $99. "We're loving the entire Seattle range with the light oak finish and rounded contemporary legs – in particular the chest of drawers from the bedroom suite is a really nice update to a traditional style with the two smaller featured drawers on top," says Monique.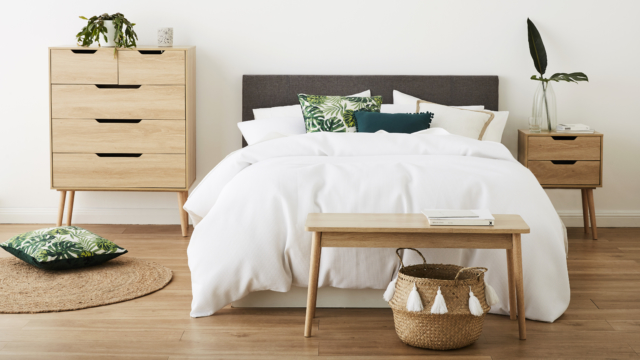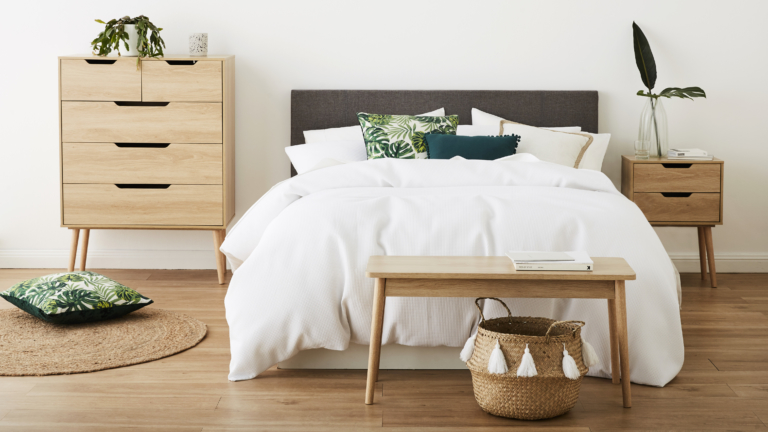 As for the enduring appeal of nature, Monique believes Australians always love a bold print. "The endurance of the natural trend is based on reinventing basic wood items and pairing them with the colourful and vibrant Australian aesthetic."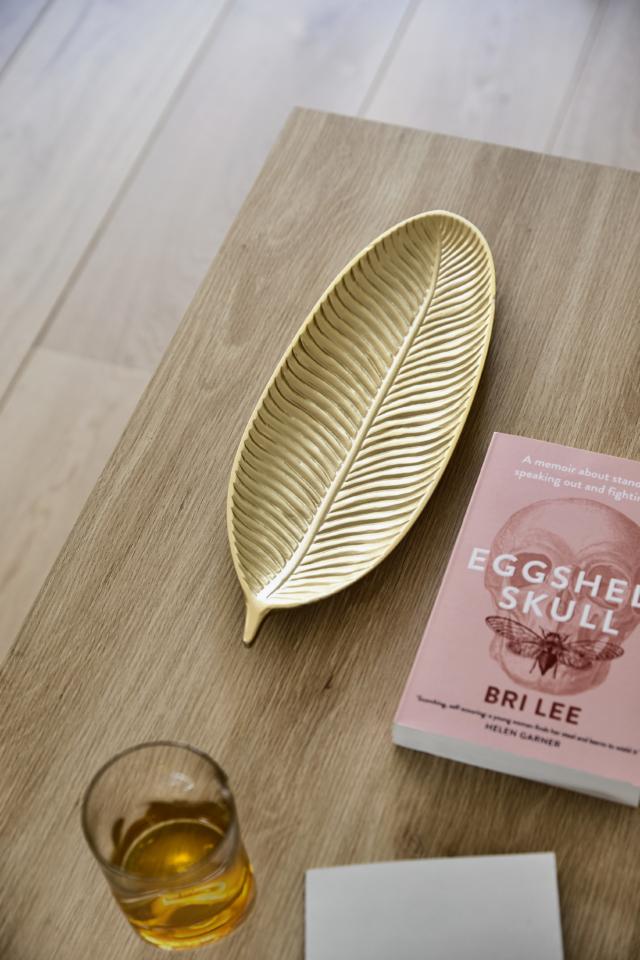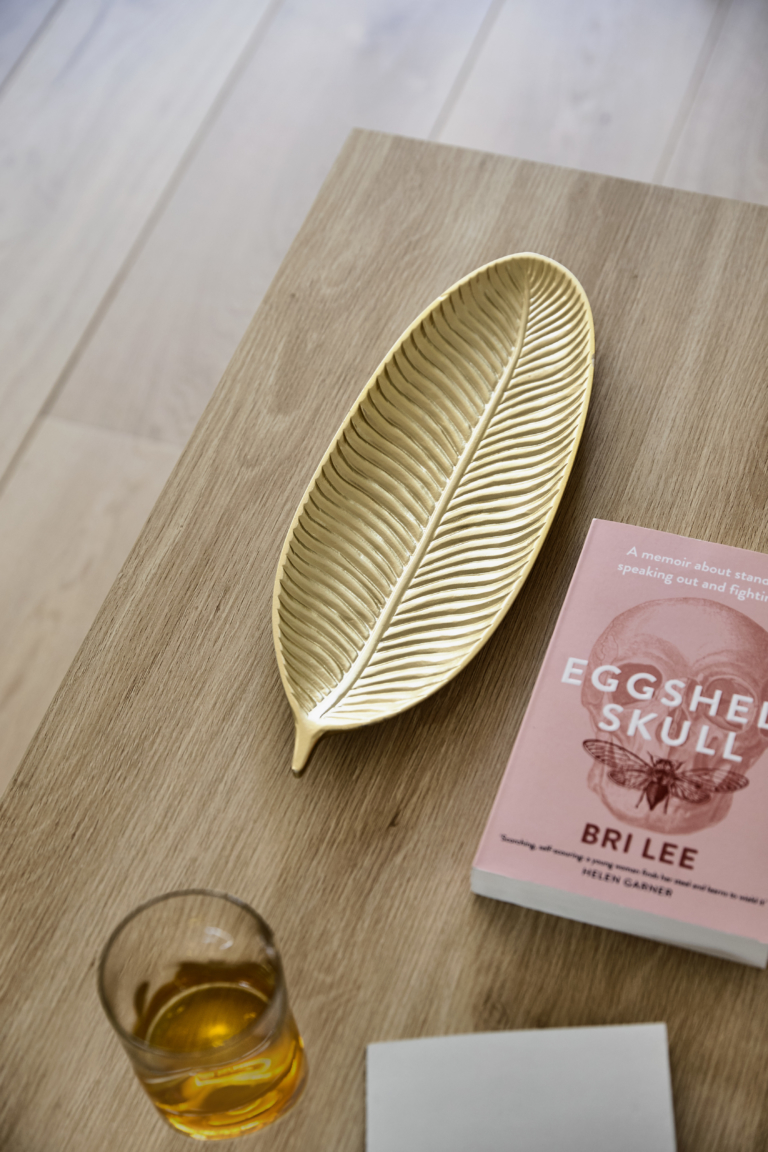 As with most of BIG W's trend-based drops, the range is only in-store for one month so if something has caught your eye, you'd better act quickly!
Shop online | A stunning avocado green bathroom in Notting Hill