Are you looking to instil some order into your walk-in wardrobe? Perhaps you're dreaming of hooks and hangers that cater for your partner's trousers and ties that seem to endlessly accumulate on the floor…
A well-designed wardrobe can make a striking visual impact whilst providing everyday functionality. As Marie Kondo says, "keeping your physical space tidy allows you to tend to your psychological space" and couldn't we all do with a little more self-care time and a little less searching-for-that-lost-shoe time?
Stegbar's new range of built-in and walk-in wardrobes, the Galleria Series, optimises space with clever design and flexible storage options to suit any bedroom size or style.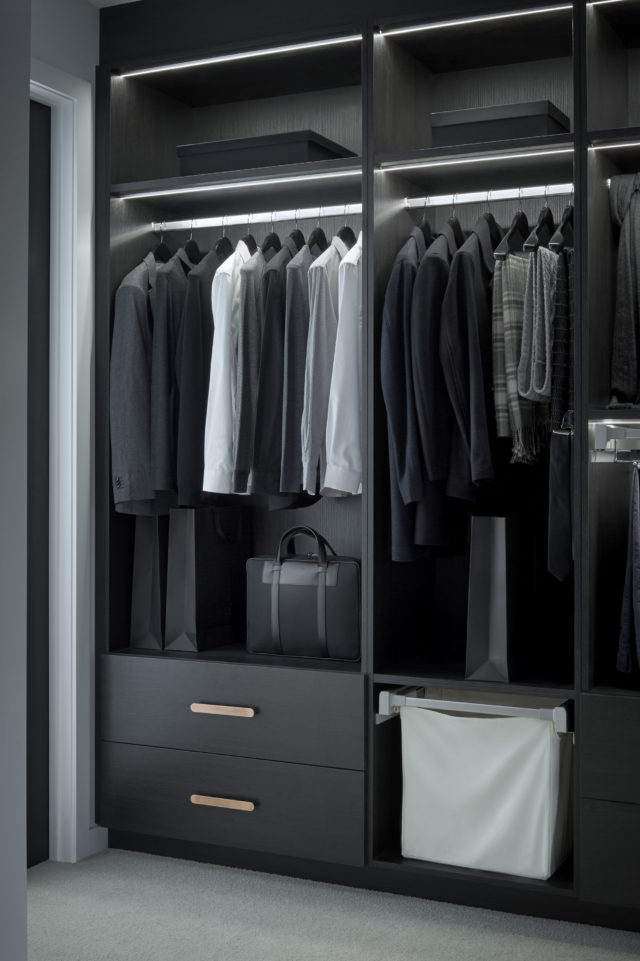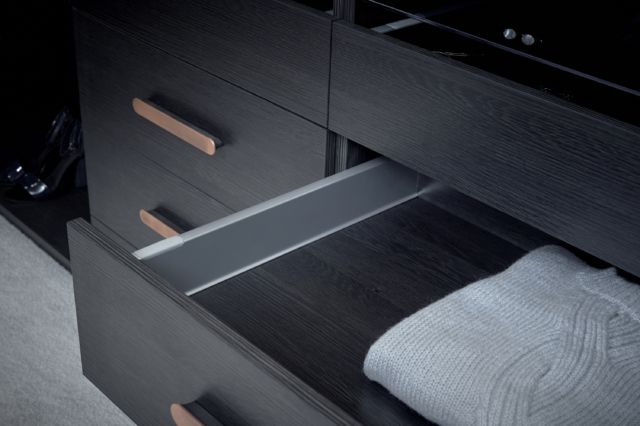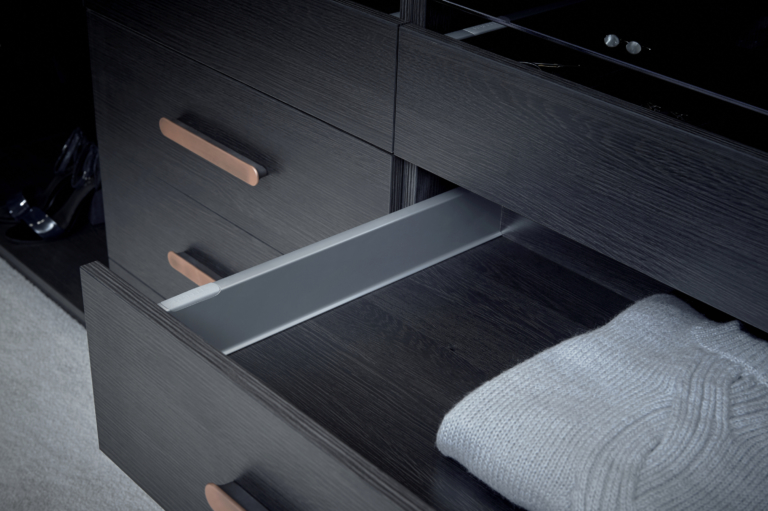 The entire range is completely customisable, allowing you to take advantage of tall ceiling heights, small spaces and difficult corners. Clever features such as soft close drawers, adjustable shelving, pull-out laundry hampers, shoe and trouser racks help keep things organised.
But our favourite part of Stegbar's new range is that it doesn't forgo style for storage. The Galleria Series includes a selection of on-trend textured board finishes and polished or matte brushed handles in traditional or contemporary styles allowing you to integrate the wardrobe with your existing interior styling. "No longer standalone pieces of furniture, exquisite finishes in timber prints and realistic subtle veneer embossing on decorative board has enabled wardrobes to look and feel like custom timber joinery," explains interior designer Marylou Paino.
The Galleria Series offers three unique collections to choose from – Couture, Tailored and Essentials. You can mix and match between the collections, choosing from a variety of board finishes, hardware, accessories and drawers. The collections range from the luxurious Couture range of on-trend finishes and architectural quality hardware, to the everyday Essentials collection which offers simple yet stylish wardrobe storage options.
Get in touch with Stegbar's Design Consultation Service who can help you create the perfect wardrobe to suit your space, style and budget.
How to create the perfect designer walk-in wardrobe by The Block's Frank Valentic