Interior designer and The Block judge Darren Palmer has joined the likes of Chris Hemsworth and Hugh Jackman as an ambassador for Audi. It's no secret Darren's one stylish gent who loves cars and good design, so it seems a perfect fit to us!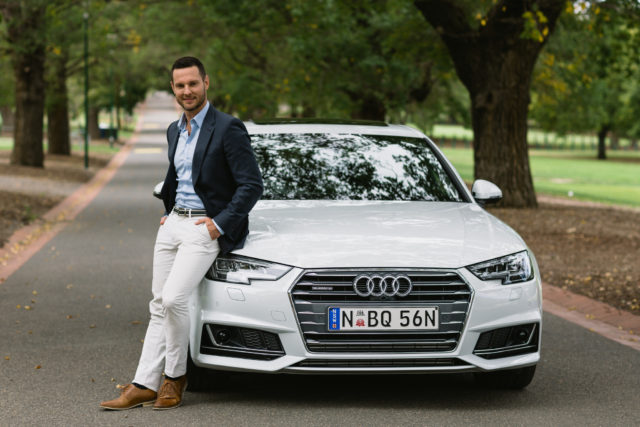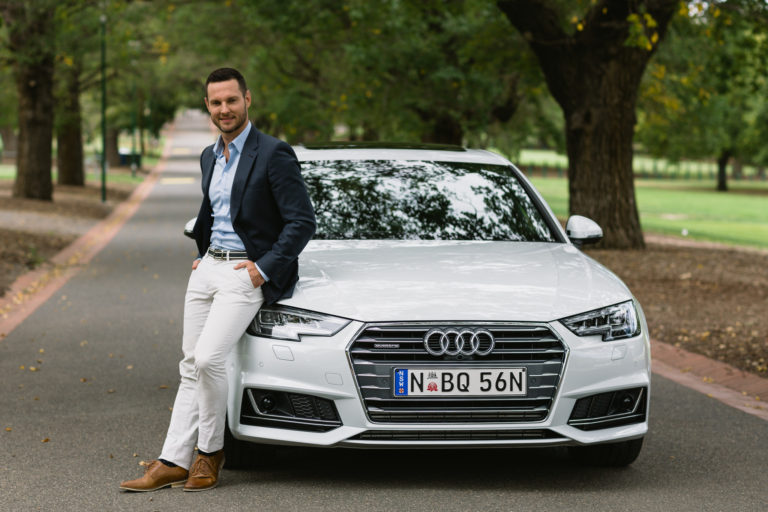 Darren was tasked with transforming a traditional MCG corporate suite into a luxurious and stylish space for the German luxury car brand, to host customers as part of its new sponsorship of reigning AFL Premiers, Hawthorn.
Audi Australia managing director, Andrew Doyle, said Darren was a natural fit with the design philosophy of the brand. "He is known for testing the boundaries with his contemporary and stylish interior design, and he represents Audi's progressive and sophisticated brand values very well through his work.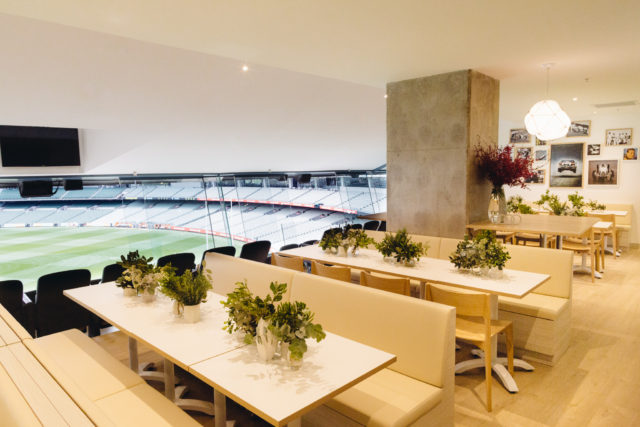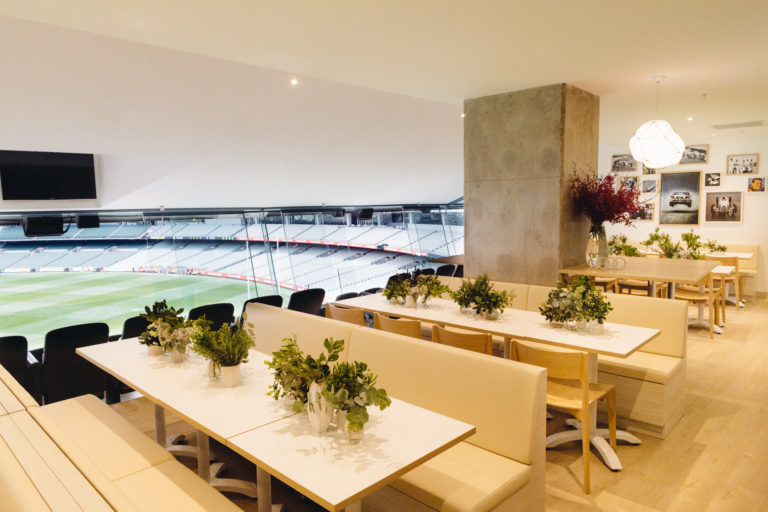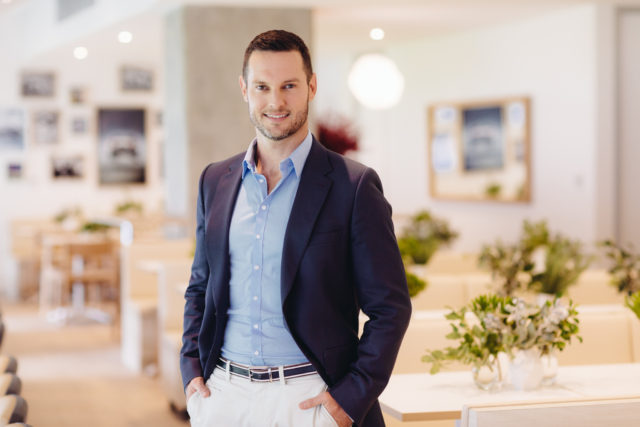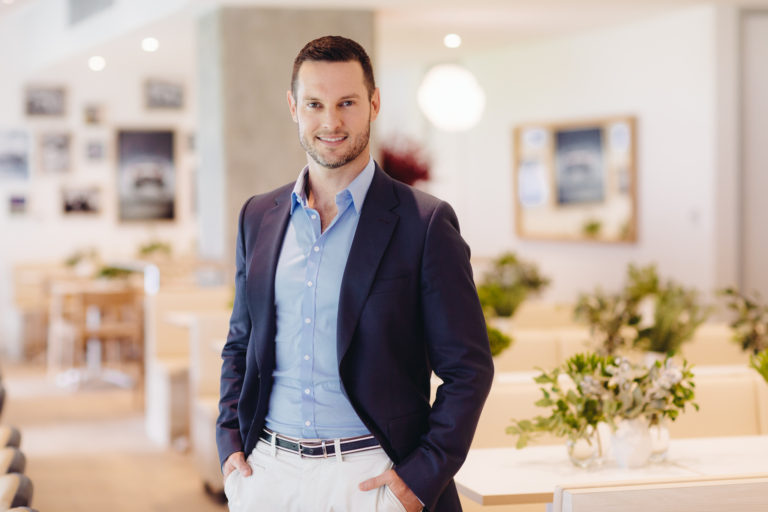 "We are extremely happy with the result of our first collaboration. Darren has taken our brief and transformed the space into the ideal showpiece for our innovative brand," he said.
Darren's appointment as an Audi Ambassador continues to highlight Audi's dedication to innovative automotive design, as shown through its existing design partnerships including lighting manufacturer, Occhio and sound and audio product innovator, Bang & Olufsen.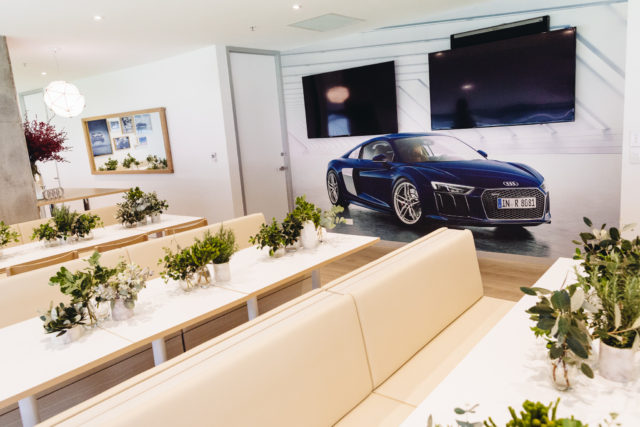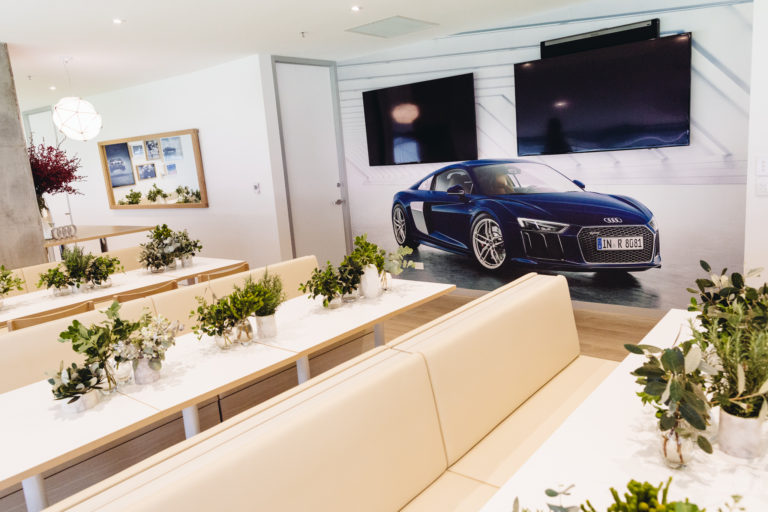 A long term lover of Audi, Darren says: "I was thrilled to take on the redevelopment project, as it was an opportunity to conceptualise all the design aspects I have come to know and love about Audi and create a functional space unlike any corporate venue at a sporting arena in Australia."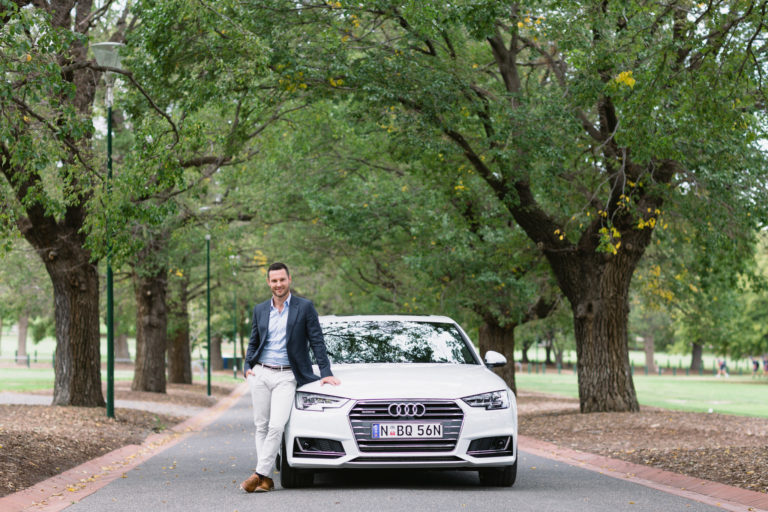 The MCG redevelopment project, led by Darren, took six months. Darren will also host exclusive interior design experiences for Audi customers as part of the Audi Lifestyle Experience program. Guests will be able to get up close and personal with the designer at style masterclasses and intimate dinners.
Audi's ambassador program was established in 1997 to reflect the brand's personality and values, by aligning with successful Australians in a range of different fields. The company takes a long-term view on building these important relationships, working closely with each brand Ambassador to deliver exclusive customer experiences and events. Now in its 18th year, the Audi Ambassador program represents the best of the best, including acting royalty, Chris Hemsworth and Hugh Jackman, three-time world champion surfer, Mick Fanning, AFL star Jordan Lewis, and a host of other talented Australians who excel in their chosen fields.