The Block judge Darren Palmer's Sydney home is up for sale and letting the world see behind the doors is as nerve wracking as you might think! As if being an interior designer isn't reason enough to fear people judging your design efforts, being a judge on a reality TV show watched by more than a million people can't help! And before you ask, yes of course there's some grasscloth wallpaper in there!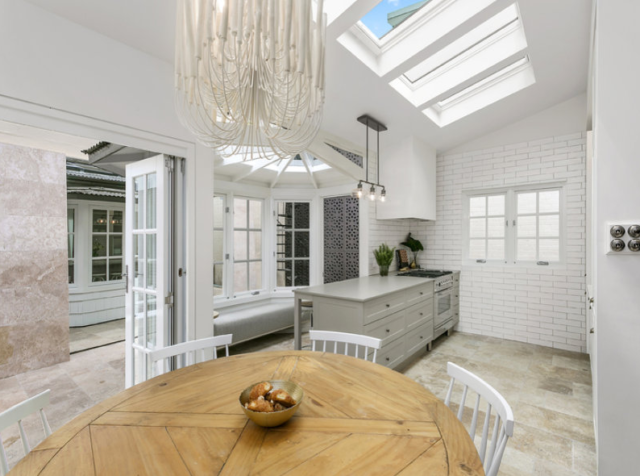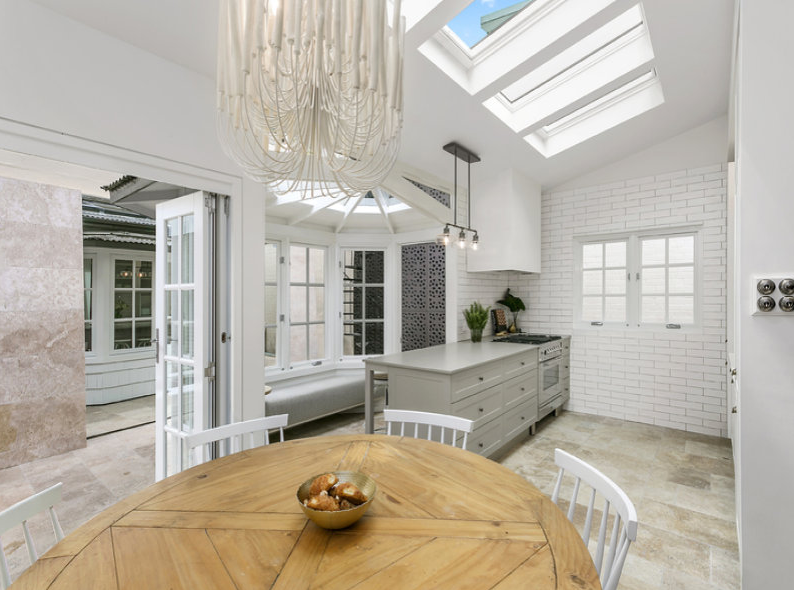 "All the way through this reno I was just thinking 'don't mess it up'. There's pressure being the 'expert' to get everything perfect but at the end of the day nothing ever is perfect!" says Darren. "I'm proud of the result and hopefully the right people will walk in and fall in love with the house just like we did when we first saw it."
Having visited when Darren and husband Olivier had just moved in a couple of years ago, I can vouch that this is a serious transformation and the end result is very impressive. Although pre-reno, the home was still very charming with some lovely character features, especially the ceilings, which I immediately loved! I'm so pleased to see these features have been kept and in some cases, restored.
It's also in a delightful, tree-lined street and enviable location. "When we first saw the place we thought it was sweet," Darren says. "It was a fairly spacious layout, all open plan downstairs. It needed a lot of work with creamy coloured paint and lacquered pine floors. The back yard was a non event and there was not much light."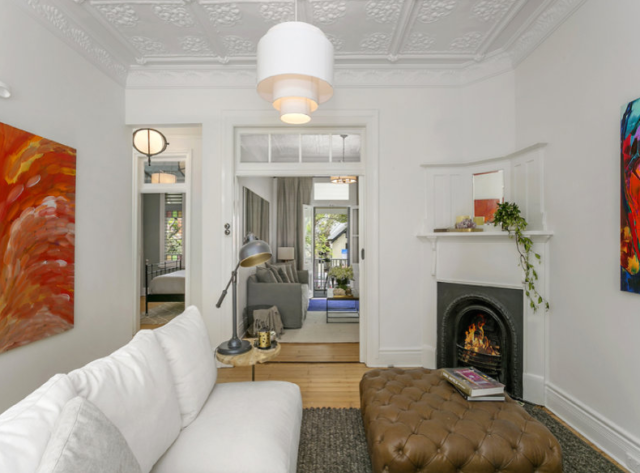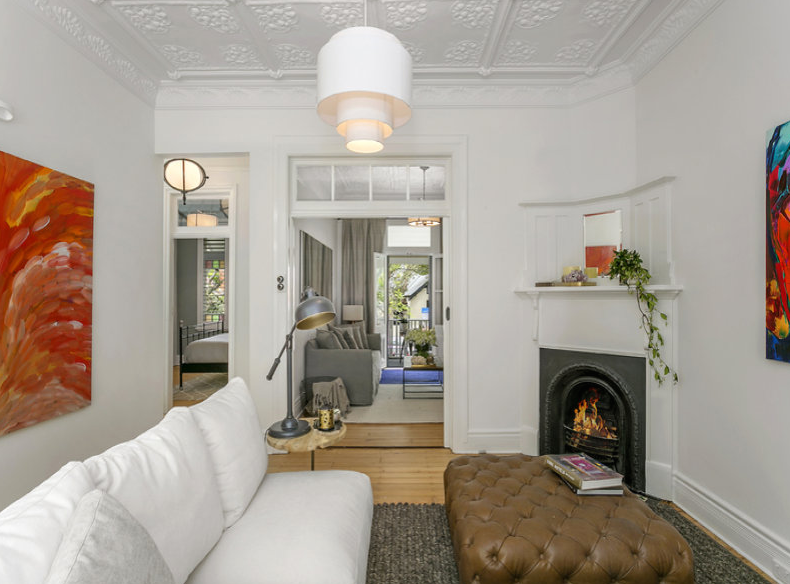 He had to stick with the original floor plan so Darren removed the bathroom and laundry to open up the back of the house to the rear courtyard and the middle of the house to some light. "I relocated the downstairs bathroom to our son's old bedroom and made two rooms out of the large open space at the front of the house that I used to use as a home office and sitting room. Upstairs was a simple refit of the existing space with better layout and inclusions in the bathroom."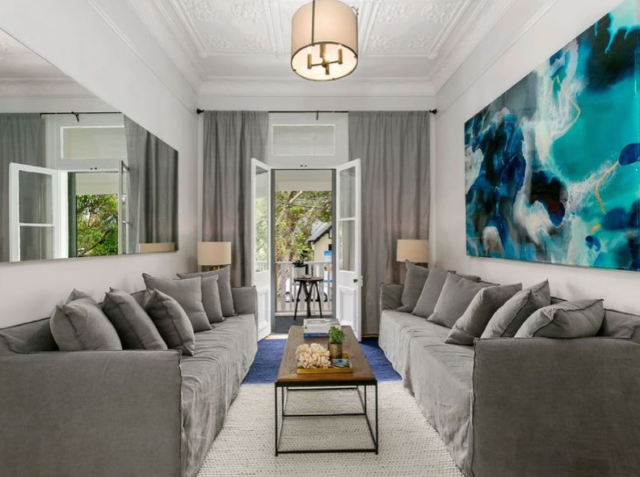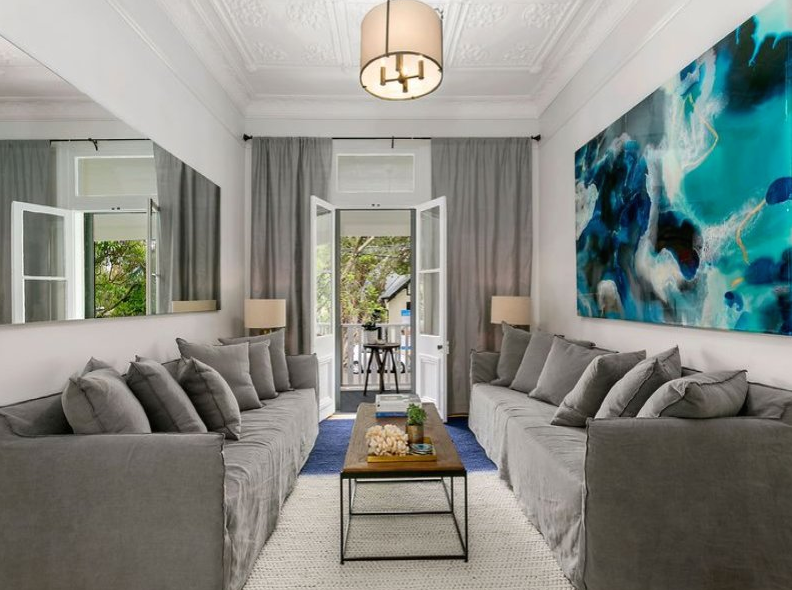 Post reno, Darren thinks the house feels fresh, sweet and stylish. "It's respectful of the house and period. We've restored some of the period features back to as new and added every modern convenience whilst also increasing the living space and amenity in the home."
As Block viewers will know, there are challenges with every project but Darren says his building team did a stellar job (got to keep those trades happy, right?). "The biggest issue most probably was that I treated it in a far less structured way that I would a project for a client, with some things being done on the fly and some things being changed as circumstances changed. Needless to say it cost more and took more time than I planned." But isn't that the case with almost every reno?!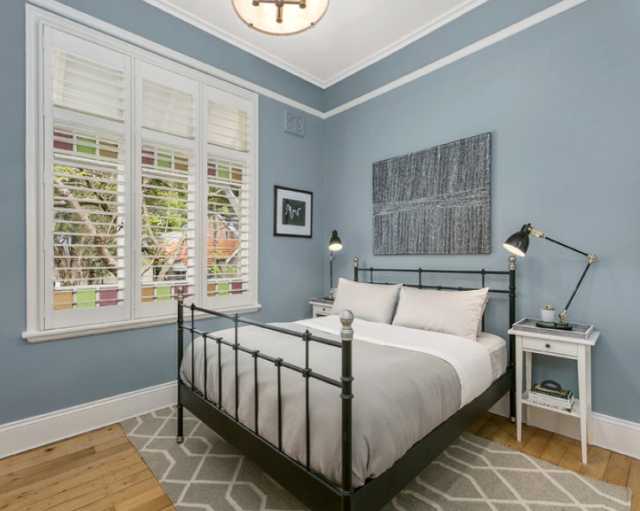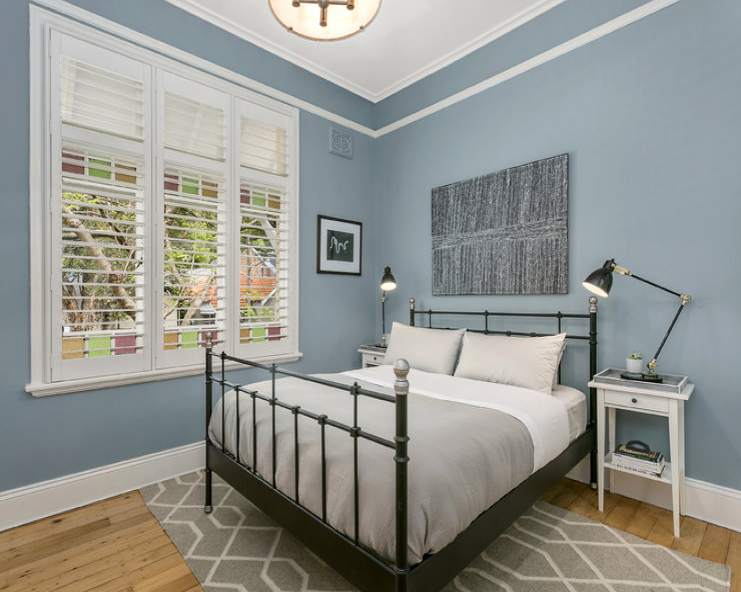 The busy interior designer, TV personality and family man, loves the end result though. "I think it turned out beautifully and it's a really massive improvement. The previous owner came through on the weekend during the open for inspections and was blown away. She gave it a big tick, thankfully! I think the best thing about the house is that the interior suits the exterior and works perfectly in the quiet little family street. It feels fresh and quaint and elegant which is just what I wanted."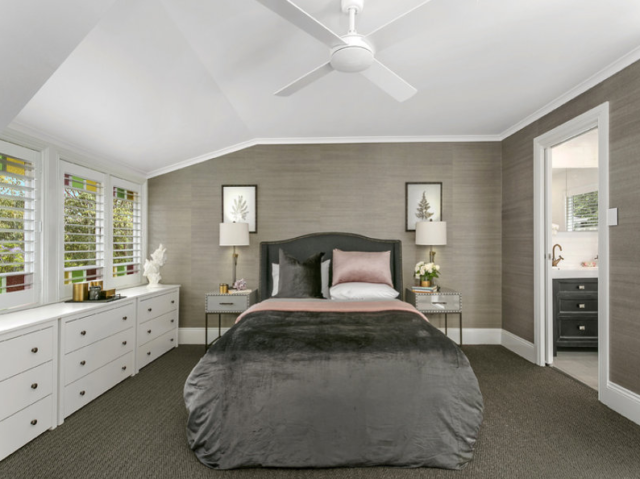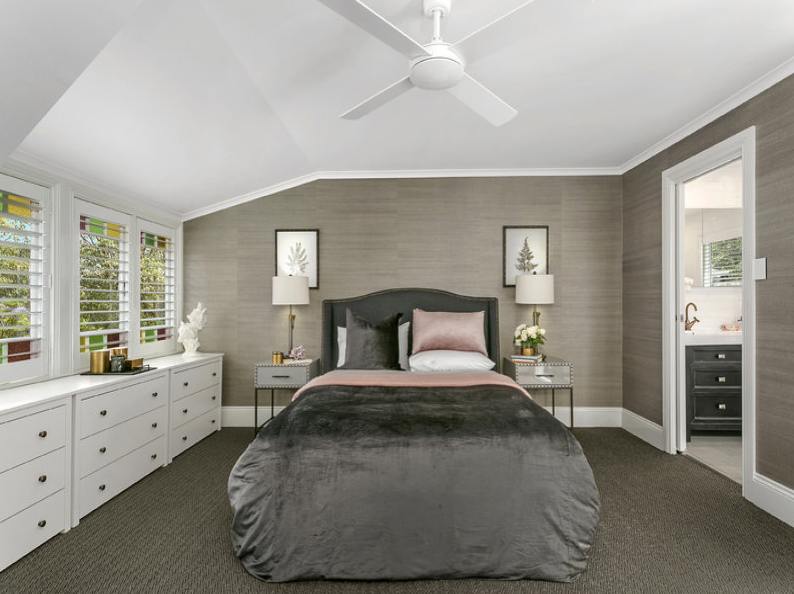 Darren, who has since moved closer to the beach and bought in Bondi, loved the convenience of living here. "I love the area and I loved being in a completely freestanding house in a row of freestanding houses. There's a real community, family vibe in the street and events like Halloween or Christmas get celebrated together. It also has a kids' play park at the end of the street, a big park and sports field right next to it and it's two blocks from Rushcutters Bay Park. It's literally got everything you'd want within five minutes. Edgecliff Station and shopping centre is a quick walk away through bushland and the cross city tunnel entrance is right nextdoor too so you can drive anywhere in town swiftly. If it wasn't for Bondi calling us to the beach, we'd happily stay."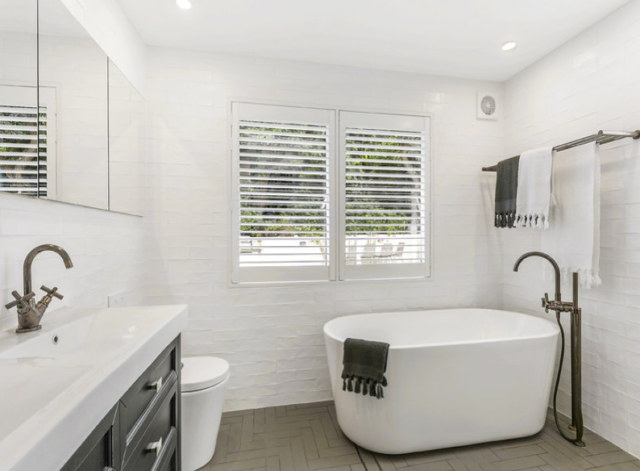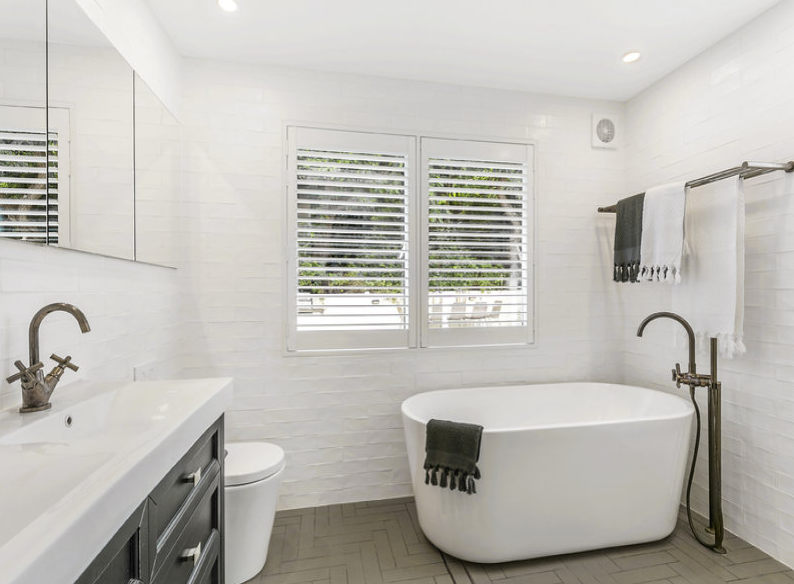 Darren sees the next owners as a young family who have the occasional visitor to stay. "Two small kids could easily share the front room, the parents' retreat upstairs has everything you want and the third bedroom gets closed off from the rest of the home when guests come. You can also see by what the neighbours on both sides have done that there's still development potential in the house with the easy addition of two more bedrooms and a bathroom being possible. I had much bigger plans for the house and have them all sorted in my head but decided to keep some value in the house for the next people to realise."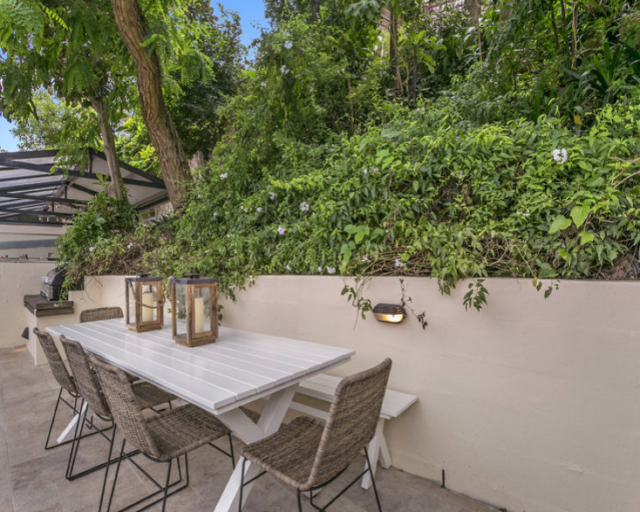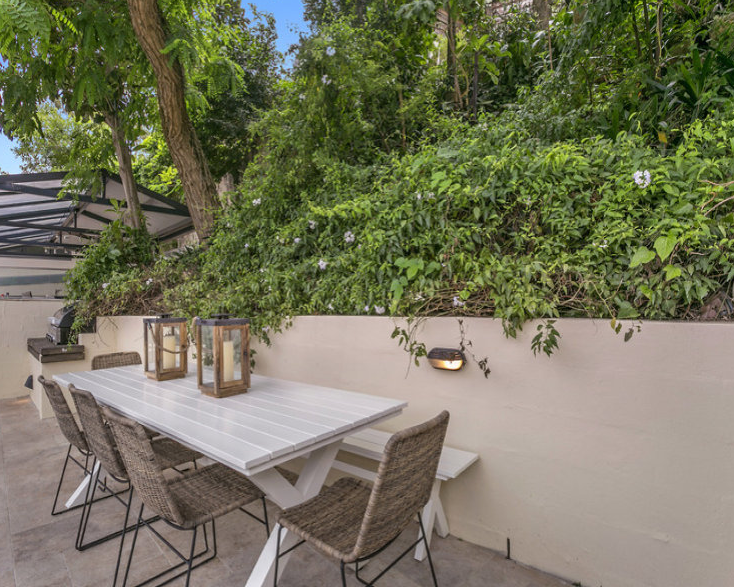 Unable to resist the lure of another reno, Darren will have plenty to keep him busy in the new house, but is happy to take his time: "We work hard and we don't do much else except hang out as a family so we decided that the beach was where we wanted to be on our down time.We found a great house in Bondi and we love it and have more space to live in and another project to focus on – eventually."
21 Walker Avenue, Edgecliff is due to go for auction on 1 December and is open for inspection on Thursdays and Saturdays from 2-2.45pm.
If you love real reno before and afters, check out our sister site Reno Addict. Our chat with Darren about living with kids and pets is one of our most popular posts ever!