We're big fans of interior stylist and writer Heather Nette King so when we heard she was putting her house on the market we couldn't wait to take a look inside. Not only is it styled to perfection but it features stunning use of paint which is not surprising given she has worked with Dulux for many years. From the almost-black and white lounge room to the lilac master bedroom, the home is a visual treat.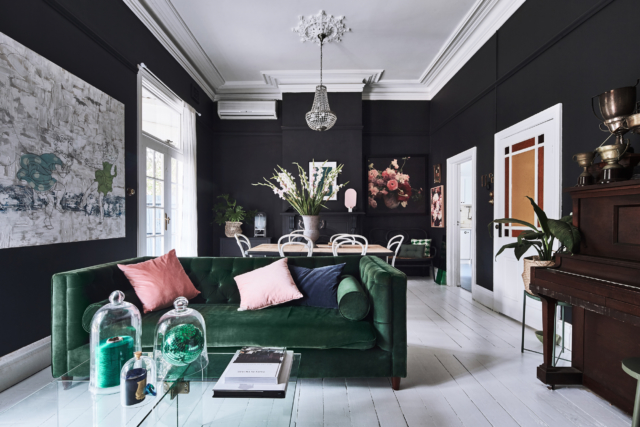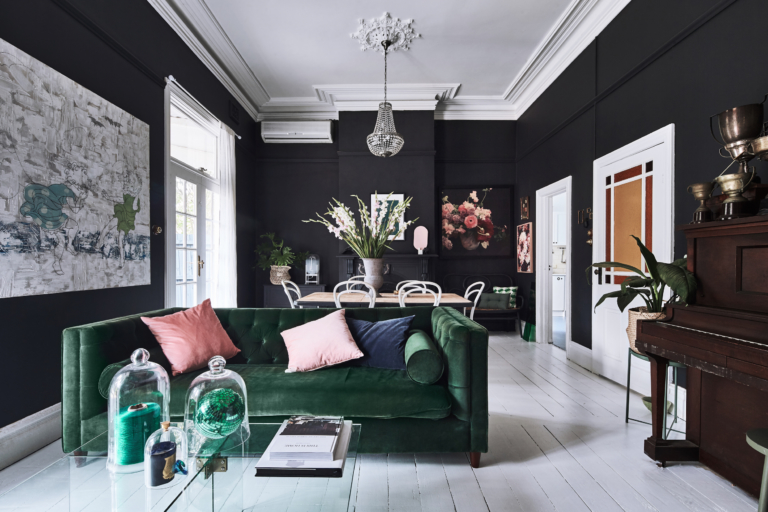 Located in the leafy Melbourne suburb of Armadale, Heather bought the home almost twenty years ago and raised her daughters there together with her husband Jeremy who is the general manager of an advertising and branding agency.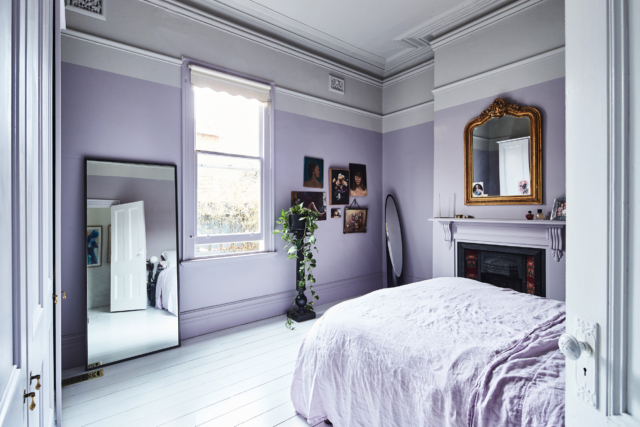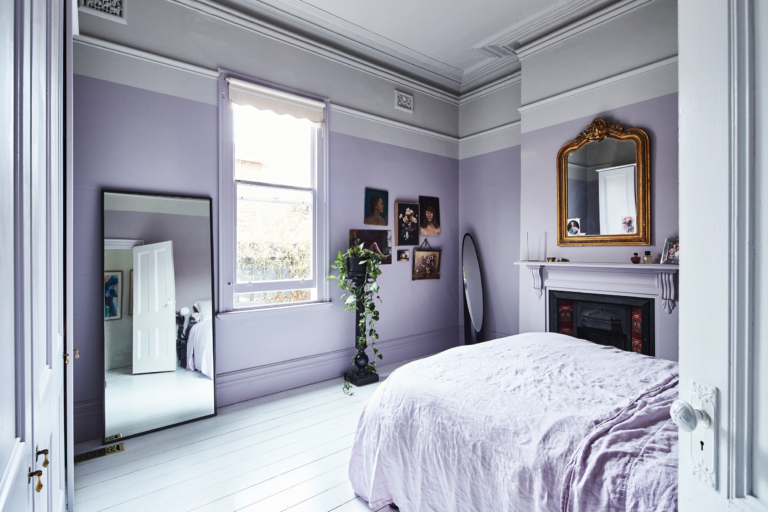 "It's the intangible thing we felt on the first day we saw it – that feeling when something grips your heart and tightens your breath. Buying a new home can be terrifying, it's such an emotional thing to do at a time when you are supposed to be completely fiscally rational. But although it is 'real estate' it's also your home, your nest, your hopes and dreams all rolled into one. I saw it as the perfect place to raise our daughters, close to an amazing primary school, close to great shopping strips, parks, and public transport for when the girls were older," says Heather.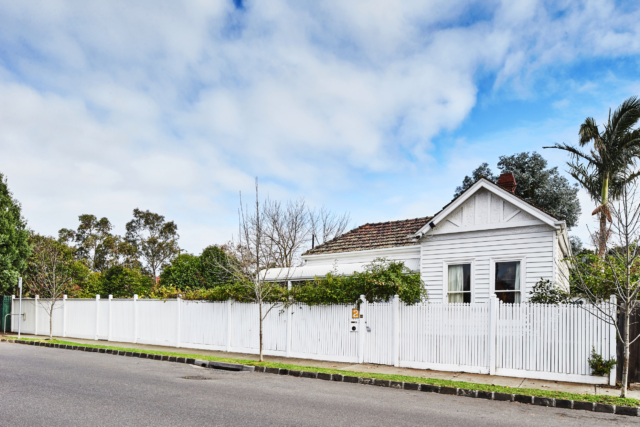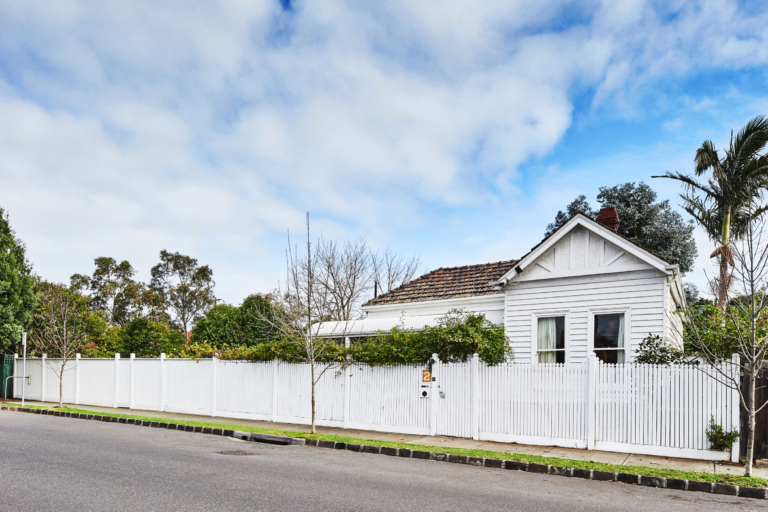 "When we first stepped through the door into the hallway all those years ago we knew it was to be ours – it had such a lovely feel and so many pretty features. It's on an unusually shaped block, quite near a railway line – and we chose to see the positives – we got a whole lot more house than we thought we could, and I can honestly say, 19 years later, that we have barely noticed a train, but boy have we noticed the incredible location and the high ceilings, huge rooms, beautiful leadlight doors and plaster cornicing. All of these things that make your eyes sing!  It's been a wonderful family home – the scene of so many parties, both big important occasions and tight family hangs. I could not imagine our lives with a young family having been anywhere else," says Heather.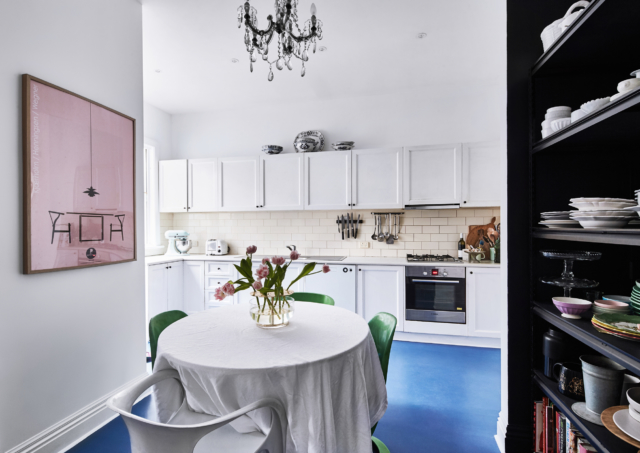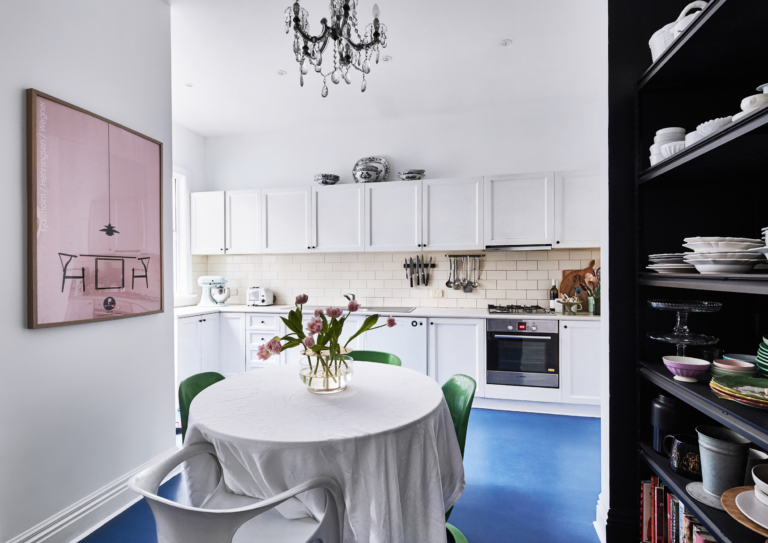 The home's bullnose return verandah is another highlight and the home also boasts three huge bedrooms, all with open fireplaces. "It's also got a large lounge and dining room (with two more fireplaces), a separate kitchen, bathroom and laundry, stunning, almost four metre ceilings, intricate plaster cornices, high skirting boards and an altogether lovely vibe. Remind me again why we are selling??" says Heather.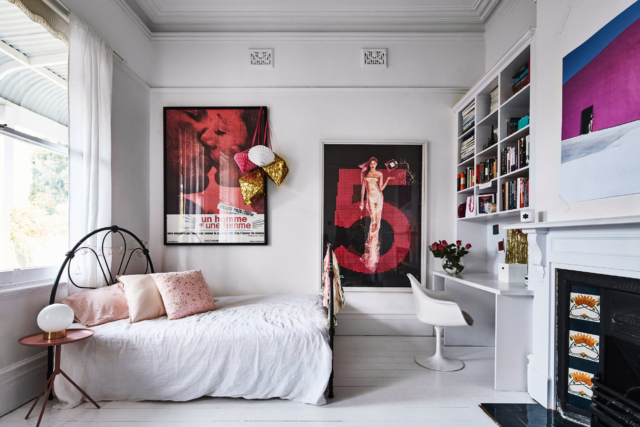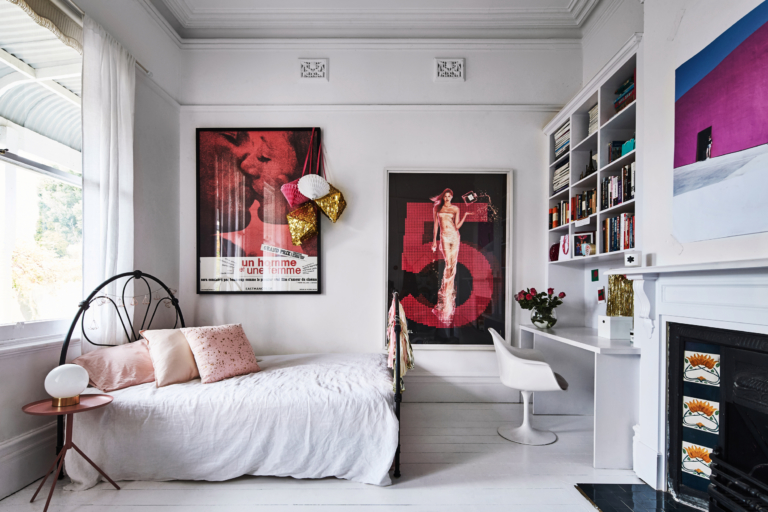 But with her girls now in their late teens and early twenties (and one studying at university in Canberra), Heather and Jeremy decided that rather than undertake a big renovation, they are keen for the next chapter. "After banging on about updating the kitchen and the bathroom for years, we were finally in a place to do it (school fees begone!!) but we couldn't summon the mojo and after some very long discussions we realised that we were ready for our next adventures. Our eldest lives away and our baby is at uni but we know she's an independent spirit who will forge her own way when she is ready. Jeremy has always been keen to live inner-city and I have been coveting a home in the country for years, so we will hopefully do both," says Heather.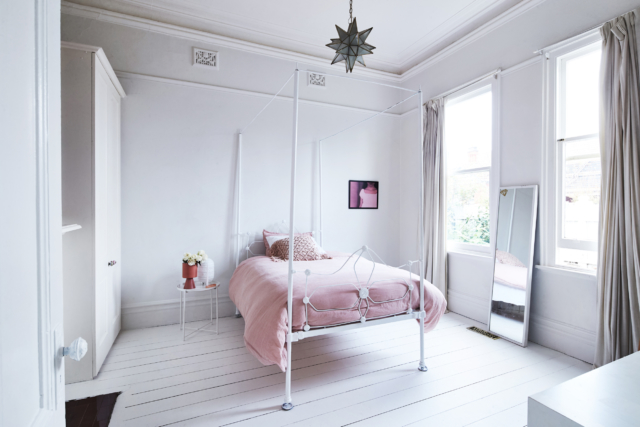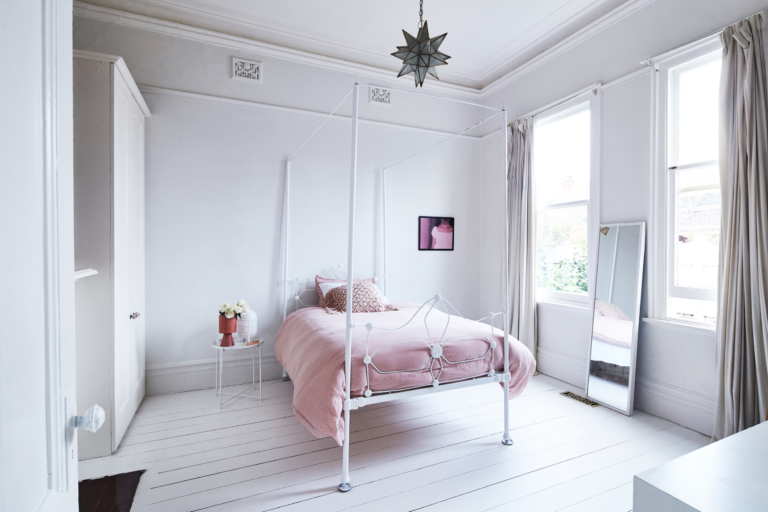 "We thought about doing a quick renovation and then selling, but realised that most people want to put their own stamp on a home, so we are going to leave the next chapter of this beautiful 1904 Federation home to its next custodian, and actually can't wait to see what they do with it.  We are all really excited about the future – bring it on!" says Heather.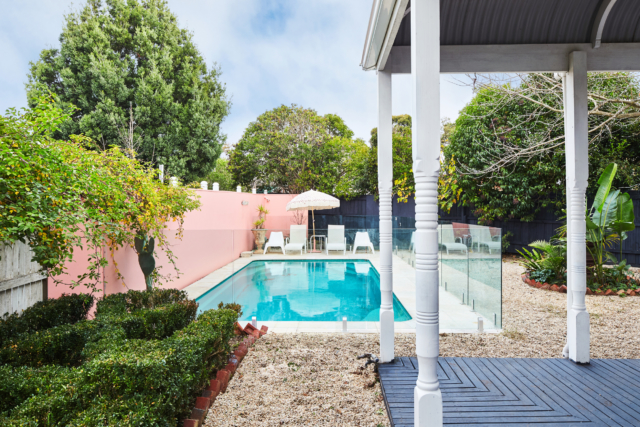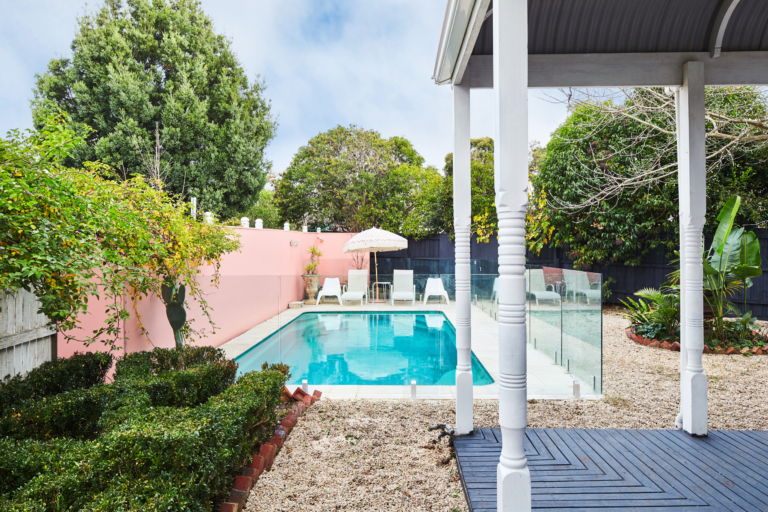 The real estate listing | Heather's styling for Dulux
Photography: Mike Baker