Whether you work from home, need somewhere to pay your bills, or your children need a homework area, a study nook is a hugely worthwhile addition to any home. From functionality to where exactly to locate it, there are key things to consider when planning on adding a study nook to your home.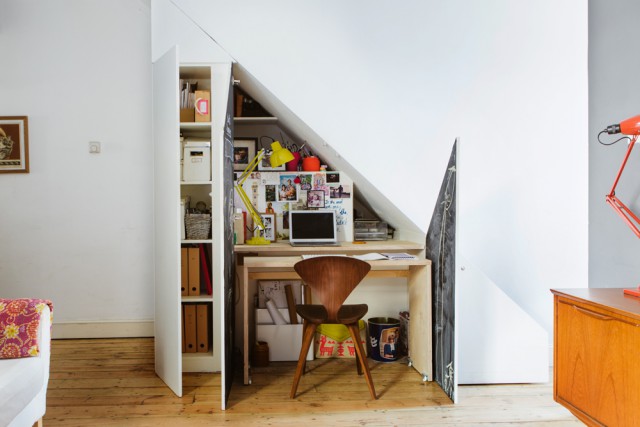 Image source: Ladyland
Location
Before you decide that you don't have the space, remember that a study nook can be placed literally anywhere in a home – provided you're comfortable with it and the environment is conducive to productivity. I've seen study nooks under staircases, in guest bedrooms, hallways, master bedrooms and more. There really are no rules when it comes to their location.
Mostly, the study nook's location is largely dependent on space availability and the desired function of the space. Is it a home office to pay house hold bills? Is it somewhere you would like to have a computer and be able to see what your kids are up to? In this case in particular, it will need to be in a central living space – maybe even in the kitchen. However, if the space is to allow quiet study or private work away from the main part of the home, you need to consider the guest bedroom, end of a hallway or a secure indoor/outdoor room (obviously this is climate dependent) may even work.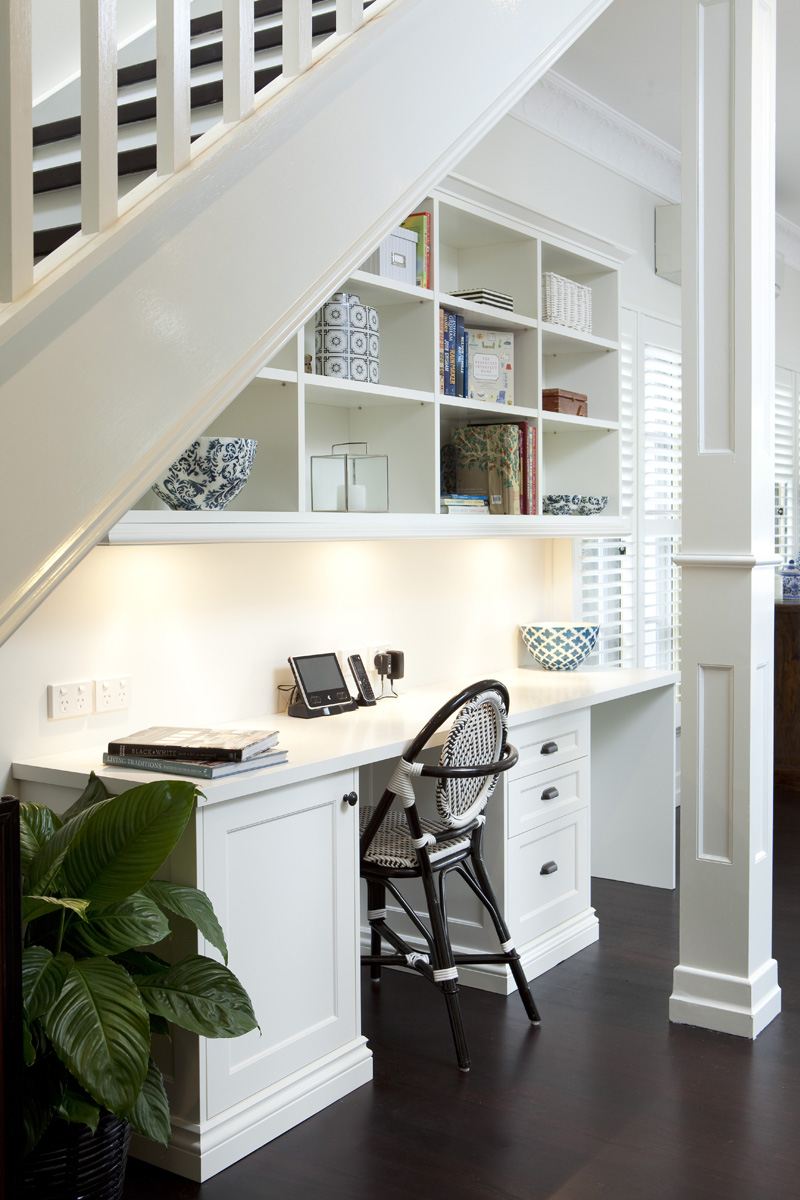 Image source: Renovators Store
Functionality
Firstly, you obviously need space for a table or plinth and a chair too. You will mostly likely require power and possibly a phone line – though that is less of an issue these days. Connectivity is another important component – make sure it's not in a mobile or Wi-Fi dead spot in the home. Storage is key – from bills and receipts to common stationery, you need somewhere to put all your desk top essentials.
I'm a big fan of built-in cabinetry, especially when it comes to storage (and streamlined good looks!), but I appreciate that budgets don't always allow for it. Being able to conceal the mess, when the study isn't in use, is ideal. Lighting is also very important. If you can locate your study nook close to a natural light source, that is ideal and task lighting is important too – especially if the study nook will be used at night time.
Lastly, I'm a big fan of space medicine – a term used to refer to the effect of your physical environment on you well-being. There's good evidence to show that a cleverly considered environment not only increases productivity but focus and efficiency too – three very important factors for a study nook.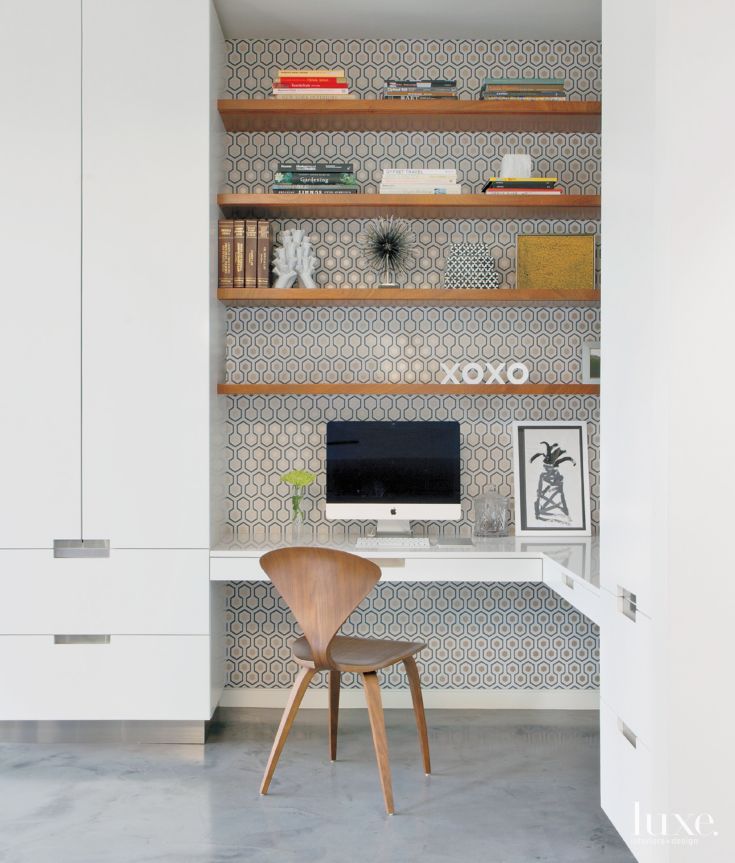 Image source: Houzz
—Naomi Findlay is one of our resident experts, principal of Silk Home and founder of the International Institute of Home Staging. Find out more about Naomi.