"I follow heart not trends," explains Steph Margaritidis, owner of homewares brand Steph & Gaia. "Being fashionable or on trend is not what I think of when designing, rather my designs are built around narratives, drawn from formative memories, music, art, words, places and times."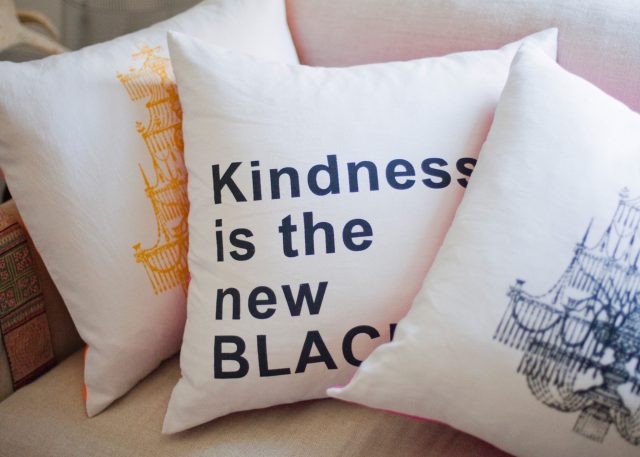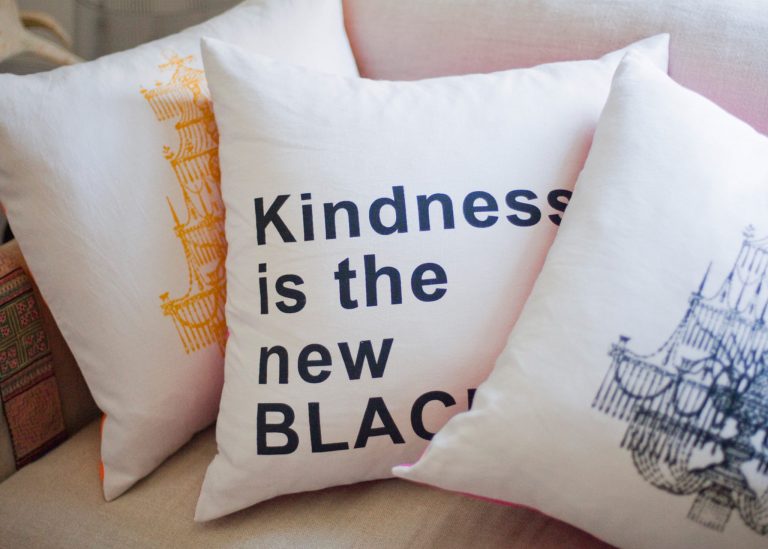 This belief is further summed up in her latest range — Kindness is the new BLACK — a commentary on the fickle nature of following trends. Writing the quote some time ago, Steph's original idea to create a fabric expanded into a collection of hand-screened cushions, silk-screened apothecary bottles and paper prints.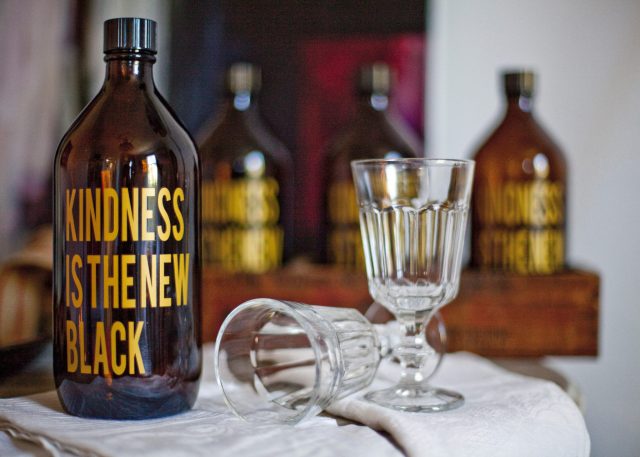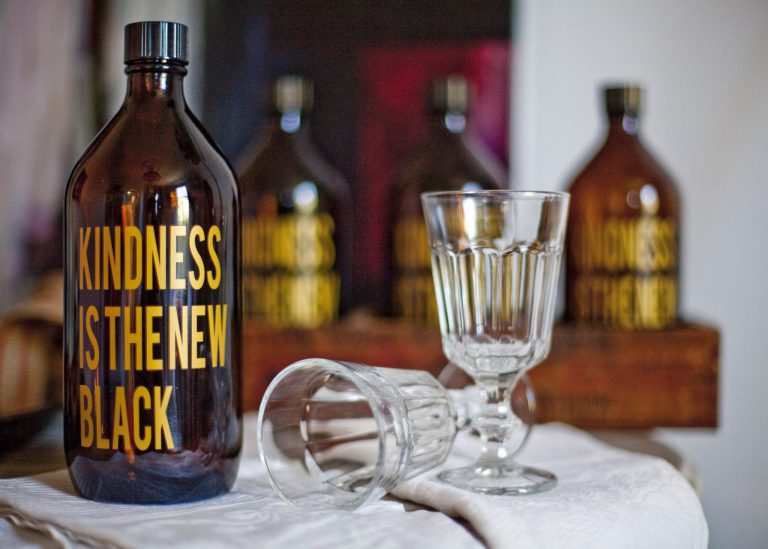 The bottles, which are an immediate standout, were something Steph was keen to make from the get go: "I knew that I wanted to silk-screen on something other than fabric and as far as I can remember I have coveted apothecary bottles. I found the idea of sourcing local amber bottles that could be silk-screened very appealing and inverting the use of them to that of a functional household vessel or as a sculptural element to adorn."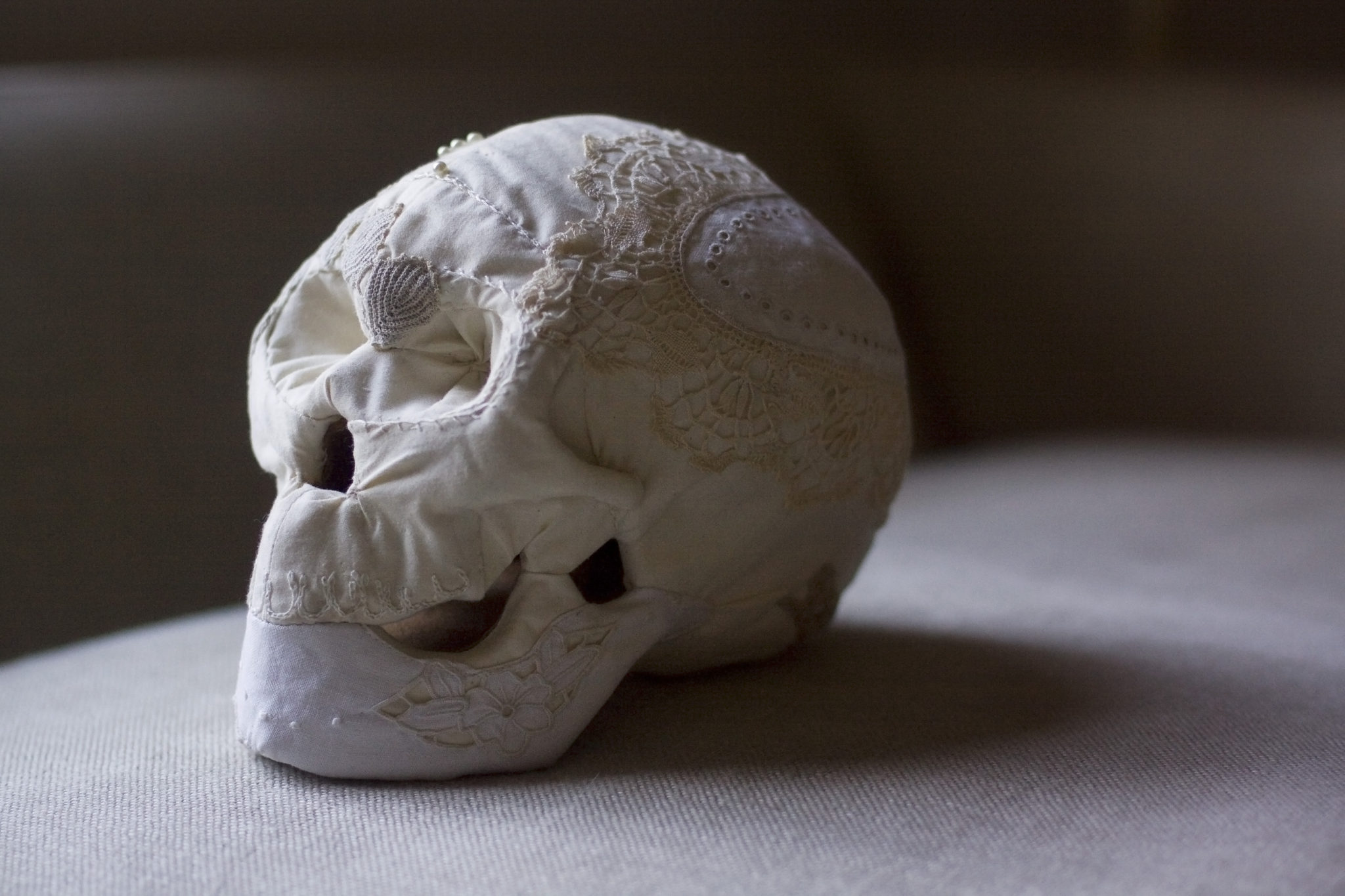 The interweaving of art and design is also a common thread in her work, believing that the two disciplines are intrinsically linked. With a visual arts background, Steph's artistic flair sees her not only design fabrics but also create unique soft sculptures like the one above. For these, she likes to use recycled and upcycled materials and voraciously looks for vintage lace and doilies to create skulls, horse heads and the like.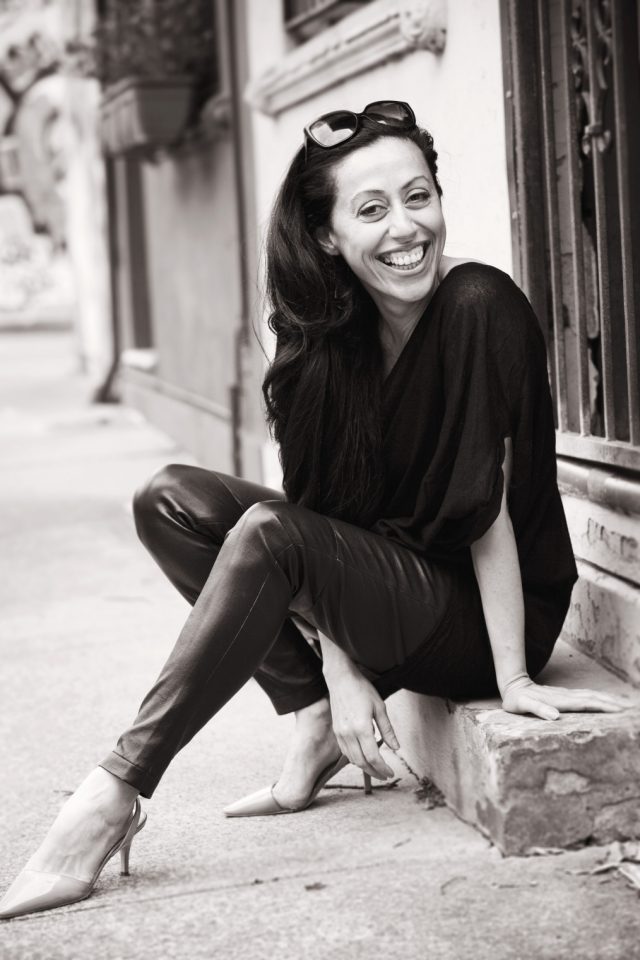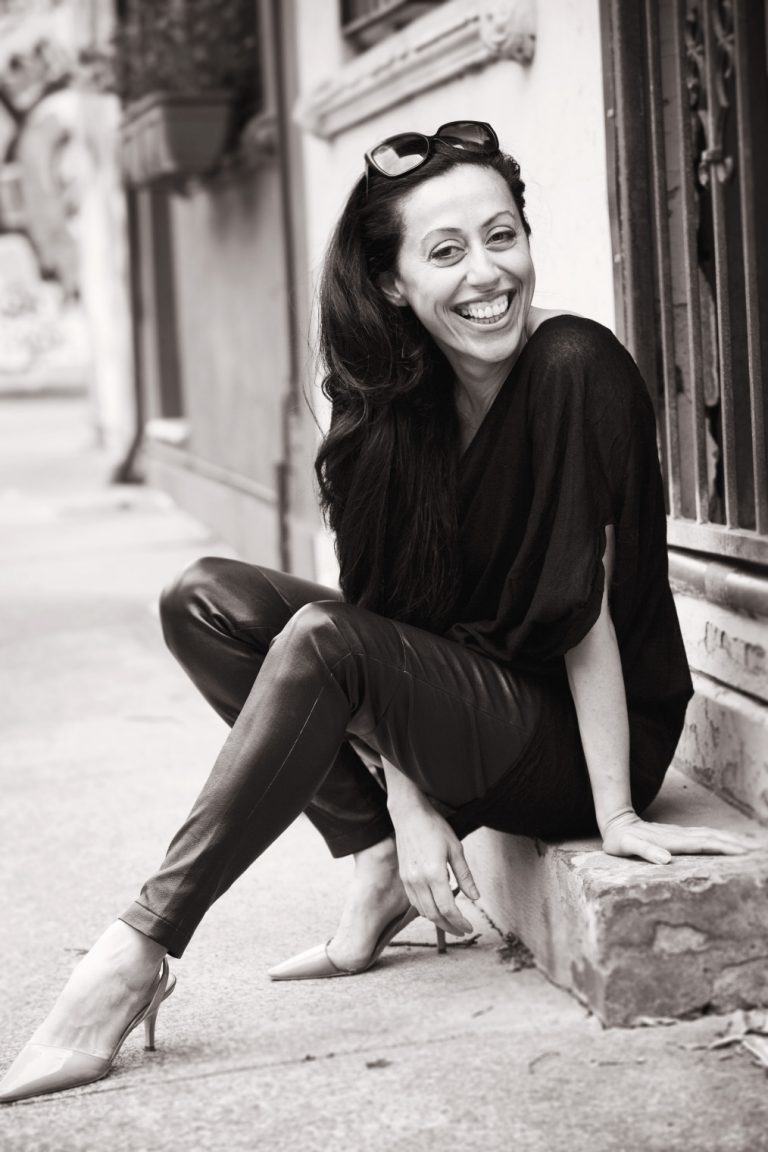 An advocate for locally made goods, everything is designed by Steph and handmade in Sydney. With a strong emphasis on using natural materials, she has a sensitive approach to manufacturing, producing in the slow tradition. "Steph & Gaia emphasises the bespoke with limited runs in our production," she says. "I put relationships before profit."
With her online store set to launch in June, Steph & Gaia can in the meantime be purchased by contacting Steph through her website, or through the online boutiques Hard To Find and In A Designer Home.