Located in Byron Bay, this industrial themed house is home to TV personality and The Block presenter Shelley Craft, her husband Christian Sergiacom and their children. The family originally purchased the land five years ago, with a view to creating a holiday rental house, but subsequently decided to make it their forever family abode. "Time passed, plans came together, and we fell in love with the idea of creating a house that was not just a family home, but also a beach retreat and private sanctuary," says Shelley.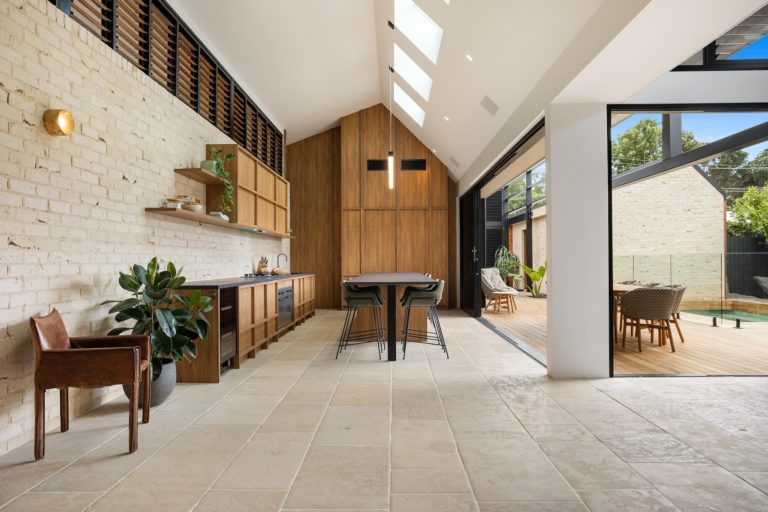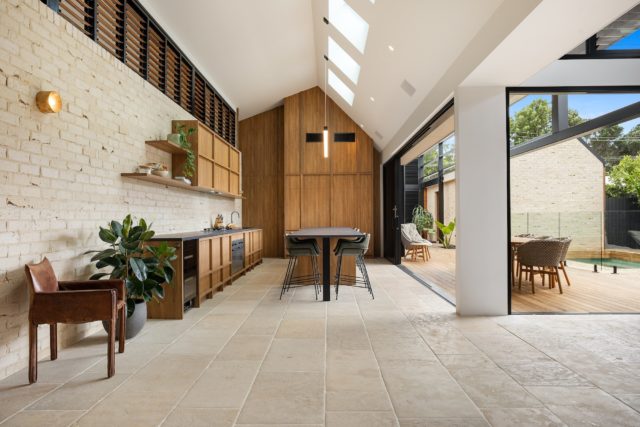 Built on the site of a former whaling station (it ran from 1954 to 1962), the home's materials honour the town's industrial roots – there's rough sawn timber cladding on the exterior, an exposed steel framework and plenty of brick, stone, copper and glass.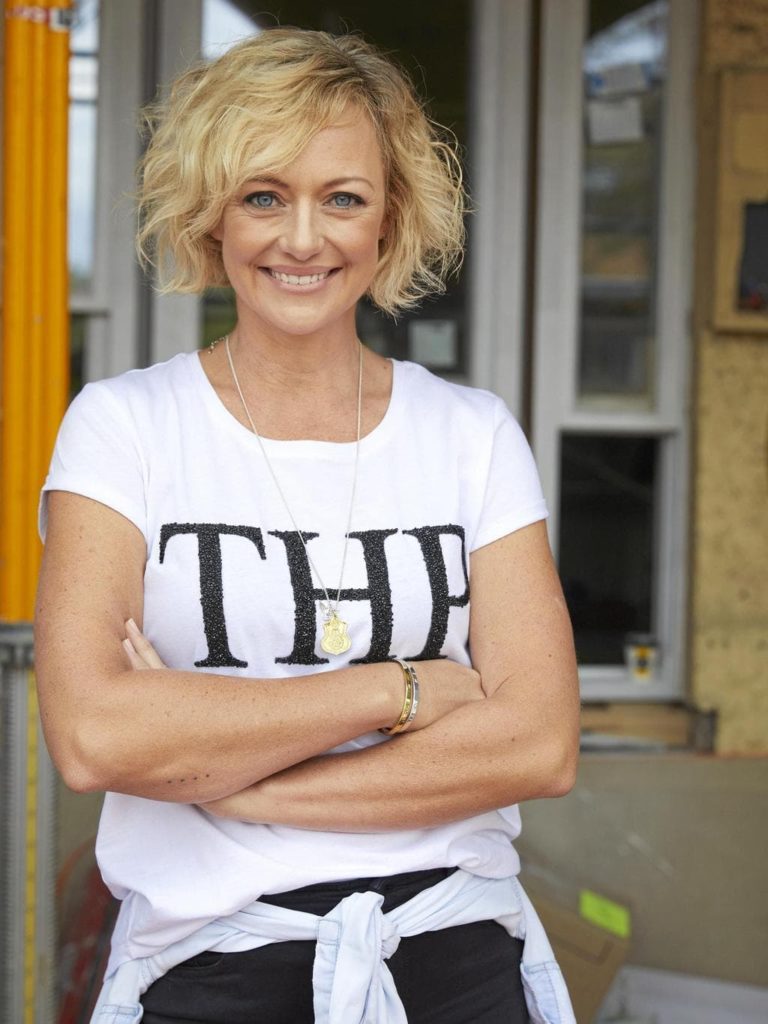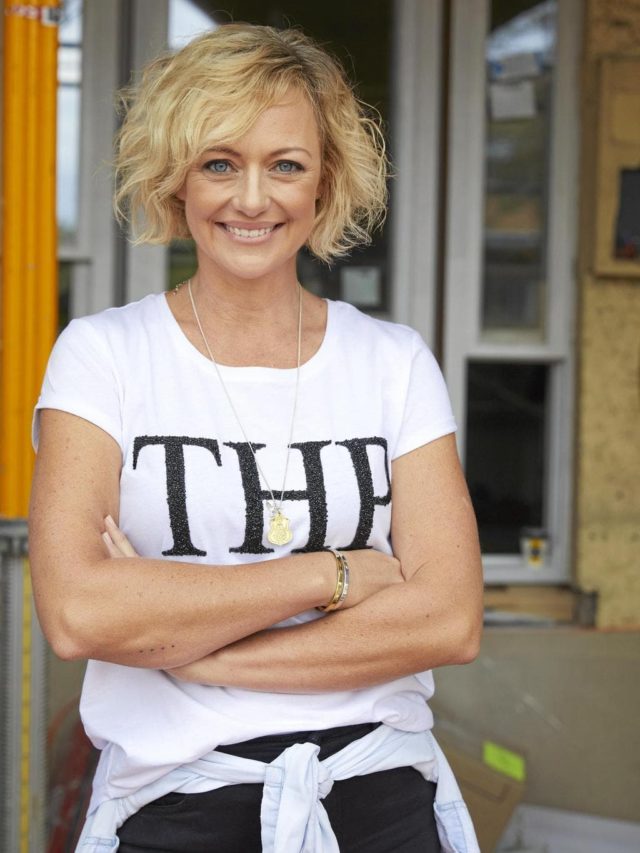 "It's not your average beach house. We wanted to create a family home that was cool to look, comfortable to live in and creative in its use of products, all while being sympathetic to the natural environment," says Shelley of the light and bright design.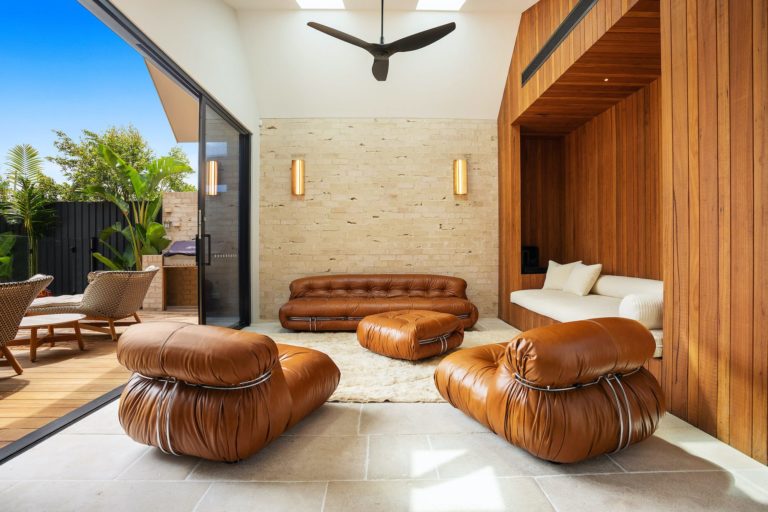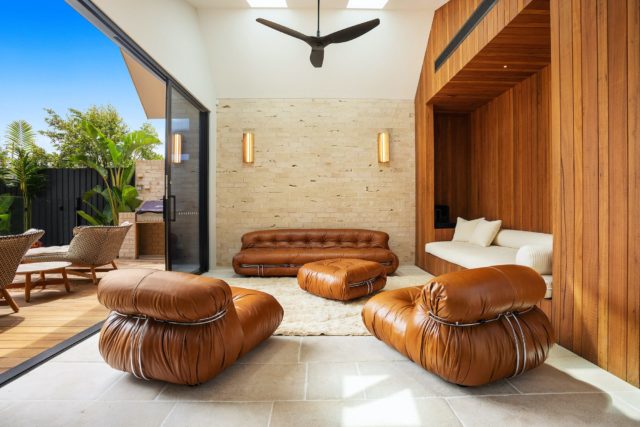 Maximised air circulation and natural light were must-haves for Shelley and nowhere is this demonstrated better than in the main living area with its raked ceilings, louvred windows, skylights and sliding glass doors. Shelley chose Gyprock Supaceil plasterboard, a lightweight, thick board, to create the lofty ceilings. "I think our ceilings are impressive and command attention as you enter the home," says Shelley.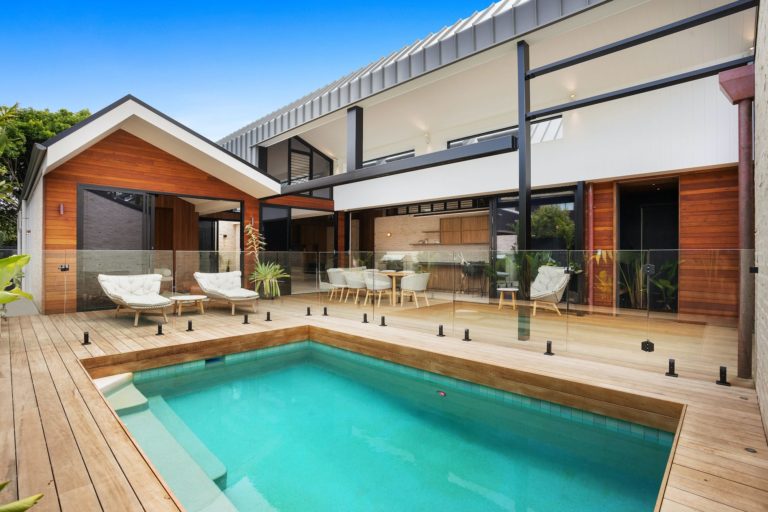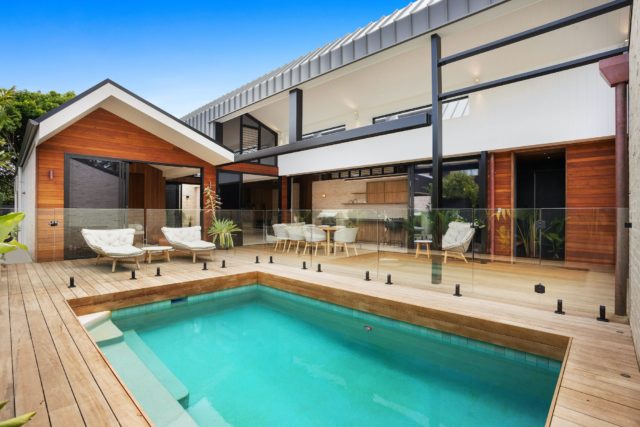 PGH Montauk textured brick walls add softness to the open plan design while black and graphite accents feature throughout, adding to the industrial edge of the home. There's concrete benchtops in the kitchen as well as ceiling fans, louvres and glass door frames. "We love opening the house up and having such an expansive area to entertain and enjoy," says Shelley.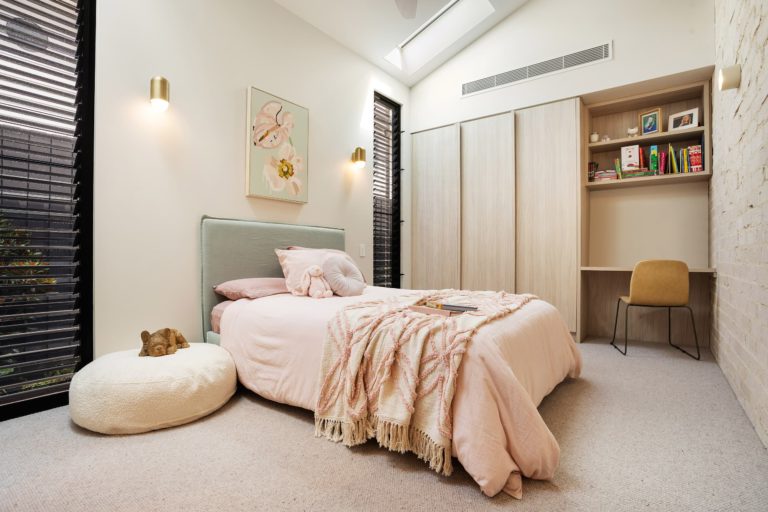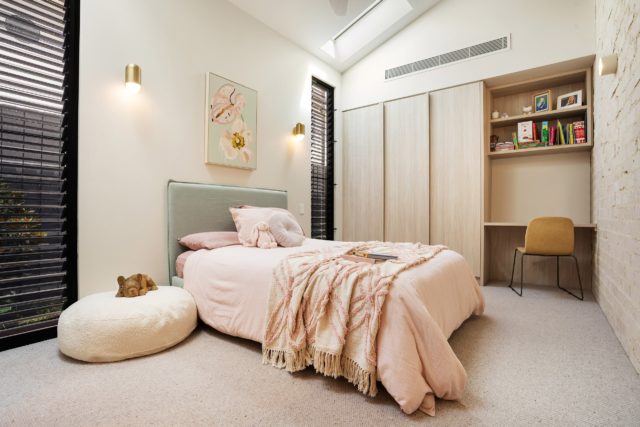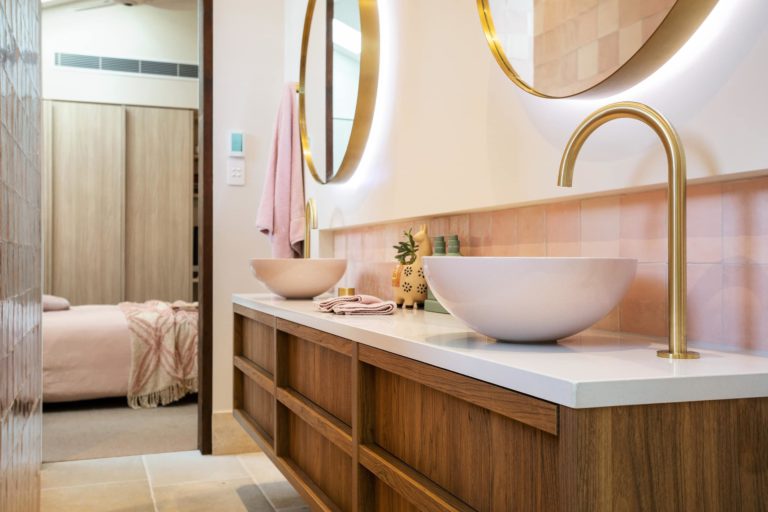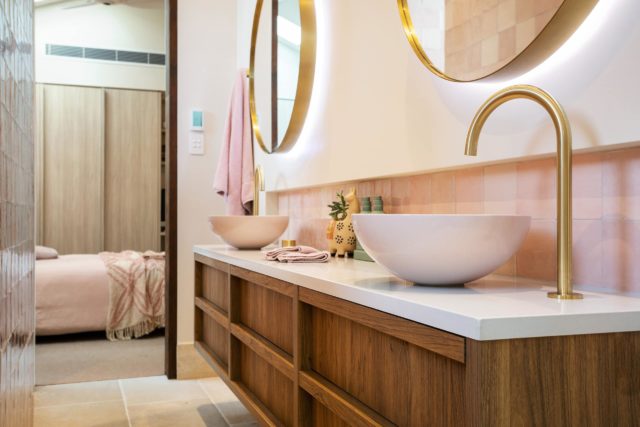 The home's five bedrooms feature pale timber built-ins, plush grey carpet and a soft neutral colour palette with pastel touches. "The bedrooms are a cosy and welcoming mix of soft textures and tones," says Shelley.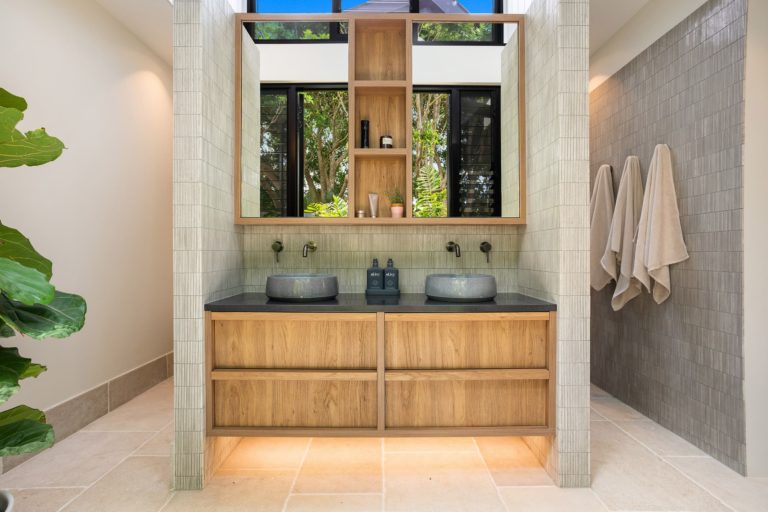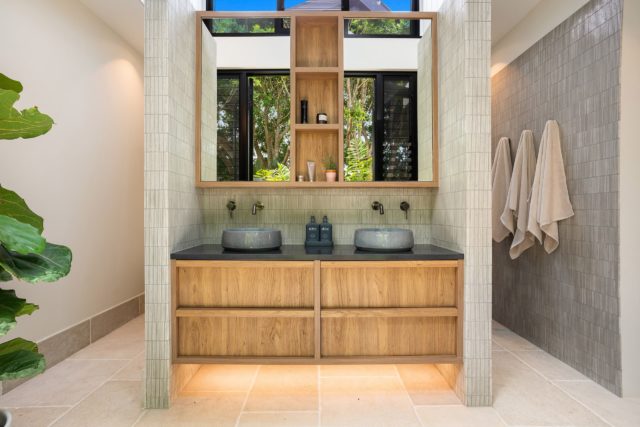 A fabulous mix of family home and beach house, the home merges contemporary and industrial styles, all while blending in with the beautiful natural landscape. "We are so happy with how it turned out. We wanted to create a family home that was sympathetic to the natural environment, and I feel like we succeeded."