Appropriately titled 'Stealth House,' this post-war weatherboard Melbourne home was expanded recently with the addition of an ultra-modern extension at the rear, that cannot be seen from the street. "Like its aeronautical namesake, the form of the house is memorable, yet when it needs to be, is invisible," says the home's architect Mark Lam.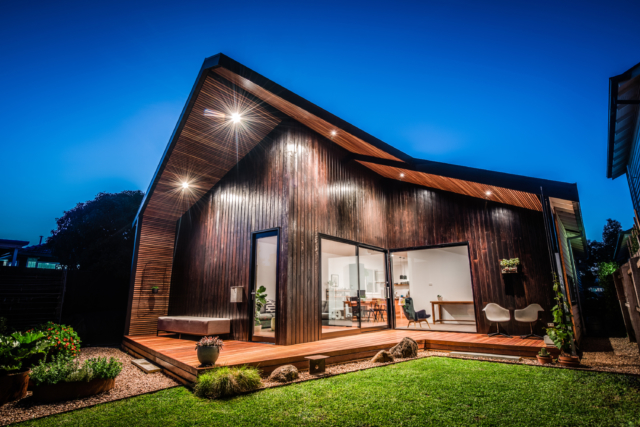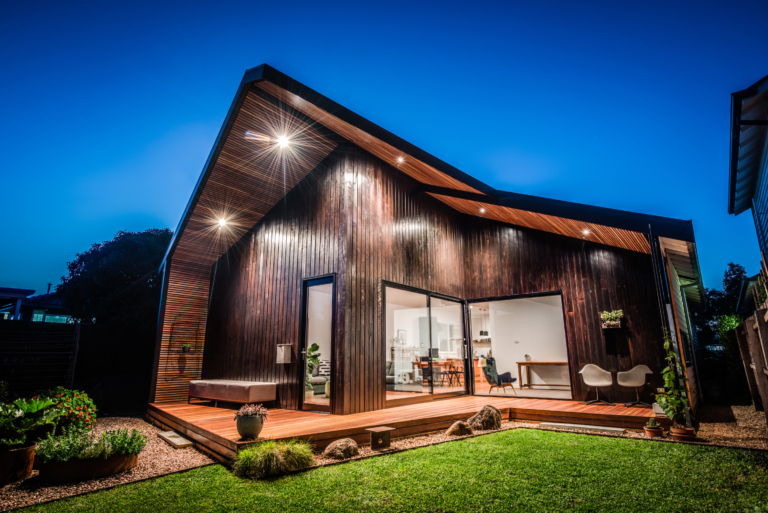 "The extension to the rear of the house is invisible from the front other than the timber laundry 'box.' Although it looks dark from the outside the interior is bright and spacious and is connected to the garden via large windows and glazed doors," says Mark.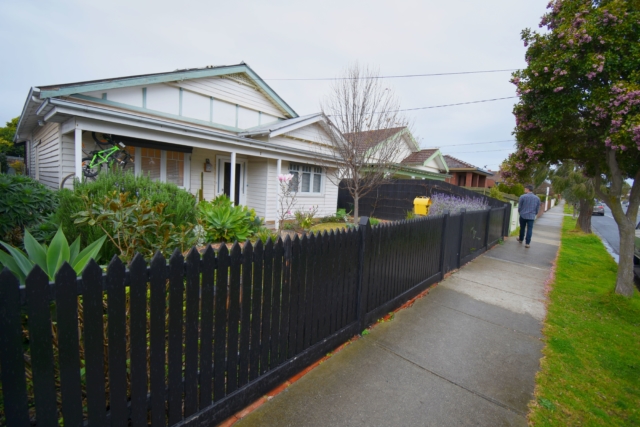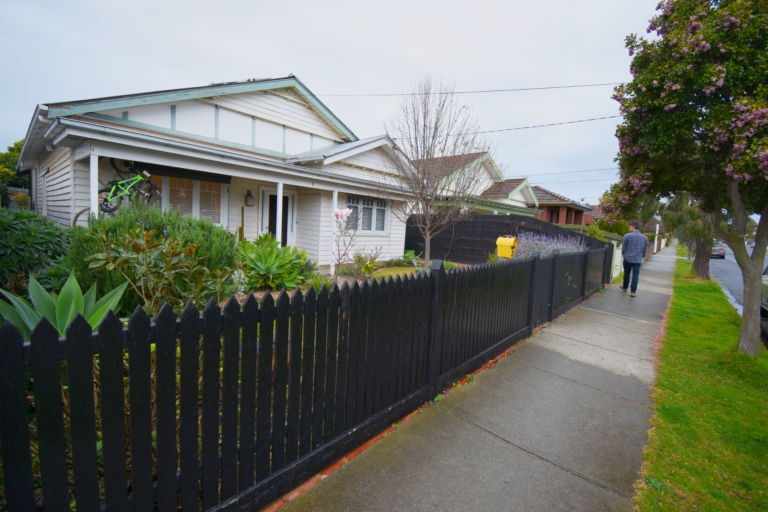 Home to a family of five, the owners of the West Footscray home wanted to maintain the heritage focus at the front but demolish the run-down extension at the rear. "The brief was to keep the original front of the house so that the character of the street is maintained. The dilapidated back of the house was to be updated with an open plan living area with plenty of wall space for the owners' art collection," says Mark.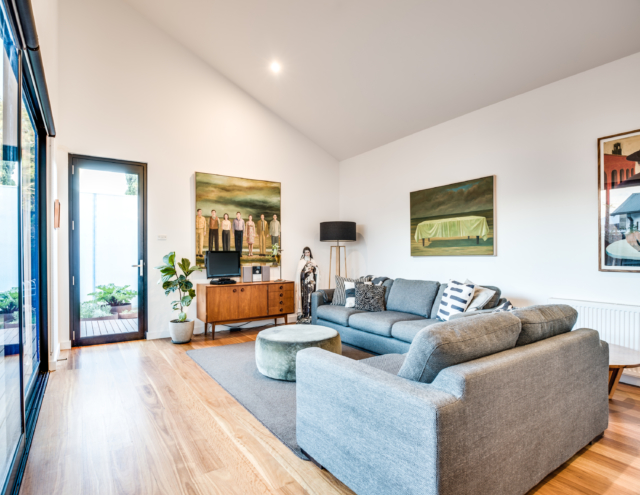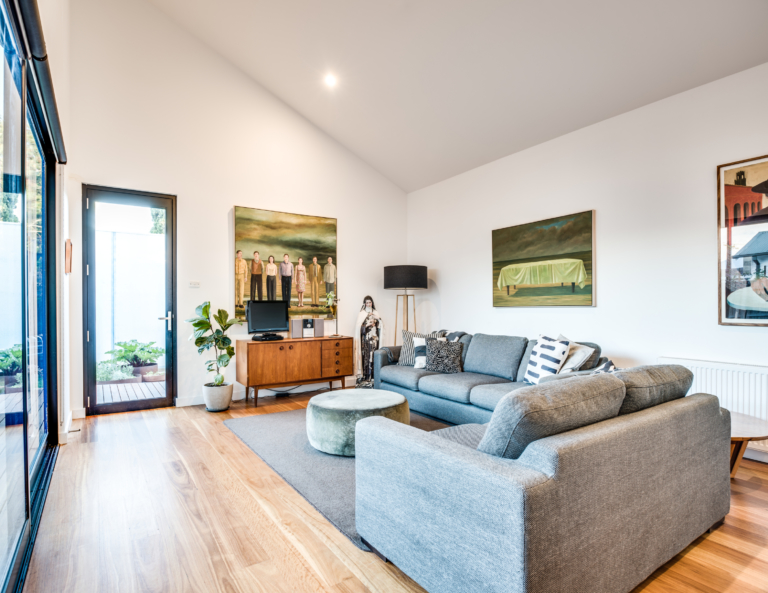 Timber is undoubtedly the star of this home, which is unsurprising when you consider that the owner is a highly skilled carpenter and joiner. "He did most of the work himself," says Mark says that the timber details are one of his favourite things about the home.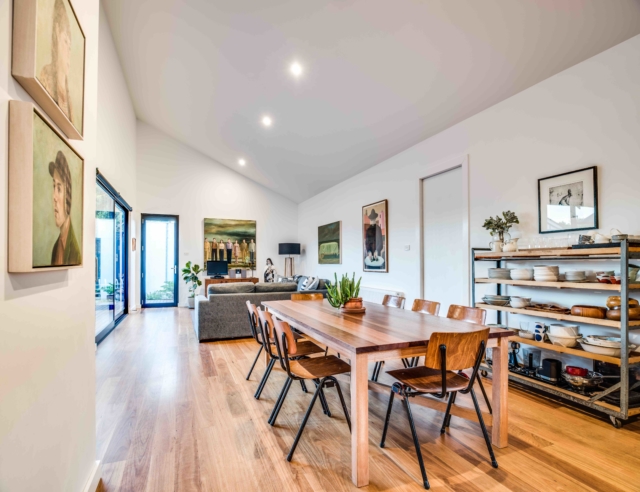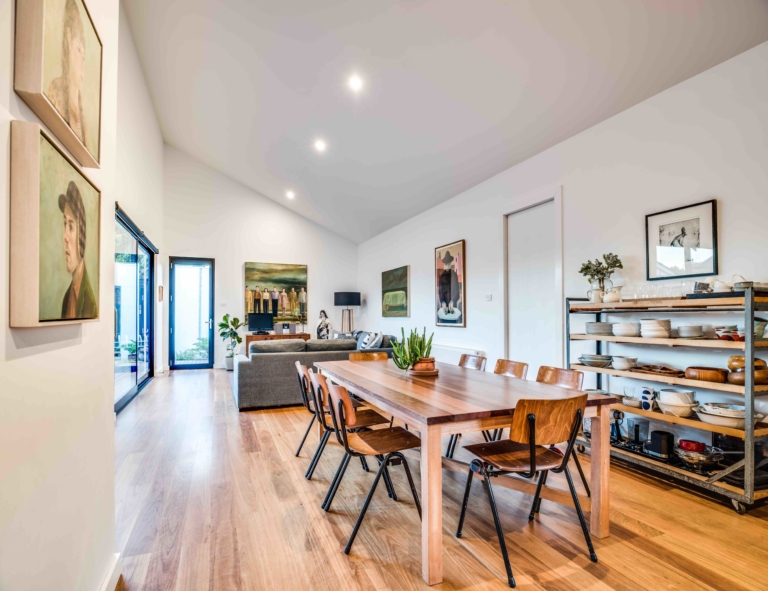 "The simple yet effective form of the roof and the timber work at the rear of the house is my favourite part. The timber finishes – especially the cladding, eaves lining decking and joinery. I also love the seamless blending of the old and new parts of the house," says Mark.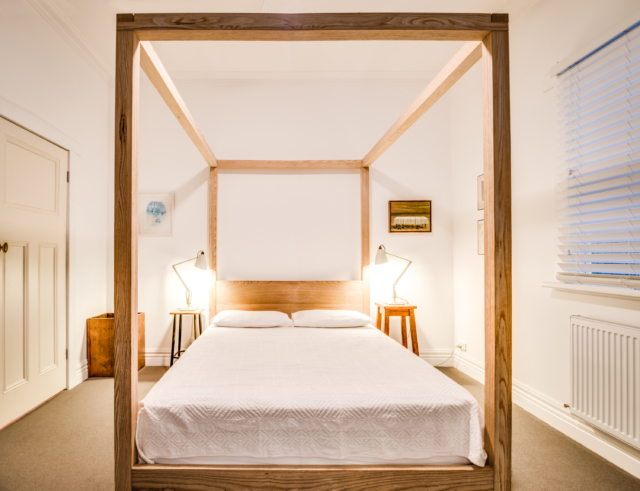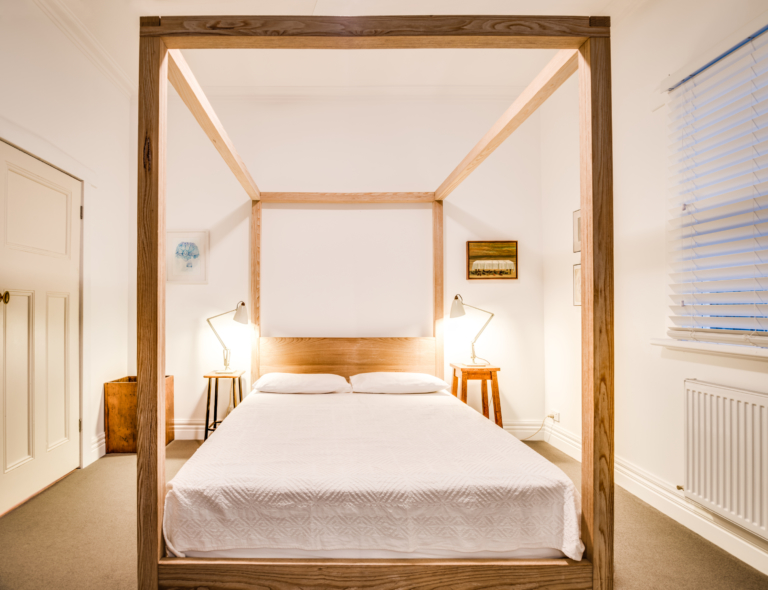 Melbourne readers will be able to get inside and take a look when the home is opened as part of the upcoming Melbourne Open House program in July. With 224 buildings opened to the public, the 11th annual Open Open House Melbourne Weekend runs from Saturday 28th-Sunday 29th July and will be the largest program ever presented. There are 87 new buildings in the program, as well as 23 residential properties, and 84 buildings in the City of Melbourne.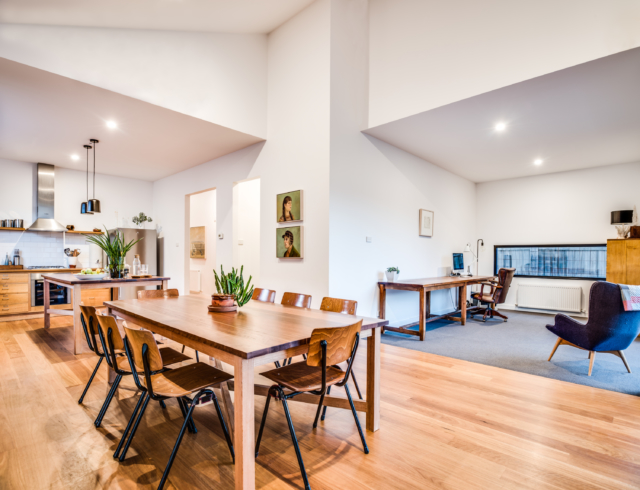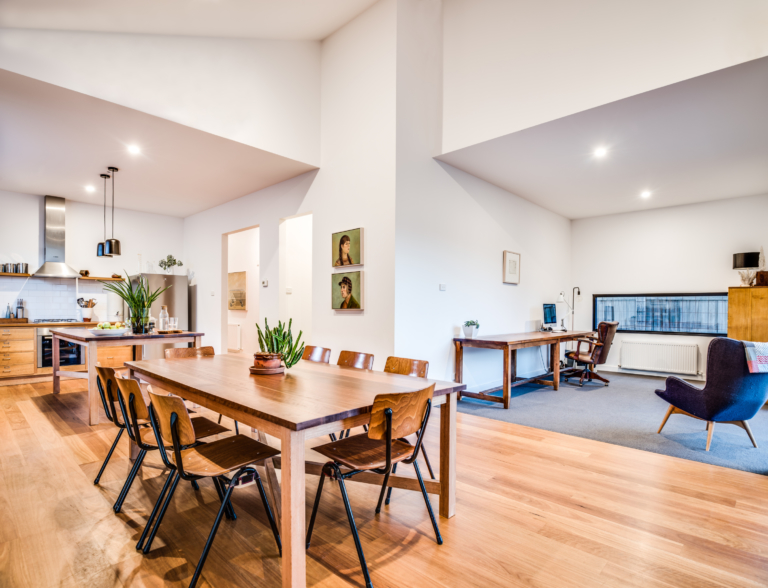 "Aside from the timber finishes, visitors will be able to check out the owners' art and upcycled timber furniture collection gives the space a homely yet gallery-like feel," says Mark.
Photography: Gary Ko
For more | Another daring extension in Melbourne